Benefits of Satin Black Car Wraps: Style, Protection, and More
Satin black car wraps offer a wide range of benefits for car owners, making them a popular choice in the automotive customization world. Here are some of the key advantages of using satin black car wraps:
1. Sleek and Stylish Aesthetics
Satin black wraps provide a luxurious, modern, and sleek appearance to any vehicle. The smooth, non-glossy finish sets it apart from traditional paint jobs and adds a touch of sophistication and elegance.
2. Versatility and Customization
Satin black wraps can be applied to various parts of the car or the entire vehicle, allowing for personalized customization. Car owners can combine it with other colors or patterns for a truly unique look that matches their personality and style.
3. Paint Protection
One of the primary benefits of satin black car wraps is that they act as a protective layer over the original paint of the vehicle. The wrap shields the paint from road debris, minor scratches, and UV rays, preserving the car's resale value and keeping it looking newer for longer.
4. Easy Maintenance
Satin black wraps are relatively low maintenance compared to traditional paint. They are less prone to visible dirt, fingerprints, and water spots. Washing the car is a breeze, requiring only mild soap and water, making it easier for car owners to keep their ride looking pristine.
5. Removability and Reversibility
Unlike permanent paint jobs, satin black wraps are not permanent and can be removed without damaging the original paint. This is especially beneficial for those who want to change the car's appearance periodically or before selling the vehicle.
6. Cost-Effective Alternative
Opting for a satin black car wrap is generally more cost-effective than getting a custom paint job. Custom paint can be expensive and time-consuming, whereas wraps can achieve similar effects at a fraction of the cost.
7. Branding and Advertisement
Satin black wraps can be used as a branding tool for businesses. Company logos and graphics can be incorporated into the design, turning the vehicle into a moving billboard that advertises the brand wherever it goes.
8. Quick Installation
Professional car wrap installation can be completed in a relatively short amount of time, depending on the complexity of the design. This means car owners can have their dream car look in a matter of days, rather than the weeks it might take for a custom paint job.
9. Protecting OEM Paint
For car enthusiasts who want to preserve the original factory paint of their vehicle, satin black wraps offer an excellent alternative. The wrap can be removed at any time, revealing the pristine, untouched OEM paint beneath.
In summary, satin black car wraps not only enhance the style and appearance of a vehicle but also provide practical benefits such as protection, customization, and easy maintenance. Whether you're looking to refresh the look of your car or protect its paint, satin black wraps offer a versatile and attractive solution.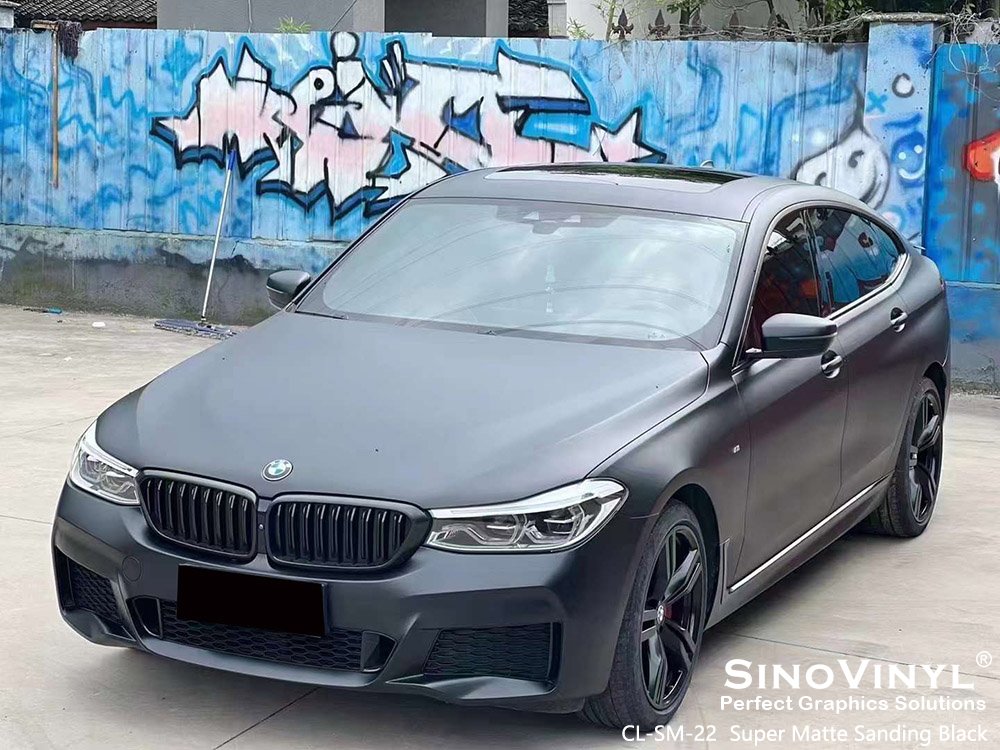 Maintaining the Flawless Finish: Cleaning and Caring for Satin Black Wraps
Maintaining a satin black car wrap requires special care to preserve its elegant finish and longevity. Here are some essential tips for cleaning and caring for satin black wraps:
1. Use the Right Cleaning Products
Opt for cleaning solutions specifically designed for vinyl or car wraps. Avoid harsh chemicals, abrasive cleaners, and wax-based products, as they can damage the satin finish.
2. Hand Wash Only
Wash the car wrap by hand instead of using automatic car washes. High-pressure brushes and harsh chemicals in automatic car washes can cause scratches and peeling on the wrap's surface.
3. Regular Washing
Wash your car wrap regularly to remove dirt, dust, bird droppings, and other contaminants. Regular washing helps maintain the wrap's appearance and prevents staining.
4. Pre-Rinse
Before washing, give your car wrap a gentle pre-rinse with water to remove loose dirt and debris.
5. Use a Soft Cloth or Sponge
When washing, use a soft microfiber cloth or sponge to avoid scratching the wrap. Never use abrasive materials like brushes or sponges with rough surfaces.
6. Gentle Cleaning Motion
Use gentle, circular motions while cleaning the wrap. Avoid applying excessive pressure.
7. Spot Cleaning
For stubborn stains or contaminants, use a mixture of mild detergent and water. Apply the solution with a soft cloth and gently wipe the affected area.
8. Rinse Thoroughly
After cleaning, rinse the car wrap thoroughly with clean water to remove all traces of soap or cleaning solution.
9. Dry with a Soft Towel
Use a soft, clean microfiber towel to dry the wrap. Pat it dry instead of rubbing to prevent any potential damage.
10. Avoid High Temperatures
Avoid parking your car in direct sunlight for extended periods, especially during hot weather. Prolonged exposure to high temperatures may affect the wrap's adhesive and lead to peeling.
11. Avoid Abrasive Materials
Avoid using abrasive materials, such as scrubbing pads, on the wrap's surface, as they can scratch or damage the finish.
12. Protect from Chemicals
Avoid contact with gasoline, oils, solvents, and other chemicals. If any spills occur, rinse the affected area immediately.
13. Protect Against Scratches
Consider using a ceramic coating or clear protective film on top of the satin black wrap to add an extra layer of protection against scratches and fading.
14. Be Gentle with Edges
Pay special attention to the edges of the wrap, as they are more susceptible to lifting. Avoid using high-pressure water or vigorous cleaning near the edges.
15. Inspect Regularly
Periodically inspect your car wrap for any signs of damage, peeling, or bubbling. Address any issues promptly to prevent further damage.
By following these cleaning and caring tips, you can maintain the pristine appearance of your satin black car wrap and enjoy its stylish look for years to come.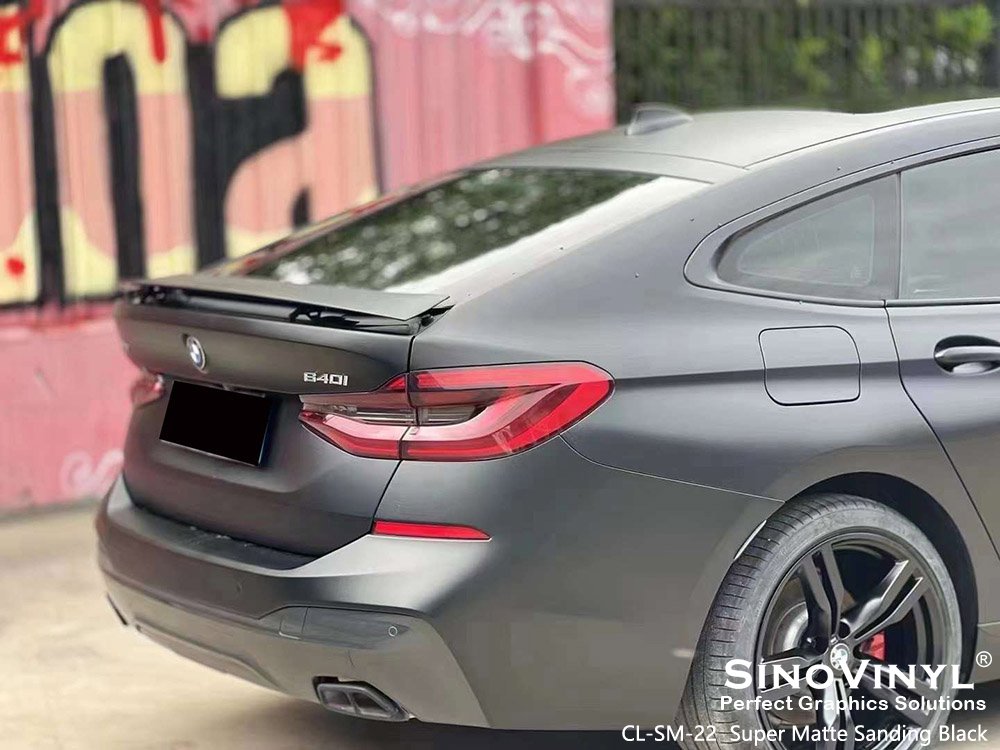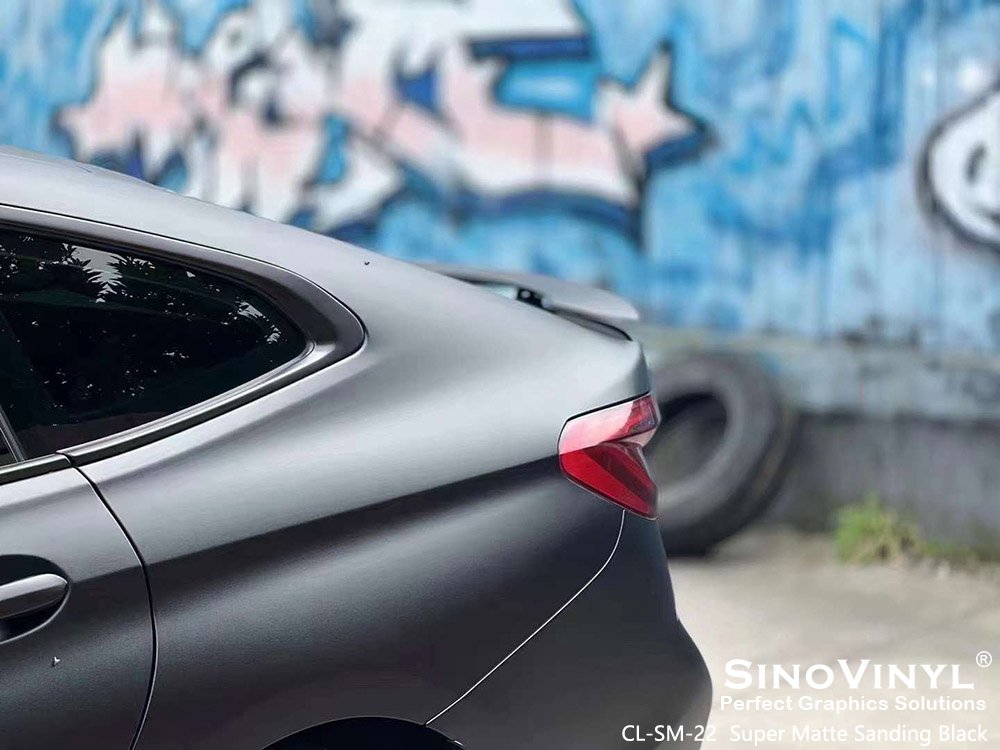 You May Interest
https://sinocarsticker.com/gloss-car-wrap-vinyl-film/