Why White Vinyl Film is Trending Among Car Enthusiasts
White vinyl film is currently trending among car enthusiasts for several compelling reasons, as it offers a range of advantages that traditional paint jobs cannot match. Here are some key reasons why white vinyl film has gained popularity in the car modification and customization community:
1. Sleek and Modern Aesthetics
White vinyl film imparts a sleek, modern, and sophisticated look to vehicles. It enhances the overall appearance of cars, giving them a premium and luxurious feel. The clean and pristine look of white wraps appeals to those seeking a contemporary design for their vehicles.
2. Versatility in Design
White serves as an excellent base color for any design, making it a versatile choice for vinyl wraps. Car enthusiasts can add a variety of graphics, patterns, and textures to customize their vehicles according to their preferences, creating unique and eye-catching designs.
3. Paint Protection
One of the main reasons car owners opt for vinyl wraps is to protect their vehicle's original paint from scratches, road debris, UV rays, and other environmental factors. White vinyl film provides a protective layer that preserves the factory paint underneath, maintaining the car's resale value.
4. Easy Removal and Changes
Unlike traditional paint jobs, vinyl wraps can be easily removed without damaging the underlying paint. This feature appeals to car enthusiasts who like to switch up the appearance of their vehicles frequently or those who plan to resell the car in the future.
5. Cost-Effective Alternative
Getting a car repainted can be a costly endeavor. White vinyl film offers a more budget-friendly option for those looking to change their car's appearance without breaking the bank. It allows car owners to achieve a high-end look at a fraction of the cost of a new paint job.
6. Quick Installation
Professional vinyl wrap installation can be completed relatively quickly compared to traditional paint jobs, reducing the downtime for the vehicle. This is especially advantageous for individuals who rely heavily on their cars for daily use.
7. Camouflage Imperfections
Vinyl wraps can effectively camouflage minor imperfections on the car's surface, such as small dents or scratches. This further contributes to the overall aesthetic appeal of the vehicle.
8. Non-Permanent Modification
For car enthusiasts who may want to experiment with different looks or preserve the originality of a classic or rare vehicle, white vinyl film provides a reversible and non-permanent modification option.
9. Growing Availability and Options
As the popularity of vinyl wraps increases, so does the availability of different types of white vinyl films with varying textures, finishes, and quality. Car enthusiasts now have a wide range of options to choose from.
In summary, white vinyl film has emerged as a favorite among car enthusiasts due to its modern aesthetics, design versatility, paint protection, cost-effectiveness, easy installation, and the ability to camouflage imperfections. With these benefits combined, it's no wonder that white vinyl film wraps have become a sought-after choice for car owners looking to enhance and personalize their vehicles.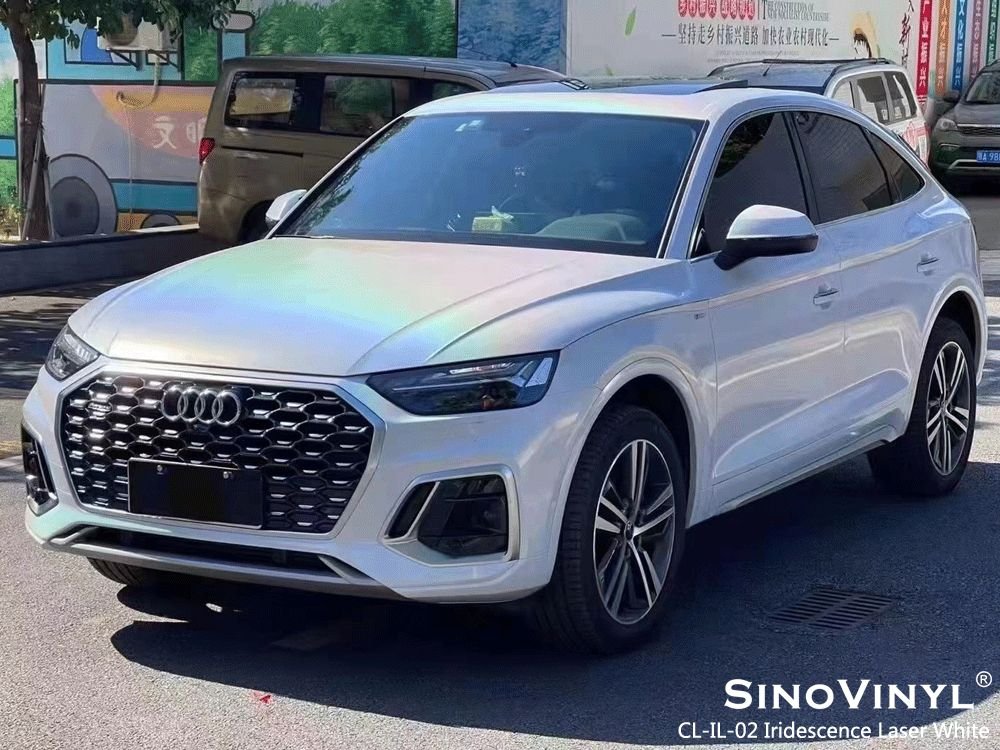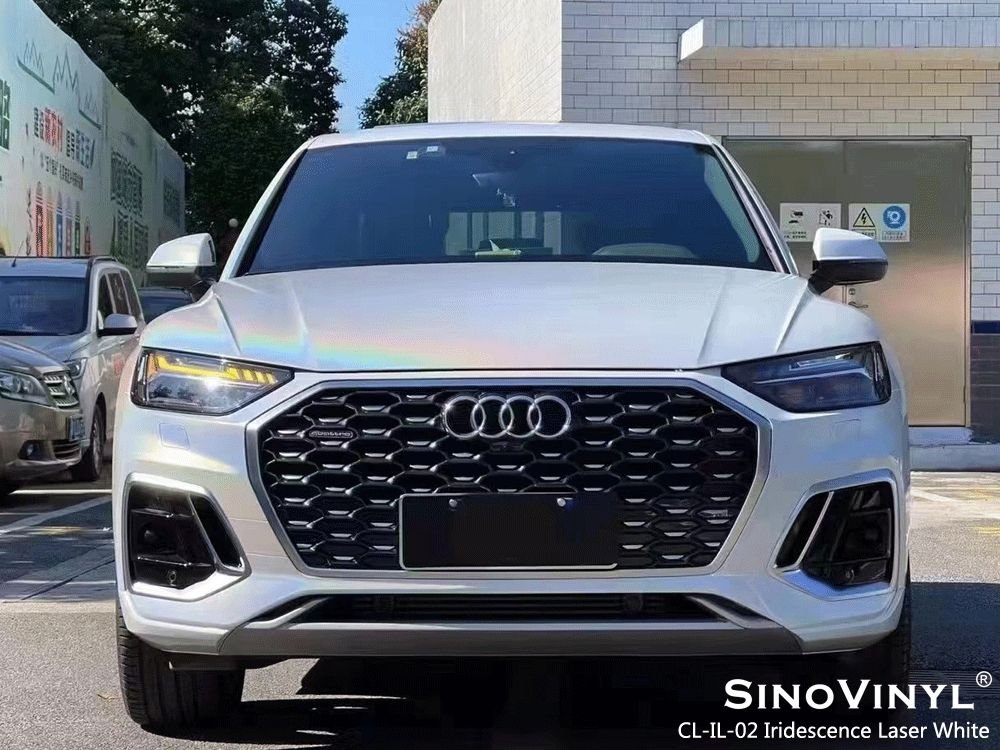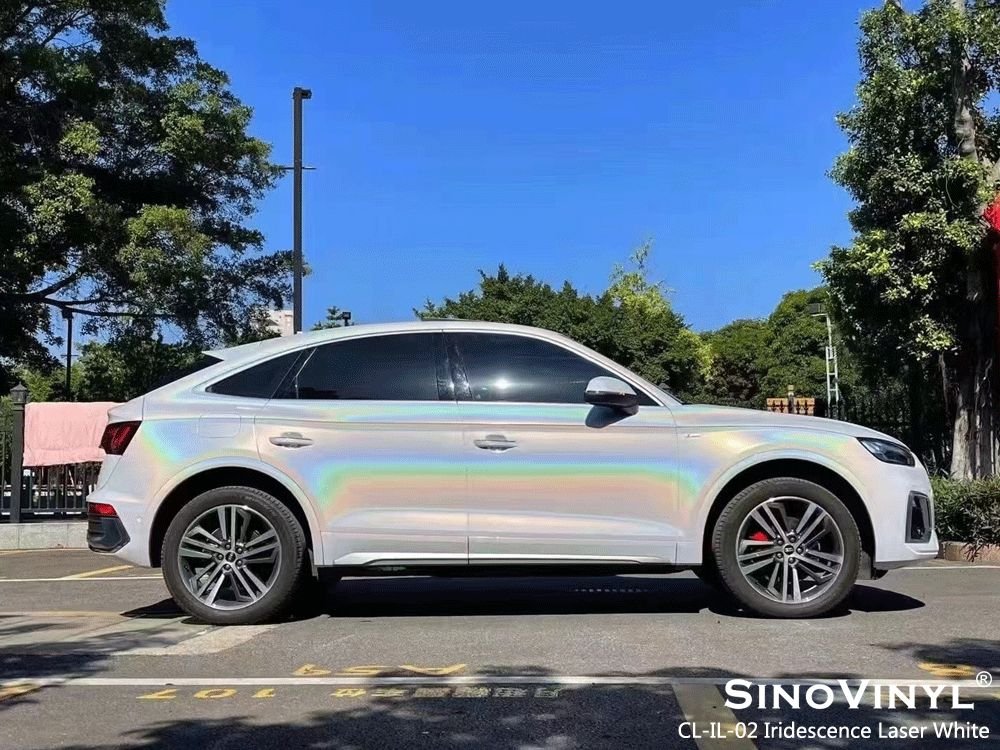 Exploring Different Types of White Vinyl Films for Cars
There are different types of white vinyl films available for cars, each with its unique characteristics and applications. Here are some popular types:
1. Gloss White Vinyl Film
This is a standard white vinyl film that offers a glossy and reflective finish. It's commonly used for car wraps and provides a sleek, polished appearance.
2. Matte White Vinyl Film
Matte white vinyl film has a non-reflective surface, giving the car a smooth, sophisticated look. It's a popular choice for those seeking a more understated and modern style.
3. Satin White Vinyl Film
Sitting between gloss and matte finishes, satin white vinyl film offers a subtle sheen, providing a balanced and classy appearance for your car.
4. Pearl White Vinyl Film
Pearl white vinyl film has a pearlescent or iridescent effect, adding a subtle shimmer and depth to the car's surface. It creates an eye-catching and unique finish.
5. Carbon Fiber White Vinyl Film
This type of vinyl film features a white carbon fiber pattern, combining the elegance of white with the sporty look of carbon fiber. It's a favorite among car enthusiasts.
6. Chrome White Vinyl Film
Chrome white vinyl film offers a mirror-like, reflective surface, giving your car a striking and attention-grabbing appearance.
7. Brushed White Vinyl Film
With a brushed metal texture, this vinyl film gives your car a distinctive and industrial look, perfect for those seeking a bold statement.
8. Color-Shift White Vinyl Film
Color-shift vinyl films change their appearance depending on the viewing angle and lighting conditions, offering a dynamic and ever-changing style.
9. Textured White Vinyl Film
Textured white vinyl films can imitate various materials like leather, wood, or stone, adding a touch of luxury and uniqueness to your car's exterior.
10. Frosted White Vinyl Film
Frosted vinyl film provides a semi-transparent appearance, giving your car a frosted glass effect that's both elegant and contemporary.
11. Reflective White Vinyl Film
This type of vinyl film reflects light, making your car more visible at night or in low-light conditions, enhancing safety while adding a futuristic look.
12. Chameleon White Vinyl Film
Chameleon vinyl films change color when viewed from different angles, creating a captivating and dynamic visual effect for your car.
When choosing a white vinyl film for your car, consider factors like the finish, texture, and the specific look you want to achieve. Different brands may offer variations of these types, so it's essential to check product specifications and consult with a professional car wrap installer if needed.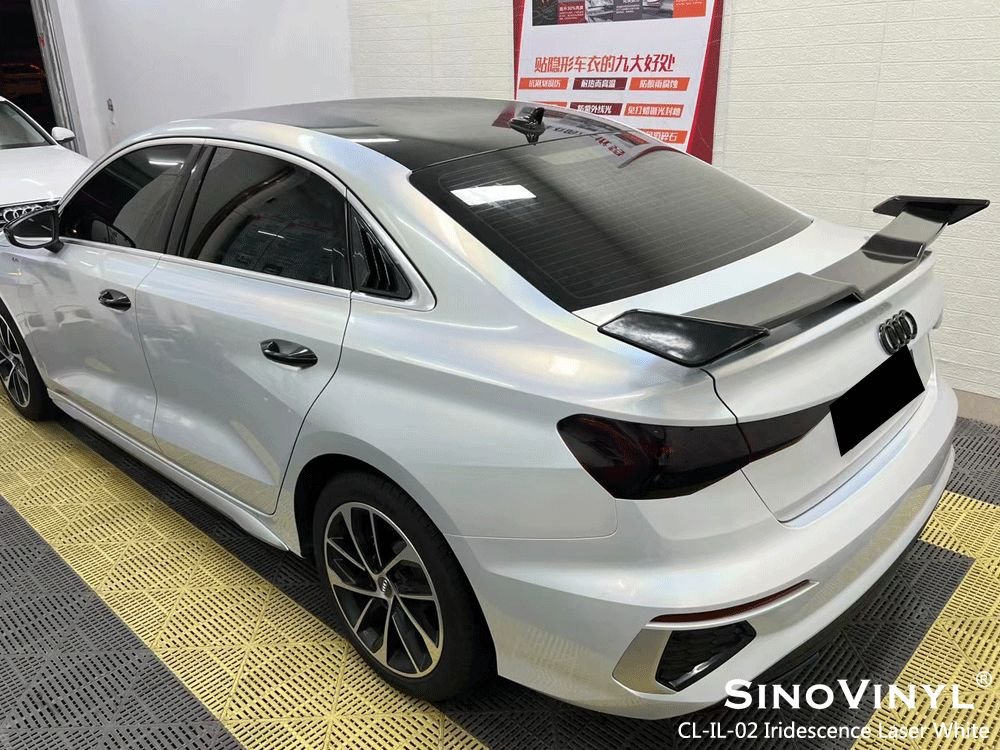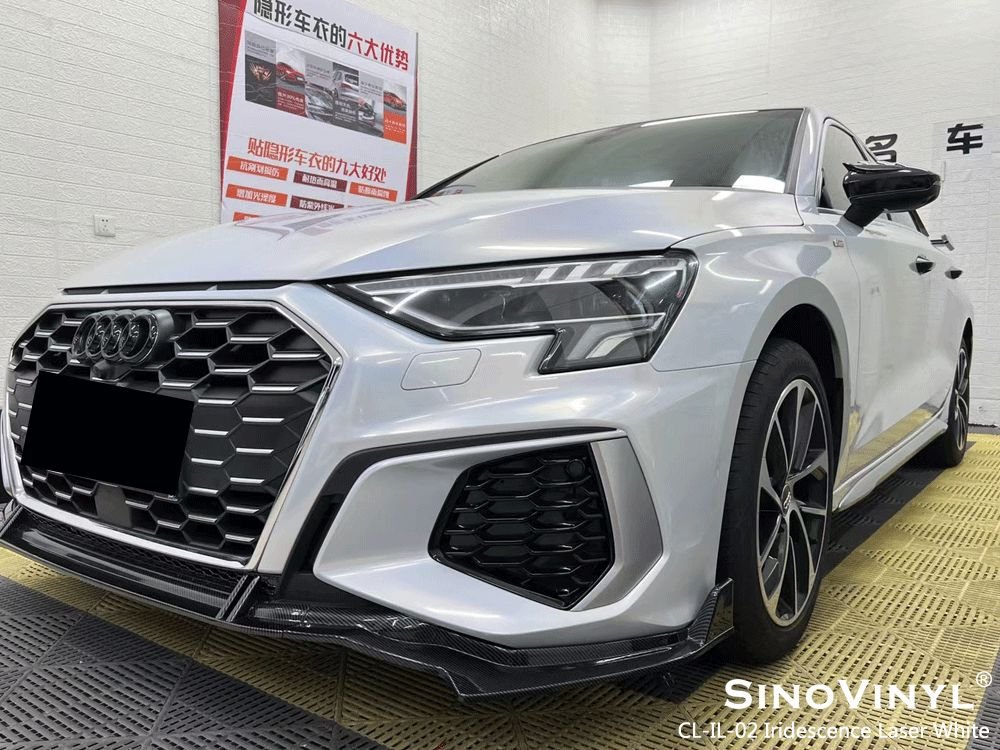 Step-by-Step Guide: How to Apply White Vinyl Film to Your Car
Applying white vinyl film to your car can be a rewarding DIY project, but it requires precision and attention to detail. Here's a step-by-step guide to help you through the process:
Materials You'll Need
– White vinyl wrap film
– Microfiber towels
– Isopropyl alcohol or a cleaning solution
– Squeegee or a soft applicator
– Heat gun or hairdryer
– Utility knife or precision cutting tool
Step-by-Step Guide
1. Preparation
– Park your car in a clean, dust-free, and well-ventilated area, like a garage or a covered space.
– Thoroughly clean the surface of your car with isopropyl alcohol or a cleaning solution to remove any dirt, wax, or residue. Make sure the car is completely dry before moving to the next step.
2. Measure and Cut the Vinyl Film
– Measure the different panels of your car where you plan to apply the white vinyl film. It's best to work with smaller sections rather than trying to cover the entire car at once.
– Use the utility knife or precision cutting tool to cut the vinyl film into the appropriate sizes, leaving some extra material for adjustments and trimming later.
3. Peel and Stick
– Start with a small section, peeling off the backing of the vinyl film. Be careful not to touch the adhesive side with your fingers.
– Align the vinyl film with the area you want to cover on your car. Begin applying it from one end, using your hand to smooth out any bubbles or wrinkles as you go.
4. Squeegee and Stretch
– As you continue applying the vinyl film, use a squeegee or a soft applicator to press the film firmly onto the car's surface. Work from the center outwards to remove any air bubbles and ensure a smooth application.
– If necessary, gently stretch the film to fit around curves and edges, but avoid excessive stretching to prevent distortion.
5. Trim Excess Vinyl
– Once you've applied the vinyl film to a specific area, use the utility knife to trim off any excess material. Be precise in your cuts to achieve clean edges.
6. Heat and Seal
– To achieve a seamless and professional finish, use a heat gun or hairdryer to gently heat the vinyl film. This will make it more pliable, allowing you to mold it around curves and contours of your car.
– Be cautious not to overheat the film, as excessive heat can damage it.
7. Repeat the Process
– Continue the same process for each panel or section of your car that you want to cover with white vinyl film. Take your time and be patient to ensure a high-quality result.
8. Final Touches
– After you've covered all desired areas with the white vinyl film, go over the entire surface with a squeegee to ensure it adheres well and is free of bubbles or imperfections.
With careful attention to each step, you can achieve a professional-looking application of white vinyl film to your car, transforming it into a modern and sophisticated ride. If you're unsure about any part of the process, consider seeking guidance from professionals or online tutorials.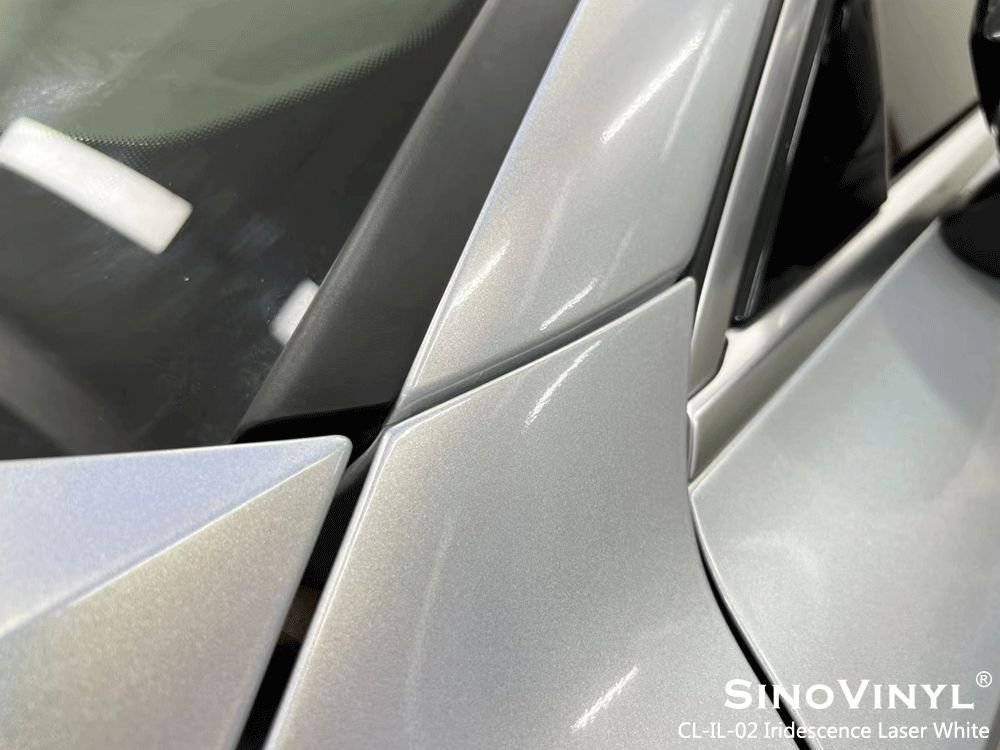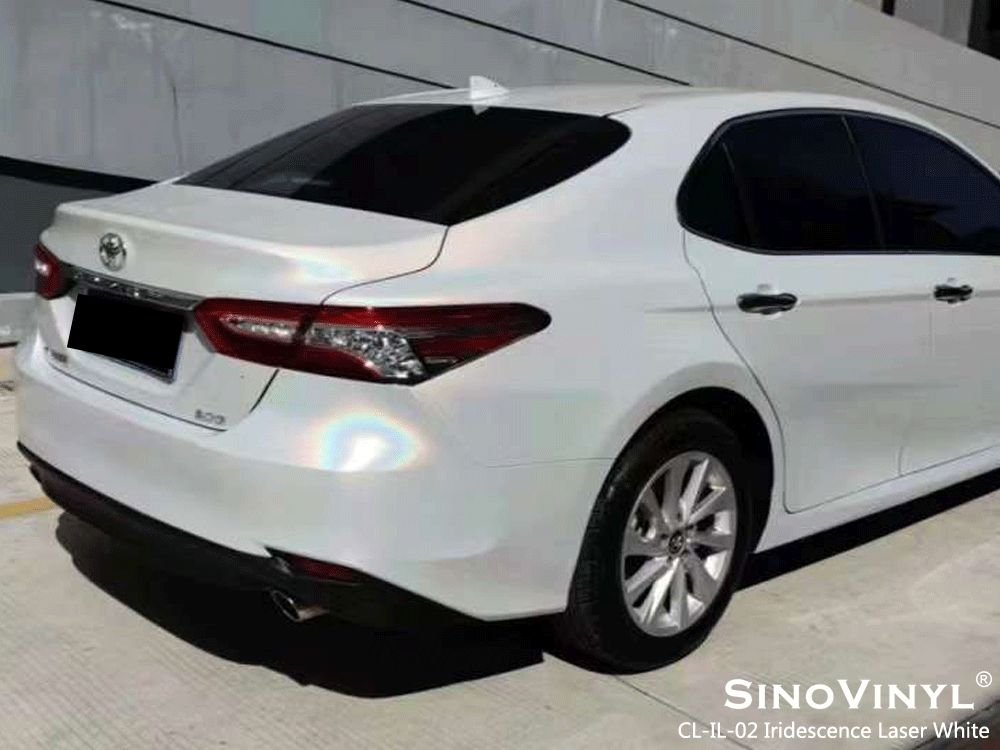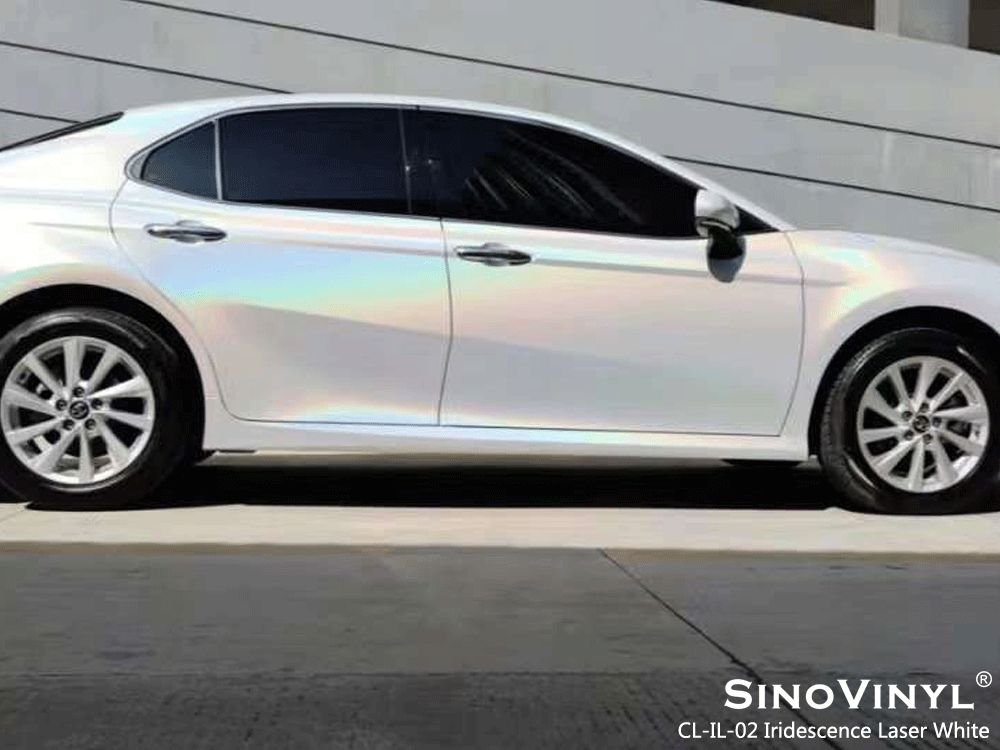 Common Misconceptions About White Vinyl Film Wraps Debunked
Here are some common misconceptions about white vinyl film wraps debunked:
1. Misconception: White vinyl film wraps are just for aesthetics.
Debunked: While white vinyl film wraps indeed enhance the appearance of a car, they offer more than just aesthetics. They provide an added layer of protection to the original paint, shielding it from minor scratches, UV rays, and other environmental factors.
2. Misconception: White vinyl film wraps are difficult to maintain.
Debunked: White vinyl film wraps are relatively easy to maintain. Regular washing with mild soap and water is usually sufficient to keep them clean. Additionally, the high-quality wraps are designed to resist dirt and stains, making maintenance hassle-free.
3. Misconception: White vinyl film wraps damage the car's paint underneath.
Debunked: One of the primary purposes of vinyl film wraps is to protect the car's paint, not damage it. As long as the wrap is installed correctly and removed professionally, it won't harm the underlying paint. In fact, it can preserve the original paint's condition, potentially increasing the car's resale value.
4. Misconception: White vinyl film wraps are only available in basic designs.
Debunked: White vinyl film wraps come in a wide range of designs and finishes, including glossy, matte, metallic, and textured options. Car owners can also choose custom designs, patterns, and even branding elements, giving their vehicle a unique and personalized look.
5. Misconception: White vinyl film wraps are not long-lasting.
Debunked: High-quality white vinyl film wraps, when properly installed and maintained, can last for several years. They are designed to withstand various weather conditions, including rain, sun exposure, and temperature changes, ensuring durability over time.
6. Misconception: White vinyl film wraps are only suitable for specific car models.
Debunked: White vinyl film wraps can be applied to almost any make and model of car. They are customizable and can be tailored to fit different vehicle sizes and shapes, making them a versatile option for car owners.
7. Misconception: White vinyl film wraps are expensive compared to traditional paint jobs.
Debunked: While the upfront cost of white vinyl film wraps may be higher than a basic paint job, they can be more cost-effective in the long run. They protect the car's original paint, reducing the need for expensive touch-ups or repainting down the road.
8. Misconception: White vinyl film wraps are permanent alterations to the car's appearance.
Debunked: Unlike traditional paint jobs, white vinyl film wraps are not permanent. They can be professionally removed without causing damage to the car's paint, allowing car owners to change the look or revert to the original color if desired.
By debunking these misconceptions, car owners can make informed decisions about whether white vinyl film wraps are a suitable option for their vehicles, understanding the benefits and dispelling any unfounded concerns.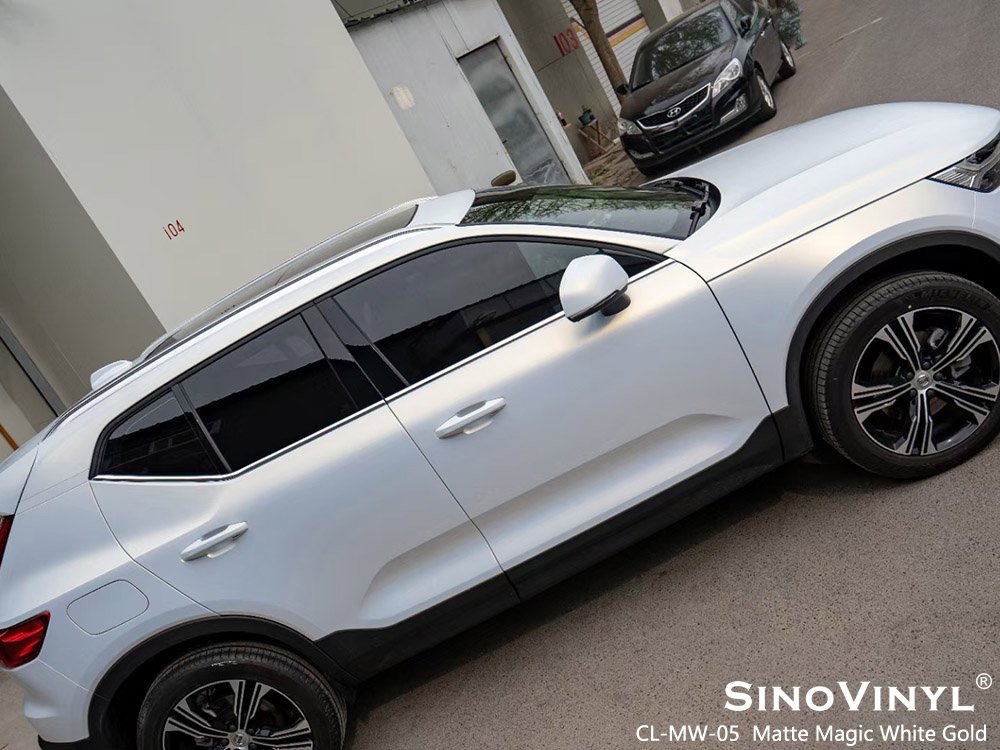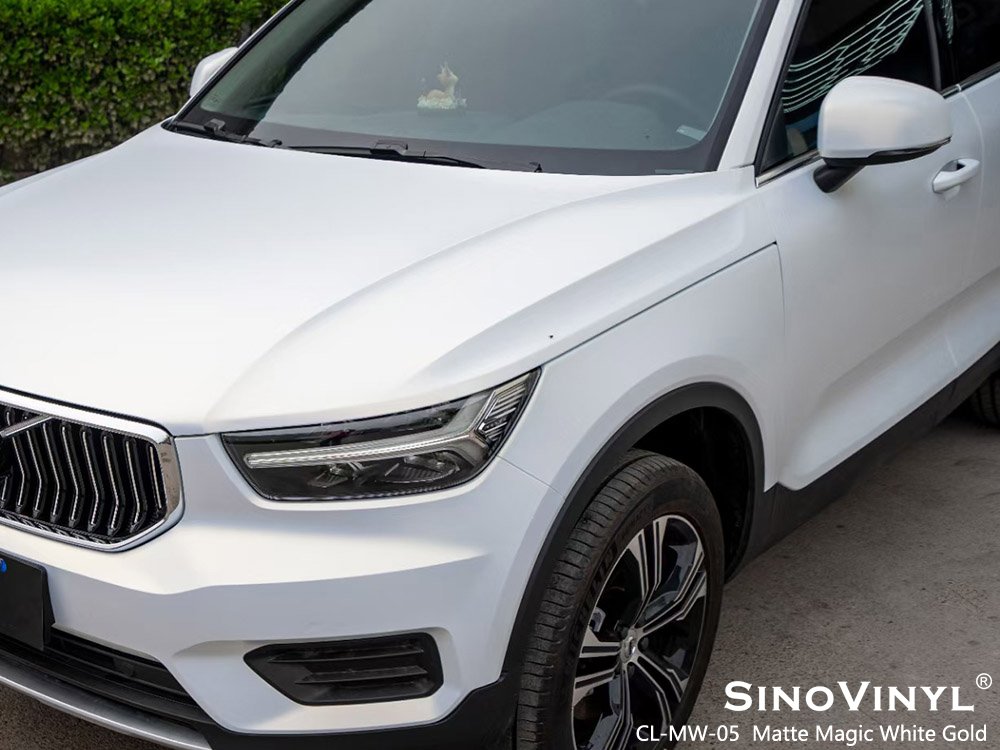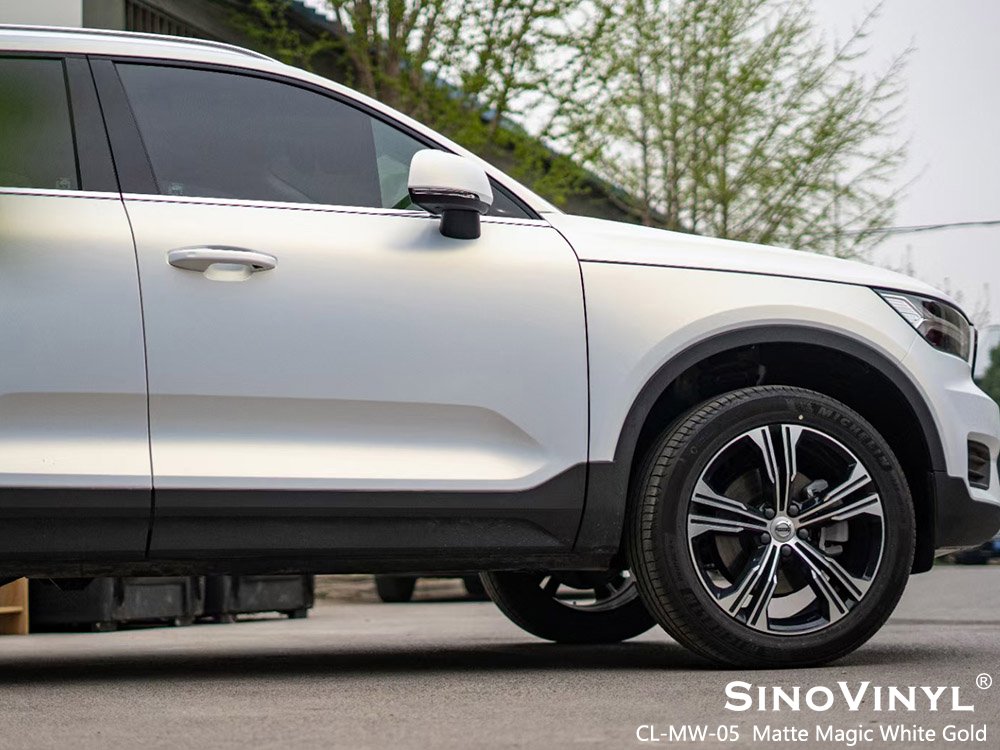 Final Words
In conclusion, white vinyl film emerges as the ultimate pathway to modern sophistication for car owners seeking to elevate their vehicles' style and protection. With its stunning aesthetics, extensive design options, and ease of customization, this trendsetting alternative to traditional paint jobs has taken the automotive world by storm. Beyond its eye-catching appeal, white vinyl film wraps offer practical benefits such as added paint protection, durability against various environmental factors, and potential increases in resale value. Contrary to misconceptions, these wraps are not only easy to maintain but also designed to safeguard the car's original paint, leaving no room for doubt about their long-term viability. Embrace the transformative power of white vinyl film wraps to achieve a refined and distinctive look that sets your ride apart on the road. Whether you're aiming for a sleek modern vibe or a timeless elegance, this innovative choice promises to leave a lasting impression and grant your car the sophistication it truly deserves. Unlock the limitless potential of white vinyl film, and embark on a journey where your car becomes a true masterpiece of modern automotive artistry.