When it comes to protecting your car's exterior and ensuring its longevity, choosing the right vinyl wrap is of utmost importance. With an array of options available from Sino Group, a professional customized graphic car wrap vinyl sticker manufacturer and wholesale supplier, such as the PM008 Black and Yellow Splash-ink Car Body Film Printing Customized Wrap for Car, you can not only enhance the visual appeal of your vehicle but also provide it with the necessary protection from various elements. Let's explore why selecting the right vinyl wrap is crucial and how it can safeguard your car.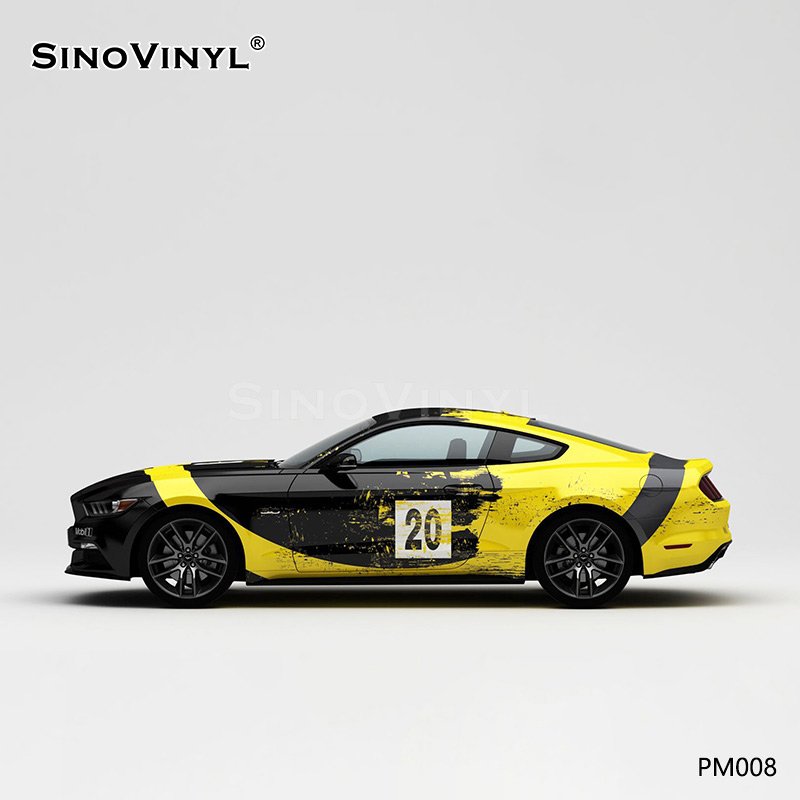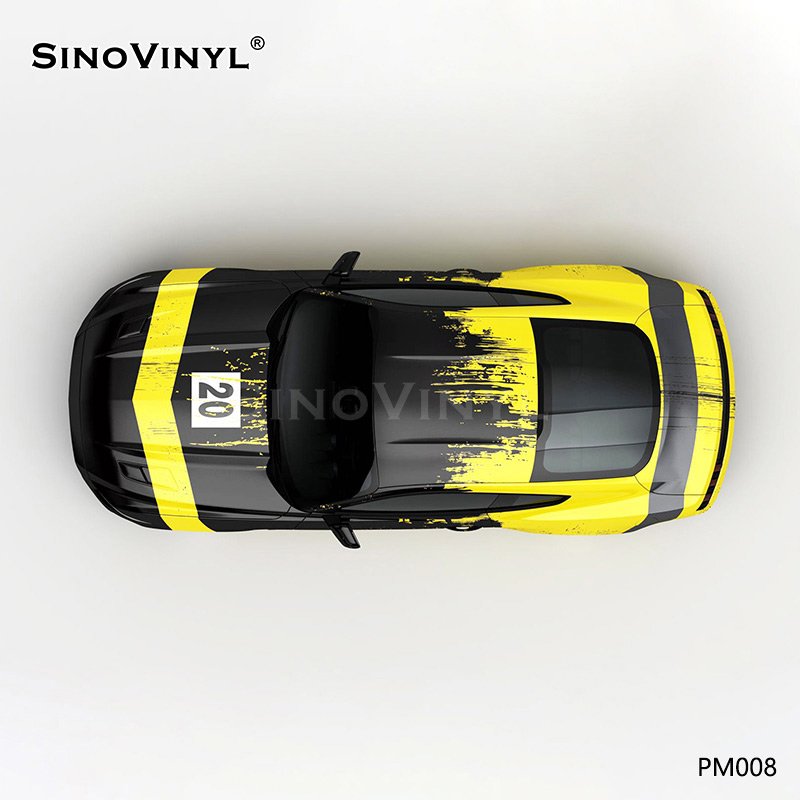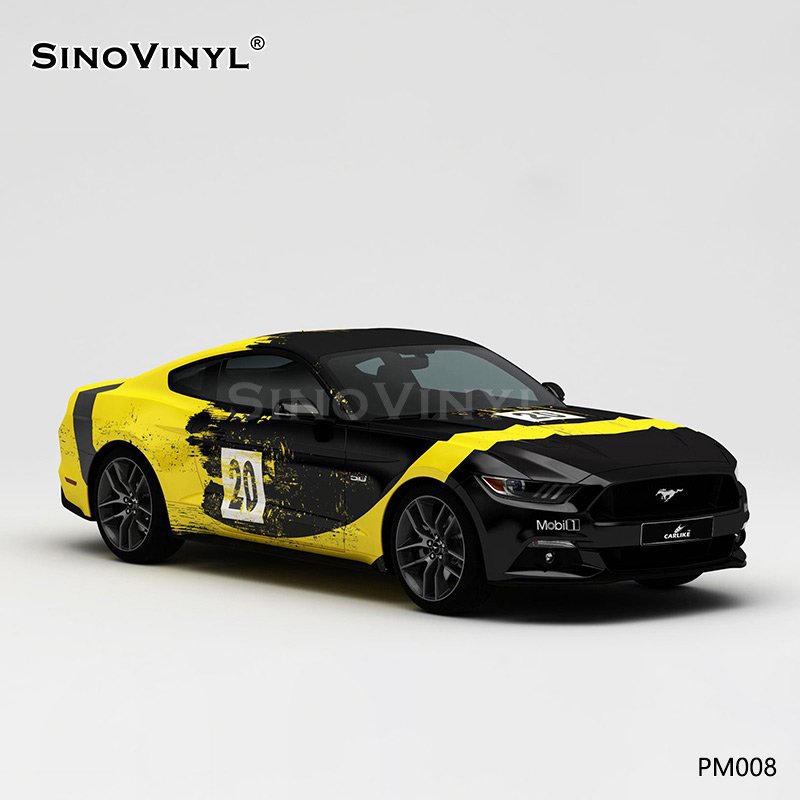 Customization for Your Car Model:
The PM008 Black and Yellow Splash-ink Car Body Film offers special customization based on your specific car model. This ensures a perfect fit to your car's unique shape, allowing the vinyl wrap to effectively cover the entire surface area and protect it from scratches, debris, and other potential damages.

Superior Stretchability and Perfect Fit:
With a perfect fit to large arc bodies, this vinyl wrap boasts excellent stretchability. It retains its shape without altering the color or breaking, even when applied to curved surfaces. This feature guarantees a seamless and professional finish, while also preventing the accumulation of dirt or moisture underneath the vinyl.

Recoverable:
In the event that the vinyl wrap becomes wrinkled during construction or over time, there's no need to worry. Simply use a heat gun to apply gentle heat, and the vinyl will quickly return to its original smooth state. This recoverability ensures a crisp appearance for your car, even after installation.

Removability:
One of the common concerns about vinyl wraps is their effect on the underlying car paint. However, the PM008 Black and Yellow Splash-ink Car Body Film is designed to be easily removable without causing any damage. When you decide to remove the wrap, your car's paint will remain intact, preserving its flawless factory finish.

Long Durability and Protection:
The PM008 vinyl wrap offers outstanding durability, with a lifespan of up to 5 years when used outdoors. It's engineered to withstand various weather conditions, including high and low temperatures, ensuring that your car remains protected and maintains its vibrant appearance for years to come. Additionally, the wrap is UV resistant, preventing any fading or discoloration caused by prolonged sun exposure.
Here is the different product,striking the pictures or titles can have the details !!!