Benefits of Vinyl Wrapping a Car Roof
1. Protection from UV Rays:
Vinyl wraps provide a layer of protection against the harmful effects of ultraviolet (UV) rays from the sun. Over time, UV rays can cause paint to fade and deteriorate. A vinyl wrap acts as a barrier, shielding the underlying paintwork from these damaging rays.
2. Customization Options:
Vinyl wrapping offers a wide array of customization options.
3. Potential Resale Value:
Vinyl wrapping can positively impact the resale value of a vehicle. Since the wrap acts as a protective layer, it preserves the original paintwork underneath. When the time comes to sell the car, having a well-maintained exterior, free from the effects of sun damage, can be a significant selling point.
4. Temporary and Reversible:
One of the significant advantages of vinyl wraps is that they are temporary and reversible. Unlike a paint job, which is permanent, a vinyl wrap can be removed without damaging the underlying paint.
5. Cost-Effective Alternative to Repainting:
Repainting a vehicle can be expensive, especially if high-quality materials and professional services are sought.
6. Easy Maintenance:
Vinyl-wrapped surfaces are relatively easy to maintain. They can be cleaned with mild soap and water, and some specialized vinyl cleaners are available for tougher stains or marks.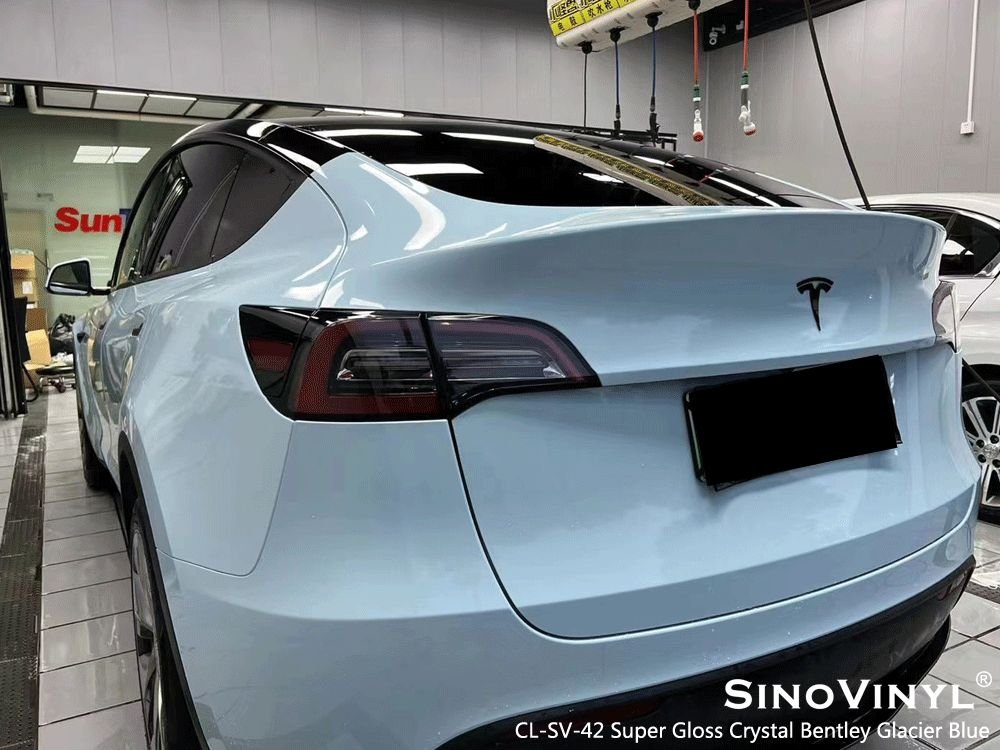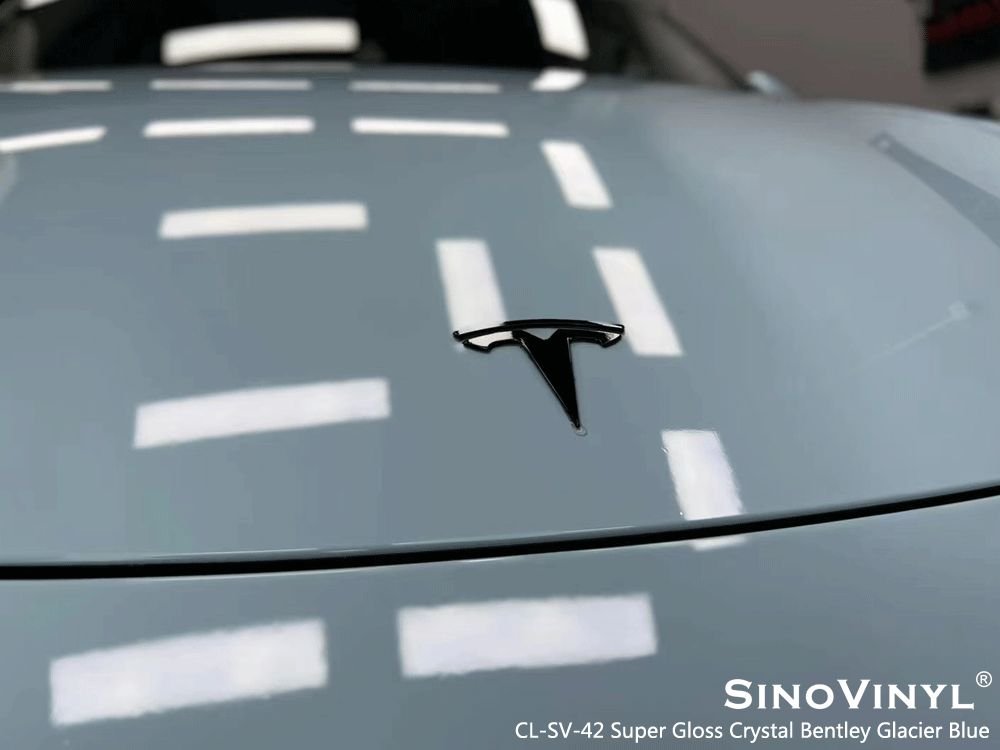 Color and Design Options
When it comes to vinyl wraps for car roofs, there's a wide array of color and design options to choose from. Here are some popular choices along with classic styles:
1. Solid Colors:
– Glossy Black: A timeless and sleek option that complements any vehicle.
– Matte White: Offers a clean and modern look with a muted finish.
– Metallic Blue: Adds a vibrant pop of color with a metallic sheen.
2. Carbon Fiber Texture:
– Black Carbon Fiber: Mimics the look of real carbon fiber, giving a sporty and high-tech appearance.
– Silver Carbon Fiber: Offers a unique and modern texture for a distinctive style.
3. Satin Finishes:
– Satin Black: Provides a subtle, sophisticated sheen that's less glossy than traditional finishes.
– Satin Pearl White: Combines a soft, pearly sheen with a refined satin texture.
4. Chameleon Color Shift:
– Blue-Green-Purple Shift: A mesmerizing color-shifting effect that transitions between shades of blue, green, and purple.
– Red-Gold-Green Shift: Offers a dynamic shift between red, gold, and green hues for an eye-catching effect.
5. Matte Metallics:
– Matte Metallic Charcoal: A subdued metallic finish with a matte texture for a unique and elegant look.
– Matte Metallic Bronze: Adds warmth and sophistication with a metallic bronze tone in a matte finish.
6. Gloss Flip/Flop:
– Blue-Purple Flip: Creates a dynamic shift between blue and purple tones, depending on the angle and lighting.
– Green-Orange Flip: Offers a striking flip between green and orange hues for a bold and attention-grabbing effect.
7. Custom Graphics and Designs:
– Racing Stripes: Classic racing stripes in various colors for a sporty and dynamic appearance.
– Geometric Patterns: Abstract shapes and patterns for a modern and artistic look.
8. Camouflage and Military Patterns:
– Woodland Camo: Mimics the classic woodland camouflage pattern for a rugged and outdoorsy aesthetic.
– Digital Camo: Offers a modern, pixelated camo pattern for a contemporary military-inspired style.
9. Abstract Artwork:
– Brush Strokes: Expressive brush stroke designs in various colors for a bold and artistic statement.
– Graffiti-Inspired Art: Vibrant and dynamic graffiti-style artwork for a youthful and urban look.
10. Personalized Decals and Logos:
– Custom Logos or Branding: Incorporate personalized logos or branding elements for a unique and identity-driven style.
Remember, these are just a few examples to give you an idea of the diverse options available. Customization possibilities are virtually endless, allowing car owners to express their individuality through their vinyl-wrapped car roof.