Elevate Your Vehicle's Style with CL-DZ001 Car Wrap Vinyl Stickers
Your car is more than just a mode of transportation; it's a reflection of your personality and style. With CL-DZ001 car wrap vinyl stickers, you can transform your vehicle into a head-turning masterpiece. Our innovative and customizable car wrap vinyl stickers are designed to enhance the appearance of any car, and we take pride in being a leading supplier of these high-quality products.
Unleash Your Creativity with Customized Designs
At our company, we understand that every car owner is unique, and that's why we offer special customization services for our CL-DZ001 car wrap vinyl stickers. You can bring your creative ideas to life by choosing from a wide range of colors, patterns, and finishes. Whether you prefer a sleek matte black, a vibrant metallic red, or a bold camouflage design, our team will work closely with you to create a customized car wrap that perfectly matches your vision.
Premium+ Quality for Exceptional Durability
When it comes to car wrap vinyl stickers, durability is paramount. That's why we exclusively use premium+ quality materials for our CL-DZ001 car wrap vinyl. With a film thickness of 160micron and 6.4mil (with glue), our car wrap vinyl stickers offer excellent protection for your vehicle's paintwork, shielding it from scratches, fading, and other external damage. Rest assured that our car wrap vinyl stickers are designed to withstand the test of time, with a durability of 1-3 years.
Easy Application and Seamless Finish
We understand that convenience matters, which is why we have ensured that our CL-DZ001 car wrap vinyl stickers are user-friendly. Thanks to their super stretch and incredible restorable properties, our car wrap vinyl stickers can be easily applied to any car surface, regardless of its shape or contours. The air bubble-free technology ensures a smooth and seamless finish, giving your vehicle a professional and polished appearance.
Protect and Preserve with Temperature Resistance
The CL-DZ001 car wrap vinyl stickers not only enhance the aesthetics of your vehicle but also provide protection against extreme temperatures. With a temperature resistance range from -50°C to +130°C, our car wrap vinyl stickers can withstand harsh weather conditions, ensuring their longevity and preserving the quality of your car's paintwork.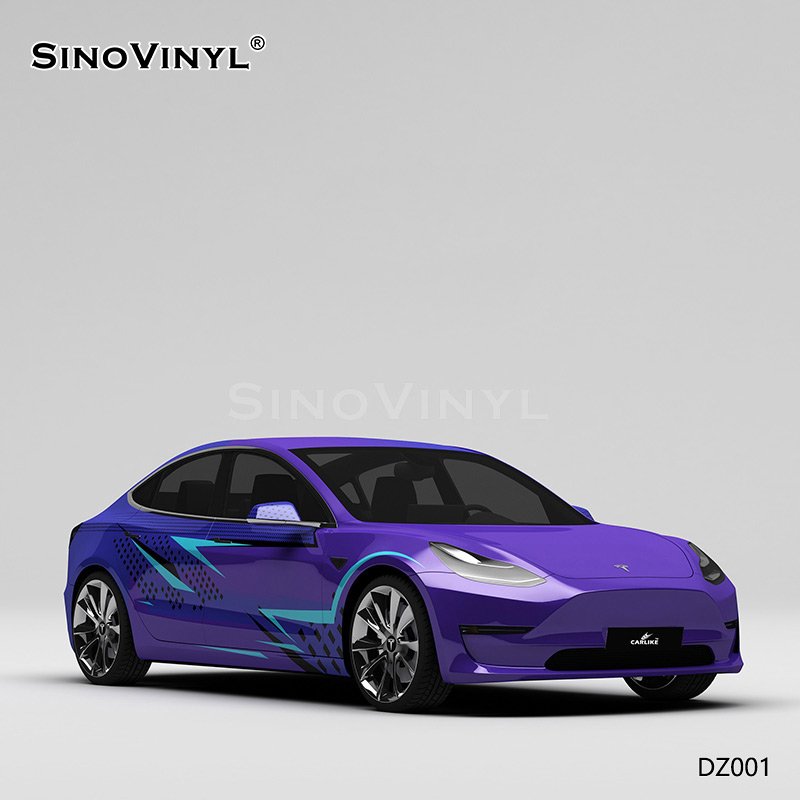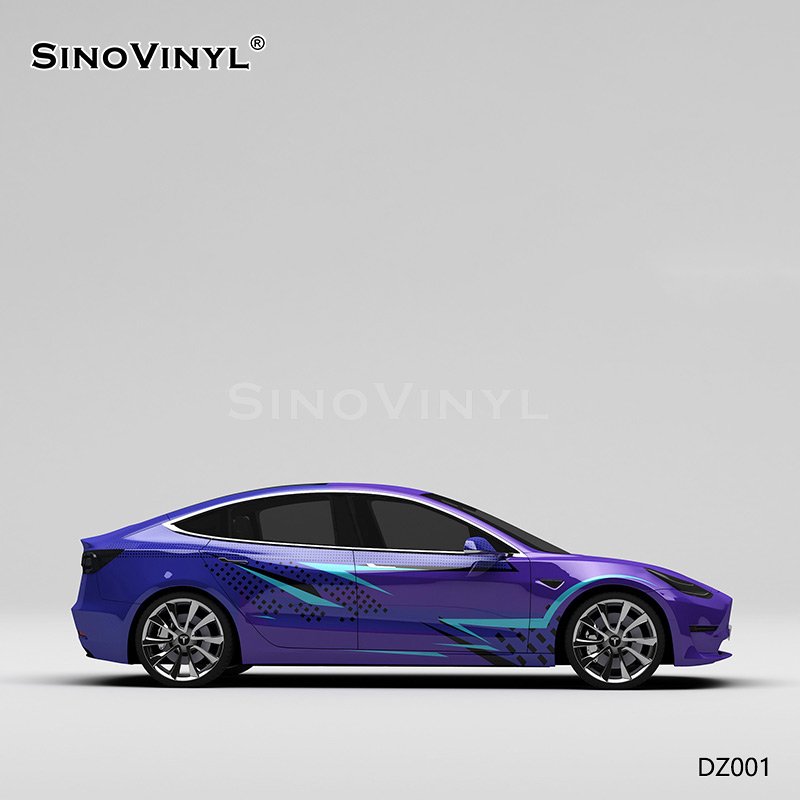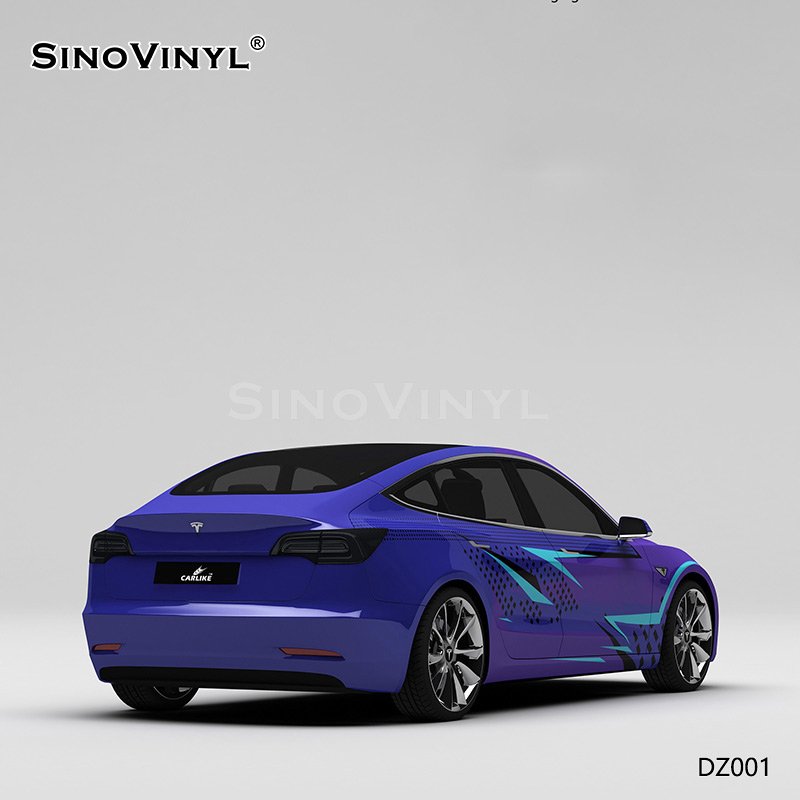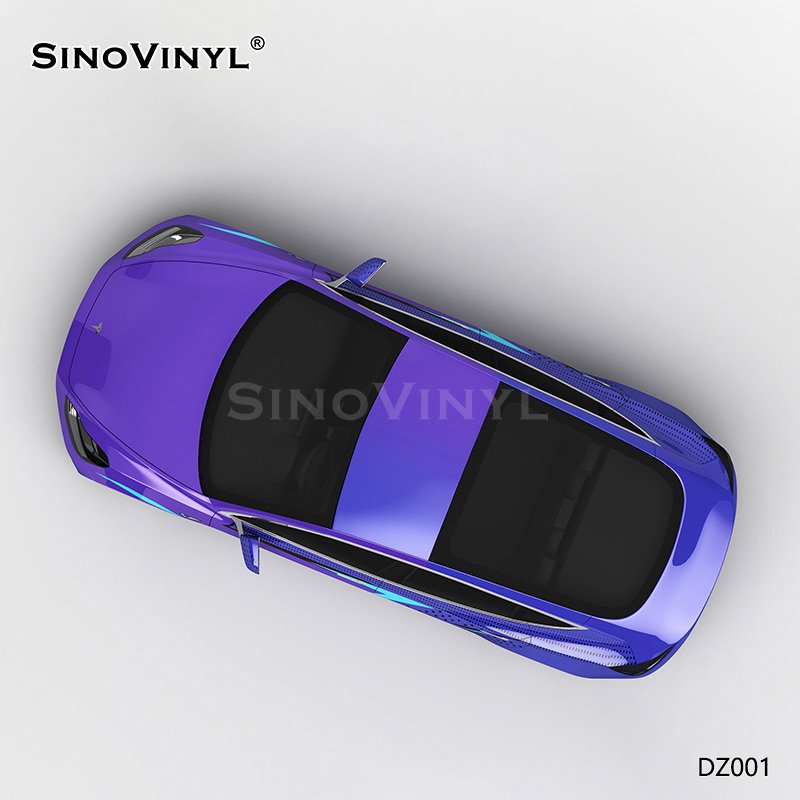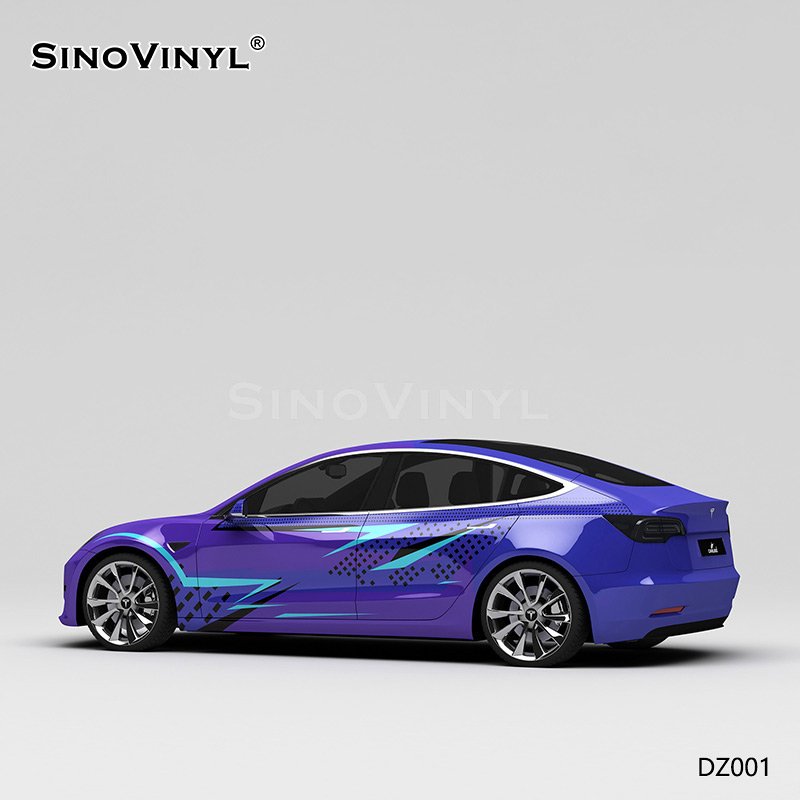 Customization to Fit Your Car Model Perfectly
To guarantee a flawless fit, we offer customized CL-DZ001 car wrap vinyl stickers that are tailored according to your car model. After placing your order, simply provide us with the details of your car model, and our team will ensure that the car wrap vinyl stickers are perfectly sized and shaped to match your vehicle. This attention to detail ensures a seamless and professional installation.
Quality Control and Premium Customer Service
We are committed to providing our customers with the highest standards of quality and service. Our car wrap vinyl stickers undergo rigorous quality control checks to ensure that only the best products reach our customers. Furthermore, our dedicated customer service team is always available to assist you throughout the entire process, from selecting the perfect design to answering any queries or concerns you may have.
In conclusion, with CL-DZ001 car wrap vinyl stickers, you can elevate your vehicle's style and make a statement on the road. Our customizable designs, premium+ quality, easy application, and exceptional durability set us apart as a trusted supplier in the industry. Embrace your creativity, protect your car, and enjoy a seamless and personalized finish with our high-quality CL-DZ001 car wrap vinyl stickers.