Elevate Your Ride with Customized Elegance
Revolutionize the way you envision your car's aesthetics with the JB049 Purple Pink Triangle Shading Gradient Car Vinyl. A masterpiece from Sino Group, a trailblazer in the car wrap industry for over 15 years, this unique product is more than just vinyl – it's an artistic expression that transforms your car into a mobile masterpiece.
Tailored to Your Car's Identity
The JB049 Car Vinyl is more than a covering; it's a canvas for your car's identity. Crafted as a special customization for your car model, it effortlessly melds with the curves and contours of your vehicle. Your order isn't just a purchase; it's a collaborative creation, where you provide the model and we deliver a masterpiece.
A Symphony of Stretch and Resilience
Super stretch, incredible restorability – the JB049 Car Vinyl redefines expectations. With unparalleled elasticity, it conforms seamlessly to every angle, ensuring a hassle-free application. The vinyl's restorability feature guarantees that even after minor abrasions, your car's allure remains undiminished.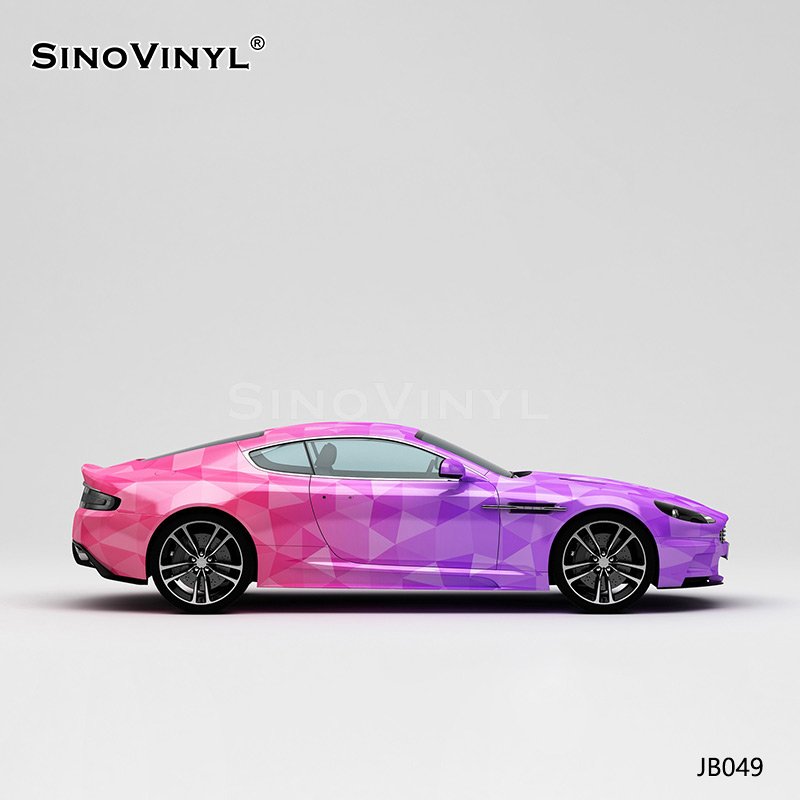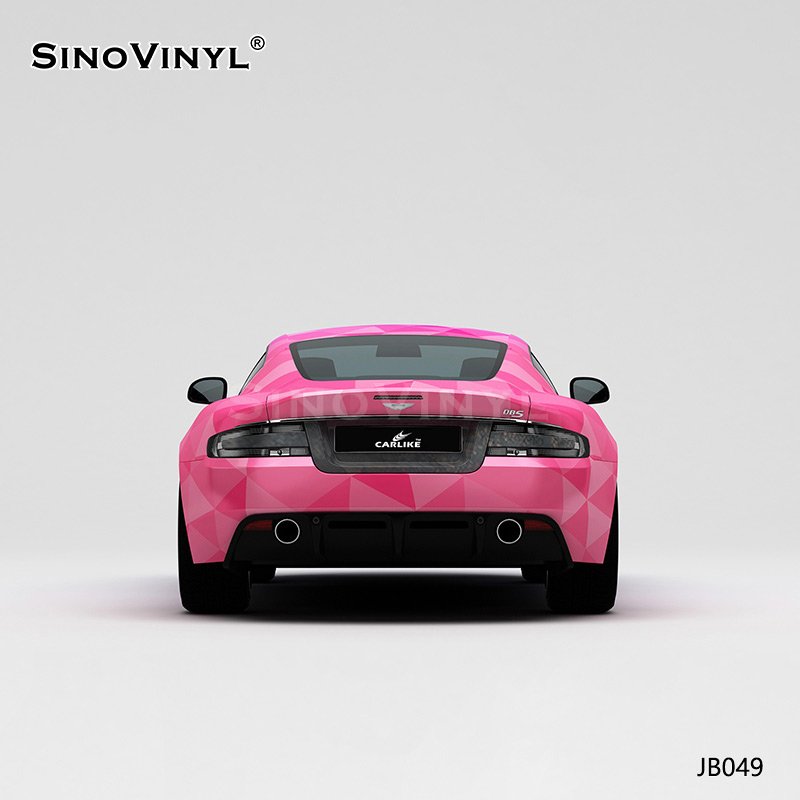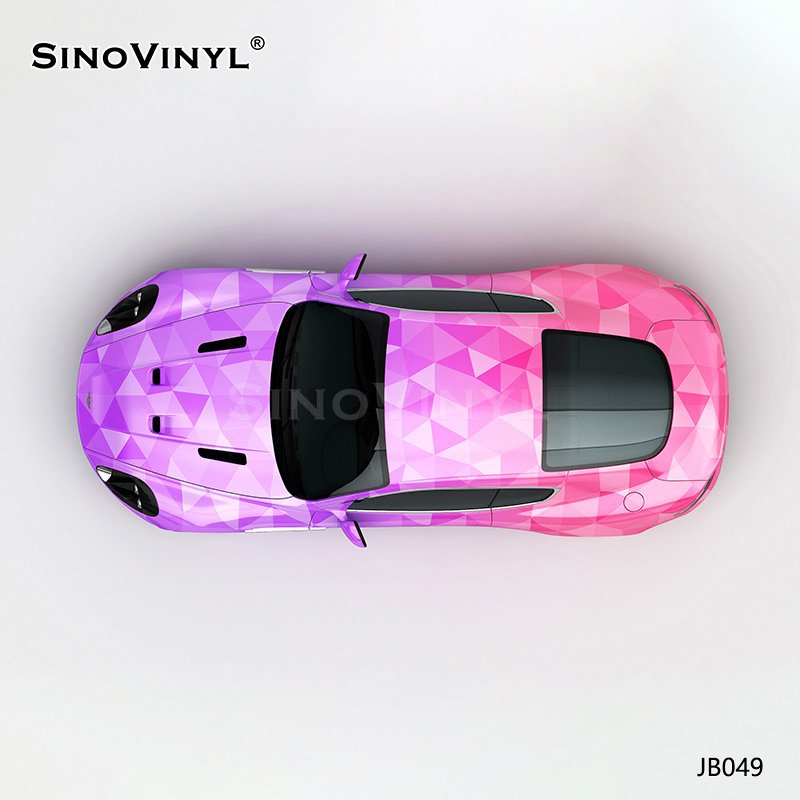 Craftsmanship Meets Innovation
Discover a new dimension of sophistication with the JB049 Purple Pink Triangle Shading Gradient Car Vinyl. Meticulously crafted using calendered film technology, the 160-micron thick vinyl (6.4mil with glue) combines artistry with innovation to give your car a finish that's both luxurious and long-lasting.
A Kaleidoscope of Colors
The JB049 Vinyl isn't just a layer; it's a dynamic kaleidoscope of colors. The purple pink triangle shading gradient design isn't merely a pattern – it's a statement. As light plays on its surface, your car becomes a mesmerizing work of art that commands attention wherever you go.
Endurance in Every Climate
Uncompromising durability is the hallmark of the JB049 Car Vinyl. With an adhesive thickness of 30μm and a temperature resistance range from -50°C to +130°C, it thrives in any climate. Rain or shine, hot or cold, this vinyl stands resilient, ensuring your car retains its captivating charm.
The Journey of Elegance Begins
With the JB049 Purple Pink Triangle Shading Gradient Car Vinyl, the journey of elegance begins. Crafted for car enthusiasts who demand nothing but the best, this premium+ vinyl is more than an accessory – it's an extension of your personality.
Order now and let the artistry of the JB049 Car Vinyl redefine your car's identity. Remember, elegance isn't just found in the destination; it's in every detail of the journey.
Experience the transformation today with JB049 Purple Pink Triangle Shading Gradient Car Vinyl from Sino Group. Your car deserves the masterpiece it's destined to become.