Your Premier Choice for Premium Car Wrap Vinyl
As a car owner, you want to keep your vehicle looking great and protected at all times. This is where car wrap vinyl comes in – a protective cover that can give your vehicle a brand new look while keeping it safe from scratches, dents, and UV rays. When it comes to choosing the right car wrap vinyl, you need to consider its durability, performance level, and film thickness. Look no further than Sino Group, the leading manufacturer of car wrap vinyl in the market for over 13 years. Our CL-DZ004 model is customized to fit your car and provides excellent protection and style.
Super Stretch and Incredible Restorability: CL-DZ004
When it comes to car wrap vinyl, stretchability and restorability are crucial features that you should look for. CL-DZ004 is designed with a super stretch feature that makes it easy to apply on even the most complex curves and crevices of your car's body. Additionally, its incredible restorability capabilities ensure that the vinyl maintains its original shape and design even after years of use.
Premium+ Performance Level: CL-DZ004
At Sino Group, we understand that quality is key. That's why our CL-DZ004 model has a premium+ performance level, which means it provides optimal efficiency and protection, saving you both time and money. Having undergone rigorous quality tests, our car wrap vinyl is guaranteed to meet your highest expectations.
Calendered Film Produce Technology: CL-DZ004
Unlike cast film production technology, which is more expensive, calendered film produce technology is more cost-effective and produces a thicker, more rigid vinyl that is especially suitable for large sticker applications like car wraps. Our CL-DZ004 model is produced using this technology to ensure that it is thick enough to withstand crackling and creases, which can occur when putting on vinyl with too-thin a film.
Application and Temperature Resistance: CL-DZ004
CL-DZ004 is designed explicitly for car wrap applications and can withstand temperatures ranging from -50°С to +130°С. The vinyl remains stable in temperatures between +80°С to +120°С, making it ideal for application, even in challenging conditions.
Durability and Storage: CL-DZ004
The CL-DZ004 model comes with an adhesive thickness of 30μm and a release paper of 160g/m². It is air bubble-free and can last for 1-3 years, giving you peace of mind when it comes to the safety and maintenance of your car. CL-DZ004 also comes with a storing period of 3 years if stored in +10°С to +25°С, relative humidity 50%, in the original package, away from direct sunlight, and in a clean and dry environment.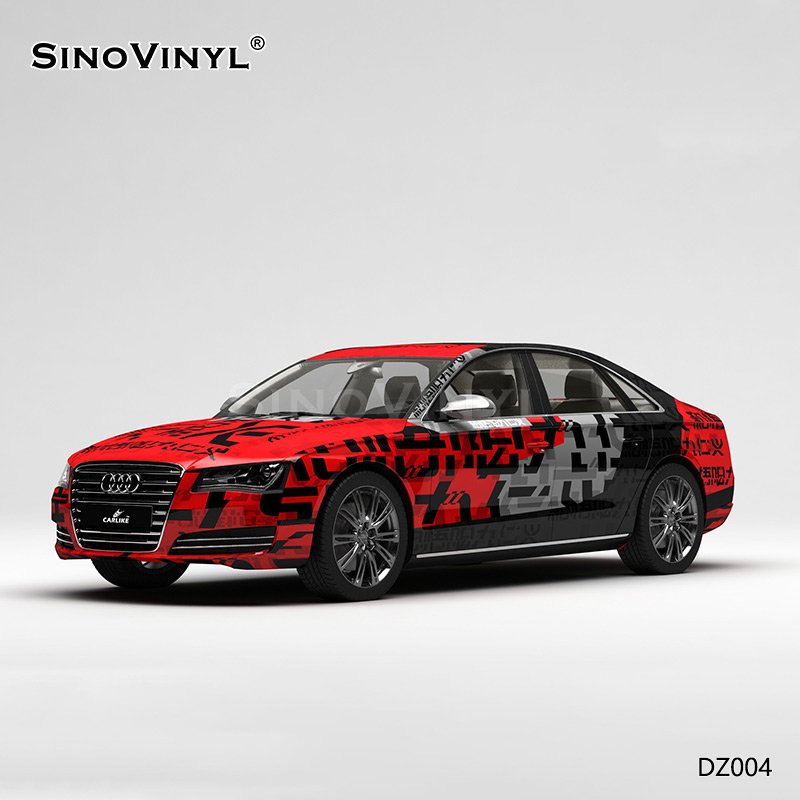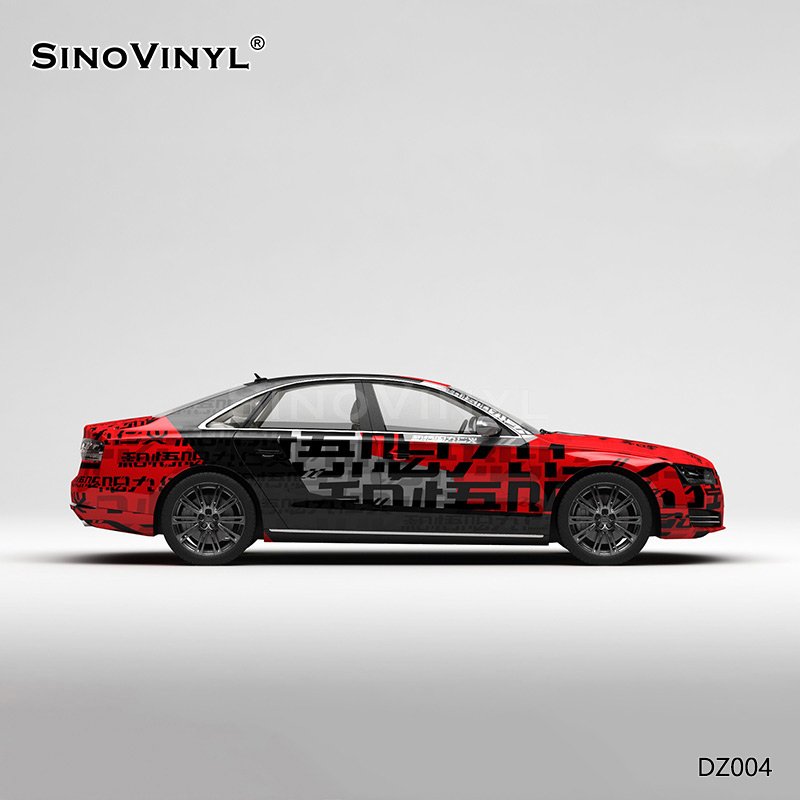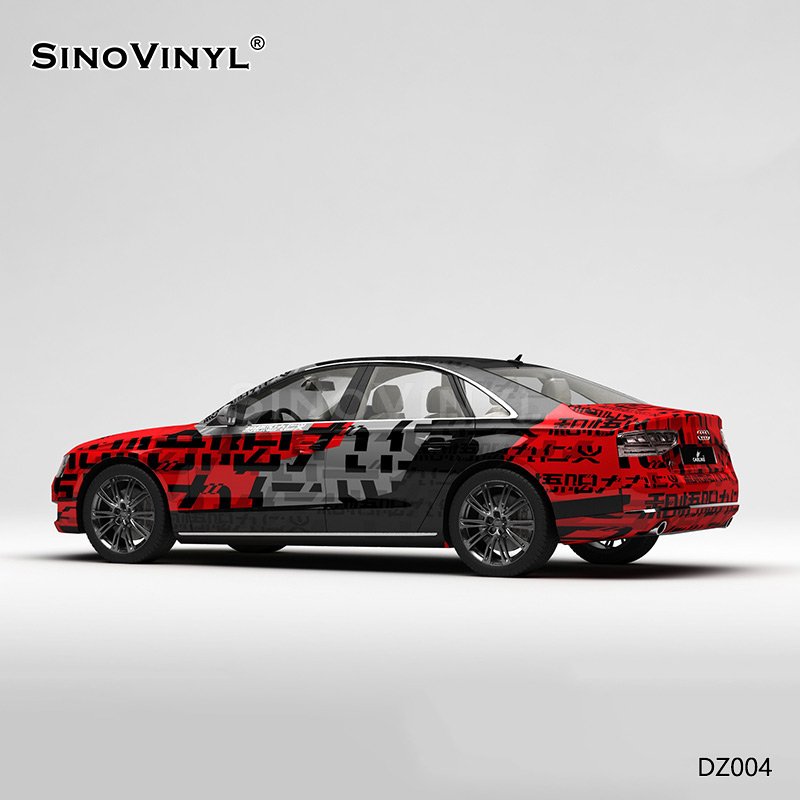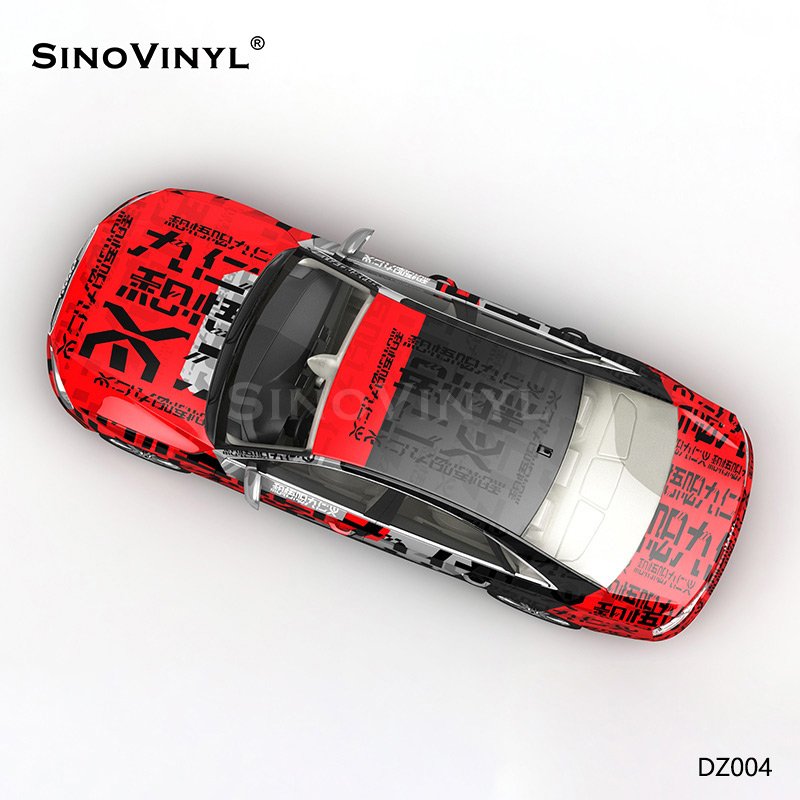 Order Now and Customized to Fit Your Car Model
At Sino Group, we are committed to providing the best customer experience. We strive to ensure that our products are not just of high quality and affordable but also cater to your unique needs. That's why our CL-DZ004 model is custom made according to your car model, providing a perfect fit that ensures your car is fully covered and protected. Simply make an order, and our team will get in touch to confirm your car model before shipping you the product.
Full Roll Width: 1.52m, Length: 20m, Weight: 16KG
Our CL-DZ004 model is available in a full roll width of 1.52m, a length of 20m, and a weight of 16KG. It comes in a packaged size of 1.55×0.18×0.18m, ensuring that it is easy to store and transport.
In conclusion, if you want durability, performance level, and affordability that doesn't compromise the quality of your car wrap vinyl, then Sino Group's CL-DZ004 model is the perfect choice for you. Order now and witness the transformation of your car.