The Science Behind TPU PPF: Understanding Non-Yellowing Properties
Thermoplastic polyurethane paint protection film (TPU PPF) is a cutting-edge technology designed to protect car exteriors from various environmental hazards such as stone chips, scratches, UV rays, and chemical contaminants. One of its key features is its non-yellowing properties, which ensure that the film remains clear and transparent over time, preserving the appearance of the vehicle's paint.
The non-yellowing aspect of TPU PPF is a result of the unique molecular structure of the material and the advanced manufacturing processes involved. Here's a breakdown of the science behind TPU PPF's non-yellowing properties:
1. UV Stabilizers
TPU PPF manufacturers incorporate UV stabilizers into the film's formulation. UV stabilizers are chemical additives that help prevent the breakdown of polymer chains caused by exposure to ultraviolet (UV) radiation from the sun. UV rays can degrade certain materials and cause discoloration or yellowing over time. By using UV stabilizers, TPU PPF can withstand prolonged exposure to sunlight without yellowing.
2. Cross-Linking Technology
TPU PPF undergoes a cross-linking process during its production. Cross-linking involves chemically bonding polymer chains to create a more rigid and durable structure. This enhances the film's resistance to environmental stressors, including UV rays, preventing yellowing and ensuring the film's clarity remains intact.
3. High Transparency
TPU PPF is known for its high transparency and optical clarity. The film is designed to have minimal interference with the appearance of the vehicle's paint, allowing the original color and finish to shine through. The transparent nature of TPU PPF contributes to its non-yellowing properties, as it does not contain pigments or additives that may discolor over time.
4. Resistance to Chemicals
TPU PPF is engineered to resist chemical contaminants like road salts, bird droppings, tree sap, and bug splatters. Chemical exposure can lead to discoloration or yellowing of some materials, but the robust chemical resistance of TPU PPF ensures that it remains unaffected and maintains its clear appearance.
5. Self-Healing Properties
Some TPU PPF products come with self-healing properties. Microscopic scratches on the film's surface can "heal" when exposed to heat, such as warm water or the sun's warmth. The self-healing capability helps maintain the film's optical clarity and non-yellowing features by minimizing the appearance of minor abrasions.
In summary, the non-yellowing properties of TPU PPF can be attributed to a combination of factors, including the incorporation of UV stabilizers, the cross-linking of polymer chains, high transparency, resistance to chemicals, and, in some cases, self-healing capabilities. These characteristics ensure that TPU PPF continues to provide excellent protection and maintains its clear, unblemished appearance for extended periods, making it an ideal choice for car owners seeking long-lasting paint protection.
Comparing TPU PPF Non-Yellowing Solutions to Traditional Options
1. Material Composition
– TPU PPF Non-Yellowing Solutions: Explore the advanced materials used in TPU PPF films that prevent yellowing over time.
– Traditional Options: Understanding the materials commonly used in traditional PPFs and their susceptibility to yellowing.
2. Longevity and Durability
– TPU PPF Non-Yellowing: How long can you expect TPU PPF to maintain its clarity and protect your car from yellowing compared to traditional options?
– Traditional Options: Analyzing the durability of traditional PPFs and their ability to resist yellowing.
3. Yellowing Triggers
– TPU PPF Non-Yellowing: Discover the factors that contribute to TPU PPF's resistance to yellowing, even under various conditions.
– Traditional Options: Identifying the common reasons why traditional PPFs may start to yellow over time.
4. UV Protection
– TPU PPF Non-Yellowing: Assessing the effectiveness of TPU PPF in blocking harmful UV rays and preventing yellowing.
– Traditional Options: How well do traditional PPFs protect against UV damage and yellowing?
5. Clarity and Aesthetics
– TPU PPF Non-Yellowing: Examining the crystal-clear appearance of TPU PPF films and their impact on your car's aesthetics.
– Traditional Options: Discussing how yellowing in traditional PPFs can affect the overall look of your vehicle.
6. Self-Healing Properties
– TPU PPF Non-Yellowing: Understanding the self-healing capabilities of TPU PPF and how they contribute to maintaining its clarity.
– Traditional Options: Do traditional PPFs possess self-healing properties, and do they help prevent yellowing?
7. Maintenance and Cleaning
– TPU PPF Non-Yellowing: Tips for cleaning and maintaining TPU PPF to ensure its non-yellowing properties remain intact.
– Traditional Options: Comparing the maintenance requirements of traditional PPFs and their impact on yellowing prevention.
8. Cost-Effectiveness
– TPU PPF Non-Yellowing: Evaluating the long-term cost-effectiveness of TPU PPF, considering its non-yellowing properties.
– Traditional Options: Analyzing the financial implications of using traditional PPFs, given the potential for yellowing and replacement needs.
9. Installation Process
– TPU PPF Non-Yellowing: The installation process of TPU PPF and its significance in preventing yellowing issues.
– Traditional Options: How does the installation of traditional PPFs affect their potential for yellowing over time?
10. Customer Satisfaction
– TPU PPF Non-Yellowing: Exploring the satisfaction levels of car owners who have opted for TPU PPF and its non-yellowing performance.
– Traditional Options: Feedback and experiences of customers using traditional PPFs, including any concerns related to yellowing.
Remember to research thoroughly and provide data and real-life examples to back up your comparisons for a comprehensive and informative blog post.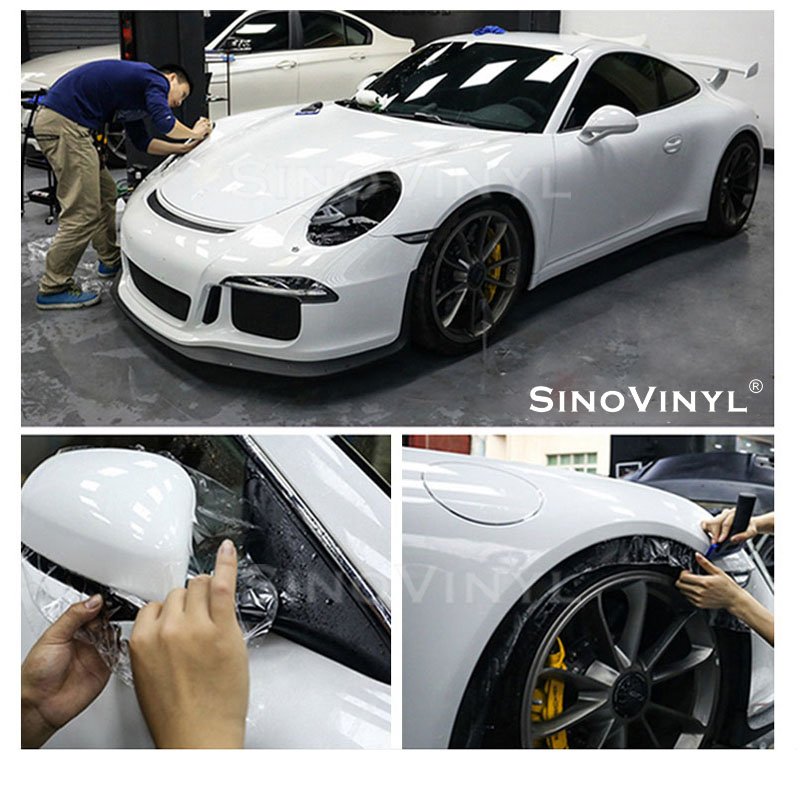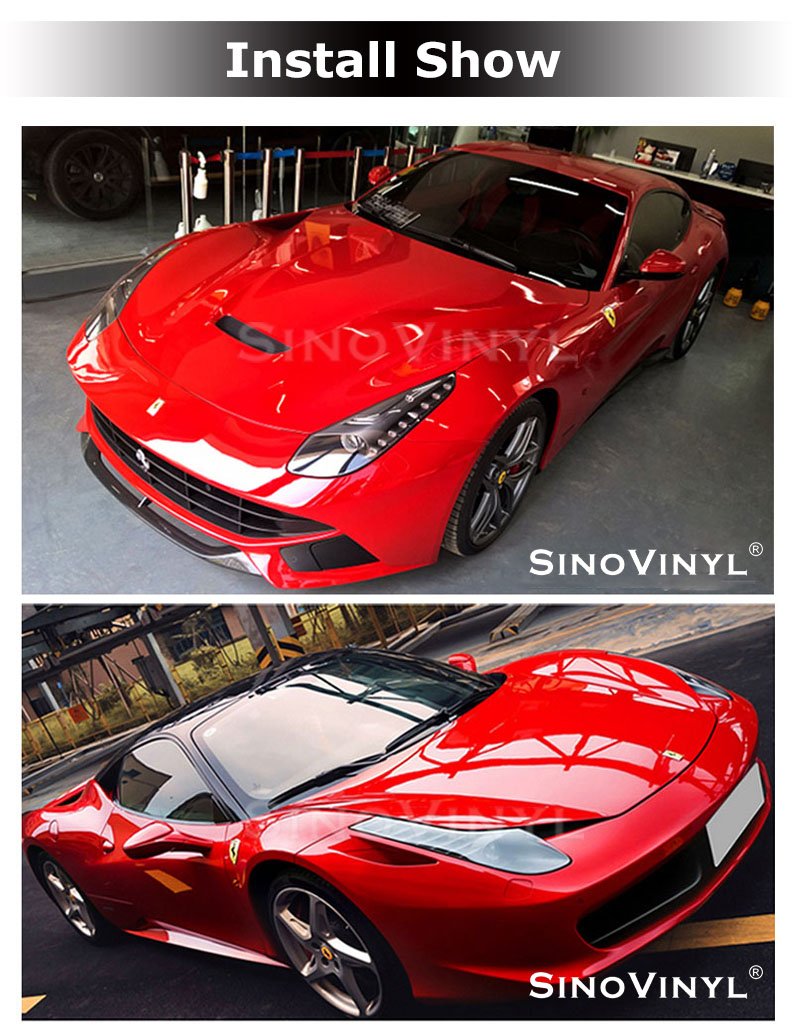 Tips for Maintaining TPU PPF Non-Yellowing Performance Over Time
Maintaining the non-yellowing performance of your TPU PPF (Thermoplastic Polyurethane Paint Protection Film) is essential to preserve the beauty and integrity of your car's paintwork. Here are some valuable tips to help you ensure the longevity and effectiveness of the TPU PPF over time:
1. Regular Cleaning
Wash your car regularly to remove dirt, grime, and environmental contaminants that can build up on the TPU PPF. Use a pH-balanced car shampoo and a soft microfiber wash mitt or sponge to avoid scratching the film.
2. Avoid Harsh Chemicals
When cleaning the TPU PPF, avoid using harsh chemicals, abrasive cleaners, or solvent-based products, as they can damage the film's surface and affect its non-yellowing properties. Stick to products specifically designed for use on paint protection films.
3. Use Proper Techniques
When washing your car, use gentle wiping and drying techniques. Avoid excessive pressure or aggressive scrubbing on the TPU PPF, as it can cause micro-abrasions that might affect its clarity and performance.
4. Avoid Automatic Car Washes
While TPU PPF is designed to be durable, automatic car washes that use stiff brushes can potentially damage the film's surface. Opt for handwashing or touchless car wash methods whenever possible.
5. Protect from Extreme Temperatures
Prolonged exposure to extreme heat or cold can potentially affect the TPU PPF's properties. Whenever possible, park your car in shaded areas or garages, especially in harsh weather conditions.
6. Avoid Petroleum-Based Products
Refrain from using petroleum-based waxes or sealants on the TPU PPF, as they can lead to discoloration or damage. Instead, use products recommended by the manufacturer of the TPU PPF.
7. Regular Inspection
Periodically inspect the TPU PPF for any signs of damage or yellowing. Catching and addressing issues early can prevent further deterioration and maintain the film's non-yellowing performance.
8. Protect from Tree Sap and Bird Droppings
Remove tree sap and bird droppings from the TPU PPF promptly, as they can be acidic and may cause discoloration or etching if left unattended.
9. Avoid Parking Near Industrial Areas
Parking your car near industrial areas with airborne pollutants can expose the TPU PPF to harmful contaminants. Whenever possible, choose a clean and safe parking spot.
10. Professional Inspection and Maintenance
Consider having your TPU PPF professionally inspected and maintained by a certified installer. They can assess the film's condition, provide necessary touch-ups, and ensure it continues to offer optimal non-yellowing protection.
By following these maintenance tips, you can extend the life of your TPU PPF and keep your car looking pristine with its non-yellowing excellence intact for years to come.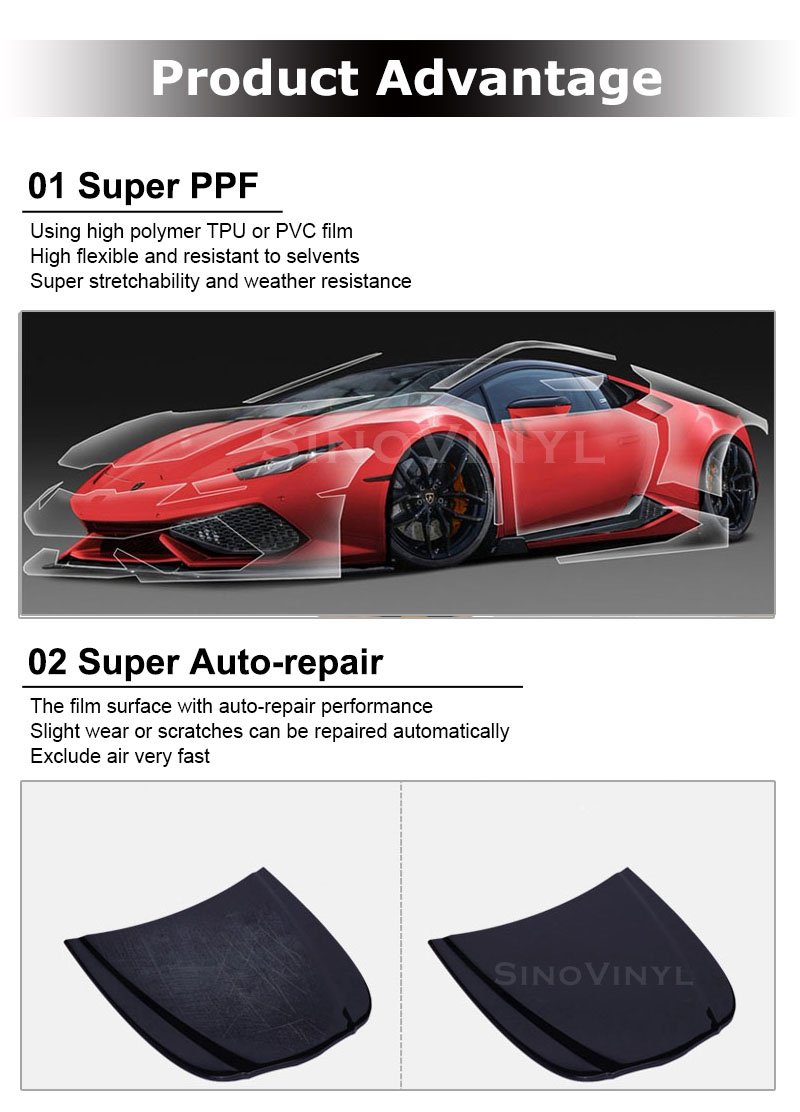 Real-Life Testimonials: Car Owners Share Their TPU PPF Non-Yellow Experience
Testimonial 1: John – A Proud Tesla Owner
"After investing in a brand new Tesla Model 3, I was determined to keep it in pristine condition. That's when I stumbled upon TPU PPF non-yellowing protection. I was skeptical at first, but after seeing the testimonials, I decided to give it a try. Now, two years later, I can confidently say that I made the right choice. My car looks as good as new, and there's not a hint of yellowing on the film. It's incredible how well it has preserved the paint and shielded my car from small scratches and road debris. TPU PPF non-yellow is a game-changer, and I recommend it to all car owners who truly care about maintaining the beauty and value of their vehicles."
Testimonial 2: Sarah – An Avid Car Enthusiast
"I've always been passionate about cars, and I take great pride in keeping my vehicles in top-notch condition. When I heard about TPU PPF non-yellowing films, I knew I had to try it out. I opted for a professional installation, and I'm thrilled with the results. The film fits seamlessly on the car's surface, and it has been incredibly resilient against rocks, bugs, and other road hazards. What impresses me the most is how the film has maintained its crystal-clear appearance over time. It's like having an invisible shield that doesn't deteriorate or discolor. TPU PPF non-yellowing is a must-have for any car enthusiast who wants long-lasting protection without compromising on looks."
Testimonial 3: Mike – A Road Trip Enthusiast
"As someone who frequently embarks on road trips and cross-country adventures, protecting my car's paint from chips and fading is crucial. I discovered TPU PPF non-yellowing when looking for a more reliable alternative to traditional paint protection. This film has surpassed my expectations! Even after driving thousands of miles in various weather conditions, the film remains clear and free of any yellowing or discoloration. It's a relief to know that my car's paint is safeguarded from environmental hazards without compromising its appearance. TPU PPF non-yellowing has made my road trips worry-free and my car look stunning."
Testimonial 4: Lisa – A Family Car Owner
"With three kids and an active family lifestyle, our car goes through a lot! I've tried different paint protection solutions in the past, but they either yellowed over time or couldn't withstand the demands of family life. TPU PPF non-yellowing has been a game-changer for us. Not only does it protect our car's paint from scratches and scuffs, but it also maintains its transparent look, even after years of use. It gives me peace of mind knowing that our family car will stay looking new for years to come. I highly recommend TPU PPF non-yellowing to all parents who want a durable and clear paint protection solution for their family vehicles."
Testimonial 5: Mark – A Luxury Car Enthusiast
"Owning luxury cars means you want them to look flawless at all times. That's why I was excited to find TPU PPF non-yellowing film. I got it installed on my high-end sports car, and I've been delighted with the results. The film is virtually invisible, and it has preserved the pristine appearance of my car's factory paint. Even after being exposed to harsh weather and intense sunlight, there's no sign of yellowing or hazing. TPU PPF non-yellowing has elevated the protection level of my luxury car, making it worth every penny spent. If you're a luxury car enthusiast like me, this product is definitely worth considering!"
(Click the picture to learn more)
Final Words
In conclusion, TPU PPF non-yellowing is truly a car owner's dream come true. The innovative technology behind these films provides an unparalleled level of protection, preserving your car's showroom shine for years to come. The real-life testimonials from satisfied car owners speak volumes about the effectiveness and reliability of this solution. Whether you're an avid car enthusiast, a family car owner, or simply someone who takes pride in their vehicle, TPU PPF non-yellowing is a game-changer. Say goodbye to worries about yellowing or compromised appearances – with TPU PPF non-yellowing, you can confidently hit the road, knowing that your car is shielded by an invisible and durable layer of excellence. Make the smart choice and invest in the best TPU PPF for non-yellowing perfection – your car will thank you for it!