The Evolution of Car Wrapping: From Paint to Stretchable Vinyl Films
Car wrapping has come a long way since its inception, transforming the automotive industry and revolutionizing how people customize and protect their vehicles. In this article, we'll take a journey through the evolution of car wrapping, from traditional paint to the game-changing stretchable vinyl films we know today.
1. Traditional Paint – The Starting Point
Historically, car customization was limited to traditional paint jobs. Car owners would visit body shops and choose from a range of colors to give their vehicles a personalized look. While paint offered a glossy finish and some level of customization, it had its limitations in terms of design, durability, and ease of change.
2. Introduction of Vinyl Decals
In the 1950s and '60s, vinyl decals became popular for adding simple designs and logos to cars. These adhesive vinyl stickers offered a degree of customization but lacked the versatility and ability to cover larger areas of the vehicle effectively.
3. Vinyl Wraps for Commercial Advertising
In the 1990s, vinyl wraps began to gain traction in the commercial sector. Companies started using vinyl films to turn entire fleets of vehicles into moving billboards, effectively advertising their products and services. This use of vinyl wraps paved the way for further developments in the industry.
4. Full Car Vinyl Wraps – A New Trend Emerges
In the early 2000s, advancements in technology and materials led to the development of full car vinyl wraps. These wraps could cover an entire vehicle, offering a more extensive canvas for customization compared to traditional paint. Car enthusiasts and businesses alike embraced this new trend, appreciating the cost-effectiveness and design flexibility it offered.
5. Introduction of Stretchable Vinyl Films
As car wrapping gained popularity, the need for more flexible and durable materials became apparent. Enter stretchable vinyl films. Developed in the late 2000s, these films revolutionized the car wrapping industry. The stretchable nature of the vinyl allowed for seamless application around curves, contours, and complex surfaces, giving cars a smooth and factory-like finish.
6. Customization Reaches New Heights
Stretchable vinyl films opened up a world of possibilities for car owners, enabling them to create intricate and detailed designs that were previously impossible with paint or regular vinyl wraps. From matte and glossy finishes to metallic and textured looks, the customization options became virtually limitless.
7. Protection and Resale Value
Beyond aesthetics, stretchable vinyl wraps provided a layer of protection for the car's original paint. The vinyl acted as a shield against minor scratches, UV rays, and other environmental factors, preserving the car's finish. Additionally, car owners discovered that keeping their vehicles wrapped in vinyl improved their resale value.
8. DIY vs. Professional Installation
As the popularity of car wrapping grew, debate arose between DIY enthusiasts and professional installers. While DIY kits became available, many car owners realized that achieving a flawless finish with stretchable vinyl required the skills and experience of a professional installer.
9. Sustainability and Eco-Friendly Options
In recent years, the car wrapping industry has also focused on eco-friendly alternatives. Some companies offer bio-based and recyclable vinyl films, addressing environmental concerns while maintaining the high quality and performance of traditional stretchable vinyl wraps.
In conclusion, the evolution of car wrapping from traditional paint to stretchable vinyl films has transformed the way people customize and protect their vehicles. With a blend of artistry, technology, and innovation, stretchable vinyl wraps continue to dominate the car customization industry, offering a beautiful and versatile solution for car owners seeking elegance and style on the road.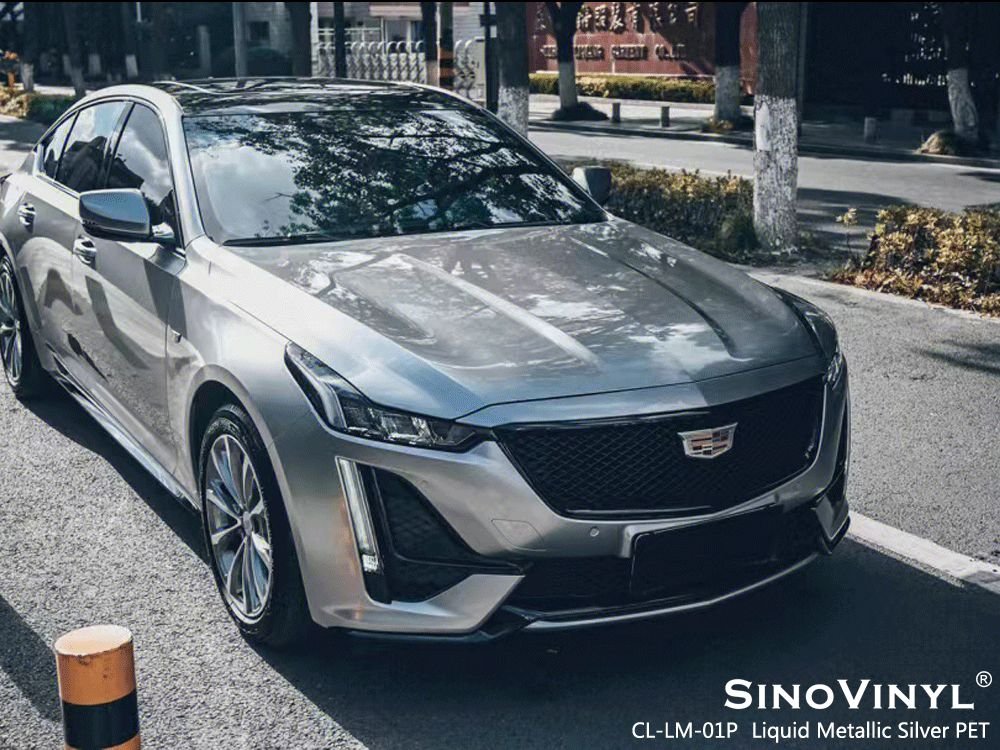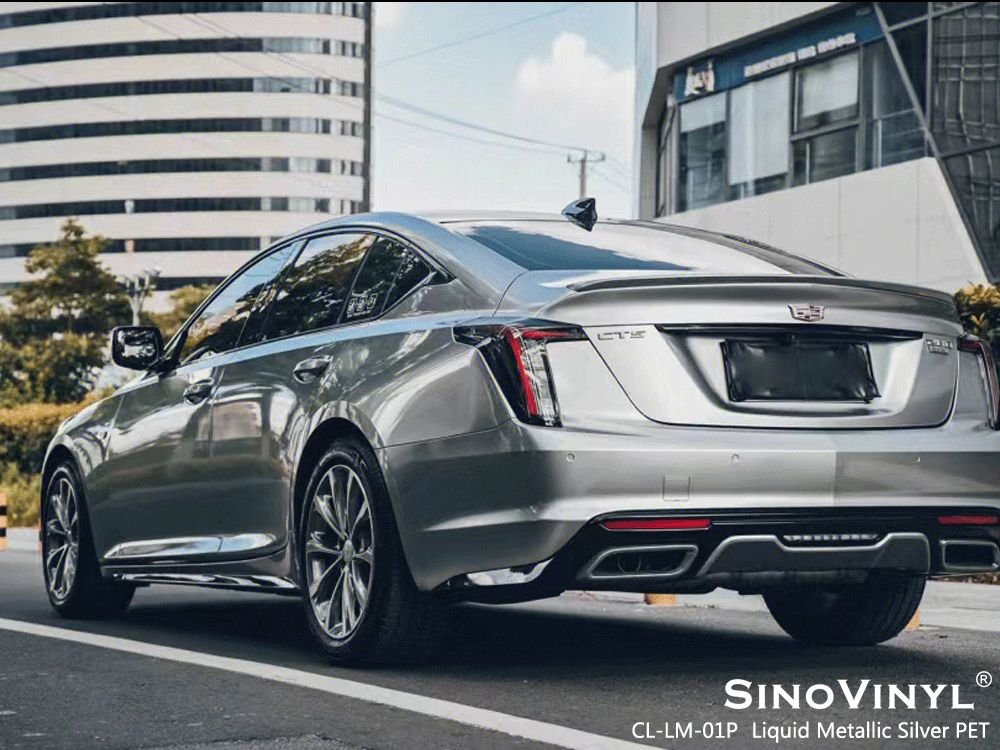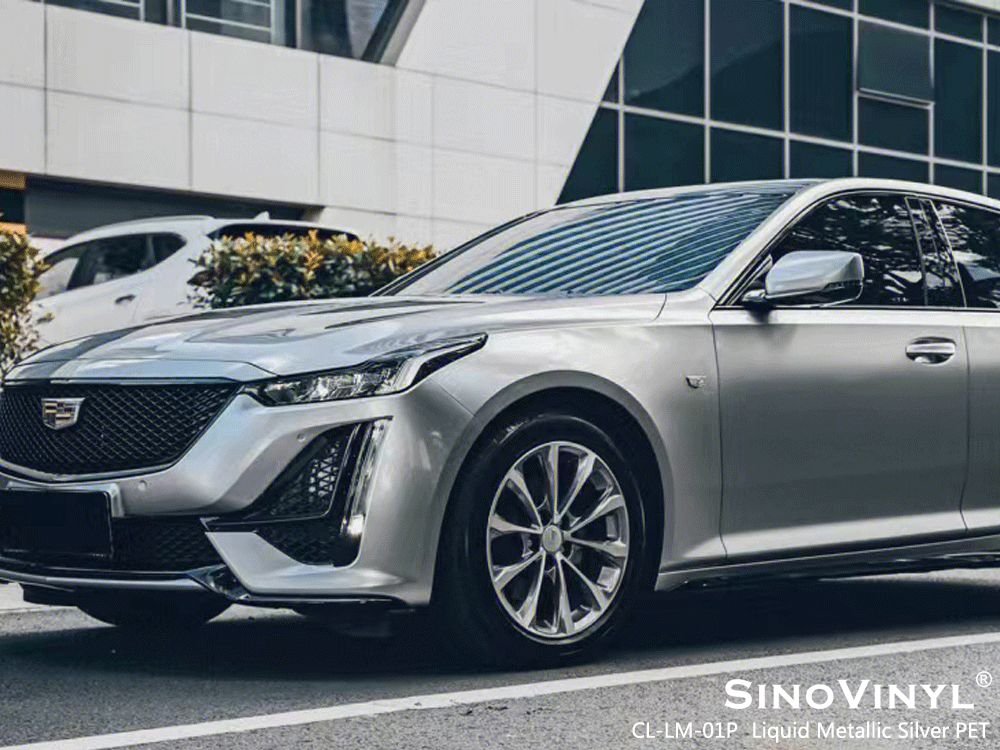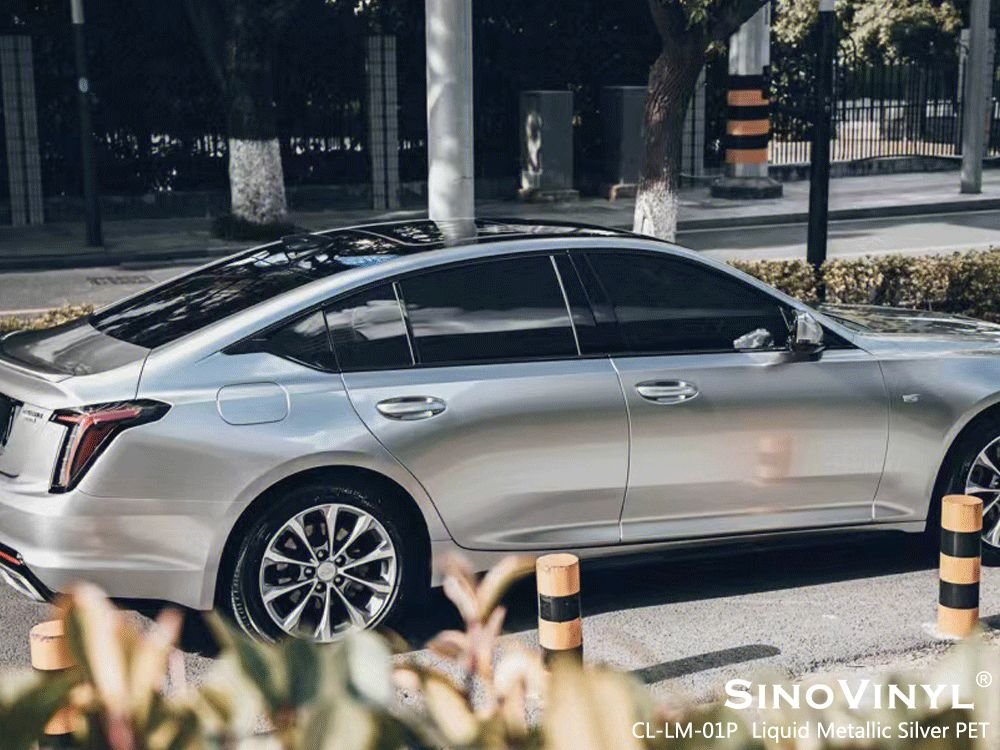 Understanding Stretchable Car Wrap Vinyl: Materials and Types
Understanding the materials and types of stretchable car wrap vinyl is essential when considering car customization. Here are the main aspects you should know about:
Materials
1. Polyvinyl Chloride (PVC)
PVC is the most common material used in stretchable car wrap vinyl. It offers excellent stretchability, conformability, and durability. PVC wraps often come with air-release channels that make the application process easier and reduce the likelihood of air bubbles forming under the vinyl.
2. Cast Vinyl
Cast vinyl is a high-quality, premium option. It is manufactured using a casting process that results in a thinner, more flexible material. Cast vinyl is known for its excellent conformability around complex curves and contours, making it a popular choice for intricate designs and luxury car wraps.
3. Calendered Vinyl
Calendered vinyl is an economical option and is made through a calendaring process, which produces a thicker and less flexible material compared to cast vinyl. While it may be more affordable, it might be less suitable for complex curves and could require more effort during the installation process.
Types
1. Gloss Finish
Glossy vinyl wraps provide a shiny, reflective surface that enhances the car's appearance. They are popular for their eye-catching effect and ability to make colors pop. Glossy wraps are relatively easy to maintain and clean.
2. Matte Finish
Matte vinyl wraps offer a non-reflective, smooth surface, providing a modern and sophisticated look to the car. They are less prone to showing fingerprints and minor scratches compared to glossy finishes.
3. Satin Finish
Satin vinyl wraps have a finish that falls between gloss and matte, offering a subtle sheen. This type of finish is becoming increasingly popular for its unique and stylish appeal.
4. Chrome Finish
Chrome vinyl wraps mimic the appearance of polished metal, giving the car a shiny and attention-grabbing look. Chrome wraps are more challenging to install due to their reflective nature, so professional installation is often recommended.
5. Color Flip (Chameleon) Finish
Color flip vinyl wraps display different colors depending on the viewing angle and lighting conditions. They create a dynamic and vibrant visual effect, making the car stand out.
6. Carbon Fiber Finish
Carbon fiber vinyl wraps imitate the appearance of real carbon fiber but are more affordable. They add a sporty and high-performance touch to the car's exterior.
7. Brushed Metal Finish
Brushed metal vinyl wraps replicate the look of brushed aluminum or steel, offering an industrial and contemporary appearance.
8. Printed Graphics
Some stretchable vinyl wraps come with printed graphics, allowing car owners to showcase custom designs, patterns, or branding on their vehicles.
Remember that the quality and characteristics of stretchable car wrap vinyl can vary between brands and manufacturers. When choosing a vinyl wrap for your car, consider your desired finish, budget, and the complexity of the installation process. If unsure, it's best to consult with a professional car wrap installer to ensure you make the right choice for your specific needs and preferences.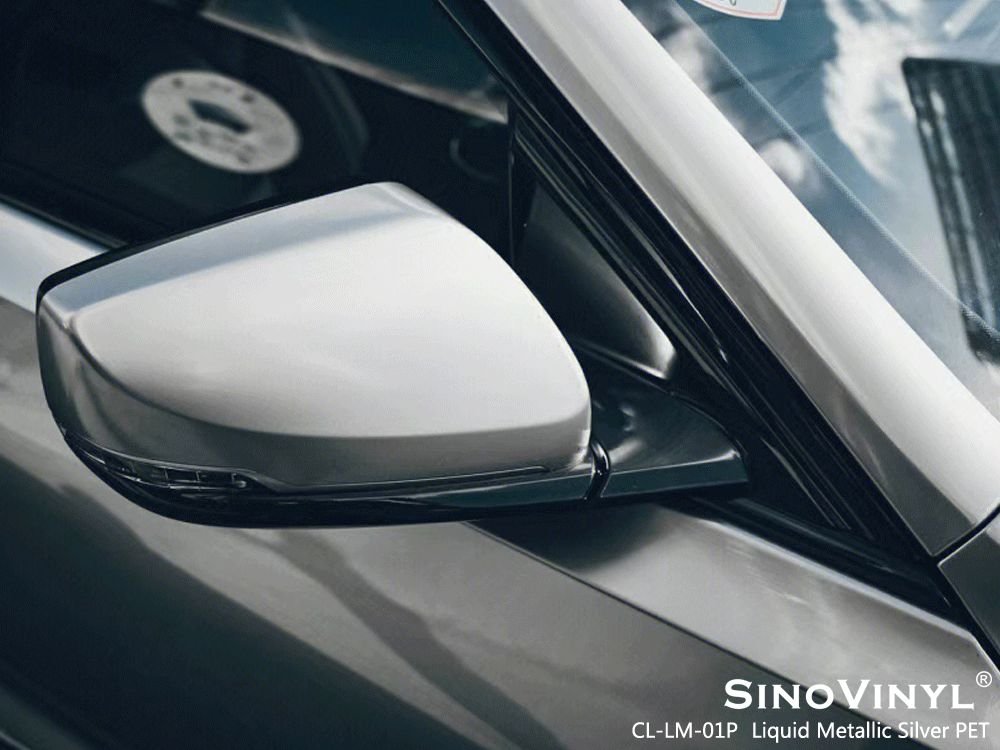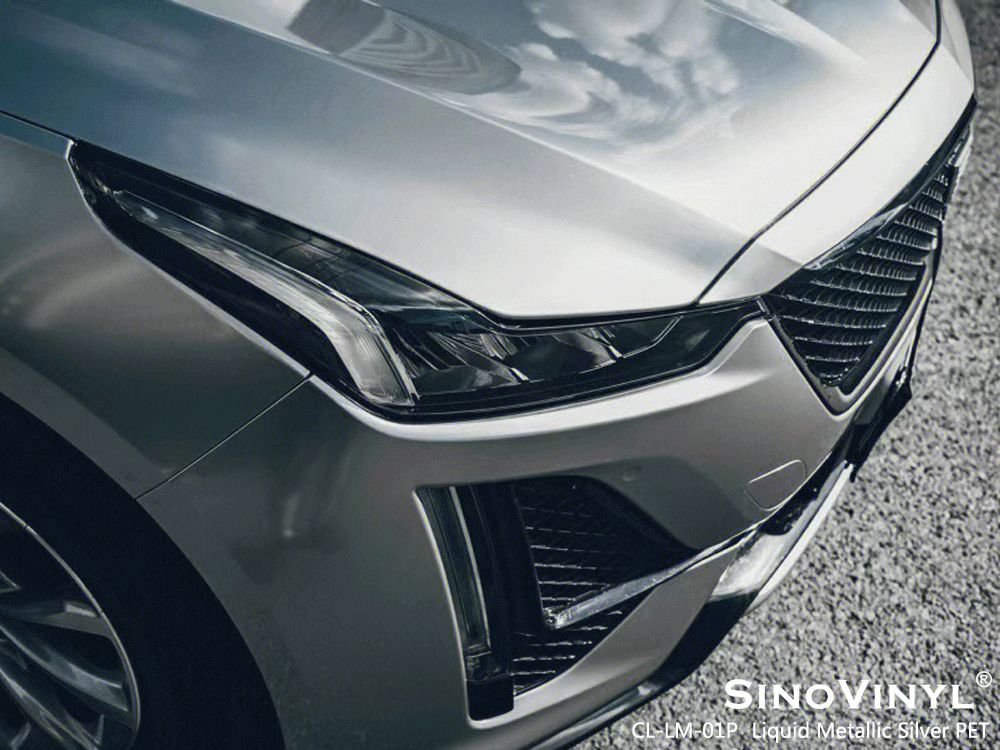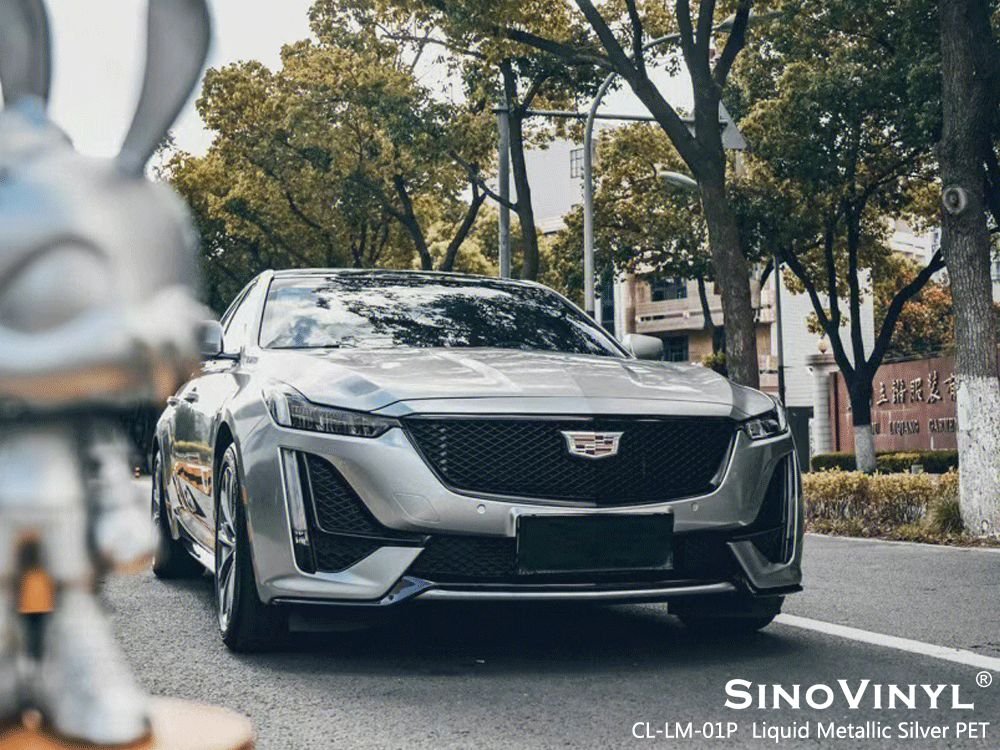 The Science Behind Stretchable Vinyl: How Does It Conform to Car Surfaces?
The science behind stretchable vinyl and how it conforms to car surfaces involves a combination of material properties, heat application, and adhesive technology. Stretchable vinyl wraps are designed to adhere to and cover various car surfaces, giving them a custom and seamless appearance. Here's a breakdown of the key factors involved:
1. Material Composition
Stretchable vinyl films are made of a special composite material, typically consisting of multiple layers. The top layer is often a protective and clear coat, followed by the colored or printed layer, and a backing layer that provides structural support. These layers work together to ensure the durability and flexibility of the vinyl.
2. Memory and Stretchability
Stretchable vinyl has a unique memory property, which means it can return to its original shape after being stretched. This property allows it to be elongated during installation, conforming to the curves and contours of the car's body. Once properly applied, the vinyl will naturally adhere to the surface without excessive tension.
3. Heat Activation
Heat plays a crucial role in the application of stretchable vinyl wraps. When heat is applied to the vinyl, it softens and becomes more pliable, making it easier to stretch and mold around complex shapes. Heat also activates the adhesive on the back of the vinyl, enhancing its bonding properties.
4. Pressure and Squeegeeing
During installation, professional installers use pressure and squeegees to ensure proper adhesion of the vinyl to the car's surface. The pressure helps the vinyl conform tightly to the contours of the vehicle, ensuring a smooth and bubble-free finish.
5. Air Egress Technology
Many stretchable vinyl films come equipped with air egress technology. Tiny air channels or micro-structures in the adhesive layer allow trapped air to escape during application, reducing the risk of bubbles and wrinkles and facilitating a smoother installation.
6. Conformability to Curves
Stretchable vinyl is specifically engineered to be highly conformable to different shapes and curves of a car. It can adhere to both flat and moderately curved surfaces, such as bumpers, mirrors, and door handles, providing a seamless appearance.
7. Long-Term Stability
Once the stretchable vinyl is applied and properly bonded, it retains its shape and adheres securely to the car's surface. High-quality vinyl wraps are designed to maintain their appearance and integrity for many years, even in various weather conditions.
It's essential to note that installing stretchable vinyl wraps requires skill and experience to ensure a professional and long-lasting result. Professional installers are trained to handle the material properly, avoid stretching it excessively, and prevent damage to the car's paint during the application process. Properly installed stretchable vinyl wraps can transform a car's appearance, offering a cost-effective and temporary alternative to traditional paint jobs while protecting the underlying paint from scratches and minor abrasions.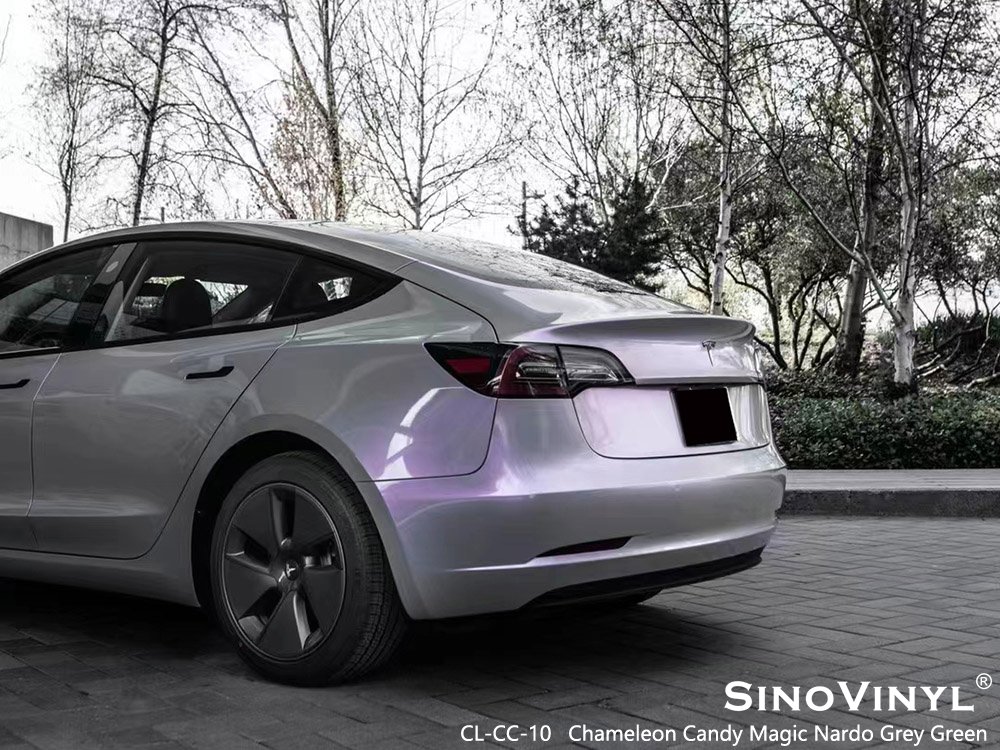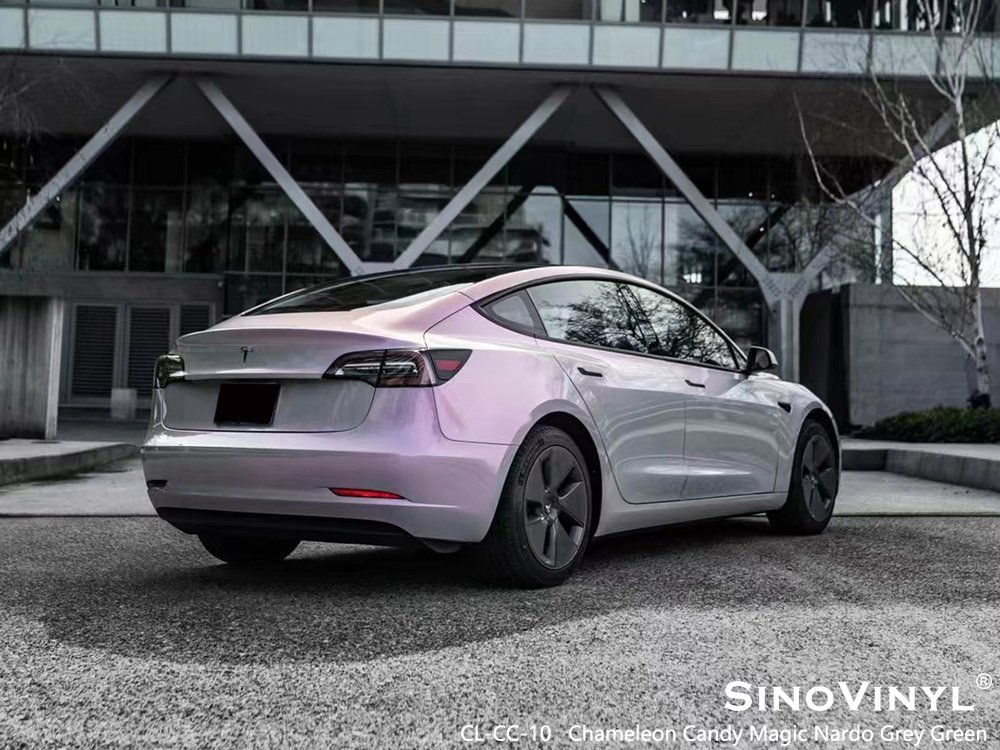 Maintaining the Elegance: Cleaning and Caring for Stretchable Vinyl-Wrapped Cars
Cleaning and caring for stretchable vinyl-wrapped cars is essential to preserve their appearance and longevity. Here are some tips to help you maintain your car's vinyl wrap:
1. Regular Washing
Wash your vinyl-wrapped car regularly to remove dirt, dust, and grime. Use a gentle automotive soap and a soft sponge or microfiber cloth to avoid scratching the surface.
2. Hand Washing
Avoid using automated car washes with brushes, as they can be too harsh on the vinyl. Instead, hand wash your car to have better control over the cleaning process.
3. Use Non-Abrasive Cleaners
When cleaning, use non-abrasive cleaners specifically designed for vinyl wraps. Avoid harsh chemicals, abrasive pads, or brushes that could damage the vinyl.
4. Test a Small Area
If you're using a new cleaning product, always test it on a small, inconspicuous area of the vinyl wrap first to ensure it doesn't cause any discoloration or damage.
5. Avoid High-Pressure Washing
High-pressure water can cause the edges of the vinyl wrap to lift or peel. Use a regular hose or a pressure washer on low settings to avoid this issue.
6. Mind the Temperature
When washing the car or applying any cleaning products, avoid doing so in direct sunlight or extreme temperatures. Opt for a shady spot or a cooler day to prevent premature drying and streaking.
7. Blot Dry
After washing, use a clean, soft microfiber cloth to blot dry the vinyl wrap gently. Avoid rubbing or using excessive force, as this could damage the wrap.
8. Protect Against Stains
Be cautious with substances that could stain the vinyl wrap, such as gasoline, oil, bird droppings, tree sap, and insect residue. Clean these off as soon as possible to prevent staining.
9. Avoid Waxing
Vinyl wraps do not need waxing, as this could create a hazy or cloudy appearance. Instead, the vinyl wrap's glossy finish can be maintained using specialized vinyl wrap detailing sprays.
10. Parking Considerations
Park your vinyl-wrapped car in shaded areas or use a car cover to protect it from prolonged exposure to UV rays, which can degrade the vinyl over time.
11. Avoid Scratches
Take care to avoid contact with sharp objects or rough surfaces that could scratch or damage the vinyl wrap.
12. Professional Inspection
Periodically have your vinyl wrap professionally inspected to identify any potential issues or areas that may require maintenance.
By following these cleaning and caring tips, you can keep your stretchable vinyl-wrapped car looking sleek and elegant for years to come. Remember that proper maintenance is key to preserving the appearance and integrity of the vinyl wrap.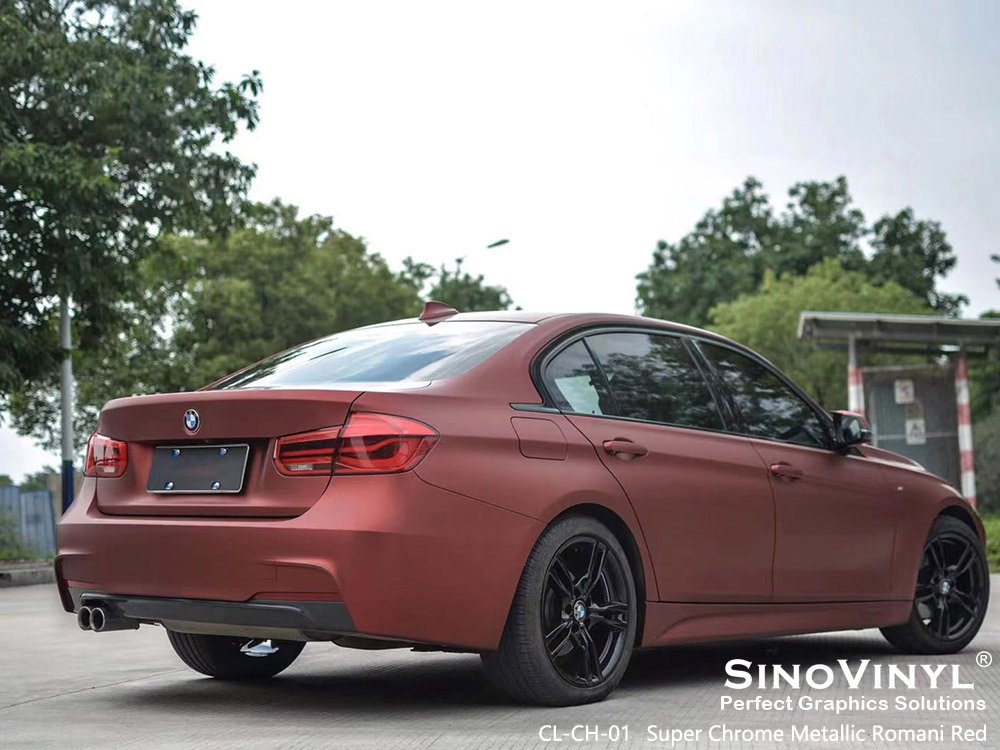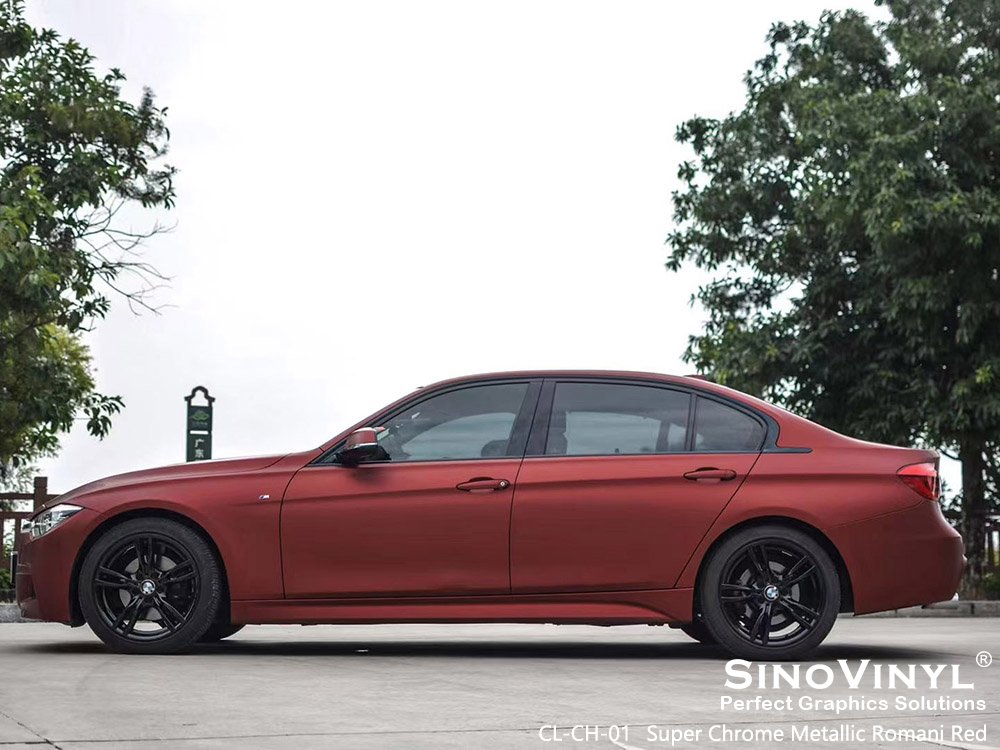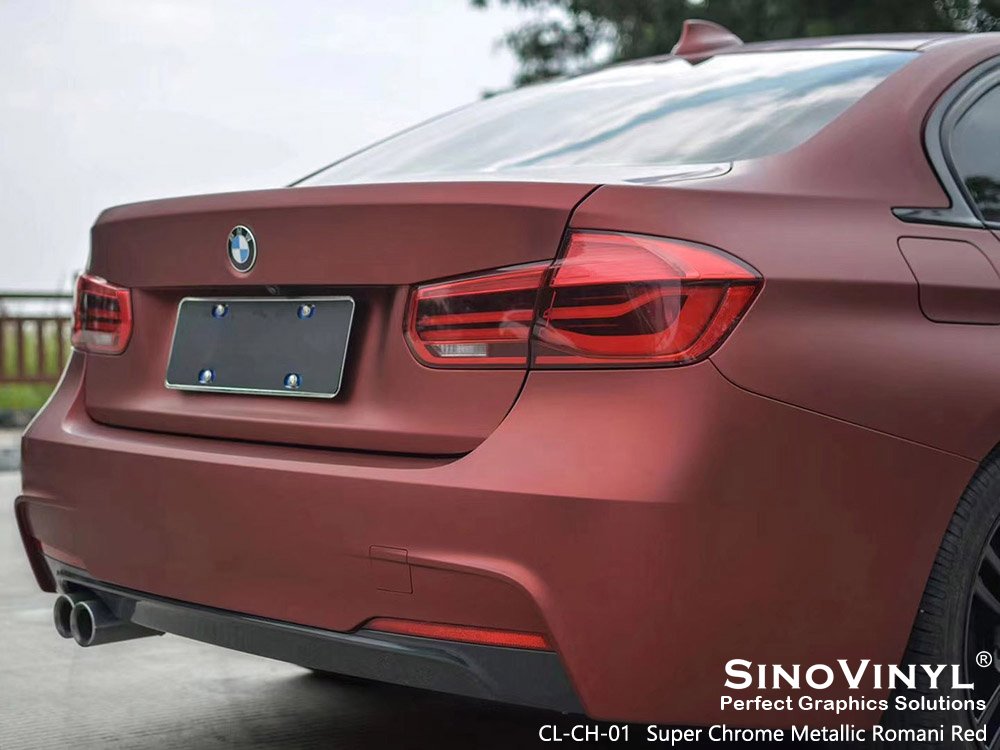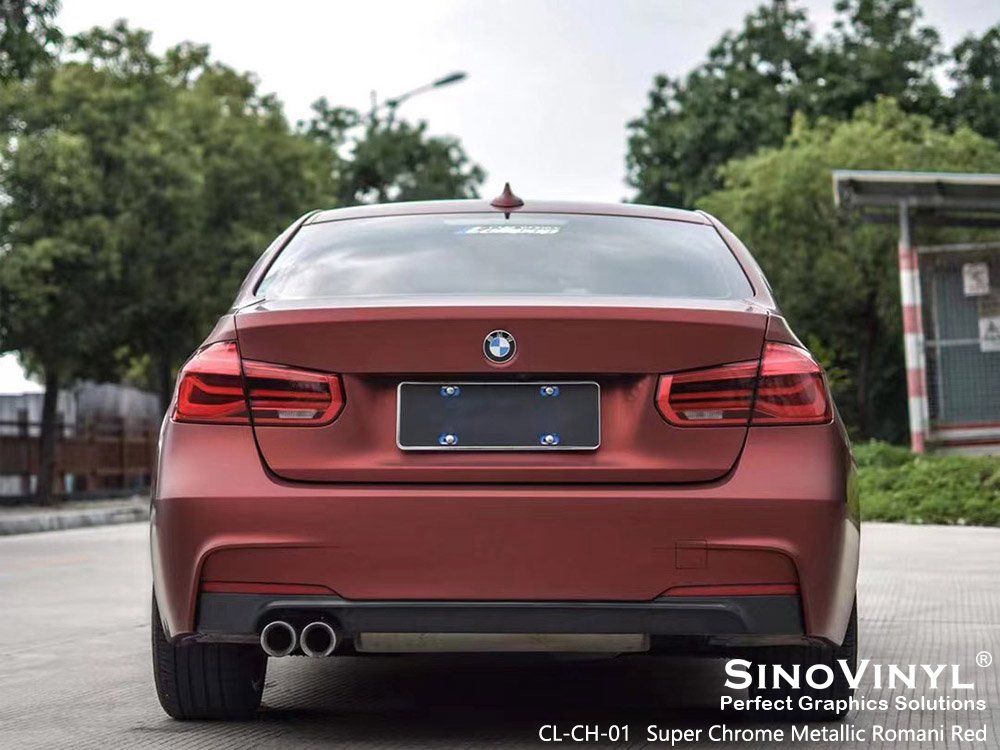 Final Words
In conclusion, the road to elegance for car owners is undoubtedly paved with the allure of stretchable vinyl wraps. These innovative and versatile materials have revolutionized car customization, providing a gateway to a world of possibilities. From their seamless application to the vast array of designs and colors available, stretchable vinyl wraps offer car enthusiasts the opportunity to transform their vehicles into unique reflections of personal style and taste. Beyond aesthetics, the protective qualities of vinyl wraps ensure that a car's paint remains preserved and unblemished, enhancing both its appearance and resale value. Embracing the charm of stretchable vinyl wraps allows car owners to stand out in a crowd, turning heads and making a statement with their elegant and impeccably designed rides. So, whether you seek a subtle sophistication or a bold expression, join the ranks of those who have fallen in love with the beauty and allure of stretchable vinyl wraps—the ultimate choice for unlocking the road to automotive elegance.