Stand Out on the Road with the SD007 Ghost Claw Track Painting PVC Vinyl Roll: A Durable and Unique Vinyl Wrap Option for Your Car
Customizing the look of your car is a great way to make it stand out on the road. One popular way to achieve this is by using vinyl wraps. And when it comes to vinyl wraps, the SD007 Ghost Claw Track Painting PVC Vinyl Roll is a great option for those looking for something unique and durable.
The SD007 Ghost Claw Track Painting PVC Vinyl wrap is unique due to its super stretchable and restorable properties, allowing it to conform to any car shape and be restored to its original state. It has a premium+ performance level and is made using calendered film technology, making it durable and long-lasting.
This SD007 vinyl wrap comes with a release paper that has a weight of 160g/m² and adhesive thickness of 30μm, ensuring that it won't damage car paint and keeps it looking new. It is also air bubble-free, allowing for easy application to the car without any bubbles forming.
With a durability of 1-3 years, this vinyl wrap has good conformity and will not crack, making it perfect for wrapping the full car body. It is also UV resistant, ensuring that the color will not fade over time.
The vinyl wrap can be stored for up to 3 years if kept in the right conditions. The package comes in a full roll width of 1.52m, length 20m, and a weight of 16KG. It should be stored in +10°С to +25°С, relative humidity 50%, away from direct sunlight, and in a clean and dry place.
If the vinyl wrap gets wrinkled during construction, it can be restored by heating it up with a heat gun. This feature makes it recoverable and more convenient to use.
Overall, if you are looking for a vinyl wrap that is unique, durable, and long-lasting, the SD007 Ghost Claw Track Painting PVC Vinyl Roll is an excellent choice. Its super stretchable and restorable properties make it easy to apply and achieve the perfect look for your car without damaging the paint. Additionally, its UV resistance and durability ensure that it will look great for years to come.
Here is our website:https://sinocarsticker.com/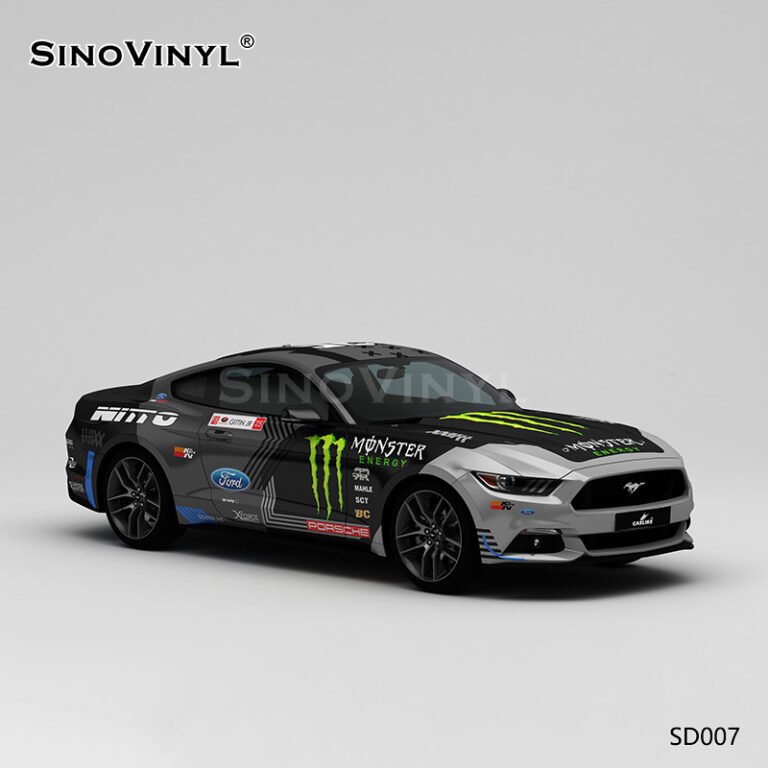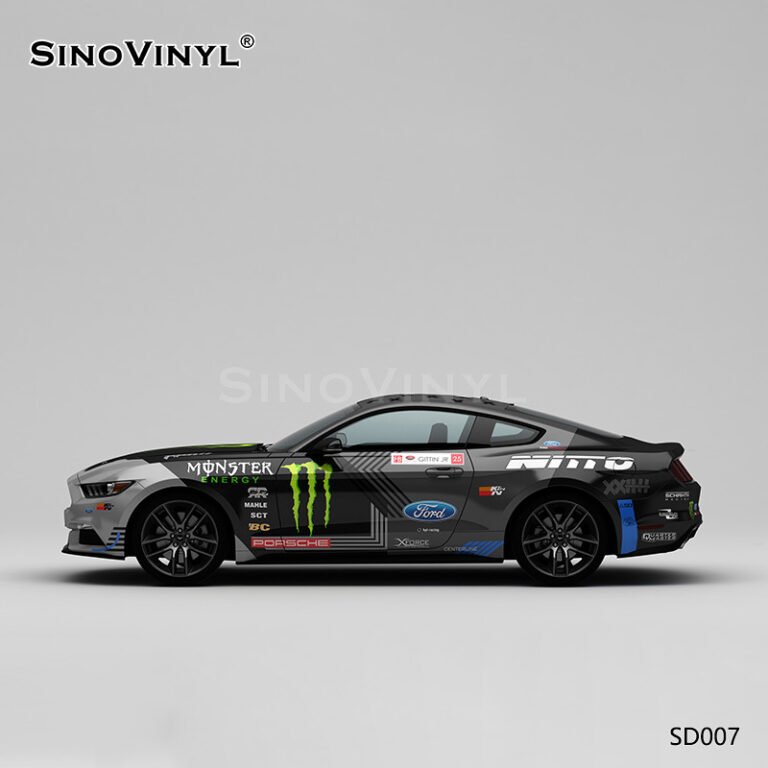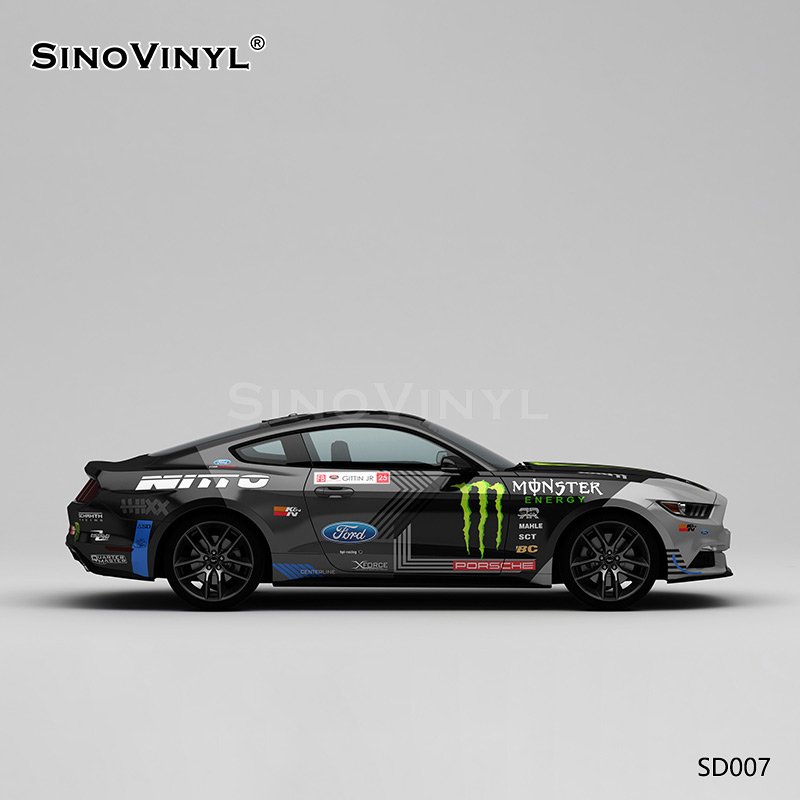 Here is the different product,striking the pictures or titles can have the details !!!