Car Wrapping Made Easy with CL-DZ006: The Ultimate Vinyl Wrap Solution
Car wrapping has become increasingly popular in recent years, with car owners looking to customize the appearance of their vehicles without committing to a permanent change. At Sino Group, we understand the importance of providing car enthusiasts with high-quality vinyl wrap solutions that are both durable and affordable. Our CL-DZ006 car wrap vinyl is the perfect solution for anyone looking to enhance the look of their vehicle while protecting its original paint job.
Super Stretch and Incredible Restorability: The Key Features of CL-DZ006
Our CL-DZ006 car wrap vinyl boasts superior stretchability, making it easy to apply to even the most complex curves and contours of your vehicle. With its incredible restorability, the vinyl can be repositioned and adjusted during installation without leaving any unsightly residue or damaging the paintwork. This feature ensures a smooth, bubble-free finish every time.
Premium+ Quality Film Produce Technology
We use the latest calendered film production technology to produce our CL-DZ006 vinyl wrap. This ensures that the vinyl is of premium+ quality, with a consistent thickness of 160micron or 6.4mil (including glue). The adhesive thickness of 30μm ensures maximum adhesion to the vehicle's surface, ensuring long-lasting durability.
Durability and Temperature Resistance: CL-DZ006 is Built to Last
Our CL-DZ006 vinyl wrap is designed to withstand extreme temperatures, ranging from -50°C to +130°C, making it suitable for use in a wide range of climates. The vinyl's durability ensures that it can protect your vehicle's original paintwork for up to 3 years, making it a cost-effective alternative to a traditional paint job.
Customization Made Easy with CL-DZ006
Our CL-DZ006 vinyl wrap is specially customized according to your car model, ensuring a perfect fit every time. We understand the importance of getting the right fit for your vehicle, which is why we ask you to tell us your car model after making your order. This ensures that you receive the correct size and shape of vinyl wrap for your vehicle, making installation a breeze.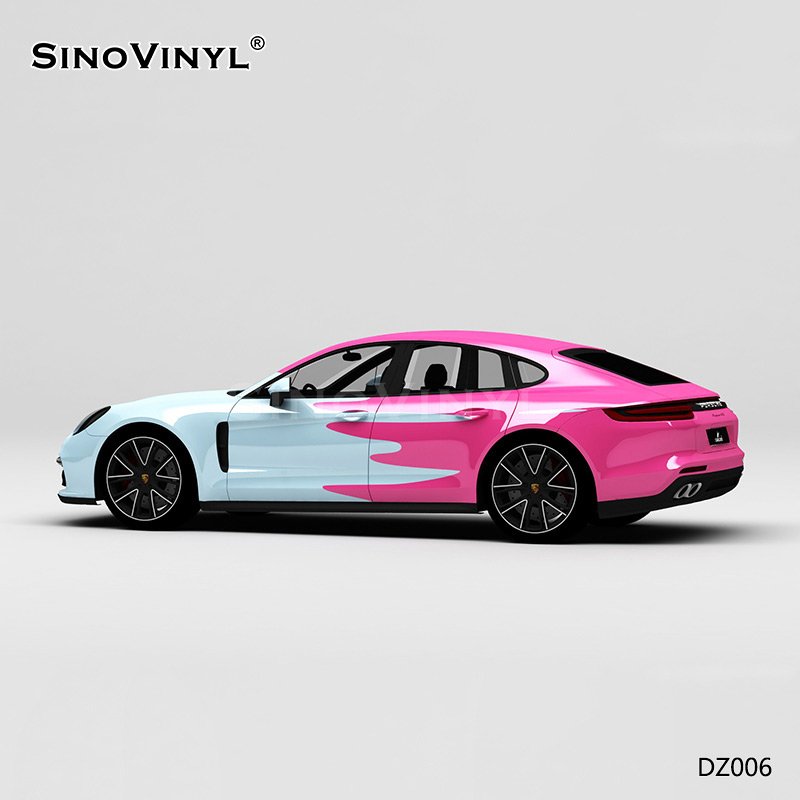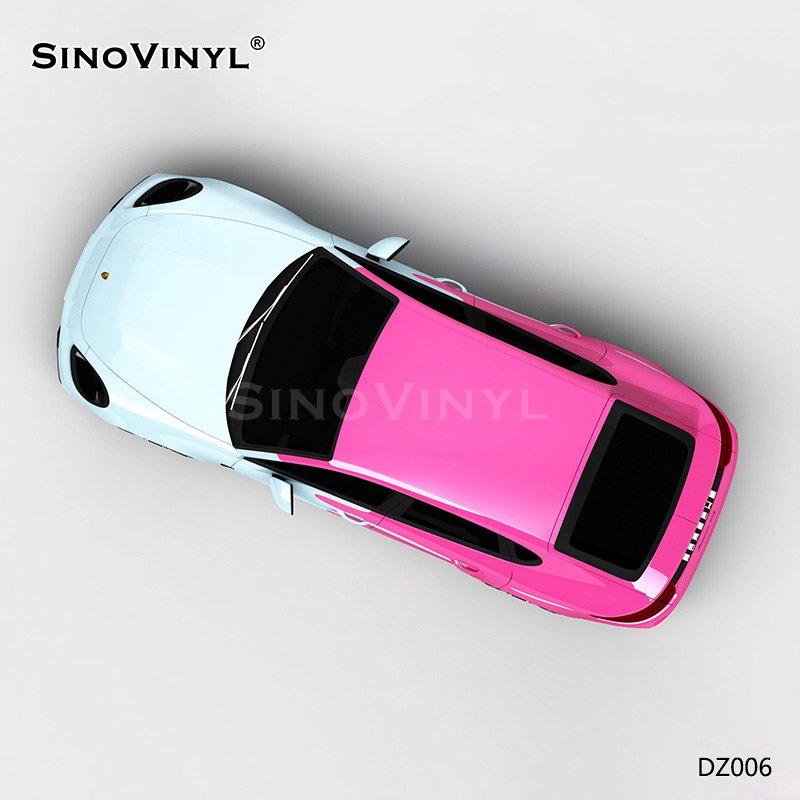 Package and Storage
Our CL-DZ006 vinyl wrap comes in a full roll with a width of 1.52m and a length of 20m, weighing 16KG. It is packaged in a 1.55×0.18×0.18m box for easy transportation and storage. We recommend storing the vinyl in its original packaging in a clean, dry, and cool place away from direct sunlight to ensure its longevity.
In conclusion, if you're looking for a high-quality vinyl wrap solution that is easy to install, durable, and affordable, look no further than Sino Group's CL-DZ006 car wrap vinyl. With its superior stretchability, incredible restorability, and premium+ quality, it is the ultimate choice for car enthusiasts who want to customize their vehicles.