Benefits of Using PET Car Wrap Vinyl for Car Aesthetics
Using PET car wrap vinyl for car aesthetics offers several benefits, making it a popular choice among car owners looking to enhance the appearance of their vehicles. Here are some of the key advantages:
1. Stylish and Eye-Catching
PET car wrap vinyl comes in a wide range of colors, finishes, and patterns, allowing car owners to achieve a unique and eye-catching look for their vehicles. It can transform a plain car into a head-turning masterpiece.
2. Cost-Effective
Compared to a traditional paint job, using PET car wrap vinyl is often more cost-effective. It provides a way to change the car's appearance without the high costs associated with a full paint job.
3. Non-Permanent Solution
Unlike repainting a car, applying PET car wrap vinyl is non-permanent. If you ever want to revert to the original color or try a different design, you can easily remove the vinyl without damaging the car's paint.
4. Paint Protection
PET car wrap vinyl acts as a protective layer for the vehicle's original paint, shielding it from minor scratches, stone chips, and UV rays. This helps maintain the car's resale value and keeps it looking newer for longer.
5. Quick Installation
Professional installation of PET car wrap vinyl is relatively quick compared to a full paint job. This means less downtime for your car and less inconvenience for you.
6. Versatility
PET car wrap vinyl can be applied to various parts of the car, not just the exterior. It can be used to wrap the interior trim, accents, or even the roof, allowing for creative customization possibilities.
7. Easy Maintenance
Keeping a PET car wrap vinyl looking great is simple. Regular washing with mild soap and water is usually sufficient to keep it clean and in top condition.
8. Promotional and Advertising Opportunities
For businesses or brands, using PET car wrap vinyl on company vehicles can turn them into mobile advertisements, reaching a wide audience while on the road.
9. Residue-Free Removal
When the time comes to remove the PET car wrap vinyl, it leaves little to no adhesive residue, making the process clean and straightforward.
10. Eco-Friendly Option
PET car wrap vinyl is generally considered more environmentally friendly than traditional paints, as it produces fewer harmful emissions during the manufacturing process and reduces the need for toxic paint solvents.
Overall, PET car wrap vinyl provides car owners with a versatile and visually appealing way to customize their vehicles, protect the original paint, and stand out on the road without breaking the bank.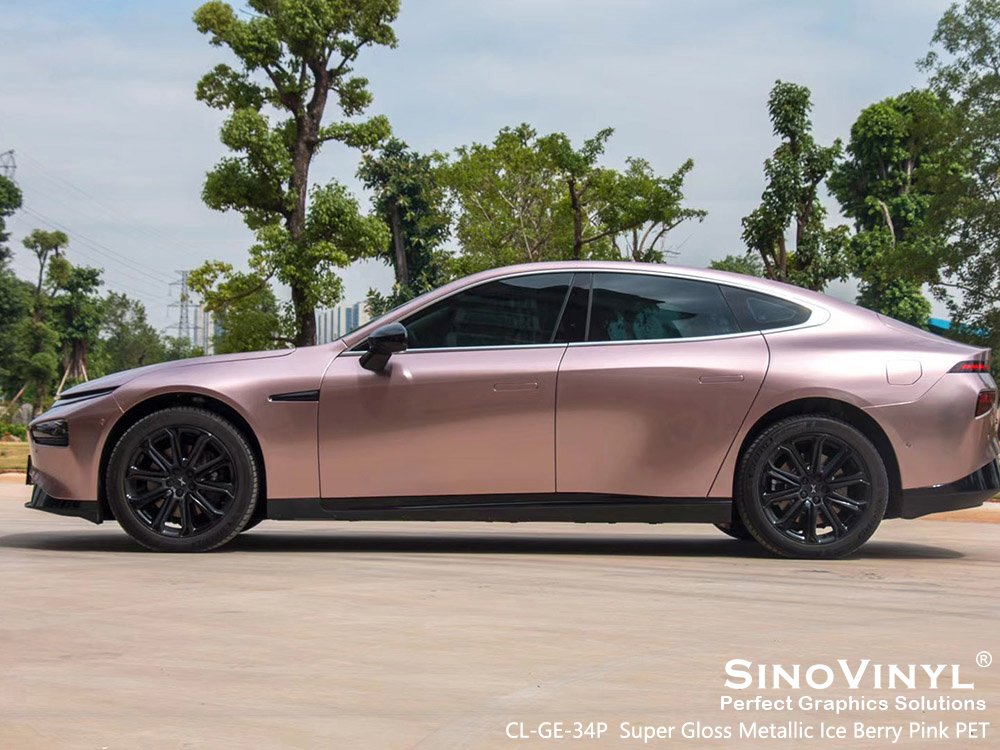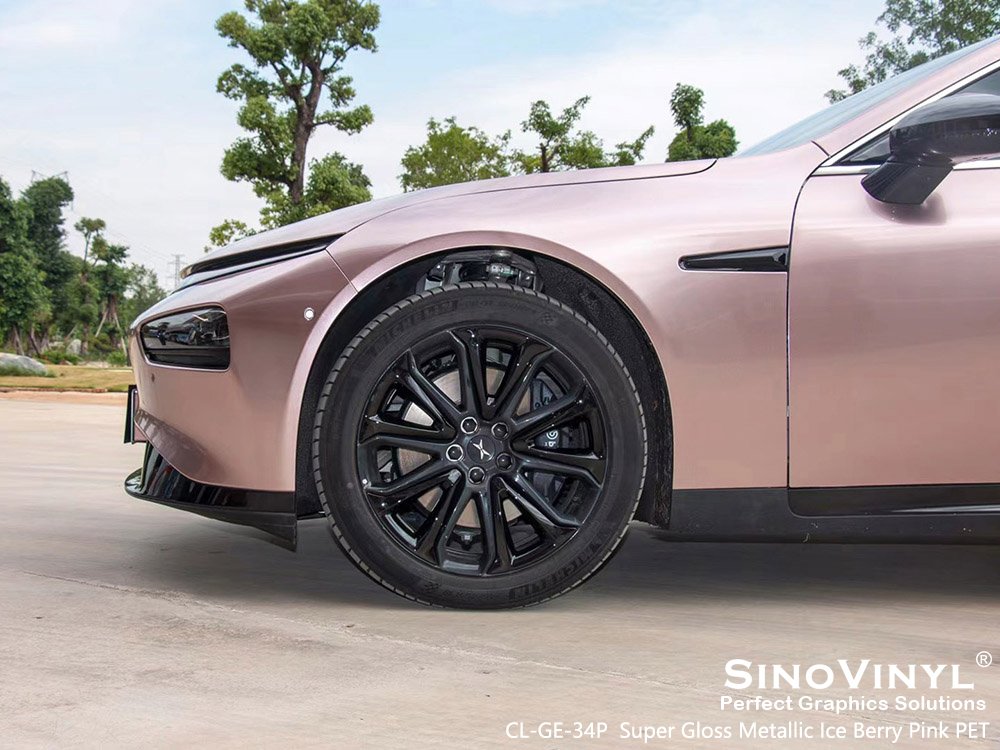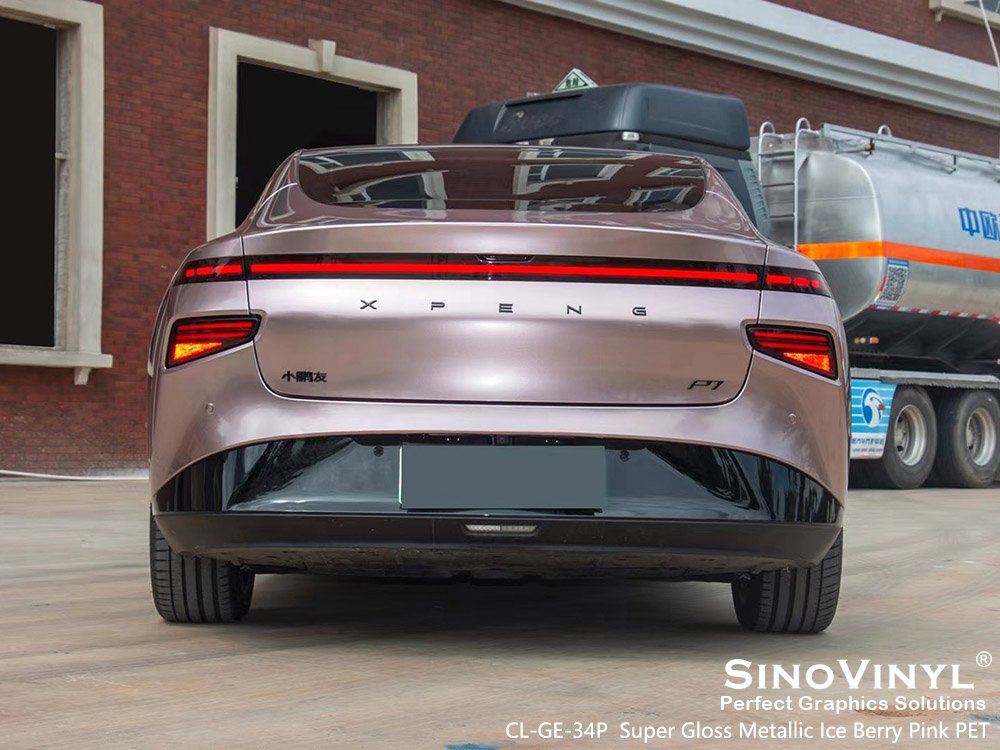 Top Trending Designs and Patterns in PET Car Wrap Vinyl
1. Carbon Fiber: This design mimics the look of real carbon fiber, adding a sporty and high-tech appearance to the vehicle.
2. Matte Black: A classic and timeless choice, matte black gives cars a sleek and sophisticated look.
3. Metallic Finishes: Metallic colors, such as silver, gold, or copper, add a lustrous shine and a touch of luxury to the vehicle.
4. Color Shift: Also known as "chameleon" wraps, these designs change color depending on the angle and lighting, creating a mesmerizing effect.
5. Camouflage: Camo wraps were gaining popularity for their rugged and adventurous appeal.
6. Brushed Metal: This design mimics the look of brushed metal, adding an industrial and modern aesthetic to the car.
7. Geometric Patterns: Clean lines and geometric shapes can create a modern and eye-catching design on the vehicle's surface.
8. Racing Stripes: Classic racing stripes in bold colors can enhance the sporty appearance of the car.
9. Wood Grain: Wood grain wraps give cars a luxurious and elegant feel, reminiscent of high-end interior finishes.
10. Floral and Nature-inspired Prints: Some car owners opted for floral or nature-inspired patterns for a unique and artistic touch.
11. Abstract Art: Bold and colorful abstract designs could add a touch of creativity and personal expression to the vehicle.
12. Digital Prints: Custom graphics and artwork, such as pixel art or digital illustrations, allowed car owners to showcase their individuality.
13. Retro and Vintage: Designs inspired by retro and vintage aesthetics were gaining popularity among car enthusiasts.
14. Tribal Patterns: Tribal-inspired patterns added a distinctive and tribal-inspired look to the vehicle.
15. 3D Effects: These wraps create the illusion of depth and dimension on the car's surface, giving it a captivating appearance.
Remember that trends in car wrap designs may vary over time and can be influenced by regional preferences and individual tastes. It's essential to stay updated with the latest trends and work with a professional car wrap installer who can help you achieve the desired look for your vehicle.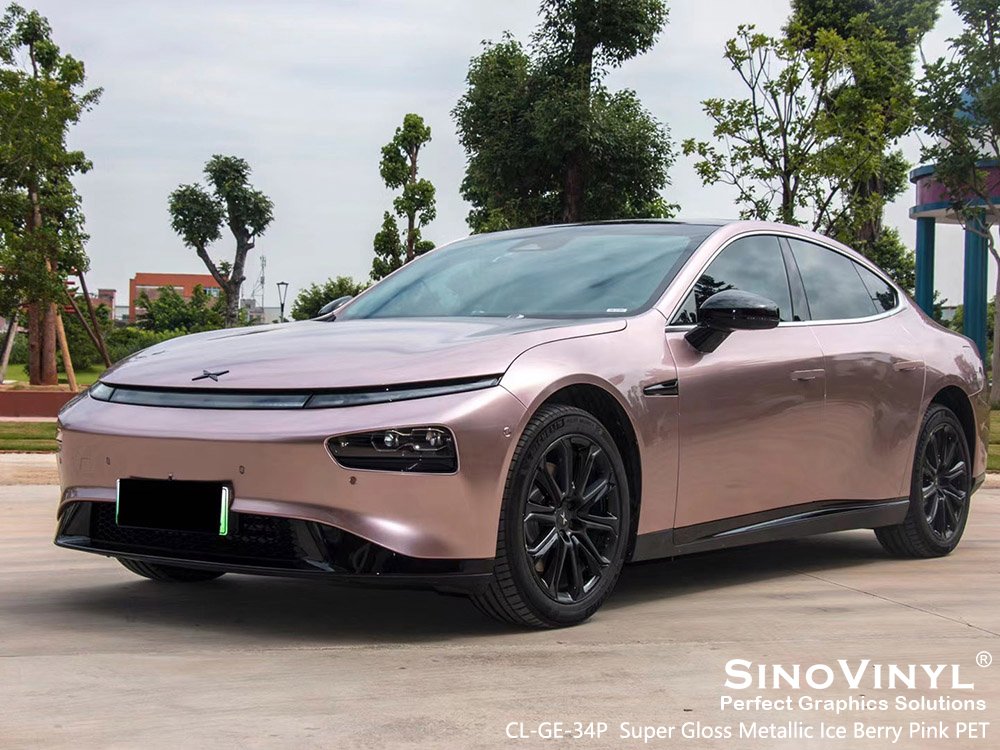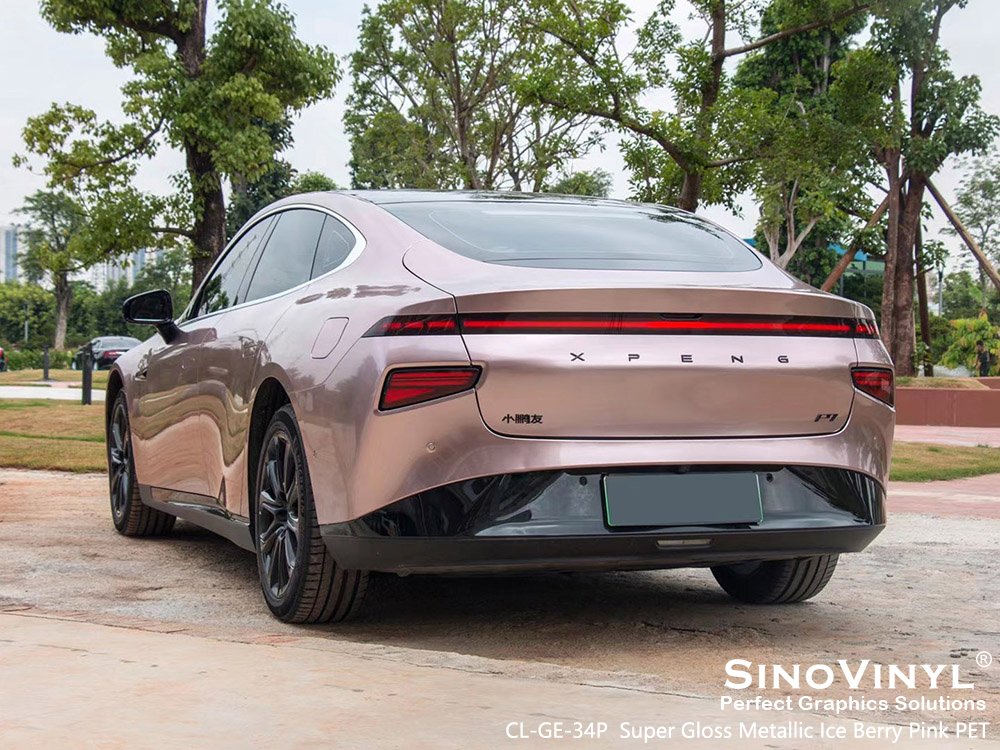 PET Car Wrap Vinyl: Environmental Benefits and Sustainability Impact
PET (Polyethylene terephthalate) car wrap vinyl offers several environmental benefits and has a positive sustainability impact, making it an eco-friendly choice for car owners. Here are some of the key environmental benefits and sustainability impacts of PET car wrap vinyl:
1. Reduced Waste
PET car wrap vinyl allows car owners to change the appearance of their vehicles without the need for a full paint job. This reduces the generation of waste associated with repainting or replacing vehicle panels.
2. Extended Lifespan
By protecting the original paintwork from UV rays, scratches, and other damage, PET car wrap vinyl helps extend the lifespan of the vehicle's exterior. This can delay the need for repainting or refinishing, further reducing waste.
3. Recyclability
PET car wrap vinyl is often recyclable, which means that when it reaches the end of its life cycle, it can be collected and processed for reuse in other products, reducing its environmental impact.
4. Energy Efficiency
Compared to repainting a car, applying PET car wrap vinyl requires less energy-intensive processes. Traditional car painting involves significant energy consumption and emissions from paint curing processes, whereas vinyl wrapping requires less energy and resources.
5. Chemical Reduction
Vehicle repainting typically involves the use of paints and solvents that may release harmful volatile organic compounds (VOCs) into the environment. PET car wrap vinyl eliminates the need for such chemicals, reducing air pollution and potential health risks for workers and the environment.
6. Water Conservation
Traditional car painting processes often require water for cleaning and preparation. By choosing PET car wrap vinyl, car owners can help conserve water resources as the application process does not rely on water-based techniques.
7. Preserving the Original Paint
PET car wrap vinyl acts as a protective barrier, preserving the original paint of the car. This reduces the demand for paint production and the associated environmental impacts, such as mining raw materials and energy-intensive manufacturing.
8. Less Carbon Footprint
The production of car wrap vinyl generally results in a lower carbon footprint compared to traditional vehicle painting methods, which involve multiple steps and energy-intensive processes.
9. No Hazardous Waste
Traditional automotive painting can generate hazardous waste materials, such as leftover paint and solvents. By choosing PET car wrap vinyl, car owners can avoid the generation of such hazardous waste, promoting safer and cleaner working environments.
10. Promotes Circular Economy
The recyclability of PET car wrap vinyl supports the concept of a circular economy, where products and materials are designed for reuse and recycling, reducing the overall demand for new raw materials.
Overall, PET car wrap vinyl offers an eco-friendly alternative to traditional vehicle painting methods, reducing waste, conserving resources, and minimizing the environmental impact of vehicle customization. It is a sustainable choice for car owners who want to enhance their ride's aesthetics while being mindful of the planet's well-being.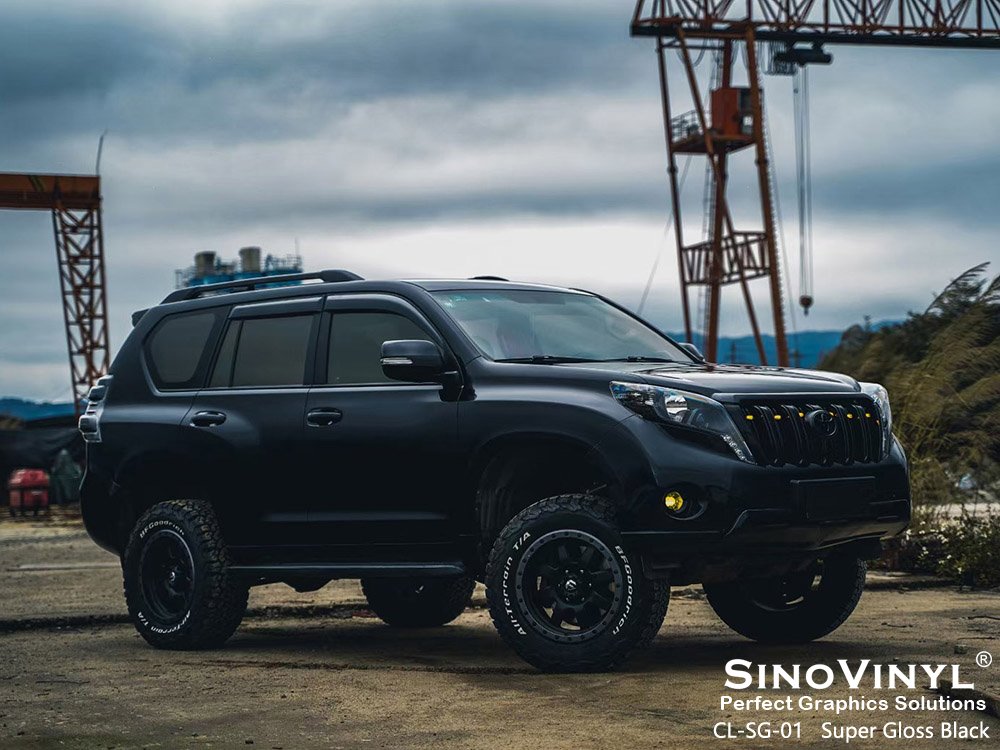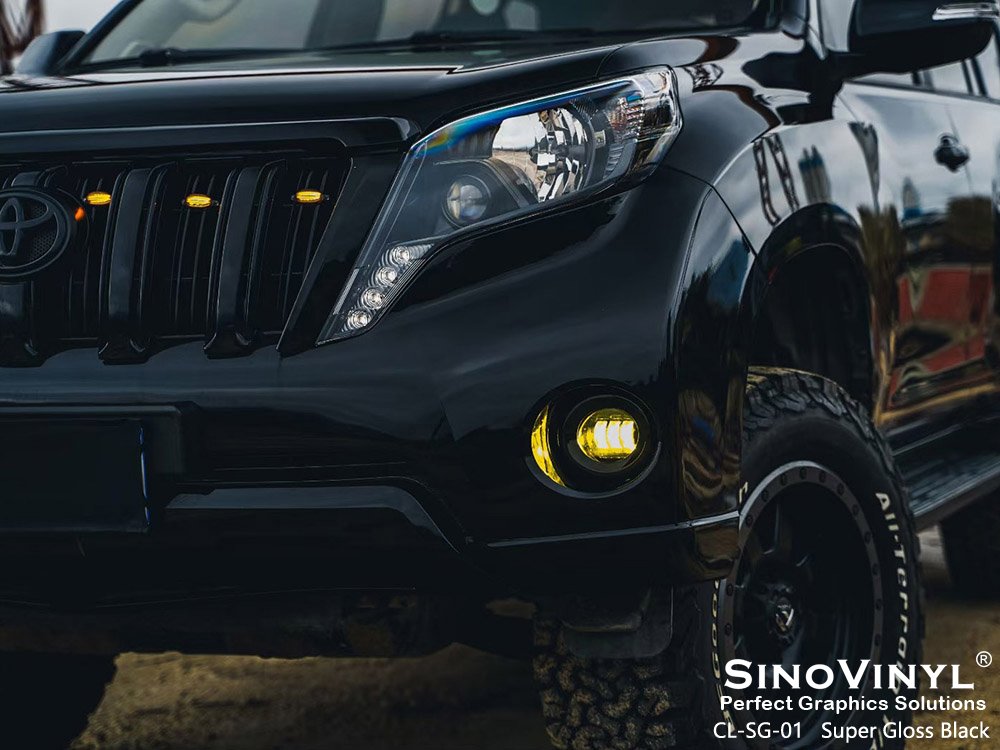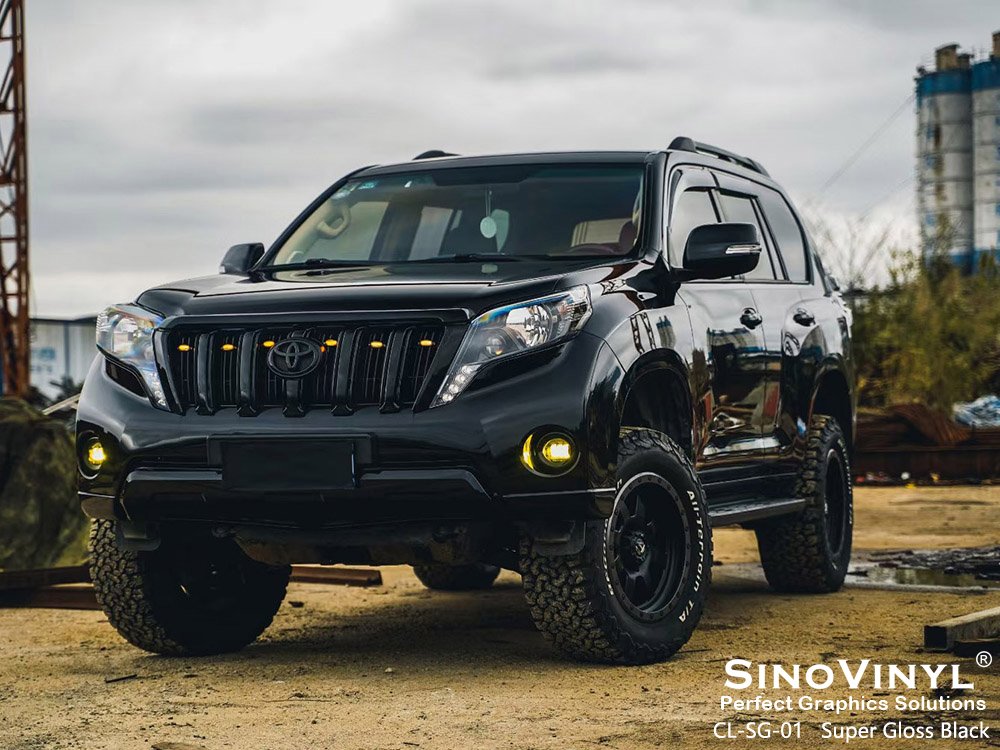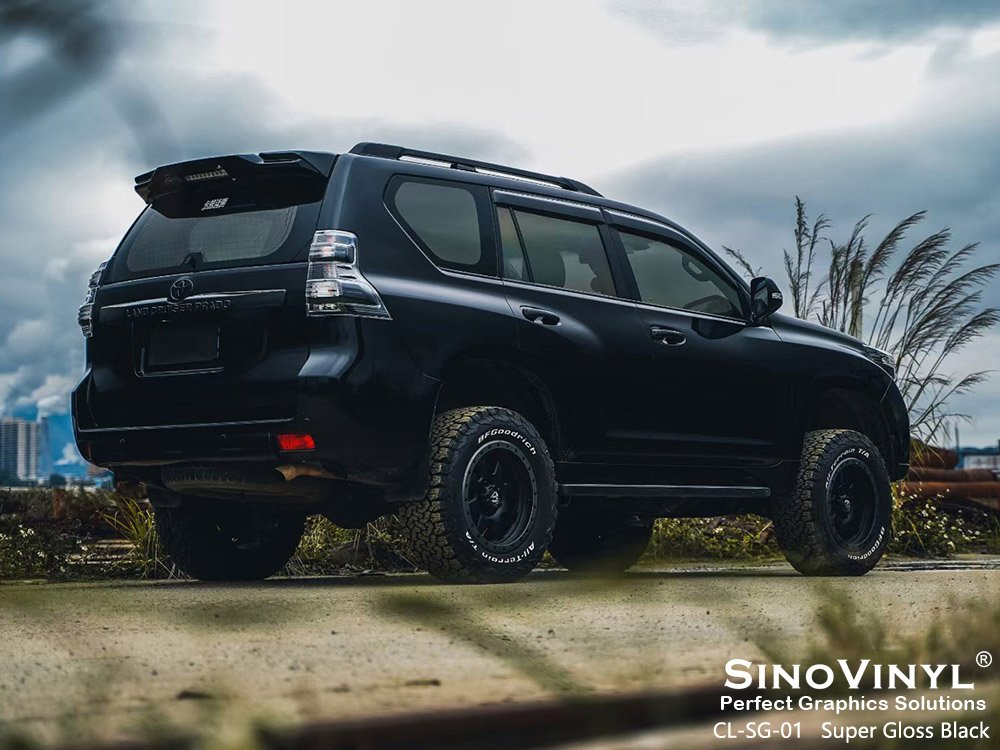 Common Mistakes to Avoid When Working with PET Car Wrap Vinyl
Working with PET car wrap vinyl requires careful attention and precision to achieve the best results. To ensure a successful installation and avoid potential issues, here are some common mistakes to avoid:
1. Skipping Surface Preparation
Failing to clean and prepare the car's surface properly can lead to poor adhesion and a shorter lifespan for the vinyl wrap.
2. Stretching the Vinyl Too Much
Overstretching the vinyl during installation can cause it to thin out, leading to premature wear and tear.
3. Neglecting Air Bubbles
Not properly smoothing out air bubbles during the application process can result in unsightly imperfections on the surface of the vinyl wrap.
4. Using the Wrong Tools
Using incorrect or low-quality tools for the installation can damage the vinyl or make the process much more challenging.
5. Ignoring Temperature and Weather Conditions
Extreme temperatures, such as installing in very cold weather, can affect the adhesiveness of the vinyl. Avoid installing on a windy day, as dust and debris can get trapped under the vinyl.
6. Rushing the Installation
Taking your time during the installation process is crucial. Rushing can lead to misalignment, bubbles, and a subpar final result.
7. Not Wrapping Around Edges Properly
Improperly wrapping the vinyl around edges can lead to peeling and lifting over time.
8. Using Harsh Chemicals for Cleaning
Using abrasive or harsh cleaning agents can damage the vinyl and affect its longevity.
9. Overlooking Trim and Molding
Neglecting to remove or properly wrap around trim and molding can create an unprofessional finish.
10. Ignoring Warranty and Care Instructions
Not following the manufacturer's guidelines for maintenance and care can void the warranty and lead to premature failure of the vinyl wrap.
11. Forgetting to Relief Cut
Relief cuts are essential to allow the vinyl to lay flat around curves and contours, preventing creases and tears.
12. Improperly Aligning Designs
If your vinyl has a pattern or specific design, not aligning it correctly can result in a messy and unattractive appearance.
13. Applying Too Much Heat
While heat is used to conform the vinyl, excessive heat can cause damage and even burn holes in the material.
14. Applying Too Much Pressure
Pressing too hard on the vinyl can cause scratches or dents on the vehicle's surface.
15. Neglecting to Test Fit
Always perform a test fit of the vinyl before the actual installation to ensure it fits properly and to plan out the application process.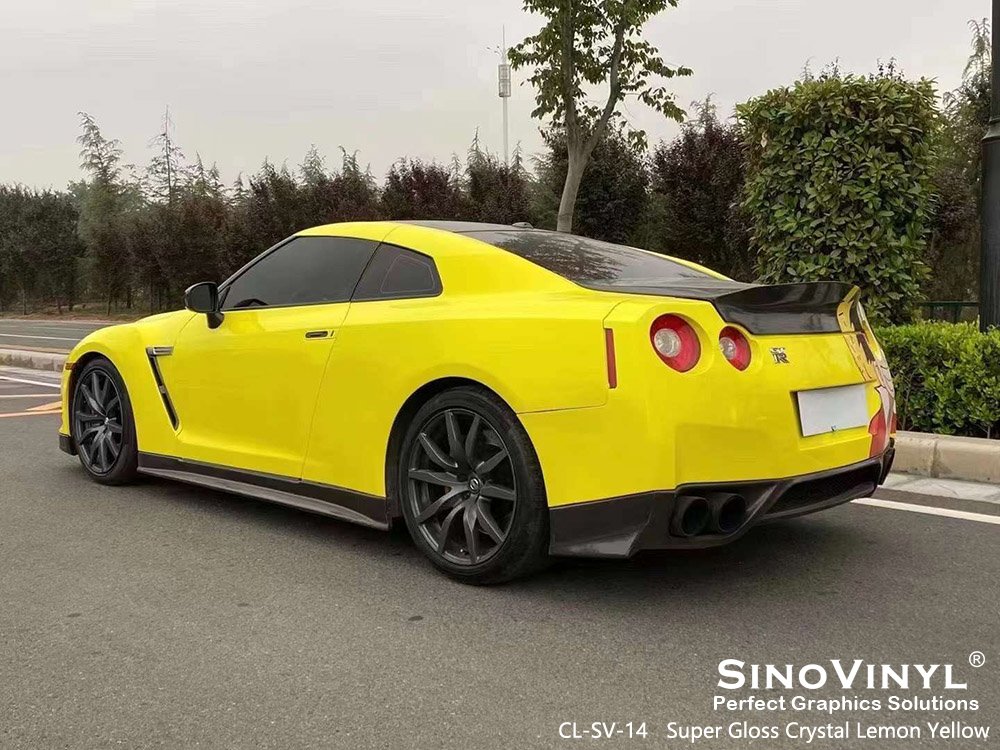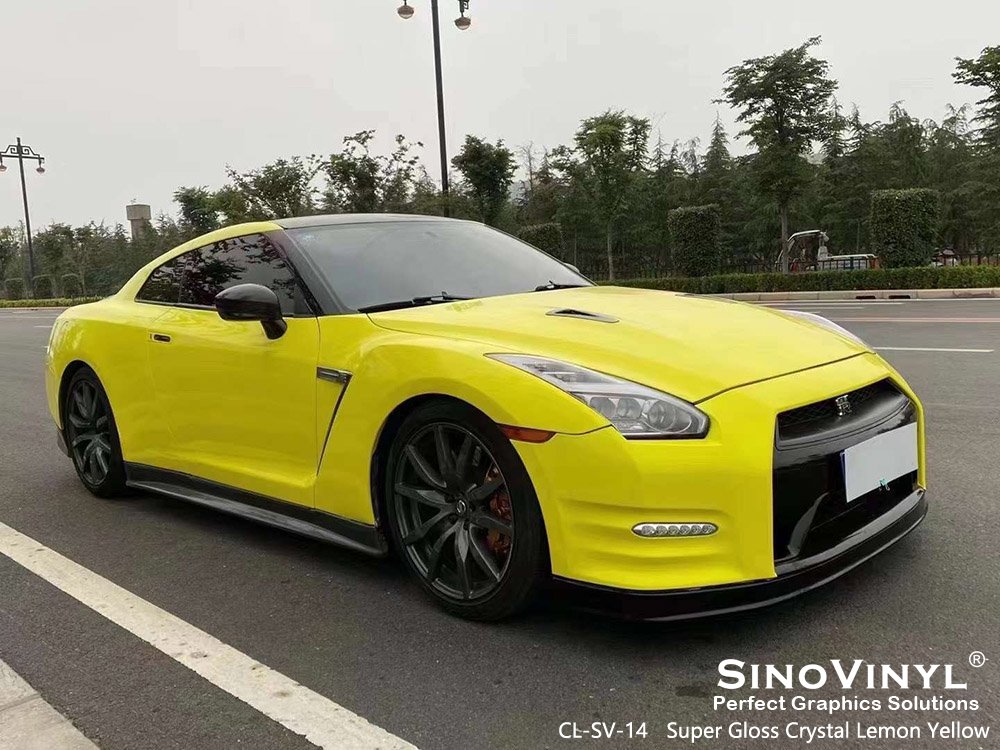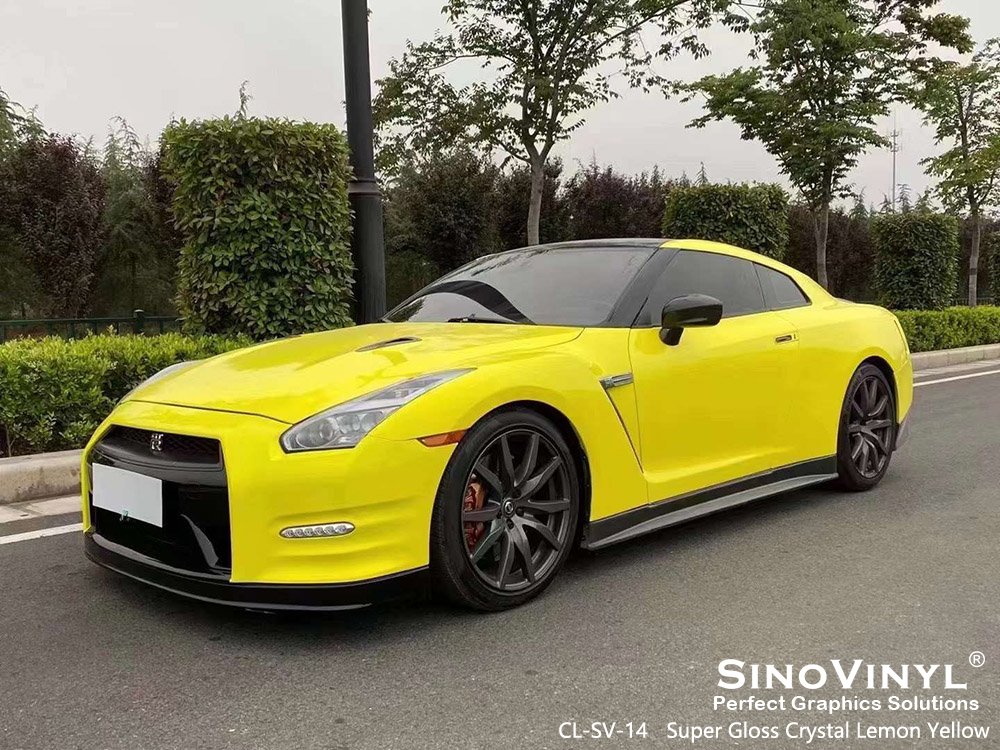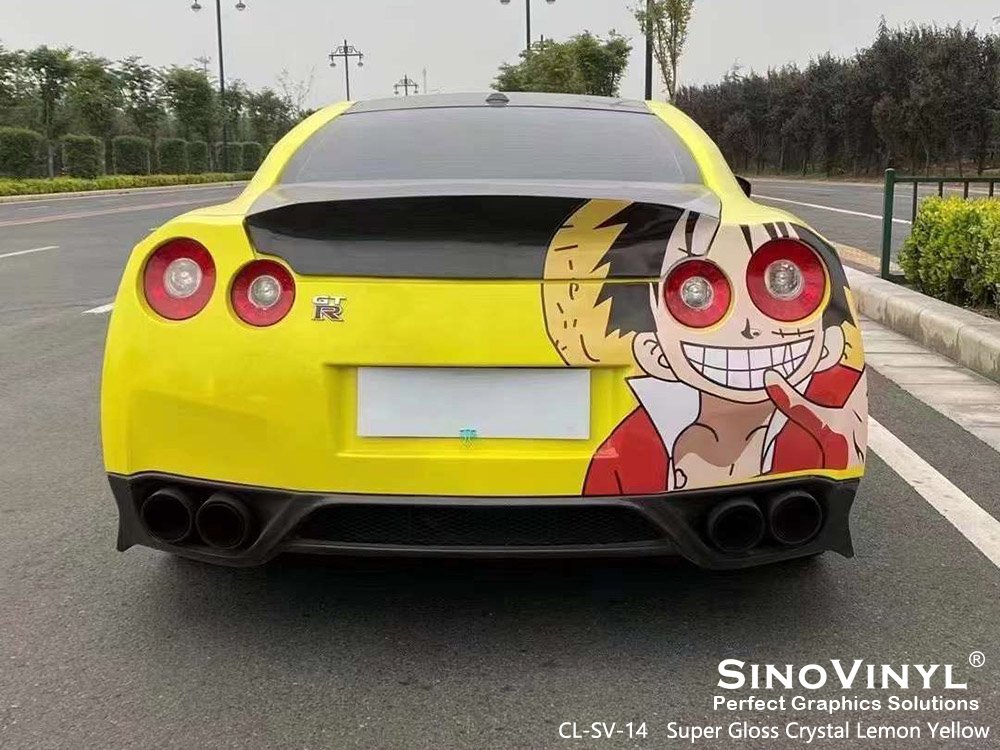 Final Words
In conclusion, PET car wrap vinyl presents a game-changing solution for car owners seeking to elevate their ride's aesthetics. With a wide array of designs, colors, and finishes available, it allows you to unleash your creativity and transform your vehicle into a personalized masterpiece. By avoiding common installation mistakes and following proper maintenance, you can ensure the longevity and allure of your vinyl wrap. Elevate your driving experience and take pride in a vehicle that reflects your unique personality and style with the unmatched allure of PET car wrap vinyl. Happy wrapping and happy driving!