Advantages of Matte Chrome Car Wraps Over Traditional Paint Jobs
Matte chrome car wraps offer several advantages over traditional paint jobs, making them a popular choice among car owners. Here are some of the key advantages:
1. Cost-Effectiveness
Matte chrome car wraps are generally more cost-effective than traditional paint jobs. Custom painting a car can be expensive due to the labor-intensive process, specialized equipment, and high-quality paint required. In contrast, matte chrome vinyl wraps are more affordable, allowing car owners to achieve a unique look without breaking the bank.
2. Wide Range of Colors and Finishes
Matte chrome car wraps come in a vast array of colors and finishes, giving car owners a wide range of customization options. Whether you prefer bold and vibrant shades or subtle and understated hues, there's a matte chrome vinyl wrap to suit your style.
3. Easy Maintenance
Matte chrome wraps are relatively low maintenance compared to traditional paint jobs. They are resistant to fading and can withstand minor scratches and scuffs, keeping your car looking fresh for an extended period. Cleaning the vinyl wrap is also straightforward and requires only gentle washing with soap and water.
4. Temporary Option
Unlike traditional paint jobs, matte chrome car wraps offer a temporary solution for changing the appearance of your car. If you decide to revert to the original color or try a different wrap, you can easily remove the vinyl without damaging the underlying paint.
5. Protection for the Original Paint
Matte chrome car wraps provide an additional layer of protection for your car's original paintwork. The vinyl wrap acts as a barrier against small debris, UV rays, and other environmental elements, preserving the factory paint and helping to maintain the car's resale value.
6. Faster Installation
Applying a matte chrome vinyl wrap is typically faster than repainting a car. Skilled professionals can efficiently install the wrap in a matter of hours, reducing the downtime for your vehicle and allowing you to enjoy your customized ride sooner.
7. Reversibility
As mentioned earlier, matte chrome car wraps are reversible. If you decide to change the color or return to the original paint job, the wrap can be removed without causing any damage to the car's surface.
8. Unique and Eye-Catching Appearance
Matte chrome wraps offer a distinctive and eye-catching appearance that sets your car apart from the standard factory finishes. The smooth, non-reflective surface of the matte chrome gives vehicles a modern and premium look.
Overall, matte chrome car wraps offer numerous advantages, making them an attractive option for car owners who want to personalize their vehicles while enjoying the benefits of affordability, durability, and easy maintenance.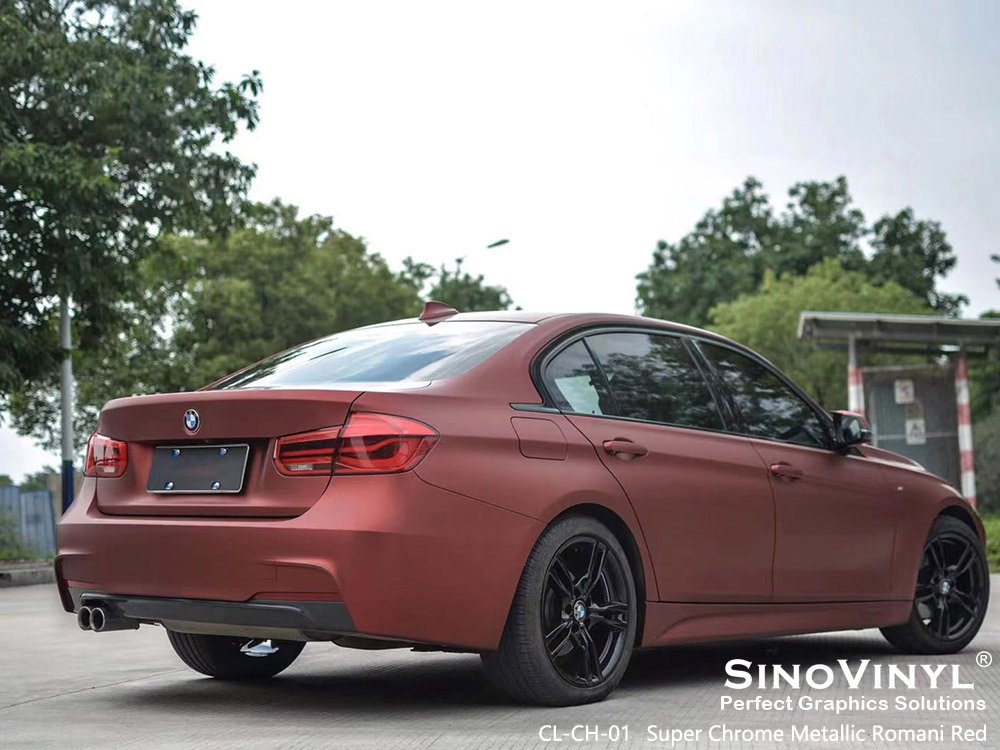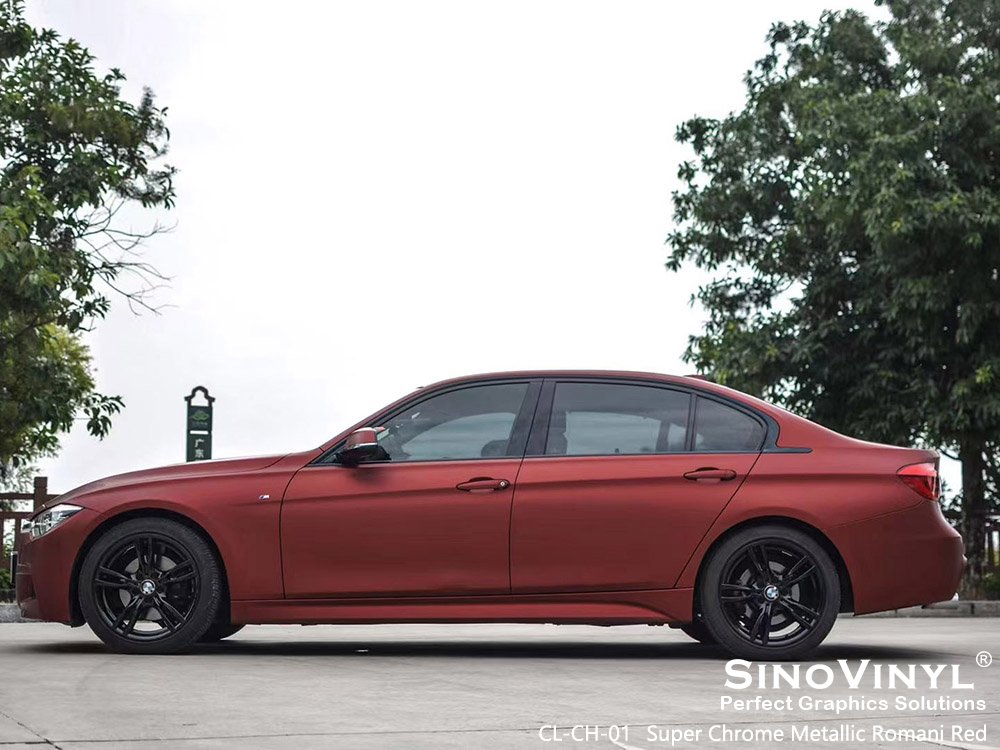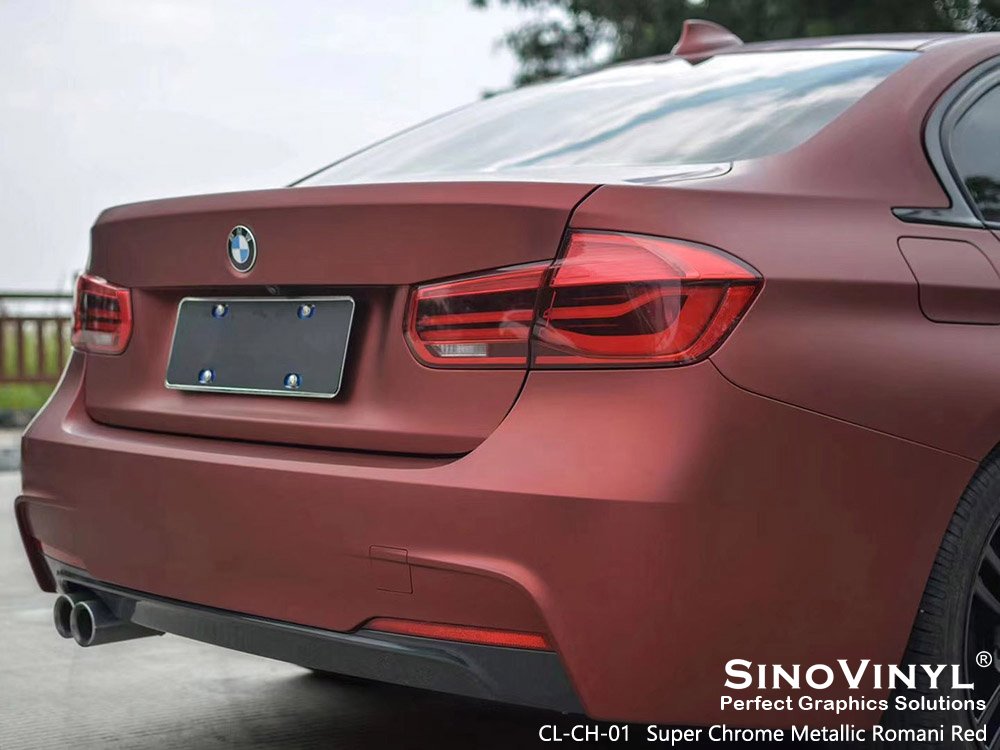 Step-by-Step Guide to Installing Matte Chrome Car Wraps
Installing matte chrome car wraps requires precision and attention to detail to achieve a seamless and professional finish. It's important to note that car wrapping can be a complex process, and if you're not confident in your skills, it's best to seek professional help. However, if you want to give it a try, here's a general step-by-step guide to installing matte chrome car wraps:
Tools and Materials Needed
1. Matte chrome car wrap vinyl
2. Isopropyl alcohol or car wrap cleaner
3. Squeegee or application tool
4. Heat gun or heat gun torch
5. Utility knife with fresh blades
6. Microfiber towels
7. Plastic wrap or covering to protect the car's paint (optional)
8. A clean, dust-free workspace (preferably indoors)
Step-by-Step Installation Guide
1. Clean the Car Surface
Thoroughly clean the surface of your car to remove any dirt, dust, or residue that might affect adhesion. Use isopropyl alcohol or a car wrap cleaner to ensure the surface is clean and dry before proceeding.
2. Prepare the Vinyl
Unroll the matte chrome car wrap vinyl and allow it to acclimate to the room temperature for about an hour. This will prevent the material from contracting or expanding during the installation process.
3. Measure and Cut the Vinyl
Measure the areas of your car you want to wrap and add a few extra inches to each side to allow for trimming and adjustments. Use a sharp utility knife to cut the vinyl carefully.
4. Apply the Vinyl
Start with one section of the car, such as the hood or roof, and slowly peel off the backing of the vinyl. Align the vinyl with the car's surface, ensuring it's straight and centered.
5. Use a Squeegee
As you apply the vinyl, use a squeegee or application tool to smooth out any air bubbles and ensure proper adhesion to the car's surface. Work from the center outward to push out air bubbles and wrinkles.
6. Heat and Stretch
For curved or contoured areas, you may need to use a heat gun to gently warm the vinyl, making it more pliable and allowing it to stretch and adhere to the shape of the car.
7. Trim Excess Vinyl
Once the vinyl is applied to a specific area, carefully trim the excess using a sharp utility knife. Be cautious not to cut into the car's paint.
8. Repeat the Process
Continue applying the matte chrome car wrap vinyl section by section until you've covered all the desired areas of your car.
9. Finishing Touches
After completing the installation, use the heat gun again to apply heat to the entire wrap. This helps the vinyl adhere better and provides a smoother finish.
10. Inspect and Adjust
Take a step back and inspect the wrap for any imperfections or areas that may need adjustment. Use the squeegee to smooth out any remaining air bubbles.
Remember that installing car wraps can be challenging, especially for beginners. Take your time, be patient, and practice on smaller surfaces before attempting a full car wrap. If you encounter significant difficulties or don't feel confident in your skills, consider seeking professional assistance to achieve the best results.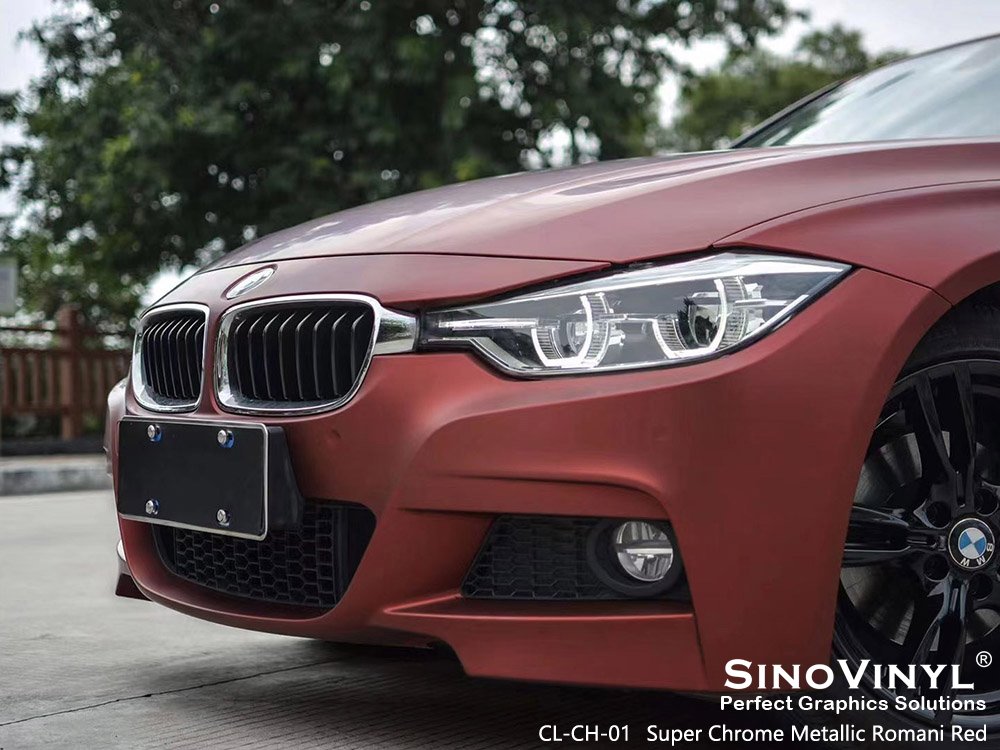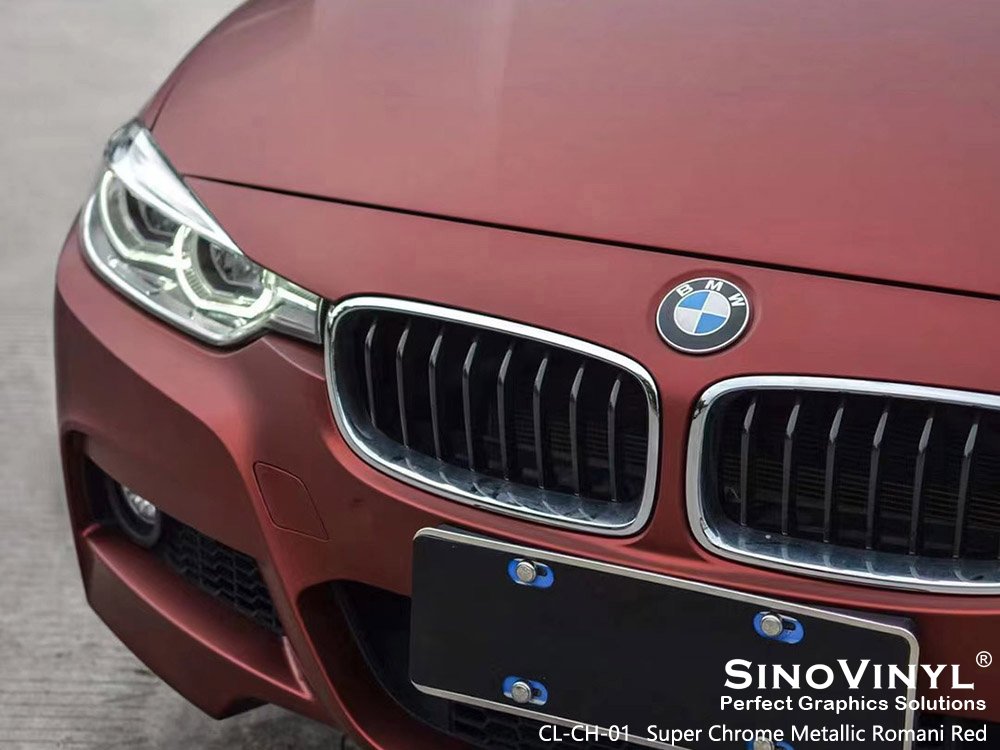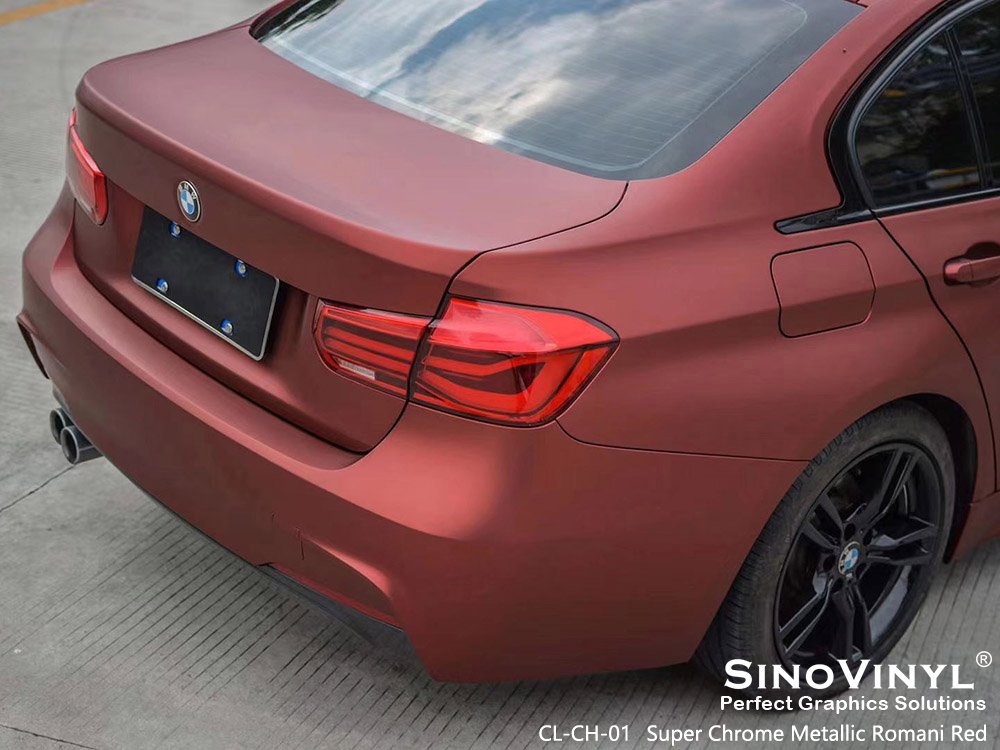 Top Tips for Maintaining and Caring for Your Matte Chrome Car Wrap
Maintaining and caring for your matte chrome car wrap is essential to keep it looking vibrant and in top condition. Here are some top tips to help you prolong the life of your car wrap and maintain its stunning appearance:
1. Gentle Hand Washing
Wash your car wrap by hand using a mild soap or car wash solution. Avoid using abrasive materials like brushes or sponges with a rough surface, as they can scratch the vinyl. Instead, opt for a microfiber cloth or a soft sponge to clean the surface gently.
2. Regular Cleaning Schedule
Develop a regular cleaning routine for your car wrap. Depending on your driving conditions and exposure to dirt, grime, and pollutants, aim to wash your car wrap at least once a week or more frequently if needed.
3. Avoid Automatic Car Washes
Avoid automatic car washes with spinning brushes, as they can damage the matte finish and cause scratches. Instead, use touchless car washes or hand wash your vehicle.
4. Use Recommended Cleaning Products
Stick to cleaning products recommended by the manufacturer or professional installer of your car wrap. Harsh chemicals and solvents can damage the vinyl, so it's crucial to use products designed specifically for car wraps.
5. Protect from Harsh Elements
Whenever possible, park your car in the shade or use a car cover to protect it from direct sunlight, bird droppings, tree sap, and other environmental contaminants that can harm the wrap's surface.
6. Avoid High-Pressure Washers
Refrain from using high-pressure washers, especially at close range, as the force of the water can lift the edges of the wrap and cause damage.
7. Clean Spills Promptly
If your car wrap comes into contact with gasoline, oil, or any other potentially harmful substances, clean the affected area immediately using a gentle detergent and water.
8. Waxing and Polishing
Matte chrome wraps do not require waxing or polishing like traditional paint. In fact, applying wax or polish to a matte surface can cause it to lose its matte appearance. Stick to the manufacturer's guidelines and avoid any unnecessary treatments.
9. Be Cautious with Gasoline Stations
When refueling, be cautious with the fuel pump nozzle to prevent spills on the car wrap. Gasoline can damage the vinyl and affect its appearance.
10. Address Damages Promptly
If you notice any chips, scratches, or other damages on the wrap, address them promptly. Small issues can be fixed easily, but neglecting them can lead to more significant problems and affect the overall longevity of the wrap.
By following these top tips for maintenance and care, you can enjoy your matte chrome car wrap's head-turning appearance for years to come.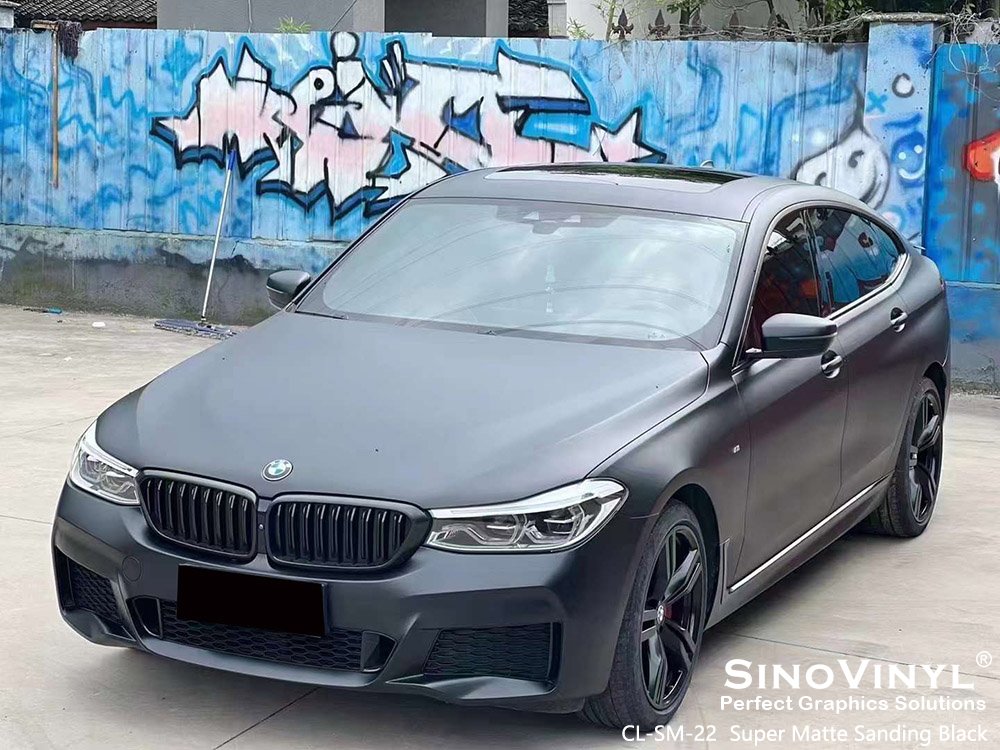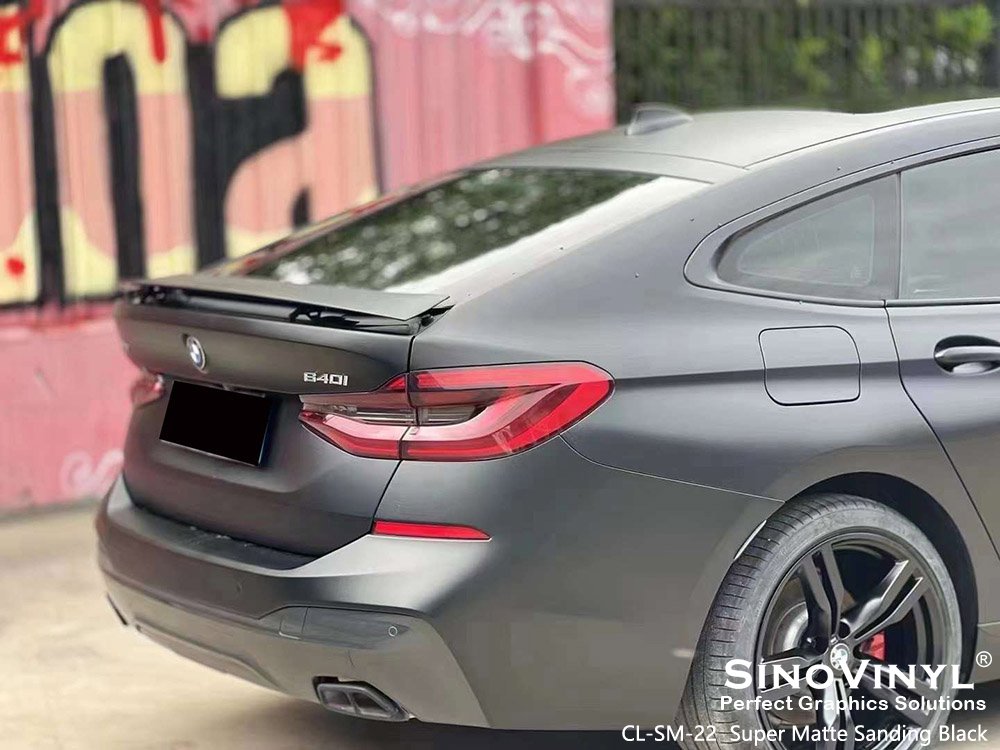 The Science Behind Matte Chrome Car Wraps: Material and Technology
Matte chrome car wraps have gained immense popularity among car owners due to their unique appearance and eye-catching finish. The science behind these wraps lies in the materials used and the advanced technology employed in their manufacturing process. Let's explore the key elements that make matte chrome car wraps a cutting-edge solution for transforming a vehicle's appearance:
1. Vinyl Material
Matte chrome car wraps are typically made from high-quality vinyl materials, which are flexible, durable, and capable of adhering to the contours of a car's surface. Vinyl is an excellent choice for wraps as it offers a range of properties, including resistance to UV rays, water, and temperature variations.
2. Polymeric Films
Within the vinyl material, polymeric films are used to give the car wrap its unique matte chrome finish. These films are engineered to create a non-glossy surface, providing a distinct appearance that sets matte chrome wraps apart from traditional glossy wraps.
3. Adhesive Technology
The adhesive backing of matte chrome car wraps plays a crucial role in their successful application. Advanced adhesive technology ensures strong bonding to the car's surface, maintaining a smooth and seamless appearance while also allowing for repositioning during the installation process.
4. Air Release Channels
To avoid air bubbles and wrinkles during application, modern matte chrome car wraps are equipped with air release channels. These microchannels in the adhesive layer enable trapped air to escape easily, resulting in a smooth and professional finish.
5. Stretchability and Conformability
The vinyl used in matte chrome wraps is engineered for excellent stretchability and conformability. This allows installers to wrap around curves and edges smoothly, ensuring a seamless and uniform appearance without compromising the wrap's integrity.
6. Manufacturing Process
The production of matte chrome car wraps involves a combination of advanced manufacturing techniques, including precision coating and curing processes. These steps are vital in achieving consistent color saturation and creating the desired matte chrome effect.
7. Color Pigments and Additives
Specific color pigments and additives are used in the formulation of matte chrome wraps to achieve the desired hue and metallic appearance. These additives help create a visually appealing finish that mimics the look of real chrome, but with a subtle matte texture.
8. Protective Layers
High-quality matte chrome wraps often feature an additional protective layer, providing resistance to scratches, stains, and minor abrasions. This protective layer ensures the longevity of the wrap and helps maintain its pristine appearance over time.
In conclusion, the science behind matte chrome car wraps combines the use of specialized vinyl materials, advanced manufacturing processes, and innovative technologies to create a unique and visually striking product. The result is a versatile and durable vehicle wrapping solution that allows car owners to achieve a sophisticated and stylish look for their vehicles.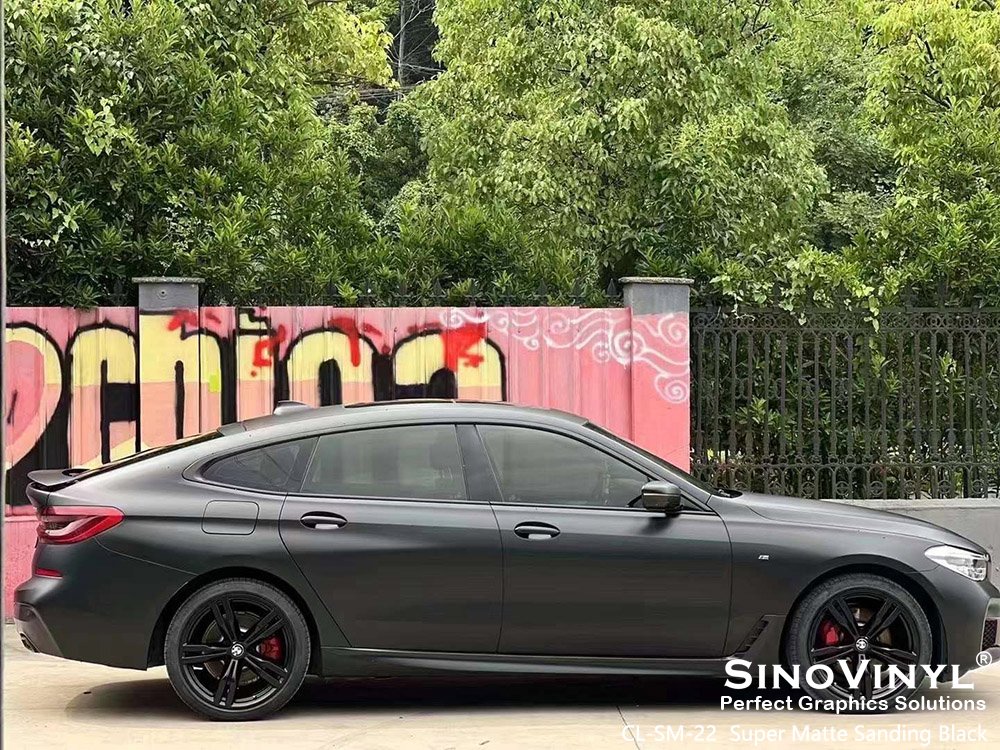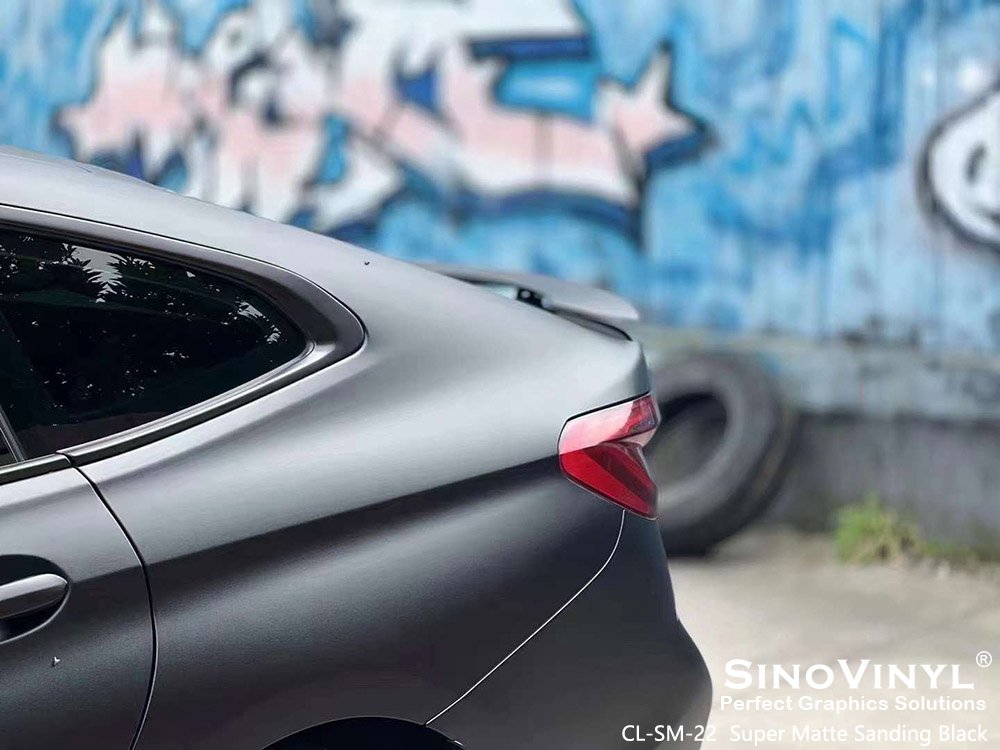 Final Words
In conclusion, as we venture into 2023, one trend in the automotive world is undoubtedly making its mark – the rise of Matte Chrome Car Wraps. Embraced by car owners and enthusiasts alike, these wraps bring a sleek, sophisticated, and modern touch to any vehicle. The science behind matte chrome wraps, from the use of high-quality vinyl materials and advanced technology to the artful combination of color pigments, creates a truly head-turning finish. Not only do these wraps enhance the aesthetics of your ride, but they also provide protection for your car's original paintwork, making them a practical and stylish choice. Whether you're looking to transform your personal vehicle or seeking a powerful branding tool for your business fleet, matte chrome car wraps offer endless possibilities for expressing your unique style. So, as you gear up for an exciting year of automotive trends, consider hopping on the matte chrome bandwagon to turn heads on the road and make a bold statement with your ride. Happy driving, and may your journey be wrapped in elegance and allure!