Matte vs. Gloss: Choosing the Right Finish for Your Vinyl Wrap
Here's a comparison of matte and gloss finishes for vinyl wraps, highlighting the benefits of each:
Matte Finish:
Benefits:
1. Subtle Elegance: Matte finishes offer a sophisticated and understated look.
2. Conceals Imperfections: Matte wraps are excellent at concealing small imperfections and scratches on the underlying surface.
3. Reduced Glare: Matte finishes do not reflect light in the same way glossy surfaces do.
4. Unique Aesthetic: Matte wraps stand out in a crowd.
5. Low Maintenance: Matte finishes tend to show fewer smudges, fingerprints, and water spots compared to glossy finishes.
Considerations:
1. Vulnerability to Stains: While matte wraps are generally less susceptible to showing smudges and water spots, certain types of stains (like oil or tree sap) can be more noticeable.
2. Less Intense Shine: Matte finishes lack the high-gloss shine associated with gloss finishes.
Gloss Finish:
Benefits:
1. Deep Shine and Luster: Glossy finishes provide a high-gloss, reflective surface that gives vehicles a polished and luxurious appearance.
2. Easy to Clean: Gloss finishes are typically easier to clean than matte finishes. They can be wiped down with a microfiber cloth, and any blemishes or marks are usually less noticeable.
3. Durability: Gloss wraps tend to be more resilient to stains and abrasions.
Considerations:
1. Shows Imperfections: Gloss finishes are less forgiving when it comes to concealing imperfections on the underlying surface. Scratches and dings may be more noticeable.
2. More Maintenance: Gloss finishes may require more frequent cleaning to maintain their shine and luster, especially in areas with high pollution or road grime.
Some may prefer the subtle elegance of matte, while others may gravitate towards the vibrant shine of gloss.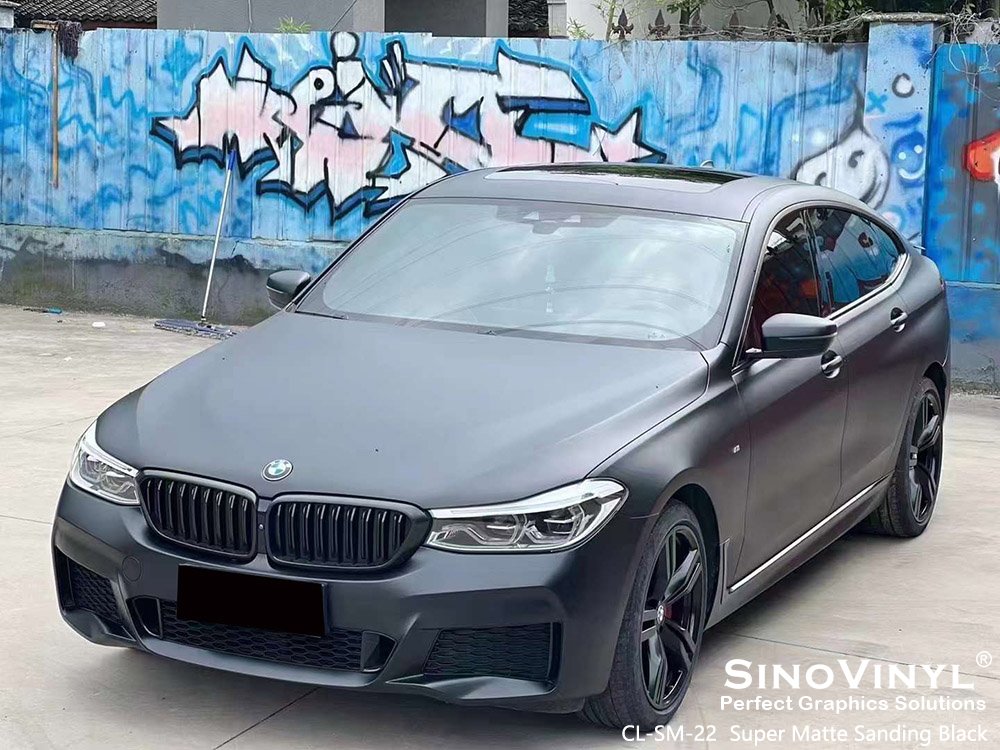 Protecting Your Investment: The Benefits of Matte Black Vinyl Wraps for Car Paint Protection
Matte black vinyl wraps serve as an effective protective layer for your car's original paint in several ways:
1. Physical Barrier:
– Matte black vinyl acts as a shield against minor scratches, stone chips, and other abrasions that your car's paint may encounter while driving.
2. UV Protection:
– Matte black vinyl wraps are designed to block harmful ultraviolet (UV) rays from the sun. This helps prevent the paint from fading or becoming discolored over time due to sun exposure.
3. Chemical Resistance:
– Vinyl wraps are resistant to many common automotive chemicals, such as gasoline, oil, and solvents.
4. Environmental Elements:
– Matte black vinyl provides a barrier against environmental factors like bird droppings, tree sap, and pollen.
5. Rust Prevention:
– By acting as a protective layer, matte black vinyl helps to prevent rust from forming on the car's metal surfaces.
6. Easy Maintenance:
– Cleaning a matte black vinyl-wrapped car is typically easier and less demanding compared to caring for traditional paint. The smooth, non-porous surface of the vinyl makes it less susceptible to dirt and grime buildup.
7. Longevity of Original Paint:
– By preserving the factory paint underneath, a matte black vinyl wrap allows you to maintain the car's resale value. When you decide to remove the vinyl wrap, the original paint will still be in excellent condition.
8. Reversibility:
– If you ever decide to change the look of your car or return it to its original state, the vinyl wrap can be removed without causing damage to the underlying paint.
9. Customization without Commitment:
– Matte black vinyl wraps provide a customizable appearance without the permanent commitment of a new paint job. You can change the color or design of your car easily and cost-effectively.
This added defense against various elements and hazards is one of the reasons why many car owners opt for vinyl wraps to safeguard their investment.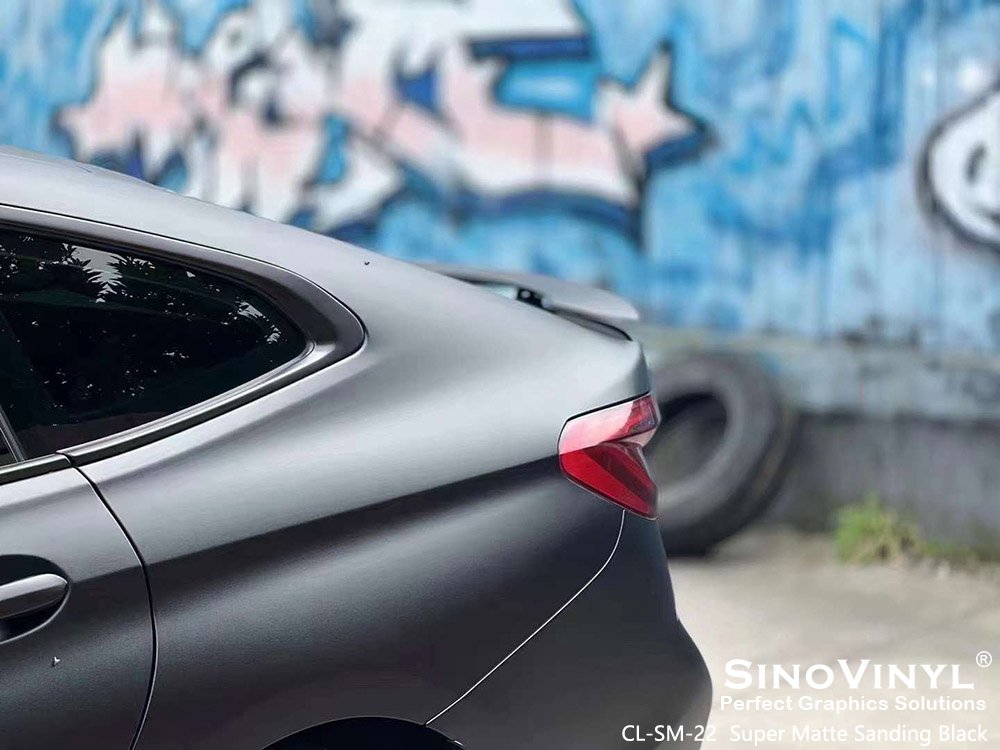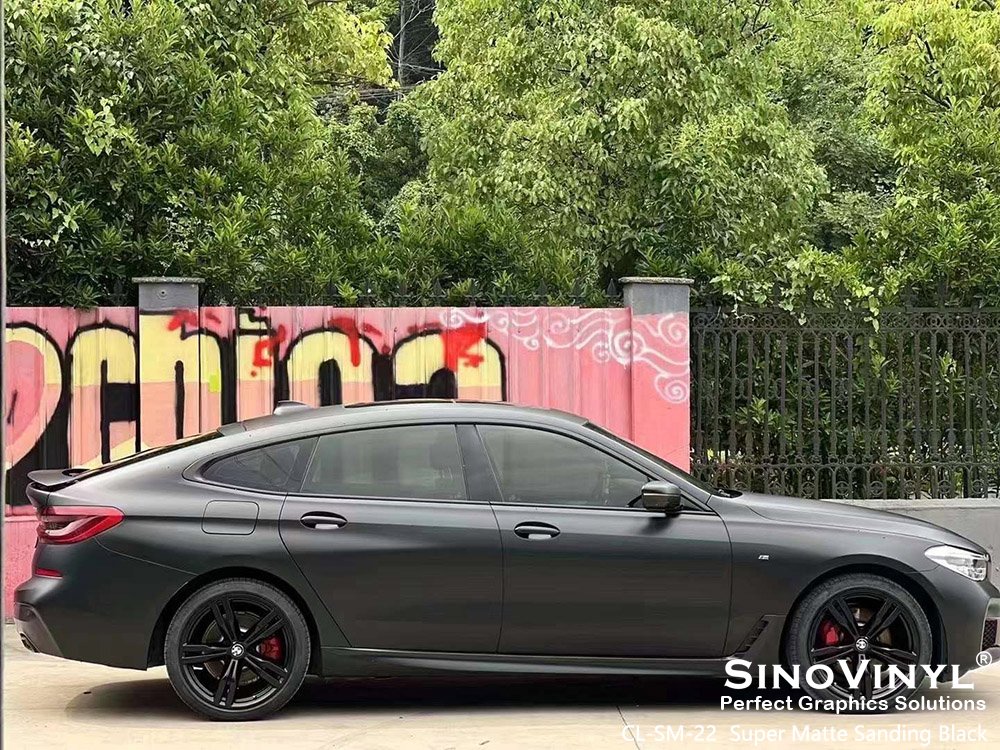 A New Shade of Cool: The Matte Black Vinyl Experience