Lavender Car Wraps: Durability and Longevity in Challenging Conditions
The durability and longevity of lavender car wraps in challenging conditions depend on several factors, including the quality of the wrap material, the installation process, and how well the car owner maintains the wrap. Here are some key points to consider:
1. Quality of Wrap Material
The longevity of a lavender car wrap largely depends on the quality of the material used. High-quality vinyl wraps specifically designed for vehicle use tend to be more durable and long-lasting. These wraps are typically thicker and can better withstand harsh conditions.
2. UV Protection
UV rays from the sun can cause fading and damage to the car wrap over time. Premium lavender car wraps often come with UV protection, which helps prevent color fading and ensures the wrap looks vibrant for an extended period.
3. Weather Resistance
Lavender car wraps should be designed to handle various weather conditions, such as rain, snow, and extreme temperatures. A good-quality wrap should be water-resistant and able to withstand temperature fluctuations without peeling or cracking.
4. Scratch and Impact Resistance
Cars are exposed to potential scratches and impacts from various sources, including road debris and accidental contact. A durable lavender car wrap should have scratch-resistant properties to minimize visible damage.
5. Proper Installation
The skill and experience of the installer play a crucial role in the durability of the car wrap. Proper installation ensures that the wrap adheres evenly to the car's surface, reducing the risk of premature peeling or lifting.
6. Maintenance
Regular maintenance is essential to prolong the life of a lavender car wrap in challenging conditions. Car owners should follow the manufacturer's care instructions, which typically include hand washing the vehicle and avoiding harsh chemicals or abrasive cleaning methods.
7. Avoiding Extreme Conditions
While lavender car wraps are designed to handle challenging conditions, exposing the vehicle to extreme situations, such as high-speed pressure washing or abrasive materials, can damage the wrap. Avoiding such extreme conditions is vital to maintain the wrap's integrity.
8. Warranty
Reputable manufacturers often offer warranties for their car wraps. Check the warranty coverage before purchasing to ensure you're protected in case of any issues.
In conclusion, a high-quality lavender car wrap, installed correctly and maintained properly, can withstand challenging conditions for several years. Choosing a reliable product and professional installation can significantly contribute to the wrap's durability and longevity.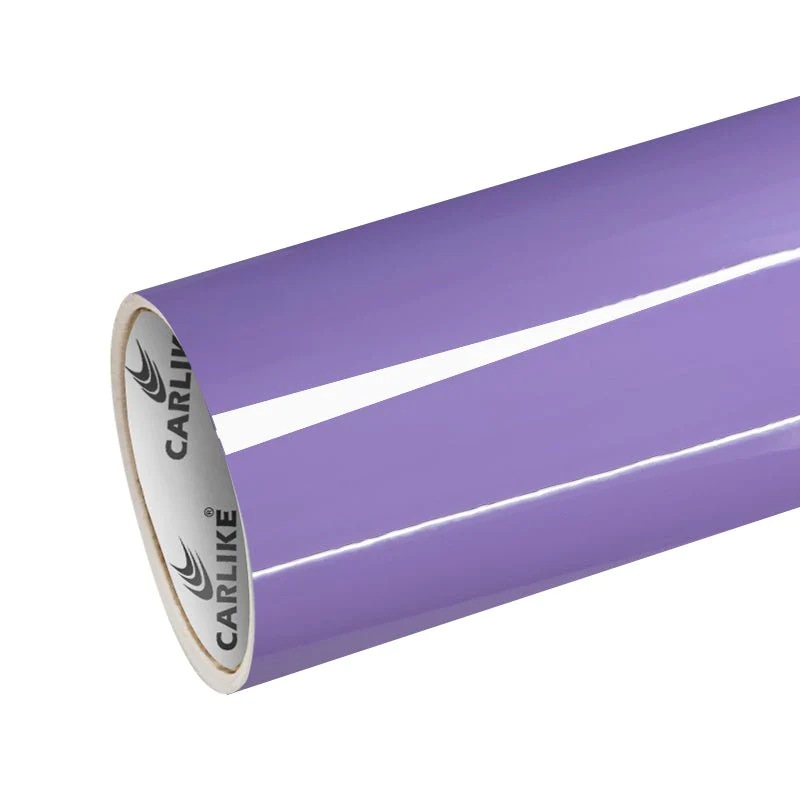 Lavender Car Wraps for Different Car Models: Enhancing the Look and Feel
Lavender car wraps can enhance the look and feel of various car models, adding a touch of elegance and uniqueness to each vehicle. Here are some examples of how lavender car wraps can transform different car models:
1. Luxury Sedan
A lavender car wrap on a luxury sedan exudes sophistication and class, elevating its appearance on the road. The subtle yet distinctive color complements the sleek lines of the sedan, creating a stunning visual impact.
2. Sporty Coupe
For a sporty coupe, a lavender car wrap can add a fresh and youthful vibe. The contrast of the lavender against the coupe's sporty design elements creates a stylish and eye-catching combination.
3. Compact Hatchback
Transform a compact hatchback into a trendy and fashionable ride with a lavender car wrap. The color's playful nature adds character to the hatchback's compact design, making it stand out in a crowd.
4. SUV/ Crossover
Lavender car wraps on SUVs and crossovers strike the perfect balance between elegance and versatility. The color's calming effect complements the ruggedness of the vehicle, creating a unique and appealing contrast.
5. Convertible
Lavender car wraps on a convertible car model give it a touch of romance and elegance. The soft color enhances the top-down driving experience and adds a charming flair to the car's overall aesthetic.
6. Vintage Car
For vintage car enthusiasts, a lavender car wrap can be a modern twist on classic beauty. It preserves the car's timeless charm while adding a contemporary and refreshing element.
7. Electric Vehicle (EV)
Lavender car wraps on electric vehicles showcase eco-friendliness with style. The color choice symbolizes environmental consciousness, making a strong statement about sustainability.
8. Muscle Car
For muscle car owners looking to stand out from the crowd, a lavender car wrap adds a unique and bold statement. The unexpected color choice can enhance the car's aggressive lines, setting it apart from other muscle cars.
9. Family Minivan
Lavender car wraps can bring a touch of elegance to family minivans. It adds a touch of refinement and personality to a vehicle often associated with practicality.
10. Off-Road Truck
A lavender car wrap on an off-road truck creates a striking contrast between ruggedness and sophistication. It showcases the owner's adventurous spirit while maintaining a sense of style.
Remember, the choice of shade and specific design elements in the lavender car wrap can further customize the look and feel, ensuring that each car model becomes a truly unique expression of its owner's taste and style.
(Click the picture to learn more)