The KT021 Pink Sesame Street Customized Vinyl Wrap, identified by its model number CL-KT021, is a vibrant testament to the fusion of playfulness and premium quality. This unique vinyl wrap introduces a world of customization for your vehicle, combining remarkable stretchability with top-notch craftsmanship.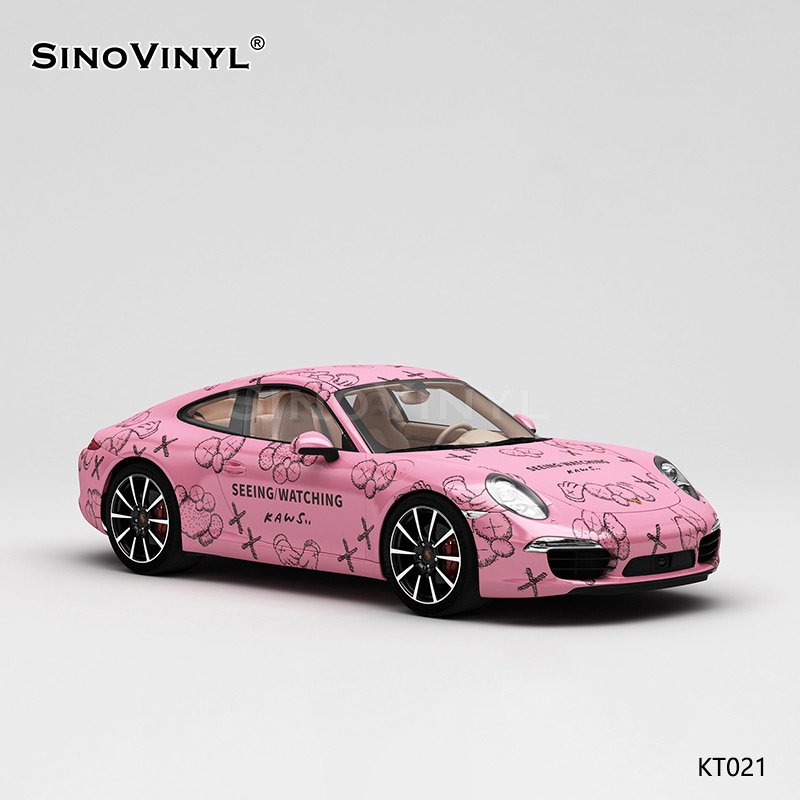 Stretching Boundaries, Restoring Magic
At the heart of the KT021 Pink Sesame Street Vinyl Wrap lies its super stretch characteristic. This feature not only simplifies installation but also ensures a flawless fit around your vehicle's curves. The vinyl's restorative properties mean that minor imperfections won't diminish its captivating appearance, promising a long-lasting, premium look.
Premium+ Performance, Premium+ Style
The KT021 doesn't just look premium; it performs at a Premium+ level. Crafted using calendered film produce technology, this vinyl boasts a substantial 160-micron thickness (6.4 mils with glue). This robust construction guarantees not only exceptional style but also durability that withstands the test of time.
Bubble-Free Application: A Hassle-Free Experience
Say goodbye to those frustrating bubbles during application. The KT021 Pink Sesame Street Customized Vinyl Wrap is designed to go on smoothly, without unsightly air bubbles. This means a cleaner, more professional look for your car wrap.
Endurance in Style: 1-3 Years of Remarkable Appeal
While showcasing your playful side, the KT021 doesn't compromise on longevity. With a durability range of 1 to 3 years, this vinyl wrap maintains its vibrant Pink Sesame Street design even when subjected to daily use and varying weather conditions.
Wide Temperature Range, Uncompromised Style
The KT021 vinyl wrap isn't deterred by temperature extremes. With a remarkable temperature resistance spanning from -50°C to +130°C, it's designed to thrive in diverse weather conditions without sacrificing its colorful Sesame Street charm.
Smart Storage, Everlasting Fun
To ensure your KT021 Pink Sesame Street Customized Vinyl Wrap remains as delightful as the day you received it, proper storage is key. Keep it in a cool, dry place with a relative humidity of 50%, away from direct sunlight. Storing it in its original package guarantees it stays pristine for up to 3 years, ready to refresh your style whenever you desire.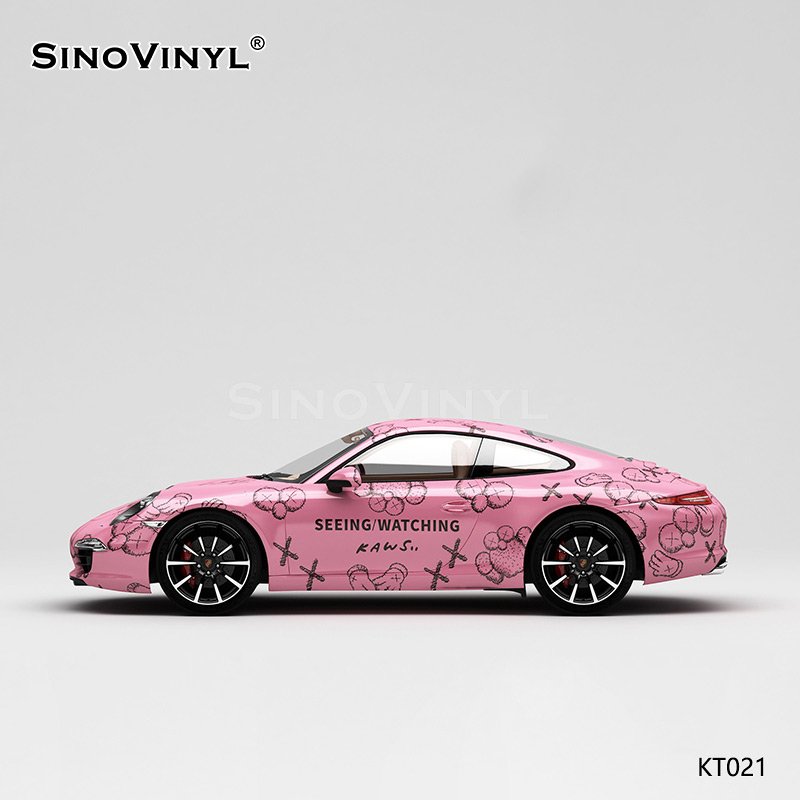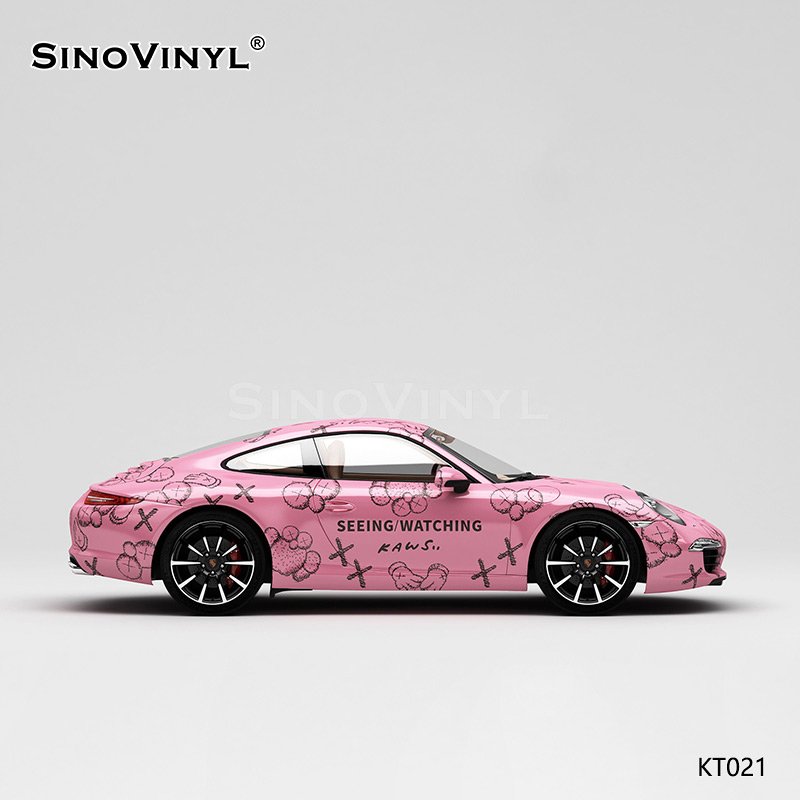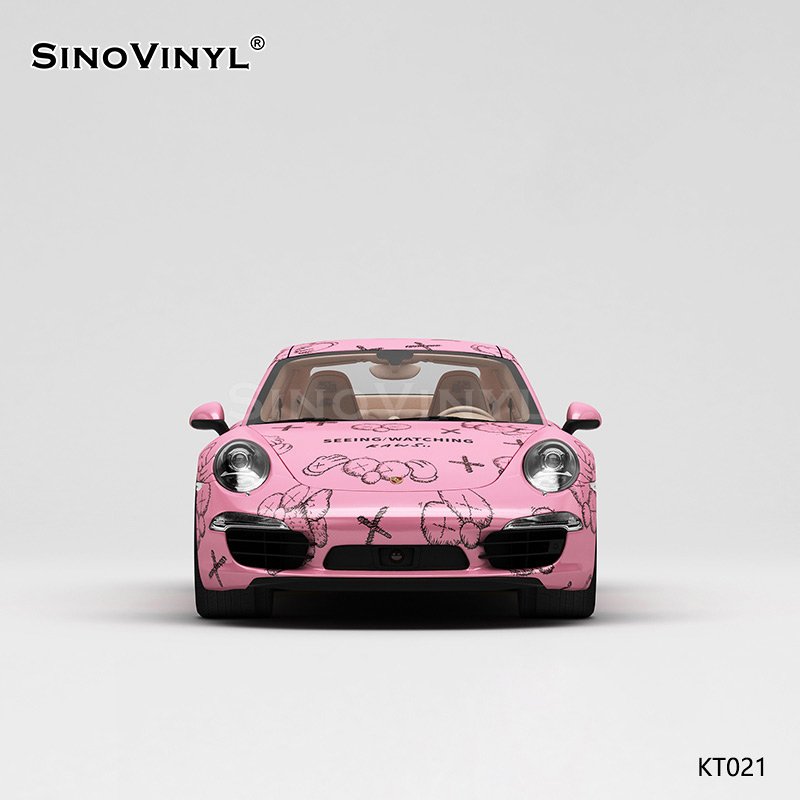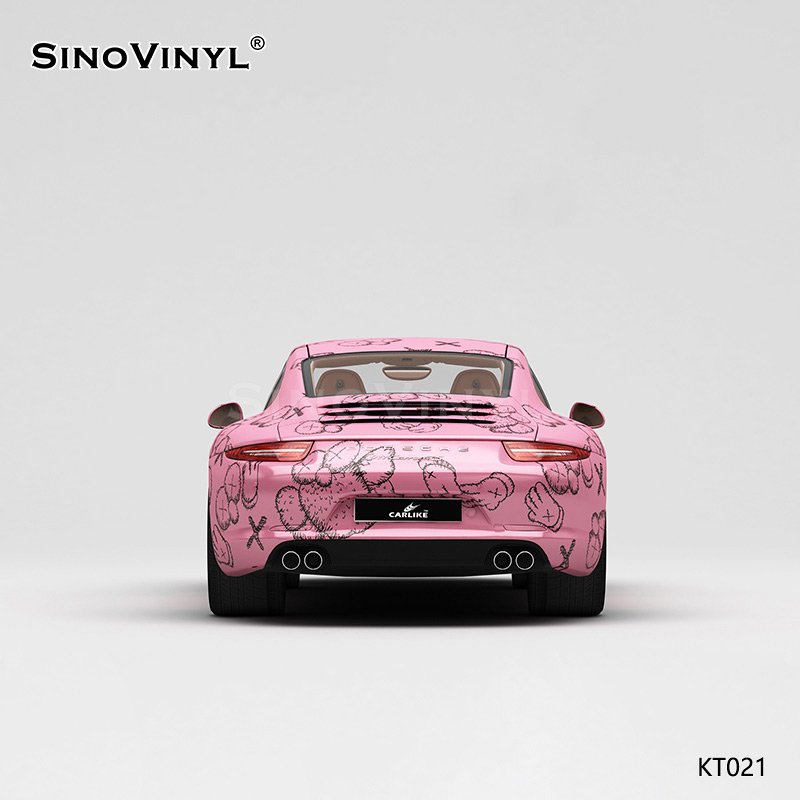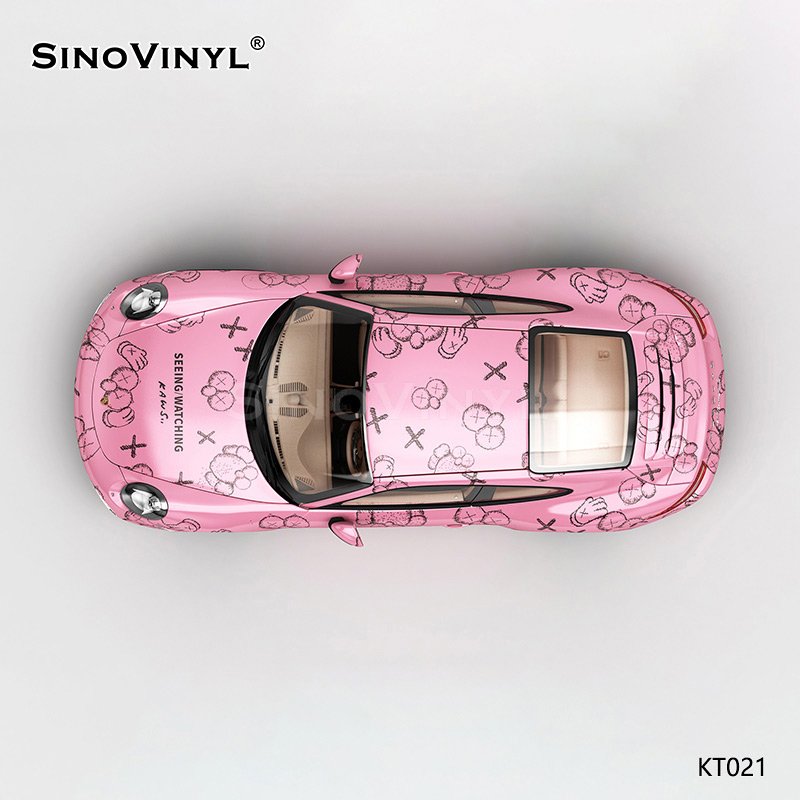 Package: A Full Roll of Fun
Each package includes a full roll of this playful vinyl wrap, boasting a width of 1.52 meters and a generous length of 20 meters. With a weight of 16 kilograms, it's ready to bring a delightful touch to your vehicle's appearance.
Compact Packing Size
The packing size of the KT021 Pink Sesame Street Customized Vinyl Wrap is 1.55 meters in length, 0.18 meters in width, and 0.18 meters in height, ensuring it's easy to store and handle.
Elevate your vehicle's appearance with the charming KT021 Pink Sesame Street Customized Vinyl Wrap. Whether you're a fan of Sesame Street or simply appreciate playful aesthetics, this vinyl wrap infuses your vehicle with an enduring sense of style and fun. Transform your ride into a playful masterpiece with this exceptional car wrap.