Materials and Tools
Here is a detailed list of essential materials and tools required for a vinyl wrapping project:
Materials:
1. Vinyl Wrap: This is the main material used for the wrapping process. High-quality vinyl is recommended for a smoother application and longer-lasting results.
2. Primer or Adhesion Promoter: This helps improve the bond between the vinyl and the surface of the car, especially on areas with complex curves.
3. Isopropyl Alcohol: Used for cleaning and preparing the car's surface before applying the vinyl.
4. Squeegee: A squeegee is used to smooth out the vinyl during application, removing air bubbles and ensuring a tight bond.
5. Heat Gun or Heat Gun Torch: These are used to soften the vinyl, making it more pliable and allowing it to conform to the curves and contours of the car.
6. Knife or Precision Cutting Tools: These are essential for trimming excess vinyl during and after application.
7. Measuring Tape or Ruler: Used for accurately measuring and cutting the vinyl to the correct size.
8. Microfiber Cloths or Towels: These are used for cleaning and drying the surface before and after application.
9. Tack Reducer or Application Fluid: This solution is sprayed on the adhesive side of the vinyl to temporarily reduce its stickiness. It allows for repositioning and adjustment during the application process.
Tools:
1. Air Release Tool or Needle: Used to puncture and release air bubbles trapped between the vinyl and the car's surface.
2. Tape and Masking Film: Used to mask off areas that do not need to be wrapped, such as windows, trim, and door handles.
3. Gloves: Latex or nitrile gloves can help keep the vinyl clean and prevent fingerprints during the application process.
4. Worktable or Flat Surface: A clean and flat surface is essential for cutting and preparing the vinyl.
5. Safety Equipment: Safety glasses or goggles should be worn to protect your eyes from any debris or adhesive that may be released during the process.
6. Respirator or Mask: If working in an enclosed space or with strong adhesives, a respirator or mask may be necessary to protect against fumes.
7. Lighting: Good lighting is crucial for seeing details and ensuring a precise application.
Proper preparation and the right equipment are key to a successful vinyl wrapping project.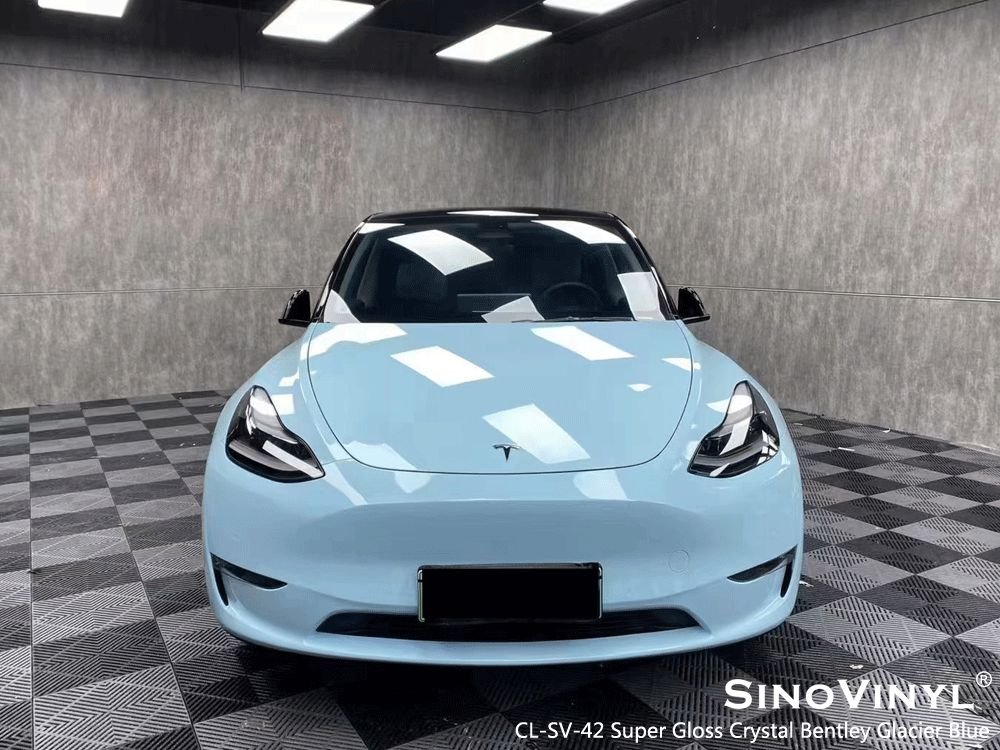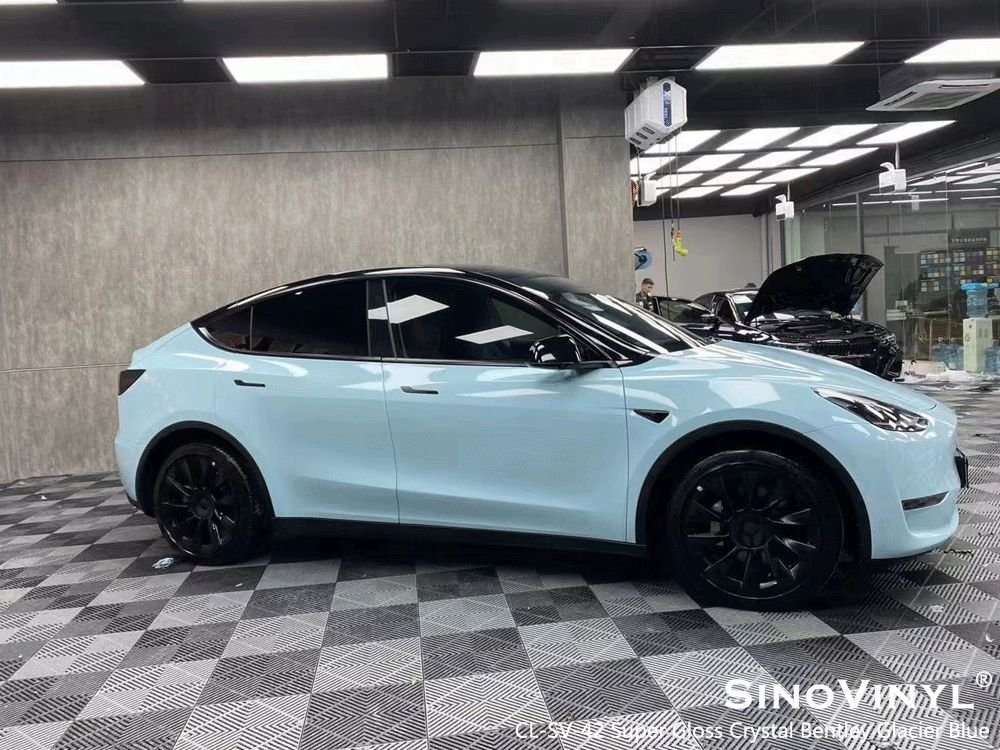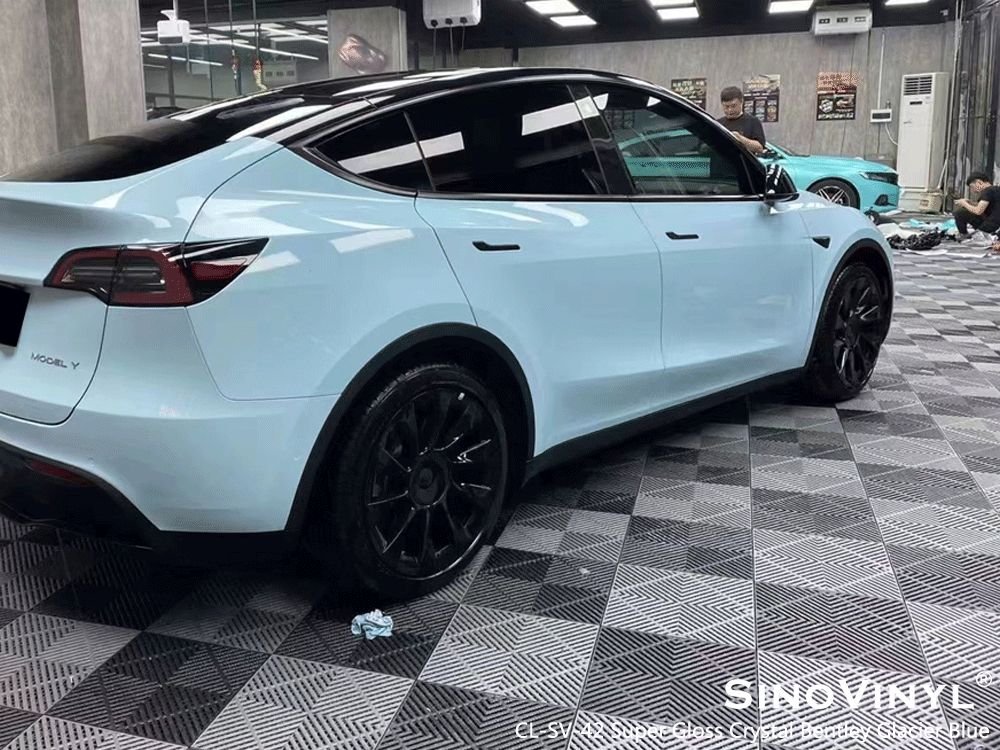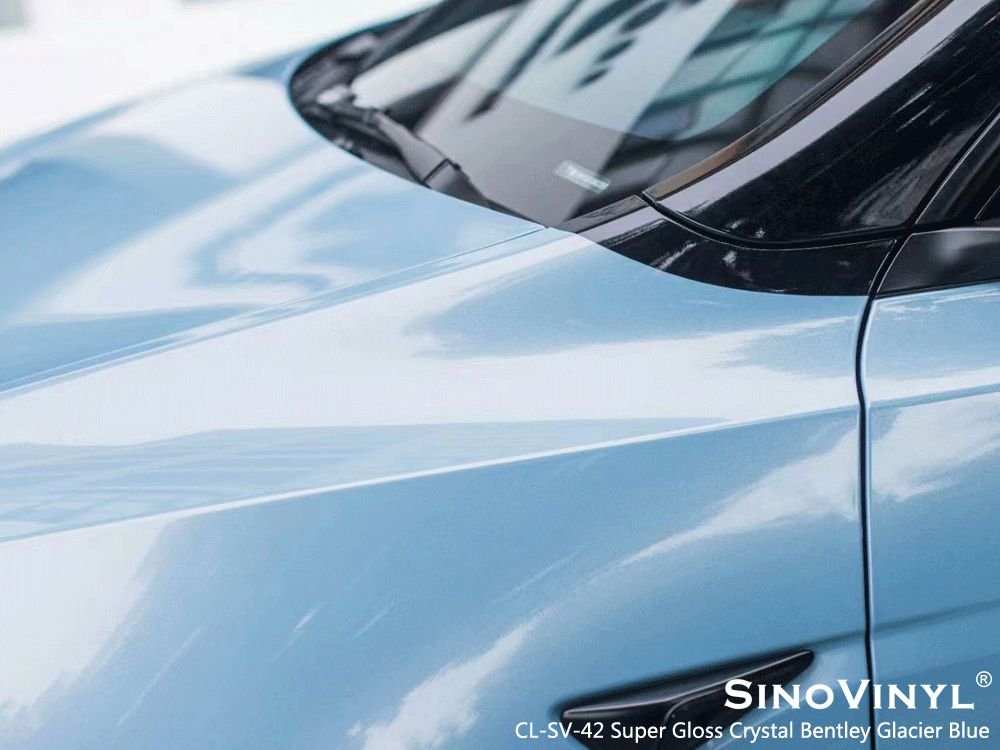 Common Mistakes to Avoid
Here are some common mistakes that beginners might make when vinyl wrapping a car, along with tips on how to avoid them:
1. Insufficient Surface Preparation
Mistake: Failing to thoroughly clean and prep the car's surface can lead to poor adhesion and a shorter lifespan for the vinyl wrap. Avoid this by cleaning the surface meticulously with a mixture of isopropyl alcohol and water before applying the vinyl.
2. Lack of Workspace and Tools
Mistake: Not having a clean and controlled workspace or the necessary tools can hinder the wrapping process. Avoid this by setting up a clean and well-lit workspace and ensuring you have all the required tools before starting.
3. Skipping the Heat Gun
Mistake: Neglecting to use a heat gun to warm the vinyl during application can result in creases and wrinkles. Use a heat gun to soften the vinyl, making it more pliable and easier to conform to the car's curves.
4. Overstretching the Vinyl
Mistake: Stretching the vinyl too much can cause it to thin out, making it more vulnerable to tears and damage. Apply gentle and even pressure when stretching, and avoid excessive pulling.
5. Air Bubbles and Trapped Moisture
Mistake: Not properly squeegeeing out air bubbles and moisture can lead to an uneven finish. Use a squeegee to smooth the vinyl from the center out, pushing out air and moisture as you go.
6. Cutting Mistakes
Mistake: Cutting the vinyl improperly can result in visible seams and uneven edges. Use a sharp, retractable utility knife or specialized vinyl cutting tools to make precise cuts.
7. Inadequate Post-Application Trimming
Mistake: Neglecting to trim excess vinyl carefully can lead to unsightly edges and peeling. Take your time to trim the excess vinyl using a sharp blade, following the car's contours.
8. Ignoring Weather Conditions
Mistake: Attempting to wrap a car in extreme cold or hot weather can affect the vinyl's adhesive properties. Choose a day with moderate temperatures for the best results.
9. Rushing the Process
Mistake: Vinyl wrapping takes time and patience. Rushing through the process can result in a subpar job. Plan ahead and allocate enough time for each step of the process.
10. No Prior Experience or Practice
Mistake: Trying to wrap a car without any prior experience or practice can lead to mistakes and frustration. Before tackling a full car, practice on smaller, flat surfaces to gain confidence and skills.
11. Inadequate Planning
Mistake: Starting the project without a clear plan or without understanding the complexities of the car's curves and body can lead to misalignment and errors. Study the car's design and create a detailed plan before starting.
12. Failure to Seek Guidance
Mistake: Not seeking advice or guidance from experienced vinyl wrappers can be a missed opportunity to learn valuable tips and tricks. Reach out to online communities or seek guidance from professionals.
By being aware of these common mistakes and taking the necessary precautions, beginners can increase their chances of successfully wrapping a car with vinyl and achieving a professional-looking result.