Gathering the Right Tools and Materials
Here's a comprehensive list of necessary tools and recommended safety equipment for removing old vinyl wrap from a car:
Necessary Tools:
1. Heat Gun or Heat Gun Alternative:
– A heat gun is the most common tool used to soften the adhesive on the vinyl wrap for easier removal. If a heat gun is not available, a hair dryer can be used as an alternative.
2. Plastic Scraper or Squeegee:
– A plastic scraper or squeegee helps in gently lifting and removing the vinyl without damaging the underlying paint.
3. Adhesive Remover or Solvent:
– This is used to dissolve any adhesive residue left on the surface after the vinyl is removed. Make sure to choose a solvent that is safe for automotive finishes.
4. Microfiber Towels or Rags:
– These are used for cleaning and wiping off adhesive residue and for general cleanup.
5. Plastic Sheeting or Drop Cloth:
– Helps protect the surrounding area from debris and adhesive.
6. Rubbing Alcohol (Isopropyl):
– Can be used to clean the surface after adhesive removal.
7. Spray Bottle with Water:
– Used for misting the vinyl to keep it pliable during removal.
8. Tape Measure or Ruler:
– Helpful for measuring and cutting new vinyl if you plan on re-wrapping the vehicle.
9. Utility Knife or Razor Blade:
– Used for precision cutting and trimming.
Recommended Safety Equipment:
1. Safety Glasses or Goggles:
– Protect your eyes from any debris or chemicals that may be used during the removal process.
2. Chemical-Resistant Gloves:
– Essential for protecting your hands when using adhesive removers or solvents.
3. Respirator Mask:
– Depending on the products you're using, a mask can help protect against fumes or particles.
4. Long-Sleeved Shirt and Pants:
– These provide an extra layer of protection against any potential irritants.
5. Closed-Toe Shoes:
– Protect your feet from falling debris or potential hazards.
6. Ventilation:
– Ensure you're working in a well-ventilated area, especially if you're using chemical solvents.
7. First Aid Kit:
– Have a basic first aid kit on hand in case of any minor accidents or injuries.
Remember to always prioritize safety when working on any automotive project. If you're unsure about how to use a specific tool or product, consult the manufacturer's instructions or seek professional advice.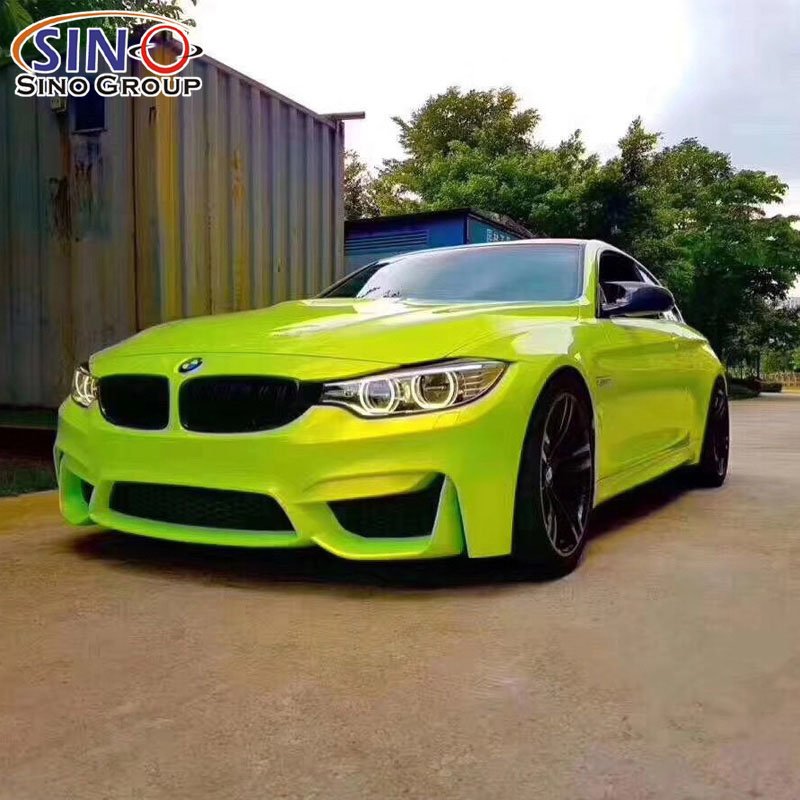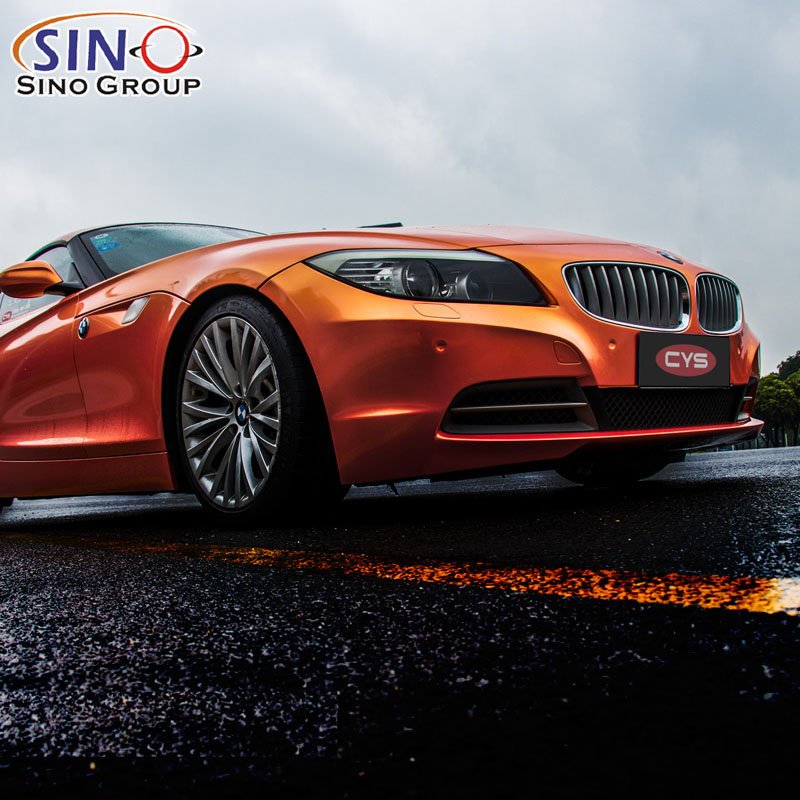 Preparation and Safety Measures
Here are some important preparation and safety measures to consider before you begin the process of removing old vinyl wrap from a car:
1. Prepare the Work Area:
– Choose a Suitable Location: Find a well-ventilated, covered area to work in. A garage or a covered outdoor space is ideal to protect against weather conditions.
– Clear the Area: Remove any clutter, tools, or objects that could obstruct your work or pose a safety hazard.
2. Personal Safety Precautions:
– Wear Protective Gear: Put on safety gloves to protect your hands from sharp edges and potential chemicals. Safety goggles or glasses can shield your eyes from debris and chemicals.
– Long Sleeves and Pants: Consider wearing long sleeves and pants to protect your skin from any accidental contact with the vinyl wrap or adhesive remover.
3. Ventilation:
– Ensure Adequate Ventilation: If you're working indoors, make sure there is good airflow. Consider using fans or opening doors/windows to help dissipate fumes from adhesive removers.
4. Fire Safety:
– Avoid Open Flames: Keep open flames (such as candles or smoking) away from the work area, especially when using a heat gun.
5. Heat Gun Safety:
– Use Heat Gun Responsibly: Familiarize yourself with the heat gun's settings and use it at an appropriate temperature to avoid damage to the car's paint or surface.
6. Electrical Safety:
– Check Cords and Outlets: Ensure all electrical cords are in good condition and that the outlets are working properly.
7. Tools and Equipment:
– Inspect Tools: Ensure that all tools are in good working condition and that blades are sharp. Dull tools can increase the risk of accidents.
8. Emergency Preparedness:
– Have a Fire Extinguisher on Hand: Keep a fire extinguisher nearby in case of any unexpected fires.
9. First Aid Kit:
– Keep a First Aid Kit Nearby: Have a well-stocked first aid kit readily accessible in case of any minor injuries.
10. Work at a Comfortable Height:
– Use Proper Supports: If you need to reach high or low areas of the car, make sure you have appropriate supports like step stools or mats.
11. Secure Loose Clothing and Hair:
– Tie Back Long Hair: If you have long hair, tie it back to prevent it from getting caught in tools or the vinyl.
12. Stay Focused and Take Breaks:
– Avoid Distractions: Concentrate on the task at hand to prevent accidents. Take regular breaks to rest and refocus.
Remember, safety should always be a top priority. If you're unsure about any aspect of the process, seek professional advice or consider hiring a professional to perform the removal.