The Basics of Car Wrap Coverage: How Much Do You Need?
Car wrap coverage refers to the amount of vinyl material required to completely cover a vehicle's exterior surface during the process of car wrapping. Car wraps are a popular method of transforming a vehicle's appearance, whether for personalization, branding, or advertising purposes. Understanding the basics of car wrap coverage is crucial to ensure a successful and visually appealing makeover.
1. Measurement Techniques
The first step in determining how much wrap material you need is to accurately measure your vehicle's dimensions. This involves measuring the length, width, and height of various panels on your car, such as the hood, doors, roof, trunk, and side panels. Precise measurements will help you calculate the total surface area that needs to be covered.
2. Overlapping and Waste
Car wrap installers usually include some extra material to account for overlapping during the installation process and to handle any mistakes or mishaps. This additional material is known as "bleed" or "waste." Professional installers are skilled at minimizing waste, but it's still essential to factor this in when calculating the total amount of car wrap needed.
3. Full Wrap vs. Partial Wrap
The amount of car wrap material required depends on whether you are planning a full wrap or a partial wrap. A full wrap involves covering the entire vehicle, including all visible surfaces. On the other hand, a partial wrap covers only specific areas, often used for branding purposes or to complement the vehicle's original paint job. Naturally, a full wrap will require more material than a partial wrap.
4. Car Type and Size
The make and model of your vehicle, as well as its size and shape, play a significant role in determining how much car wrap material is needed. Larger vehicles, such as SUVs and vans, will generally require more material than smaller cars.
5. Design Elements
If your car wrap design includes complex graphics, intricate patterns, or large images, it will likely require more material to ensure the design flows seamlessly across the vehicle's surface.
6. Material Width
Car wrap vinyl is available in various widths, typically ranging from 48 inches to 60 inches. The width of the material you choose can also affect the amount needed. Wider material may result in less waste during installation.
To summarize, the basics of car wrap coverage involve accurately measuring your vehicle, considering additional material for overlap and waste, deciding between a full or partial wrap, accounting for the car's size and design complexity, and selecting the appropriate vinyl material width. By understanding these factors, you can ensure you have the right amount of car wrap material to achieve a stunning and visually appealing makeover for your beloved ride.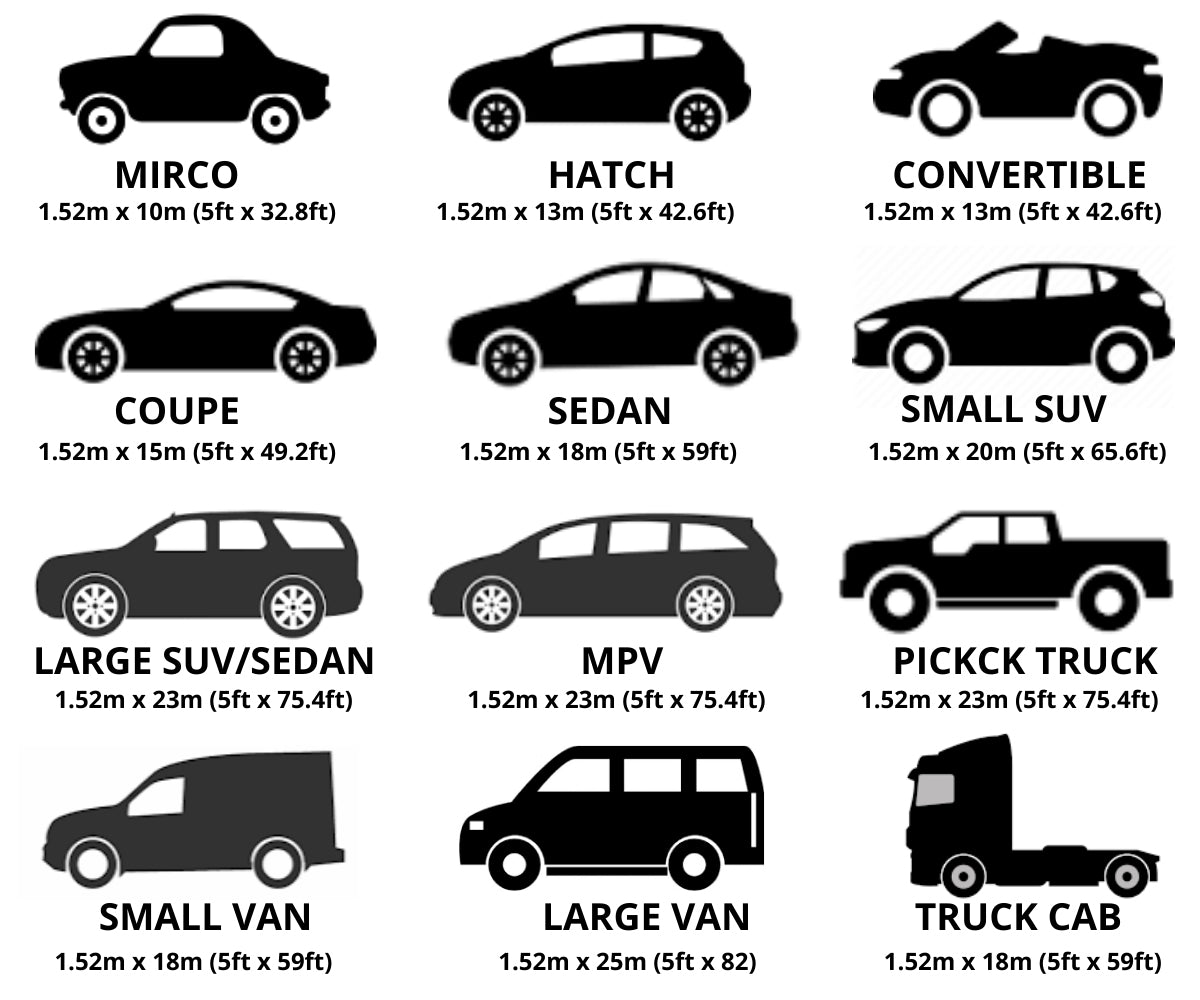 For a more concrete introduction about calculating the right amount of car wrap, you can click here to read more.