What role does the type and quality of the black vinyl material play in pricing?
Here's how the material quality affects the cost:
1. Material Durability and Longevity
Higher-quality vinyl materials are often more durable and have better resistance to factors like UV radiation, extreme weather conditions, and wear and tear. These materials tend to maintain their color and finish for a longer period, which can be especially important for a black car wrap where any fading or degradation may be more noticeable. As a result, premium vinyl materials with enhanced longevity may command a higher price.
2. Appearance and Finish
Different types of black vinyl materials, such as matte, glossy, or satin finishes, offer varying aesthetic qualities. Matte black wraps, for example, can provide a sophisticated and understated appearance, while glossy finishes offer a sleek and reflective look.
3. Ease of Installation
Higher-quality vinyl materials are often engineered to be more pliable and easier to work with during the installation process. They may conform better to the curves and contours of the vehicle, resulting in a smoother and more professional-looking finish. The ease of installation that comes with premium materials can contribute to reduced installation time and potentially impact the labor cost portion of the overall price.
4. Special Features and Customization
Some premium black vinyl materials may offer unique features such as self-healing properties to minor scratches, added protection against environmental elements, or enhanced adhesive technology for better adhesion and longevity. These additional features can increase the material cost but might be desirable for customers seeking a higher level of customization and protection for their vehicle's wrap.
5. Brand Reputation and Warranty
Well-established and reputable manufacturers of vinyl materials often offer warranties or guarantees on the quality and longevity of their products. These warranties can provide customers with peace of mind and assurance that the materials used for their black car wrap are of high quality.
6. Resale Value and Investment
In some cases, using a higher-quality black vinyl wrap might positively impact the resale value of the vehicle. A well-maintained, premium-quality wrap can protect the underlying paint, preserving it in better condition over time. This consideration, along with the perceived value of using top-tier materials, can affect the pricing for a premium black vinyl car wrap.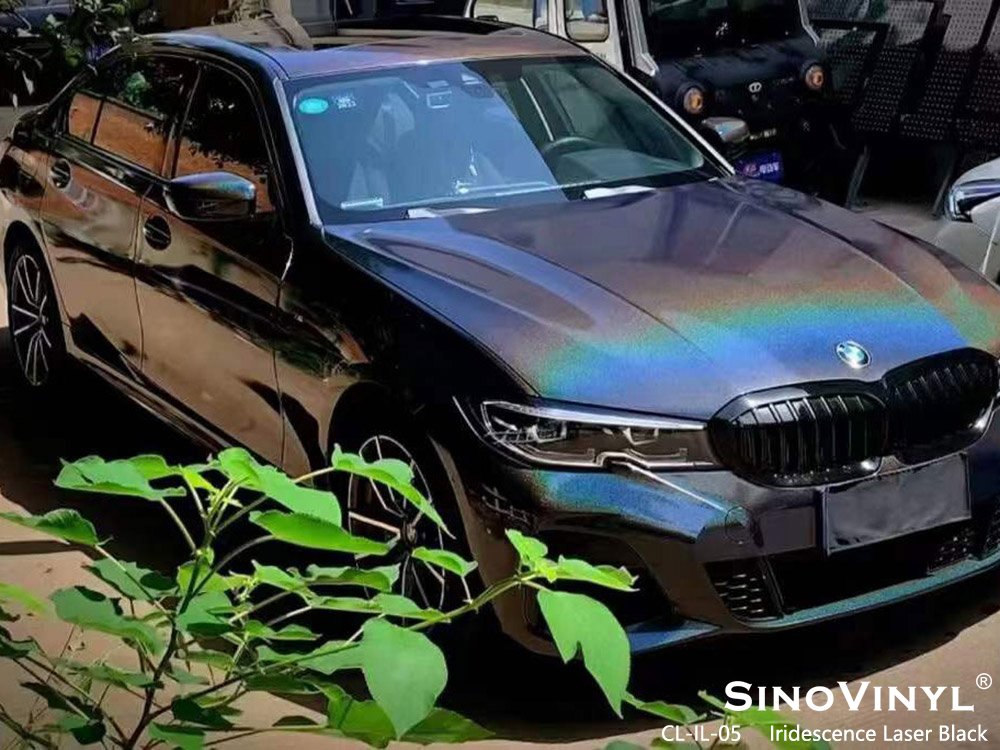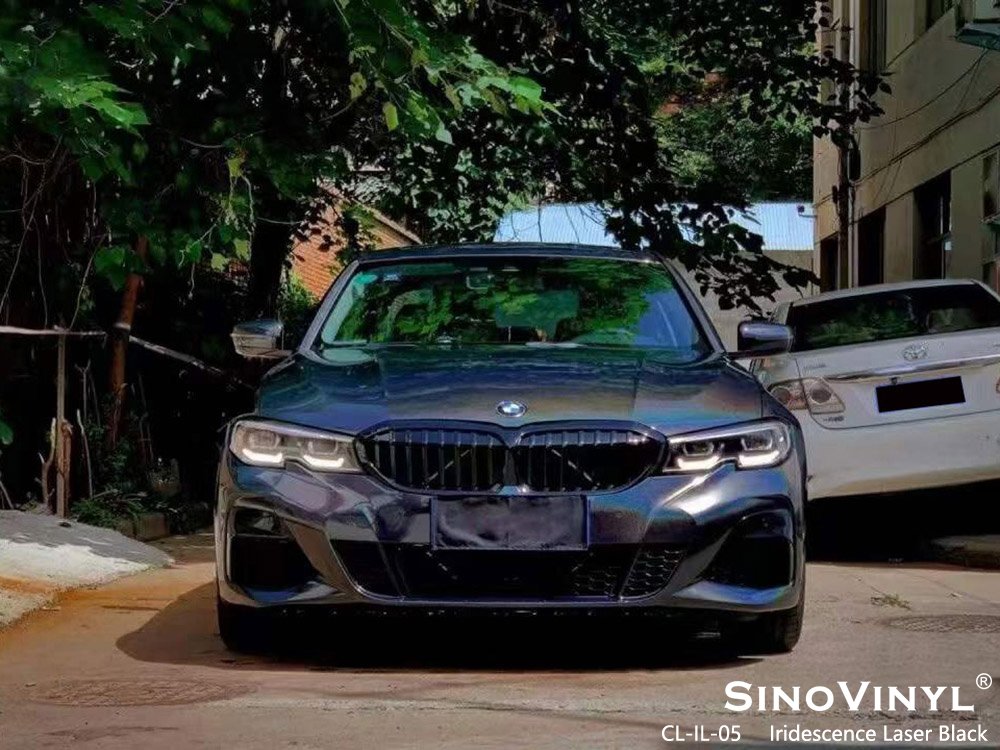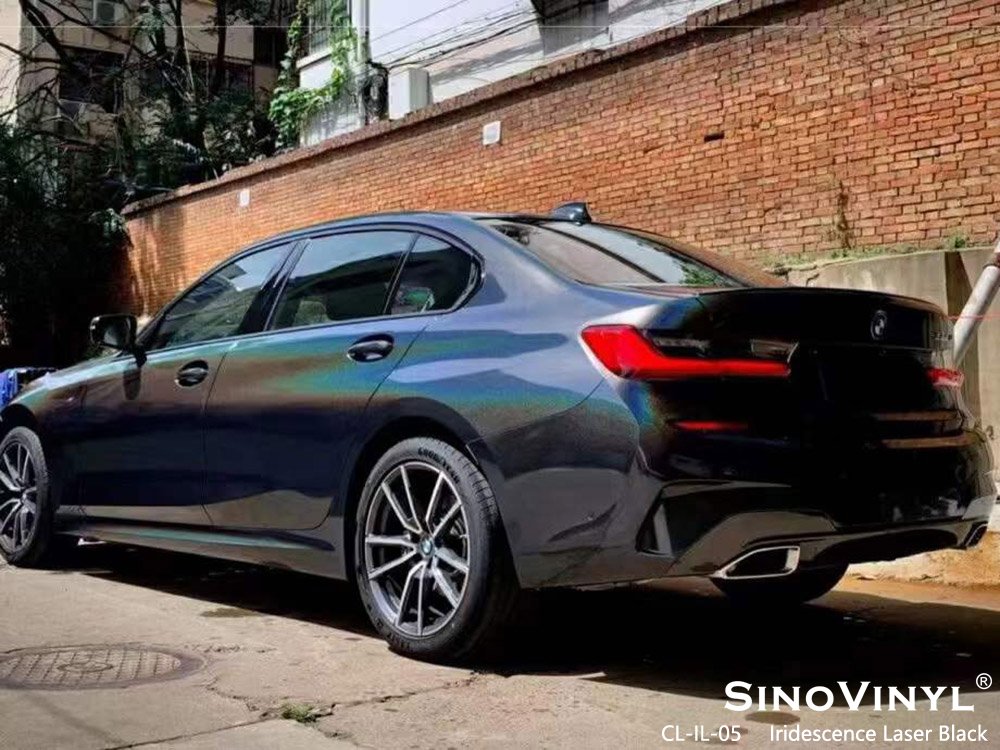 Are there additional costs associated with complex curves, contours, or design elements on the vehicle?
Yes, there can be additional costs associated with complex curves, contours, or design elements on a vehicle when getting a car wrap. Here's how these factors can contribute to additional costs:
1. Labor Intensity
Vehicles with intricate curves and contours, such as sports cars or vehicles with unique body shapes, may require more labor to ensure the vinyl wrap is properly applied and stretched to fit the contours.
2. Material Waste
Complex curves and design elements can result in more material waste during the cutting and application process. Extra material may be needed to properly wrap these areas, and this can add to the overall cost.
3. Installation Time
The time required to wrap a vehicle with complex curves or design elements may be longer compared to a vehicle with simpler surfaces.
4. Skill and Expertise
Applying vinyl wrap to intricate areas requires a higher level of skill and expertise from the installers. Professionals who are experienced in working with complex designs and curves may charge higher rates for their specialized services.
5. Customization
If the design involves intricate patterns, logos, or graphics that need to be precisely aligned and fitted to the curves of the vehicle, it may require additional design work and careful application.
6. Post-Installation Trimming
After the wrap is applied, installers may need to carefully trim excess material around complex curves and edges.
7. Surface Preparation
Vehicles with unique design elements or curves may require more extensive surface preparation to ensure proper adhesion of the vinyl wrap.
It's important to discuss these factors with the car wrap professionals during the consultation and quote process.