Top Tips for Choosing the Right Colored Car Wrap Vinyl for Your Vehicle
When choosing the right colored car wrap vinyl for your vehicle, consider the following top tips:
1. Quality Matters
Opt for High-Quality Vinyl
Choose a reputable brand or supplier that offers high-quality vinyl. Premium vinyl will not only provide better aesthetics but also last longer and offer improved protection for your car's paint.
2. Color Selection
Reflect Your Style and Personality
Select a color that reflects your personality and complements your vehicle's overall style. Consider the color in different lighting conditions to ensure it looks appealing day and night.
3. Finish
Matte, Glossy, or Satin
Decide on the finish that matches your taste and desired look for the car. Matte finishes offer a sleek and understated appearance, while glossy finishes provide a vibrant and reflective surface. Satin finishes offer a balanced, semi-glossy option.
4. Sample Swatches
Request Samples Before Committing
Always request samples of the vinyl colors you are considering. Viewing swatches in person will help you better visualize how the color will appear on your car and allow you to make an informed decision.
5. Compatibility
Check Vehicle Fitment
Ensure that the colored car wrap vinyl you choose is compatible with your car's make and model. Different cars have distinct body shapes, and some vinyl may require more skill to install on certain vehicles.
6. Longevity and Durability
Consider the Expected Lifespan
Check the vinyl's lifespan and durability rating. While some vinyl can last for several years, others may require replacement sooner. Balancing durability with your budget is essential for a satisfactory outcome.
7. UV Protection
Look for Fade-Resistant Vinyl
To maintain the color's vibrancy over time, select vinyl with UV-resistant properties. This feature will protect the vinyl from fading and maintain its original appearance.
8. Ease of Installation
DIY or Professional Installation
Evaluate your skills and the complexity of the wrap you desire. Some wraps are more suitable for professional installation, while others can be managed as DIY projects. Choose accordingly.
9. Warranty Coverage
Check for Product Guarantees
Review the warranty coverage offered by the manufacturer or supplier. A solid warranty can provide peace of mind, especially if any issues arise with the vinyl after installation.
10. Maintenance Requirements
Consider Cleaning and Care
Understand the maintenance requirements of the vinyl wrap. Some wraps are easier to clean and maintain than others, so consider your ability to keep the wrap looking fresh over time.
11. Budget
Balance Quality and Affordability
Set a budget for your car wrap project, but be willing to invest a bit more for higher-quality vinyl. The balance between quality and affordability will ensure you get the best value for your money.
Remember, choosing the right colored car wrap vinyl is a significant decision that can transform your vehicle's appearance. Take your time, do thorough research, and if needed, consult with professionals or experienced car enthusiasts for valuable insights.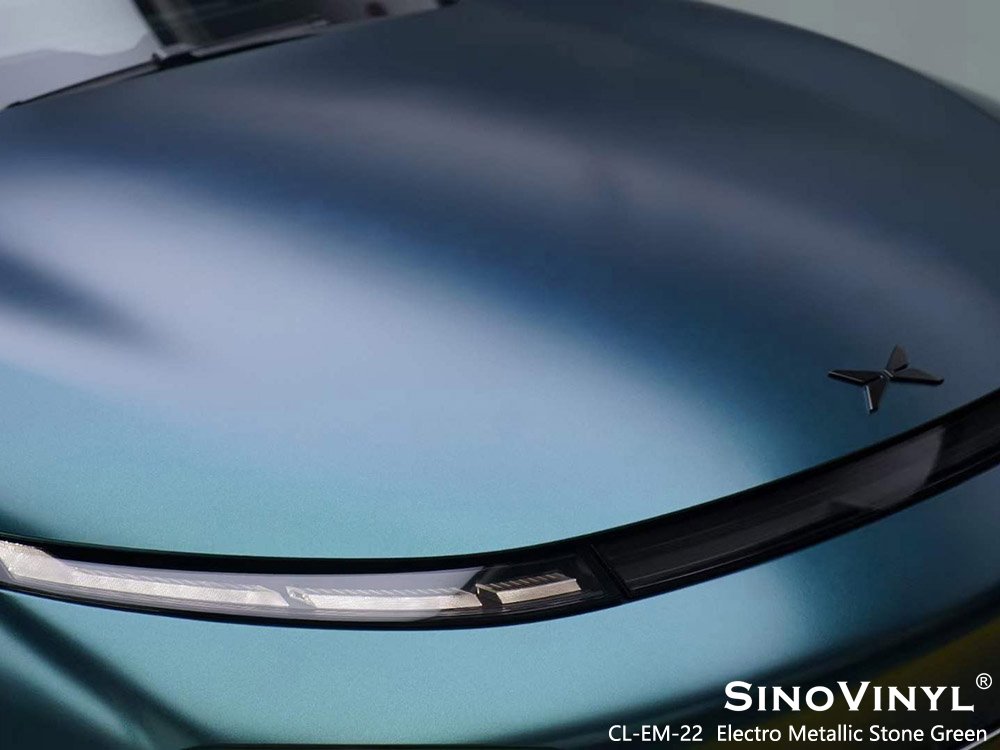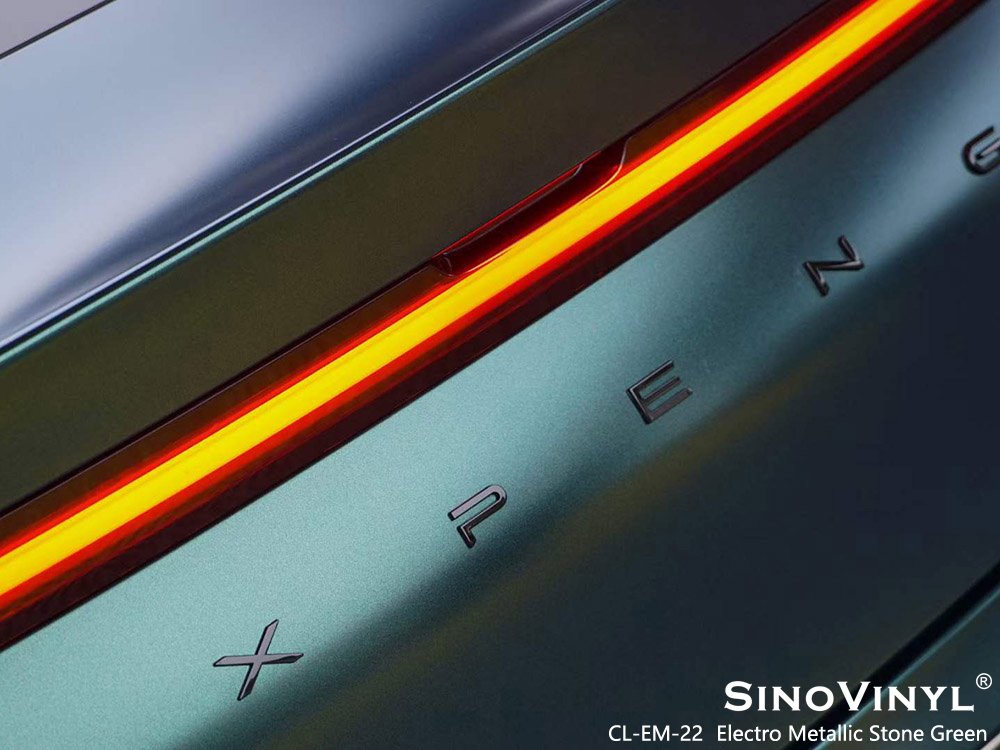 Hot Sale Alert: Where to Find the Best Deals on Colored Car Wrap Vinyl
To find the best deals on colored car wrap vinyl, you can explore the following options:
1. Online Marketplaces
Websites like Amazon, eBay, and AliExpress often offer a wide range of car wrap vinyl options from various sellers, allowing you to compare prices and find attractive deals.
2. Specialty Car Wrap Stores
Look for specialty stores that focus on car customization and vinyl wraps. They often have competitive prices and a wide selection of colors and finishes.
3. Automotive Retailers
Some larger automotive retailers may carry car wrap vinyl in their inventory. Check with popular stores like AutoZone, Advance Auto Parts, or Pep Boys for deals on vinyl wraps.
4. Manufacturer Websites
Visit the official websites of car wrap vinyl manufacturers. They might offer exclusive deals, promotions, or discounts directly to customers.
5. Online Vinyl Wrap Retailers
Numerous online retailers specialize in vinyl wraps for cars. Look for websites dedicated to car customization and vinyl wrap products.
6. Local Car Accessory Shops
Check out local car accessory shops in your area. They may offer competitive prices on car wrap vinyl and might have special discounts or sales.
7. Automotive Trade Shows and Events
Attend automotive trade shows and events in your region. Manufacturers and vendors often provide special offers and deals during these gatherings.
8. Social Media Groups and Forums
Join car enthusiast groups or forums on platforms like Facebook, Reddit, or automotive forums. Members might share information about ongoing sales and deals they've come across.
9. Seasonal Sales and Holidays
Keep an eye out for seasonal sales, Black Friday, Cyber Monday, and other holidays when retailers often offer discounts on various products, including car wrap vinyl.
10. Wholesale Distributors
Some wholesale distributors sell car wrap vinyl in bulk at discounted rates. If you require a large quantity for multiple vehicles or a group buy, this could be a cost-effective option.
Remember to compare prices, read reviews, and check the reputation of the sellers before making a purchase. Additionally, consider the quality of the vinyl and the variety of colors and finishes available to ensure you're getting the best deal on a product that meets your requirements.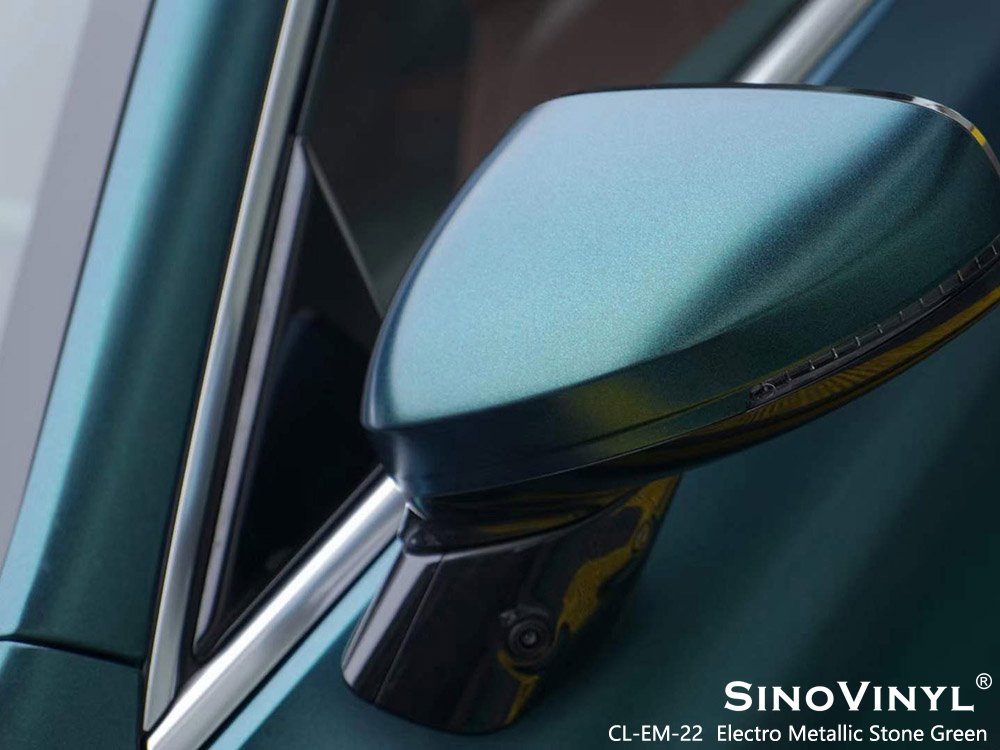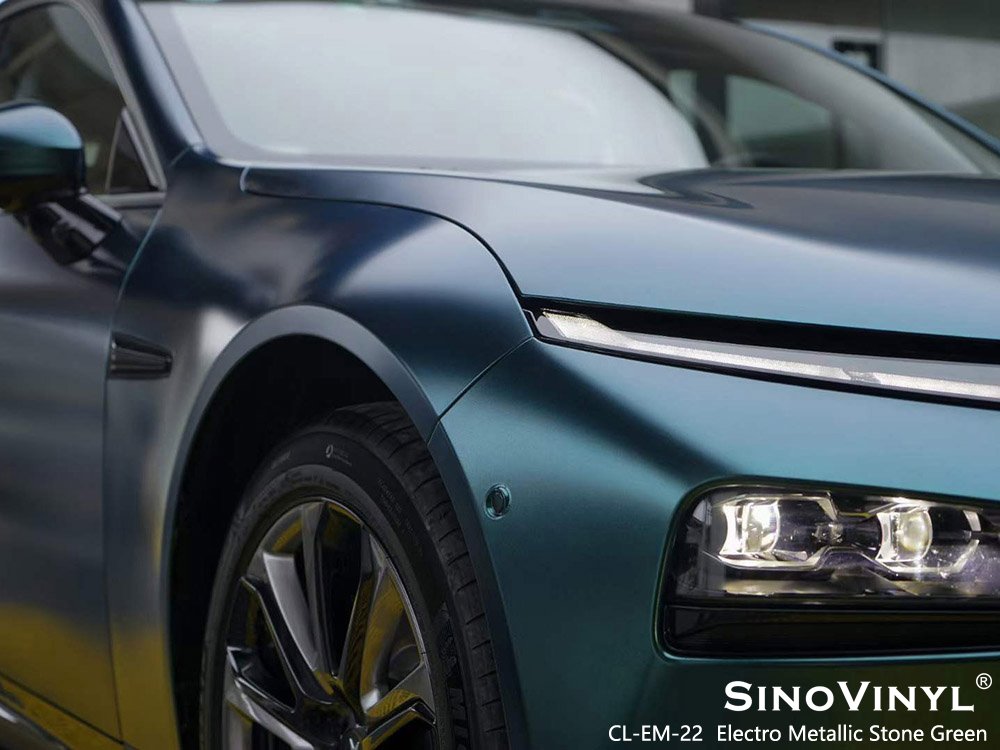 A Step-by-Step Guide to DIY Car Wrapping with Colored Vinyl
Car wrapping with colored vinyl is an exciting way to personalize and protect your vehicle. Whether you want to change the color of your car or add a unique design, a DIY car wrap can be a rewarding project. Follow these step-by-step instructions to achieve a professional-looking result:
Materials You'll Need
1. Colored car wrap vinyl of your choice
2. Squeegee or application tool
3. Heat gun or hairdryer
4. Cleaning solution or isopropyl alcohol
5. Microfiber towels
6. Knifeless tape (optional but recommended)
7. Measuring tape
Step 1: Prepare Your Vehicle
– Park your car in a shaded and dust-free area, such as a garage, to prevent the vinyl from getting damaged by direct sunlight or debris.
– Clean the entire surface of your car thoroughly. Remove dirt, grease, and wax using a cleaning solution or isopropyl alcohol. Make sure the surface is completely dry before proceeding.
Step 2: Measure and Cut the Vinyl
– Measure the areas of your car you want to wrap. Use the measuring tape to get accurate dimensions for each panel or section.
– Unroll the colored vinyl and cut it into pieces according to your measurements. Leave some excess material around the edges for easy adjustment during the application.
Step 3: Start Wrapping
– Begin with a flat and easily accessible area, such as the hood or roof.
– Peel off a small section of the backing paper from the vinyl and align it with the edge of the car surface.
– Gradually peel off more of the backing paper while pressing the vinyl down with your hand or a squeegee. Work slowly to avoid air bubbles.
Step 4: Use the Squeegee
– As you apply the vinyl, use a squeegee to smooth out any wrinkles or air bubbles. Start from the center and work your way out towards the edges.
– Apply firm and even pressure with the squeegee to ensure good adhesion. Be gentle to avoid damaging the vinyl.
Step 5: Heat and Stretch
– When you encounter curved or contoured areas, use a heat gun or hairdryer to warm up the vinyl. This makes it more pliable and allows you to stretch it to fit the shape.
– Stretch the vinyl carefully to avoid overstretching, which can lead to thinning and potential tears.
Step 6: Knifeless Tape (If Applicable)
– For complex shapes or sharp edges, knifeless tape can be used to create clean and precise cuts without the need for a knife.
– Place the knifeless tape along the desired cut line and pull the string to make a clean cut through the vinyl.
Step 7: Repeat and Finish
– Continue wrapping one panel at a time, following the same steps until the entire car is covered with colored vinyl.
– Check for any air bubbles or imperfections, and use the heat gun and squeegee to address them.
Step 8: Final Touches
– Once the car is fully wrapped, trim off any excess vinyl carefully using a sharp knife.
– Go over the entire surface again with the squeegee to ensure a smooth and secure adhesion.
Step 9: Allow Time to Set
– After finishing the wrapping process, allow the vinyl to set and adhere properly. Avoid washing or exposing the car to rain for at least 24 hours.
With this step-by-step guide, you can achieve a fantastic DIY car wrap using colored vinyl. Take your time, be patient, and follow the instructions carefully to get the best results and turn your car into a head-turning masterpiece!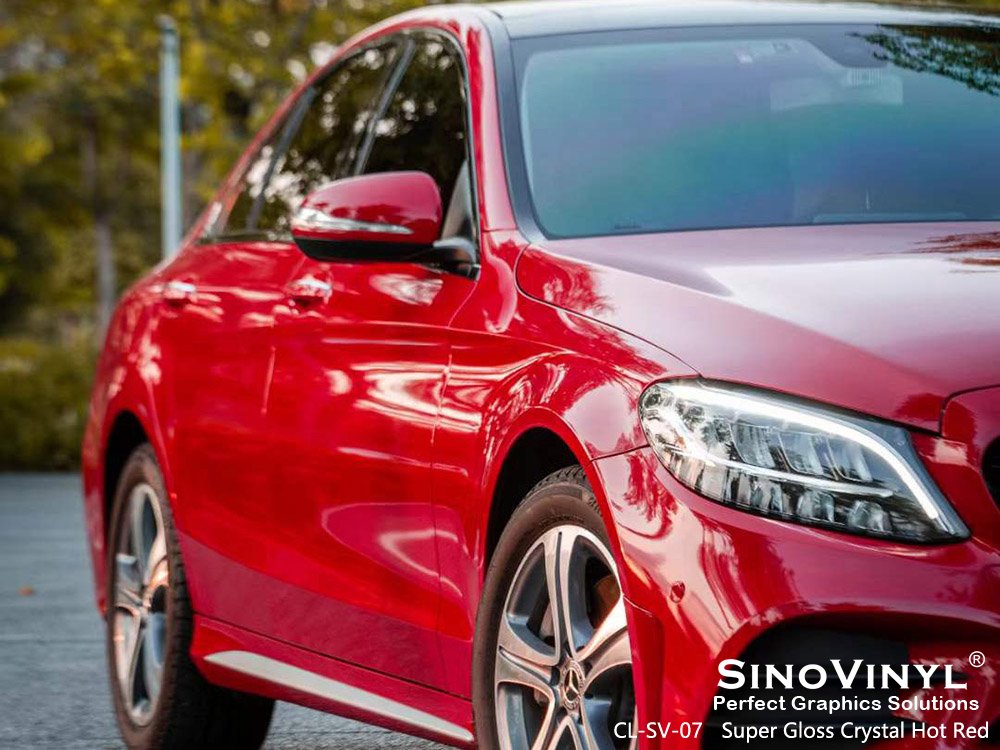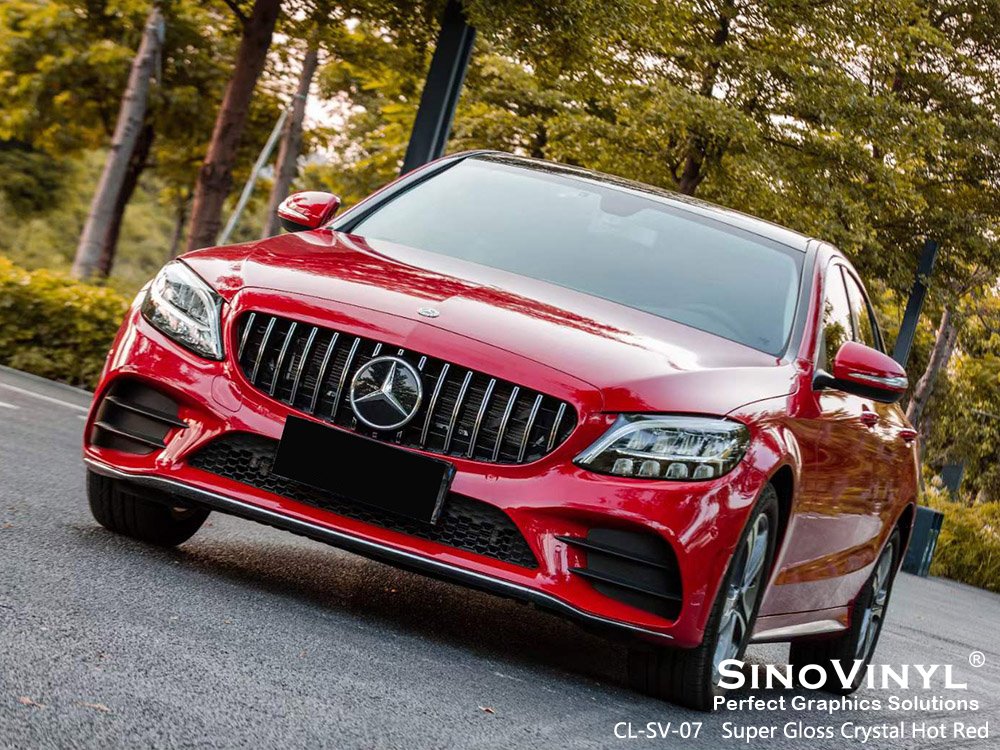 Hot Colors on the Market: Which Shades Are Trending for Car Wraps?
1. Matte Black
A timeless classic that never goes out of style, matte black gives vehicles a sleek and sophisticated appearance.
2. Satin Pearl White
This elegant and luxurious shade provides a pearl-like sheen, adding a touch of refinement to any car.
3. Glossy Metallic Silver
A modern and eye-catching color that enhances the contours and lines of the vehicle.
4. Electric Blue
A vibrant and attention-grabbing hue that brings a bold statement to the road.
5. Glossy Racing Red
A fiery and energetic color that exudes power and speed.
6. Stealthy Matte Gray
A popular alternative to black, offering a unique look with a touch of subtlety.
7. Vibrant Lime Green
A daring and unconventional choice that stands out from the crowd.
8. Chrome Finishes
Reflective and shiny chrome wraps have been gaining popularity, especially for accents and detailing.
9. Rose Gold
A rising trend in luxury car wraps, providing an elegant and opulent appearance.
10. Chameleon Color Shift
A mesmerizing color-changing wrap that shifts hues depending on the viewing angle and lighting conditions.
Remember that car wrap trends can vary based on location, cultural influences, and personal preferences. When choosing a color for your car wrap, consider factors such as your vehicle's style, the intended message or impression, and how well the color complements your personality or branding if it's a commercial vehicle.
Before getting a car wrap, it's always a good idea to consult with a professional wrap installer or check for up-to-date trends in the automotive industry to ensure you make a choice that aligns with current tastes and preferences.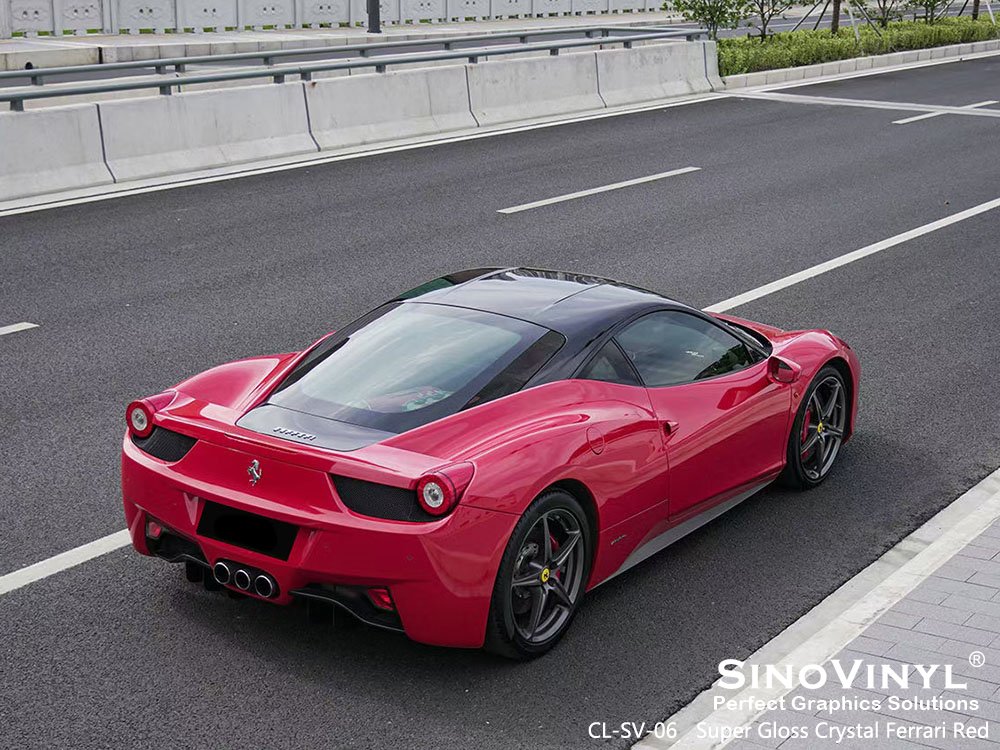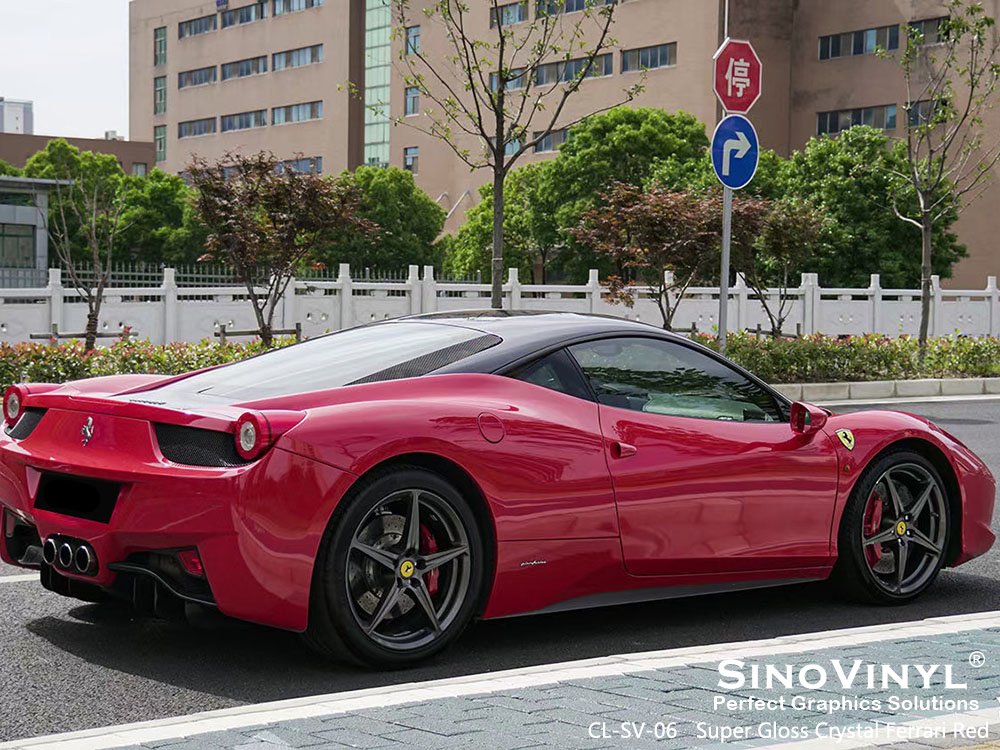 Final Words
In conclusion, when it comes to expressing your unique style on the road, there's no better way to stand out than with hot sale colored car wrap vinyl. Embrace the trend and elevate your vehicle's aesthetics to a whole new level. Whether you prefer bold and vibrant shades or understated elegance, colored car wrap vinyl offers limitless possibilities to suit your personality. Take advantage of the current hot sale offers and transform your car into a head-turning masterpiece. Don't miss out on this opportunity to wrap up your style and leave a lasting impression on fellow car enthusiasts and passersby alike. Upgrade your ride and enjoy the journey with a touch of personal flair!