Unleash your creativity and embark on a unique visual journey with super stretchable vinyl wrap. Sino Group, a professional customized graphic car wrap vinyl sticker manufacturer and wholesale supplier, offers a wide range of options including the PM007 Black Yellow Orange Color Splash-Ink Customized Vehicle Wrap Vinyl. With its exceptional stretchability and ability to maintain color integrity, this vinyl wrap opens up endless possibilities for transforming your vehicle. Let's dive into the details and explore how this innovative product can help you achieve a seamless and stunning car customization.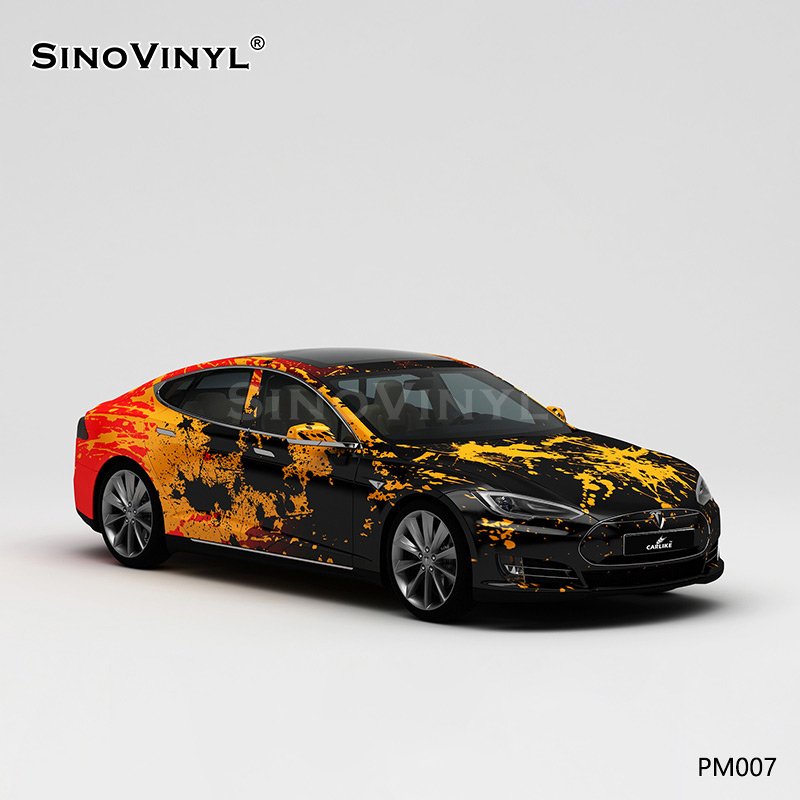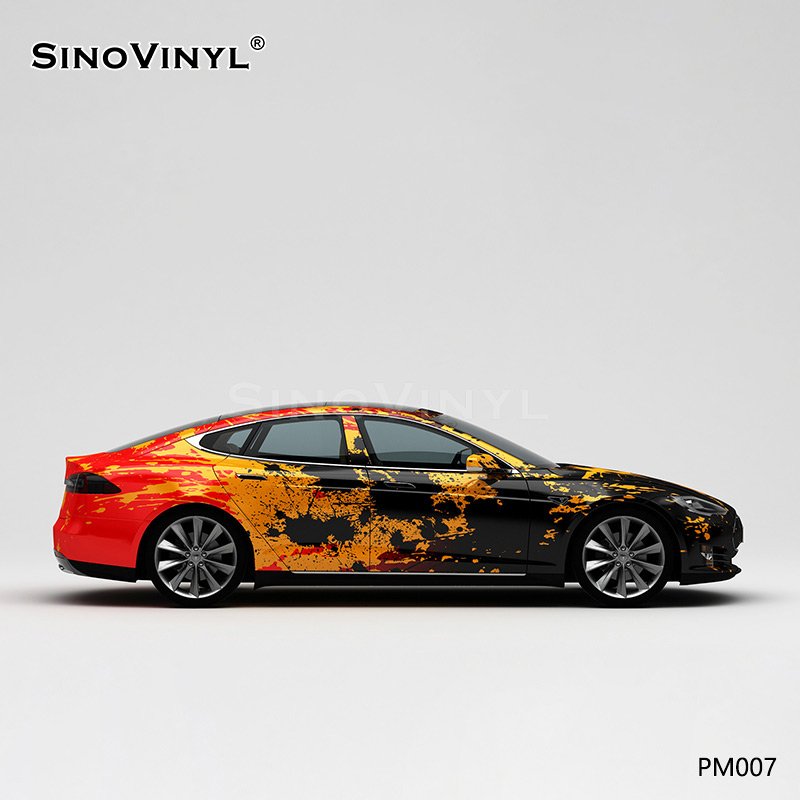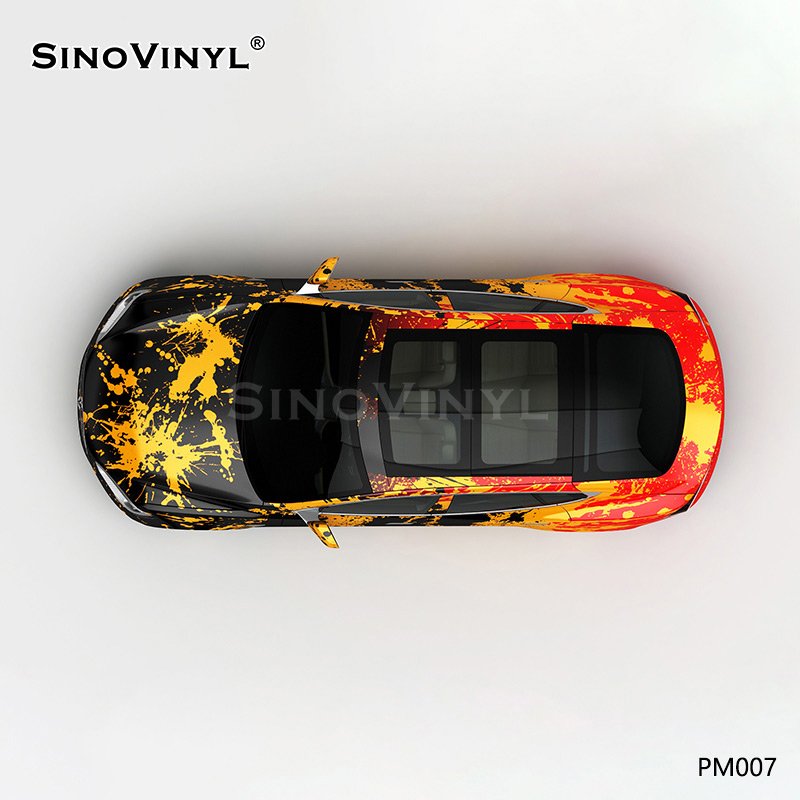 Customization for Your Car Model:
The PM007 Black Yellow Orange Color Splash-Ink Vehicle Wrap Vinyl is specially customized to fit your car model precisely. This ensures a perfect fit to the large arcs of your vehicle's exterior, allowing the vinyl wrap to seamlessly cover the entire body. The result is a flawless finish that rivals the original paint job.

Unwavering Color and Durability:
One of the standout features of this vinyl wrap is its ability to maintain color integrity. The super stretchable material ensures that the colors of the wrap remain vibrant and true, even when stretched over curves and contours. This means that your customized vehicle will look stunning from every angle, without any distortion or fading. Furthermore, the vinyl wrap is designed to withstand the elements and maintain its durability over time, ensuring long-lasting results.

Good Conformity and Crack-Free Performance:
Thanks to its excellent conformity, the PM007 vinyl wrap eliminates the risk of cracking or unsightly lines during installation. It seamlessly adheres to the curves and crevices of the vehicle's body, providing a professional and uniform appearance. The result is a transformation that is so seamless and flawless that it's difficult to distinguish it from a factory paint job.

Enhancing and Protecting Your Car:
By opting for the PM007 super stretchable vinyl wrap, you not only give your vehicle a unique and personalized look but also provide it with an additional layer of protection. The vinyl wrap acts as a barrier, safeguarding your car's original paint from scratches, small dings, and the effects of everyday wear and tear. This ensures that your vehicle retains its value, preserving its showroom-worthy appearance for years to come.
Conclusion:
With the PM007 Black Yellow Orange Color Splash-Ink Customized Vehicle Wrap Vinyl, the possibilities for car customization are only limited by your imagination. Allow Sino Group's expertise in vinyl wrap manufacturing to help you achieve a flawless, vibrant, and durable transformation. From its perfect fit to large arc bodies and unwavering color integrity to its crack-free performance and protective qualities, this super stretchable vinyl wrap will exceed your expectations and turn heads wherever you go. Give your vehicle the ultimate makeover and let your creativity shine with the endless potential of super stretchable vinyl wrap.
Here is the different product,striking the pictures or titles can have the details !!!