Looking to make a bold statement and turn heads wherever you go? Look no further than the ZS008 Rusty Gulf Oil Painting Car Wrap Vinyl. With Sino Group's expertise in manufacturing premium+ quality car wrap vinyl for over 15 years, this exceptional product combines innovative design and superior craftsmanship to give your car an extraordinary transformation.
Customized to Perfectly Fit Your Car Model
At Sino Group, we understand that every car is one-of-a-kind. That's why the ZS008 Rusty Gulf Oil Painting Car Wrap Vinyl is specially customized according to your car model. After placing your order, simply provide us with your car model details, and we'll ensure a seamless fit and impeccable installation.
Stretch, Wrap, and Transform with Ease
The ZS008 Car Wrap Vinyl boasts remarkable super stretch capabilities, allowing for effortless application on curved surfaces and intricate car body features. Its incredible restorability ensures that the vinyl retains its original form, even after encountering minor scratches or impacts. Your car will maintain its stunning appearance, impressing onlookers at every turn.
Premium+ Quality Crafted with Calendered Film Technology
Our commitment to excellence is reflected in the production of the ZS008 Car Wrap Vinyl. Employing advanced calendered film technology, we've created a product with a film thickness of 160 microns (6.4 mil) that guarantees durability and longevity. The vinyl is accompanied by a high-quality silicone-coated release paper, ensuring a smooth and trouble-free installation process.
Unmatched Performance in Any Condition
No matter the weather conditions, the ZS008 Car Wrap Vinyl stands up to the test. With an adhesive thickness of 30μm and a temperature resistance ranging from -50°C to +130°C, this vinyl maintains a secure and long-lasting bond with your car's surface. Say goodbye to air bubbles, as this vinyl delivers a seamless finish that will leave others in awe.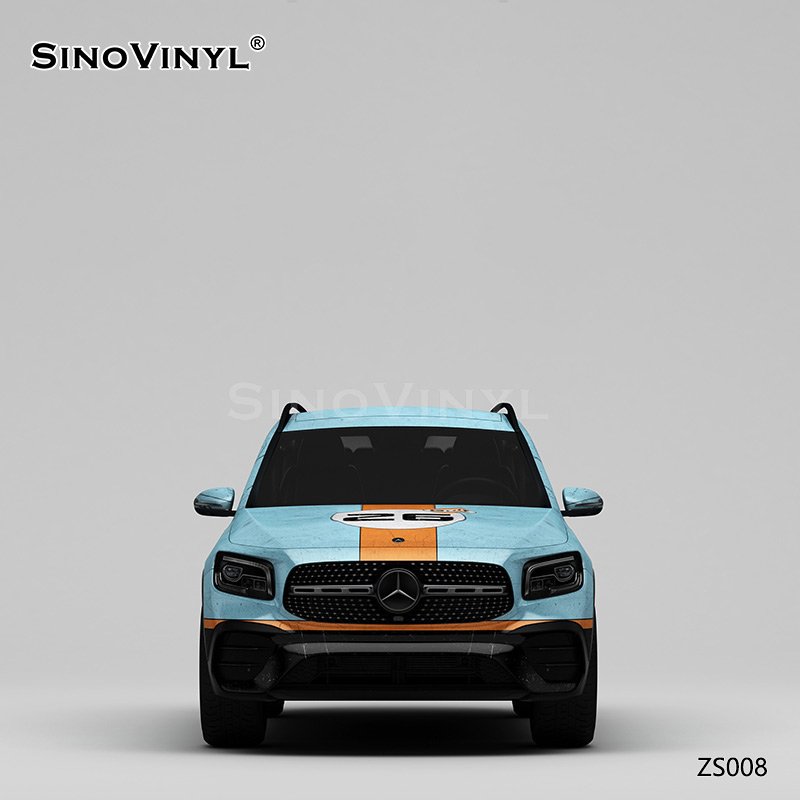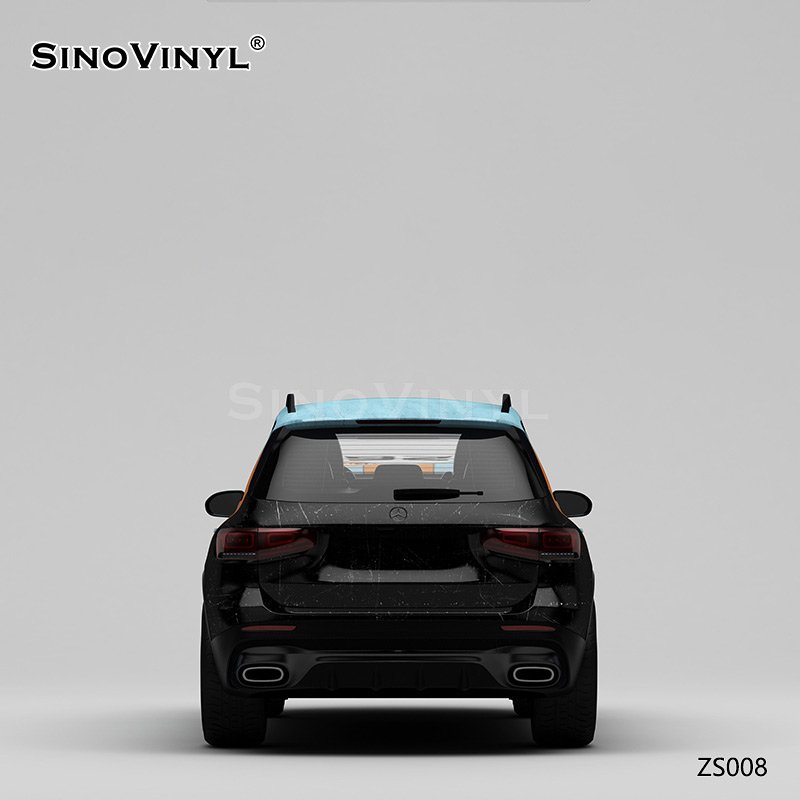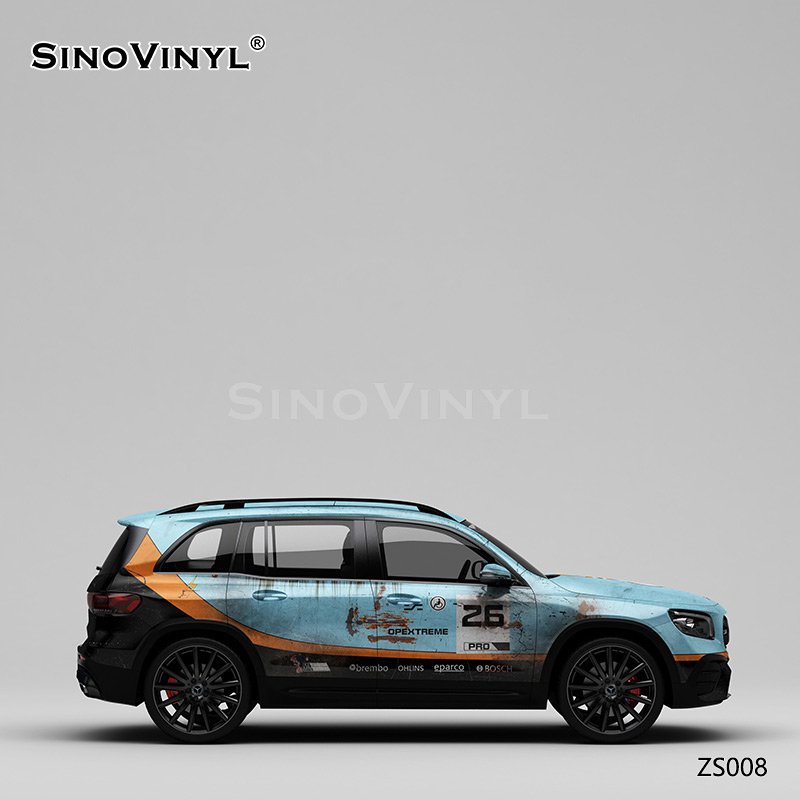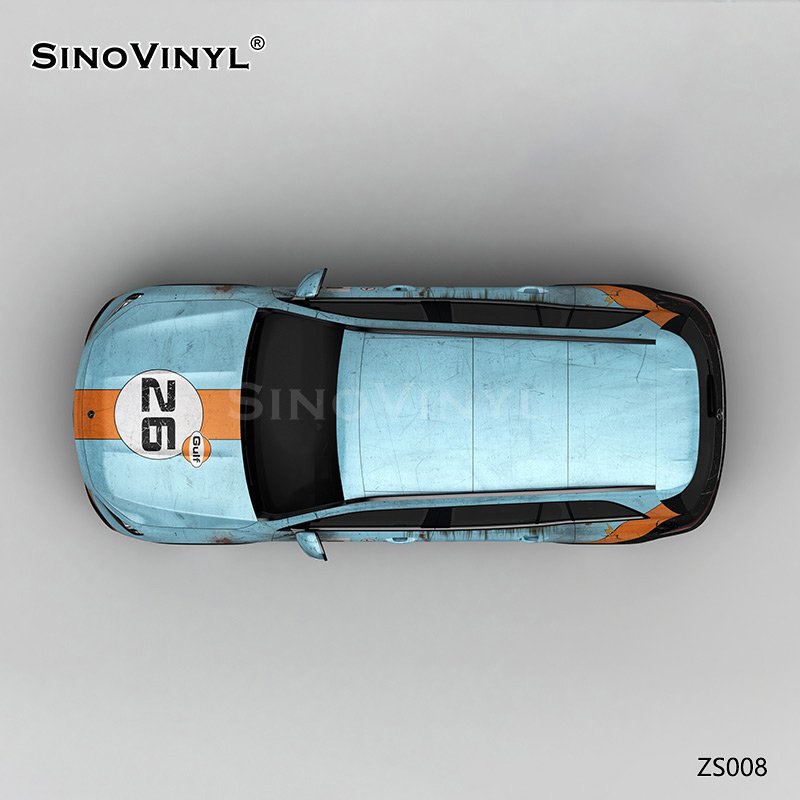 Essential Specifications and Storage Information
To provide you with all the essential details, here are the key specifications of the ZS008 Rusty Gulf Oil Painting Car Wrap Vinyl:
Model Number: CL-ZS008
Durability: 1-3 years
Application: Car wrap
Application temperature: From +80°C to +120°C
Storing period: 3 years (when stored in +10°C to +25°C, relative humidity 50%, in the original package, away from direct sunlight, in a clean and dry place)
Package: Full roll width of 1.52m, length of 20m, weight of 16KG
Packing size: 1.55m x 0.18m x 0.18m
Don't miss the opportunity to transform your car's appearance with the captivating ZS008 Rusty Gulf Oil Painting Car Wrap Vinyl. Place your order now and experience the exceptional quality, customization, and durability that this product offers. Remember to provide us with your car model information to ensure a perfect fit. Get ready to showcase your unique style and leave a lasting impression wherever you drive!
Upgrade your car's aesthetics today with ZS008 Rusty Gulf Oil Painting Car Wrap Vinyl from Sino Group.