Benefits of Using Custom Vinyl Wraps
Here are some benefits of using custom vinyl wraps for cars:
1. Protection from UV Rays, Scratches, and Road Debris:
– Vinyl wraps act as a barrier against harmful UV rays, helping to prevent paint fading and oxidation.
– They offer an additional layer of protection against minor scratches, dings, and road debris, preserving the vehicle's original finish.
2. Cost-Effectiveness Compared to Paint:
– Custom vinyl wraps are generally more affordable than a complete paint job, making them an attractive option for those on a budget.
– Additionally, the cost of repairing or replacing a damaged vinyl wrap is often lower than repainting a vehicle.
3. Variety of Finishes and Textures:
– Vinyl wraps come in a wide range of finishes, including matte, gloss, satin, metallic, and even specialty textures like carbon fiber or brushed metal. This versatility allows for endless design possibilities.
4. Design Flexibility and Personalization:
– Vinyl wraps offer almost limitless customization options. They can be used to create intricate graphics, unique patterns, or even replicate intricate paint effects like chrome or gradients.
5. Quick Installation and Reduced Downtime:
– Applying a vinyl wrap typically takes less time than a traditional paint job. This means less downtime for the vehicle and a quicker turnaround for customization.
6. Easy Maintenance and Cleaning:
– Vinyl wraps are easy to clean with mild soap and water, and they do not require specialized cleaning products. This makes maintenance hassle-free and cost-effective.
7. Removability and Potential to Change Designs:
– Unlike paint, vinyl wraps are not permanent. They can be safely removed without damaging the underlying paint, allowing for a change in design or a return to the original finish.
8. Preservation of Resale Value:
– Custom vinyl wraps can help protect the original paint underneath. This can be a significant advantage when it comes time to sell or trade in the vehicle.
9. Advertising and Branding Opportunities:
– Vinyl wraps offer a versatile platform for businesses to advertise their brand or products on company vehicles. This mobile advertising can reach a wide audience and boost brand visibility.
10. Less Environmental Impact:
– The production and application of vinyl wraps tend to have a lower environmental impact compared to traditional automotive painting processes, which often involve solvents and other chemicals.
11. Innovative and Eye-Catching Aesthetics:
– Vinyl wraps allow for creative and attention-grabbing designs that can make a vehicle stand out in a crowd, whether it's for personal expression or to promote a business or event.
These benefits collectively make custom vinyl wraps a popular choice for vehicle owners looking to protect, personalize, and enhance the appearance of their cars.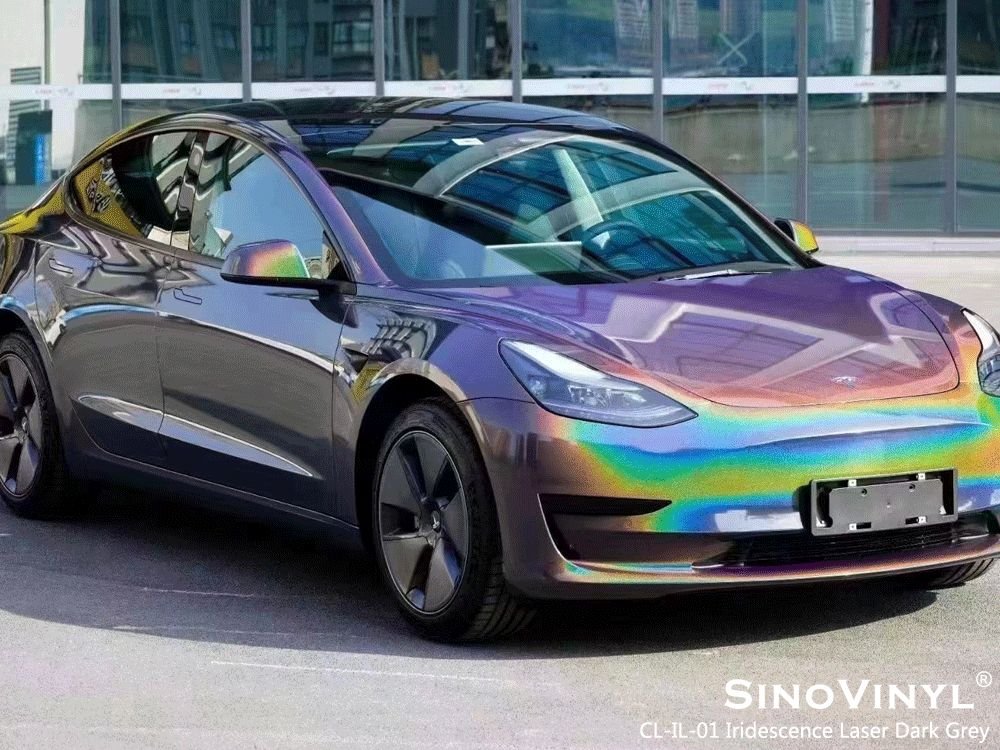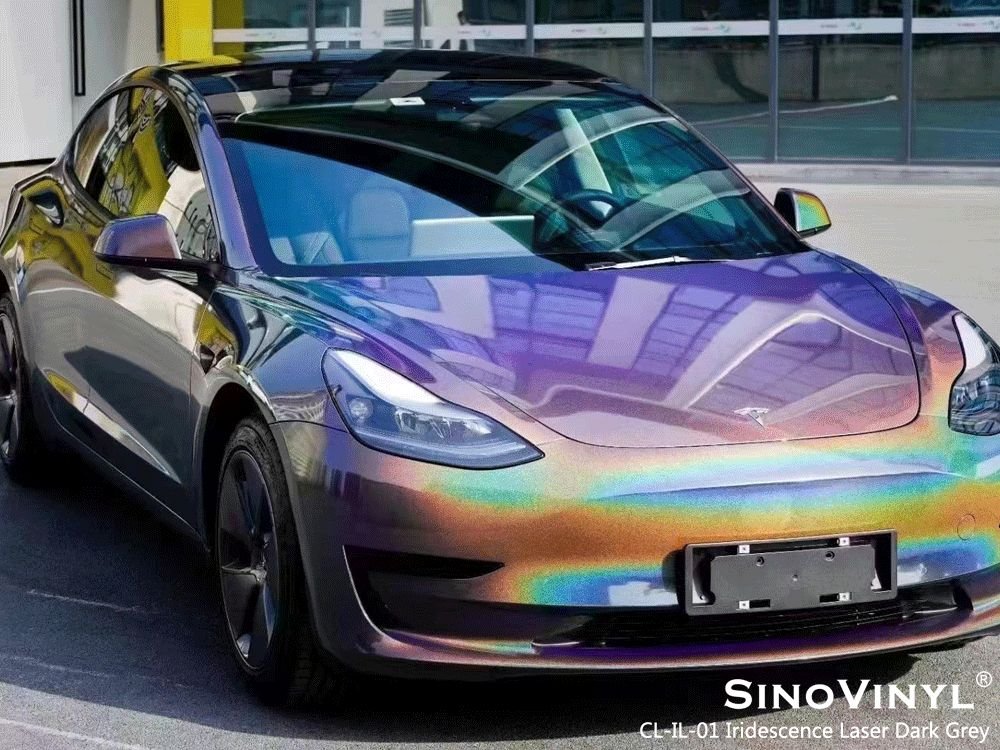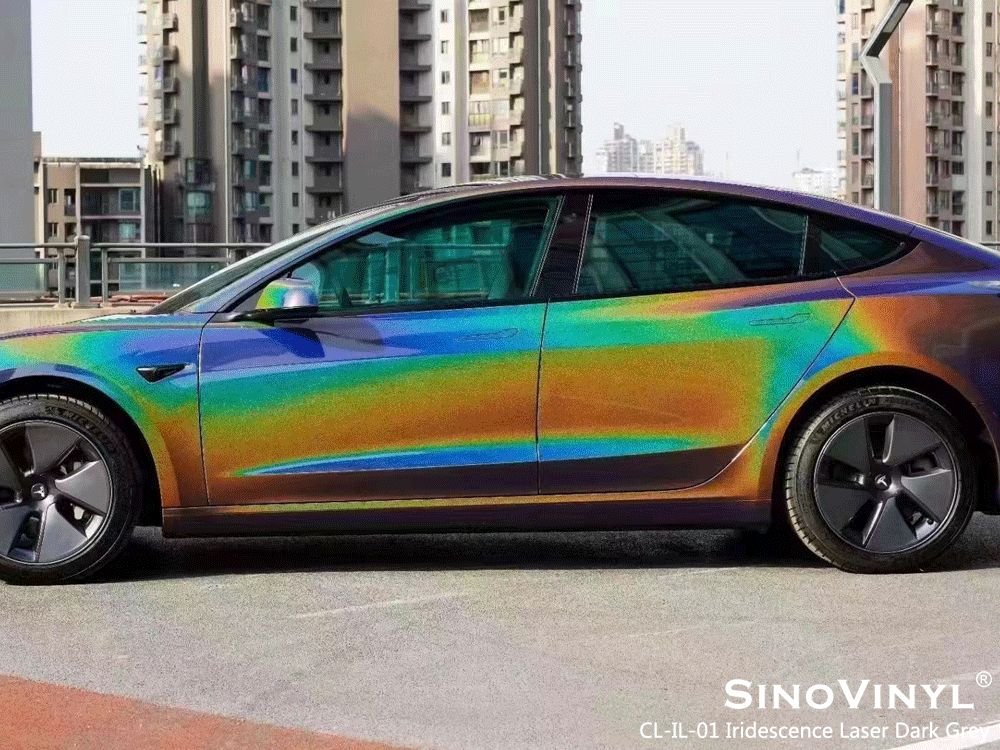 Design and Artwork Considerations
Here are some detailed considerations for design and artwork when it comes to custom car vinyl wraps:
1. Working with Professional Designers:
– Hiring a Professional: The benefits of working with a skilled designer or design team with experience in vehicle wraps.
– Portfolio Review: Assessing a designer's past work to ensure they understand your vision and have the necessary expertise.
– Clear Communication: Effectively conveying your ideas, preferences, and any specific branding elements you want to incorporate.
2. Choosing Colors, Patterns, and Graphics:
– Color Psychology: Exploring how different colors evoke emotions and convey messages, and choosing hues that align with your brand or personal style.
– Contrast and Legibility: Ensuring that text and graphics are easily readable against the chosen background color or pattern.
– Brand Consistency: Incorporating existing brand colors, logos, and imagery to maintain a cohesive visual identity.
– Patterns and Textures: Utilizing textures or patterns to add depth and interest to the design, or achieve a specific aesthetic (e.g., carbon fiber, brushed metal).
– Scaling and Proportions: Determining the appropriate size and scale of graphics to ensure they are visually balanced and impactful.
3. Typography and Fonts:
– Font Selection: Choosing fonts that are legible and appropriate for the style and message of your design.
– Font Pairing: Combining different fonts for headings, subheadings, and body text to create visual hierarchy and interest.
4. Image Selection and Editing:
– High-Quality Images: Using high-resolution images to ensure clarity and sharpness in the final wrap.
– Photo Editing Tools: Discussing the importance of image editing software for retouching, cropping, and adjusting colors.
5. Custom Artwork vs. Pre-designed Templates:
– Benefits of Custom Artwork: Tailoring the design to your specific vision, ensuring uniqueness, and capturing your brand essence.
– Template Considerations: Exploring pre-designed templates and discussing how they can be customized to suit your needs.
6. Testing and Mock-ups:
– Creating Mock-ups: Using digital tools or physical prototypes to visualize how the design will look on the vehicle before finalizing the wrap.
– Test Prints: Printing a small-scale version of the design to assess colors, scale, and overall appearance.
7. Compliance with Vehicle Features:
– Considering the contours, curves, and features of the vehicle to ensure the design fits seamlessly and enhances its natural lines.
8. Feedback and Revisions:
– Collaborative Process: Discussing the importance of open communication with the designer and being receptive to feedback for refining the design.
By addressing these design and artwork considerations, you can ensure that your custom car vinyl wrap not only looks visually appealing but also effectively communicates your desired message or brand identity.