Working with Complex Areas and Curves
When it comes to applying vinyl wrap to a car, one of the more challenging aspects is working with complex areas and curves. These areas, such as bumpers and fenders, can be tricky because the vinyl needs to conform smoothly to the shape of the surface. Here are some strategies and techniques to tackle these challenging areas effectively:
1. Surface Preparation
Before attempting to wrap complex areas, it's crucial to ensure the surface is clean, smooth, and free of any contaminants. Any imperfections or debris can make it harder for the vinyl to adhere properly.
2. Heat Application Techniques
– Heat Gun Usage: A heat gun is an essential tool for working with vinyl wrap. By gently heating the vinyl, it becomes more pliable and easier to manipulate around curves and contours. Start with low heat and gradually increase if needed.
– Heat in Sections: Focus on one small section at a time. Apply heat to soften the vinyl, then use a squeegee to press it into place. Continue this process, moving from one section to the next.
3. Stretching and Tensioning
– Careful Stretching: When working on curves, it's important to stretch the vinyl slightly to help it conform to the shape. However, be cautious not to overstretch, as this can cause the vinyl to thin out and potentially tear.
– Tension Control: Maintain a consistent tension across the surface. This ensures an even application without excessive stress on the material.
4. Proper Squeegee Technique
– Use a high-quality squeegee with a felt or fabric edge to avoid scratching the vinyl.
– Apply even pressure, starting from the center and working outward to push out air bubbles and ensure a smooth finish.
5. Relief Cut
– For extremely curved areas, consider making relief cuts. These are small, strategic incisions in the vinyl that allow it to overlap smoothly without bunching or wrinkling.
6. Working in Sections
– Break down the complex area into manageable sections. By focusing on smaller areas at a time, you can give each section the attention it needs for a precise application.
7. Practice and Patience
– Practice on spare pieces of vinyl to get a feel for how it stretches and conforms around curves. Don't rush the process; take your time to achieve a professional finish.
8. Post-Heating
– After the vinyl is applied, use the heat gun again to post-heat the material. This helps to set the adhesive and ensure a secure bond.
By employing these strategies and techniques, you'll be better equipped to handle complex areas and curves when applying vinyl wrap to your car. Remember, practice and patience are key to achieving a flawless finish!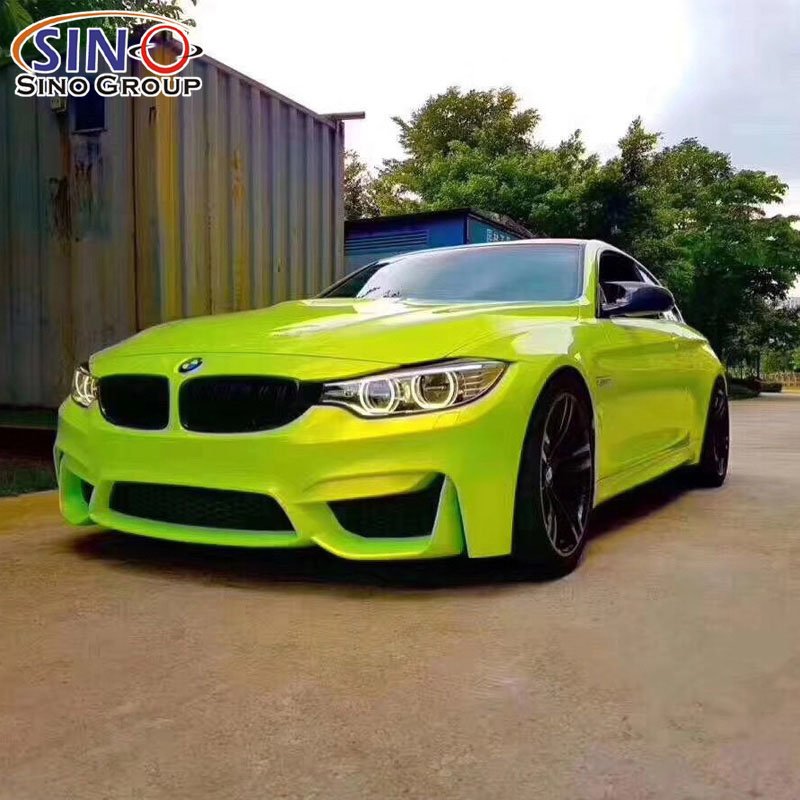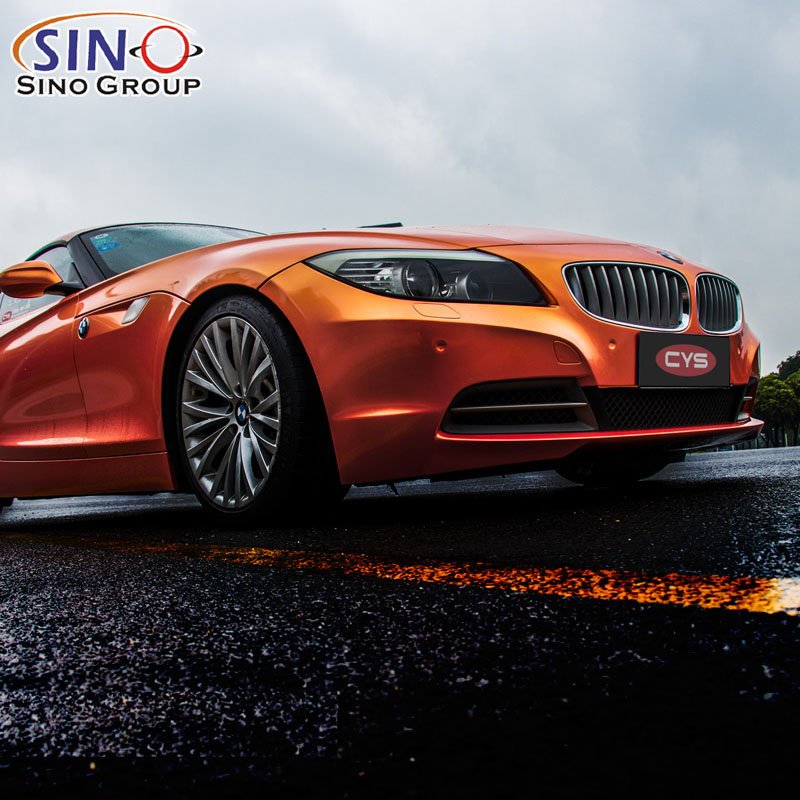 Tips for Achieving a Professional Finish
Here are some tips for achieving a professional finish when applying a DIY vinyl wrap to your car:
1. Surface Preparation is Key
– Ensure that the surface is impeccably clean and free of any dust, dirt, or debris. Use a high-quality cleaning agent and thoroughly dry the area before applying the vinyl.
2. Heat and Stretch Strategically
– Use a heat gun to gently warm the vinyl. This makes it more pliable and easier to stretch. Pay special attention to areas with curves or recesses.
3. Start from the Center Outward
– Begin applying the vinyl from the center of the panel and work your way out towards the edges. This helps to evenly distribute the material and minimizes the risk of wrinkles or bubbles.
4. Use a Squeegee Effectively
– Apply even pressure with a squeegee to smooth out the vinyl as you go. Start in the center and work towards the edges. Be careful not to press too hard, which can cause stretching.
5. Work in Small Sections
– Divide larger panels into manageable sections. This allows you to focus on one area at a time, ensuring proper tensioning and minimizing the risk of imperfections.
6. Address Wrinkles and Bubbles Promptly
– If you notice any wrinkles or bubbles forming, stop and lift the vinyl. Gently reapply, smoothing it out with a squeegee. The use of heat can also help to remove wrinkles.
7. Use a Relief Cut for Complex Areas
– When wrapping around curves or intricate shapes, make relief cuts in the vinyl. This allows it to conform to the shape without excess material bunching up.
8. Overlap Edges with Precision
– When working on multiple panels or sections, overlap the edges of the vinyl slightly. This ensures a seamless finish and helps prevent any visible gaps.
9. Adjust Tension as Needed
– Pay close attention to the tension of the vinyl. It should be tight enough to adhere smoothly, but not so tight that it distorts the pattern or causes stress marks.
10. Inspect Your Work Regularly
– Periodically step back and inspect your progress. Look for any imperfections, bubbles, or wrinkles and address them immediately.
11. Practice Patience and Take Your Time
– Rushing through the process can lead to mistakes. Take your time, especially when working on complex or intricate areas.
12. Finish with Post-Heating
– After applying the vinyl, go over the entire surface with a heat gun. This helps the material adhere firmly and settle into its final position.
Remember, practice makes perfect. If you're new to vinyl wrapping, consider practicing on smaller, less visible areas before tackling the larger panels of your car.