Choosing the Right Vinyl Material
1. Different Types of Vinyl (Cast, Calendared, etc.)
– Cast Vinyl
Cast vinyl is made through a casting process that involves spreading a liquid form of vinyl onto a substrate and allowing it to set. This results in a very thin and flexible material. Cast vinyl is considered the premium option for car wraps. It conforms exceptionally well to curved surfaces, making it easier to apply on complex areas of your vehicle.
– Calendared Vinyl
Calendared vinyl is made by extruding a solid vinyl sheet through a series of rollers. While it's more affordable, it may not conform as smoothly to curved surfaces and may have a shorter lifespan compared to cast vinyl. Calendared vinyl is suitable for flat or gently curved areas of the vehicle.
2. Selecting the Right Finish (Matte, Gloss, Satin, etc.)
– Matte Finish: Matte vinyl provides a non-reflective, flat finish.
– Gloss Finish: Gloss vinyl offers a shiny, reflective surface. It's relatively easy to clean and maintain, but it may show imperfections more readily compared to matte finishes.
– Satin Finish Satin falls in between matte and gloss in terms of reflectivity.
3. Considering Durability and Quality
– When choosing a vinyl material, it's important to consider the durability and overall quality of the product. Cast vinyl tends to be more durable and long-lasting compared to calendared vinyl. Investing in a higher quality vinyl may lead to a better-looking and longer-lasting wrap.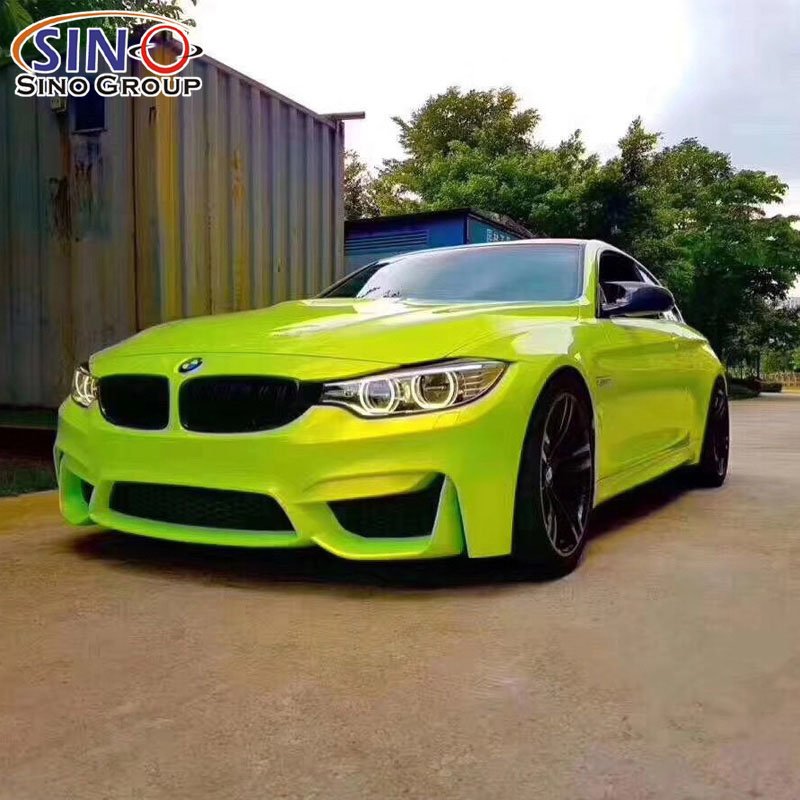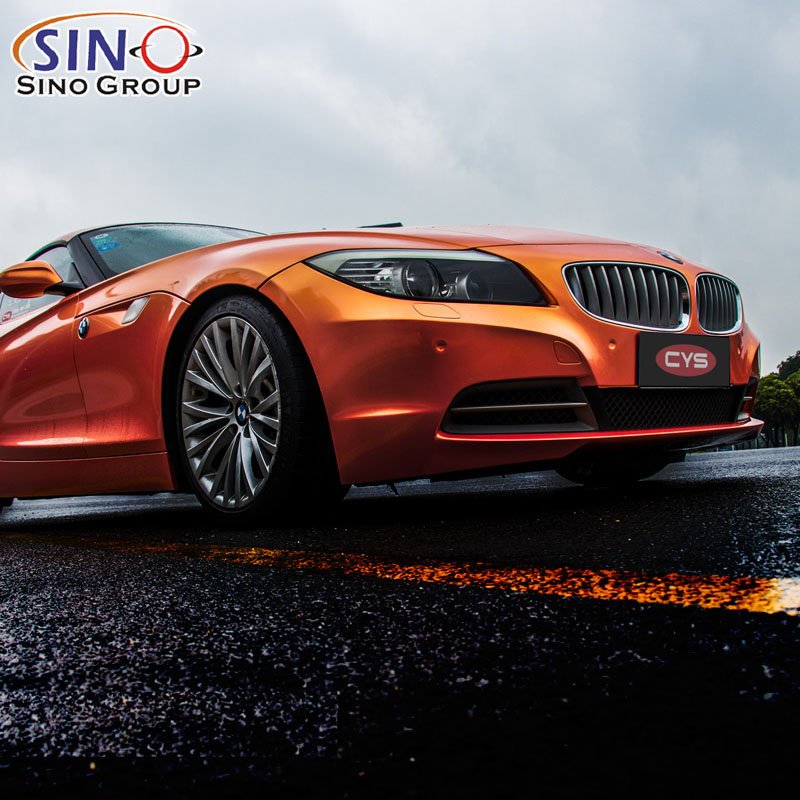 Common Mistakes and How to Avoid Them
Here are some common mistakes that can occur when applying a vinyl car wrap, along with tips on how to avoid them:
1. Air Bubbles
– Mistake: Air bubbles can form underneath the vinyl, creating an uneven surface.
– Avoidance: Use a squeegee to press the vinyl onto the surface, starting from the center and working outward. If bubbles still form, carefully lift the vinyl and reapply.
2. Creases and Wrinkles
– Mistake: Creases and wrinkles can occur when the vinyl is not stretched or heated properly during application.
– Avoidance: Use a heat gun to warm the vinyl, making it more pliable. Smooth out any wrinkles with a squeegee, working from the center outward.
3. Overstretching the Vinyl
– Mistake: Stretching the vinyl too much can lead to it thinning out and becoming translucent.
– Avoidance: Be mindful of the amount of stretch needed for each area and use a heat gun to help conform the vinyl without excessive stretching.
4. Insufficient Cleaning and Surface Preparation
– Mistake: Failing to properly clean and prepare the surface can lead to poor adhesion and eventual lifting of the vinyl.
– Avoidance: Thoroughly clean the surface with a degreaser, ensuring all dirt, wax, and contaminants are removed. Use a primer or adhesion promoter on challenging surfaces.
5. Lifting Edges and Corners
– Mistake: The edges and corners of the vinyl can lift over time if not properly secured during application.
– Avoidance: Pay special attention to edges and corners, using a heat gun to ensure they adhere tightly. Press down firmly with a squeegee to secure the edges.
6. Inadequate Trimming
– Mistake: Leaving excess vinyl or uneven edges can result in a less professional finish.
– Avoidance: Use a sharp knife or precision cutting tool to trim the vinyl, following the contours of the vehicle. Take your time and work slowly for clean edges.
7. Not Using a Heat Gun or Torch
– Mistake: Neglecting to use a heat gun or torch can make it more difficult to conform the vinyl to curves and contours.
– Avoidance: Use a heat gun to warm the vinyl before application. This makes it more pliable and easier to work with, especially on complex surfaces.
8. Ignoring Weather Conditions
– Mistake: Applying vinyl in extreme temperatures or humidity levels can lead to adhesion problems.
– Avoidance: Choose a day with moderate temperatures (around 60-80°F or 15-27°C) and low humidity for the best results. Avoid windy conditions, as it can make handling the vinyl more challenging.
9. Rushing the Process
– Mistake: Trying to complete the wrap quickly can lead to errors and imperfections.
– Avoidance: Take your time and follow each step carefully. Precision and patience are key to a successful vinyl wrap.
10. Not Testing the Vinyl on a Small Area
– Mistake: Applying the vinyl without testing it on a small, inconspicuous area can lead to unexpected issues.
– Avoidance: Always test a small section of the vehicle first to ensure the vinyl adheres properly and does not damage the paint.
By being aware of these common mistakes and following the recommended avoidance tips, you'll increase the likelihood of achieving a professional-looking vinyl car wrap. Remember, practice and patience are crucial to mastering this skill!