Colorful Squares Vinyl Rolls Wholesale Printing Customized PVC Film
Looking for a unique way to personalize your car and make heads turn? Consider wrapping it with colorful squares vinyl rolls wholesale printing customized PVC film. Read on for all the details.
First and foremost, car wrap vinyl is a cost-effective way to update the look of your car without a full paint job. You can customize the design to your liking and even change it up with seasonal trends or events. This is especially appealing to businesses looking to advertise and catch the eyes of potential customers. Not only does car wrap vinyl add a unique look to your vehicle, but it also adds a layer of protection to your car's original paint.
The vinyl acts as a barrier against scratches, dings, and other minor damages. Plus, it's a breeze to remove and won't damage the paint job underneath. When it comes to design, colorful squares vinyl rolls offer endless possibilities. You can go for a bold and bright look or a more subdued pattern.
The wholesale printing option allows you to get your hands on a larger quantity of vinyl at a lower price point. Overall, car wrap vinyl is a smart investment for both personal and business use. With its customizable designs and added protection, it's a no-brainer. Consider incorporating colorful squares vinyl rolls into your next car wrap project for a truly unique look.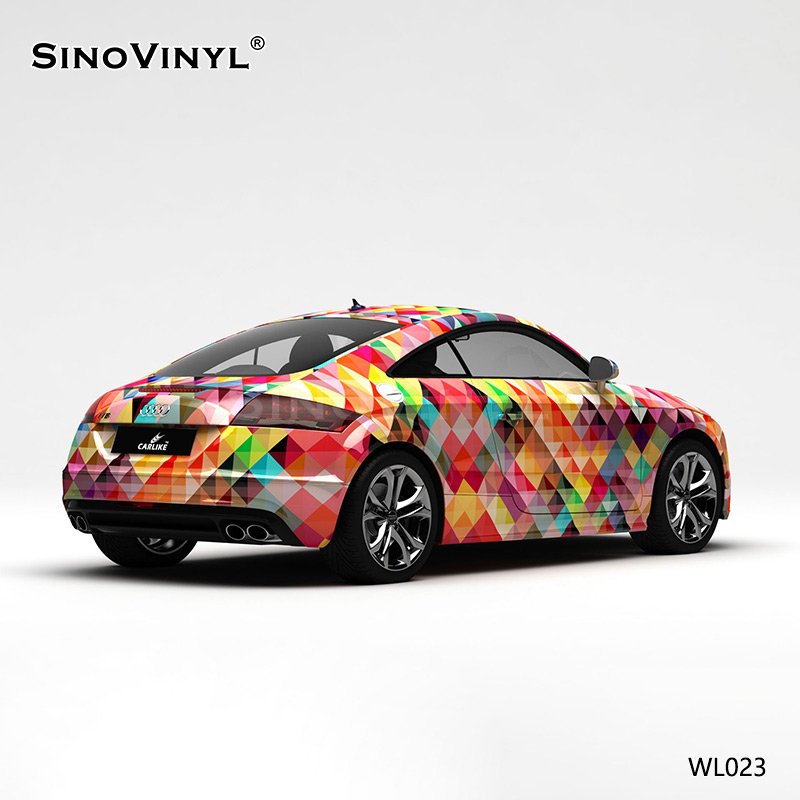 Here is the different product,striking the pictures or titles can have the details !!!