Top Cartoon Car Wrap Trends of 2023
Here are some potential trends that might be popular for cartoon car wraps in 2023 based on general patterns and developments in the automotive industry:
1. Futuristic Cartoon Characters
Expect to see more futuristic and cutting-edge cartoon characters as advancements in technology and design inspire new creative concepts.
2. 3D Effects
With the continuous improvement in printing and wrapping technologies, 3D cartoon car wraps might become a sought-after trend, giving vehicles a more dynamic and immersive appearance.
3. Hyper-Realistic Cartoons
Artists may push the boundaries of realism, creating cartoon characters with incredibly detailed and lifelike features, blurring the line between reality and animation.
4. Environmental Themes
In response to growing environmental awareness, cartoon car wraps with eco-friendly and nature-inspired themes might become popular, featuring animals, forests, and sustainable motifs.
5. Retro Revival
Nostalgic cartoon characters from the past may make a comeback in 2023, tapping into the sentimental feelings of car enthusiasts.
6. Collaborations and Brand Partnerships
Cartoon car wraps featuring famous cartoon characters collaborating with automotive brands or popular influencers could gain traction in marketing and customization.
7. Interactive Wraps
Advancements in technology might lead to interactive elements on cartoon car wraps, such as animations that respond to sound, touch, or movement.
8. Minimalist Cartoons
Simplicity and minimalism have been growing trends in various design fields, and cartoon car wraps might follow suit, featuring clean and straightforward designs.
9. Glow-in-the-Dark Effects
Illuminated cartoon car wraps that glow in the dark could become popular, especially among car enthusiasts attending nighttime events.
10. Cultural and Artistic Diversity
Cartoon car wraps that draw inspiration from different cultures and artistic styles might become prevalent, celebrating diversity and uniqueness.
Remember, these are speculative trends, and it's essential to research further and stay updated with the latest developments in the automotive and design industries to get accurate and up-to-date information on cartoon car wrap trends in 2023.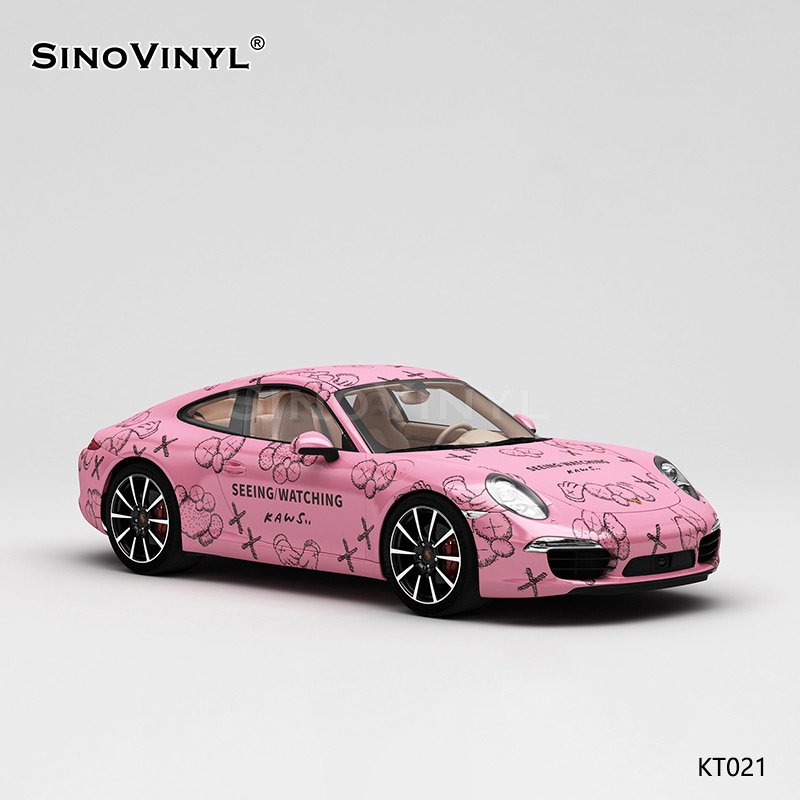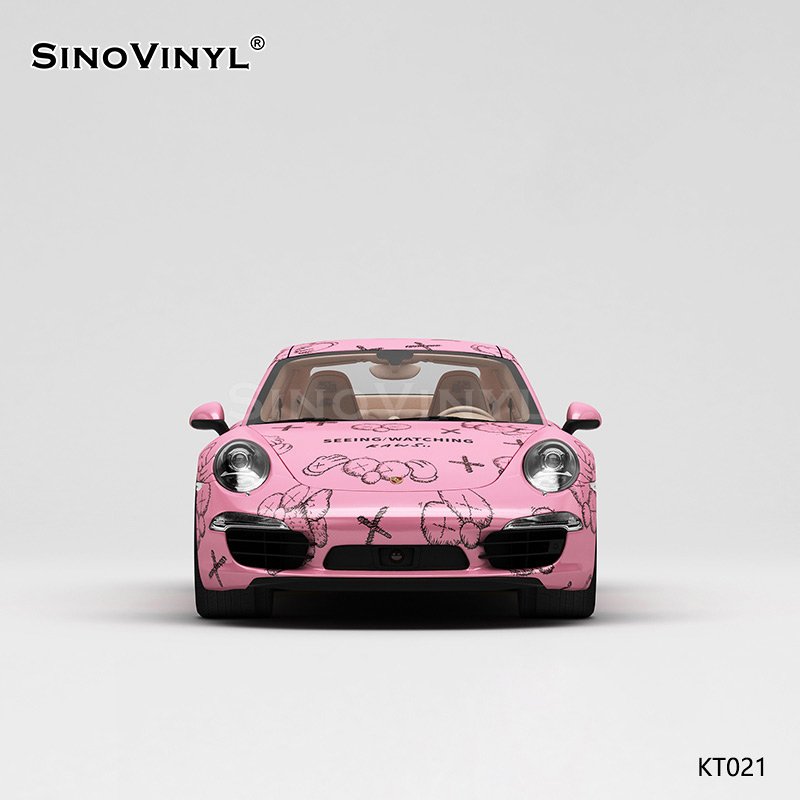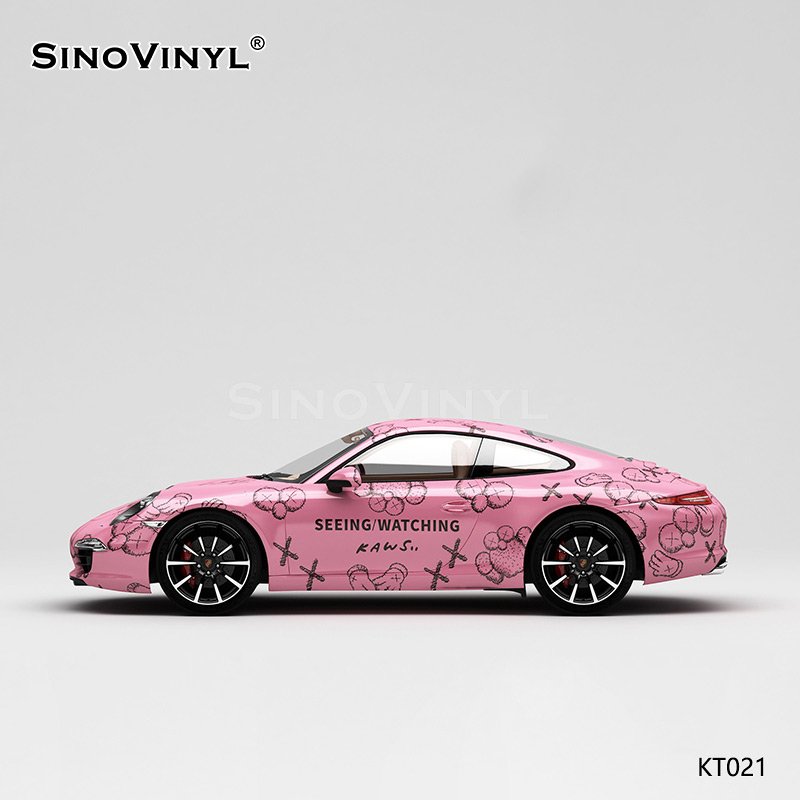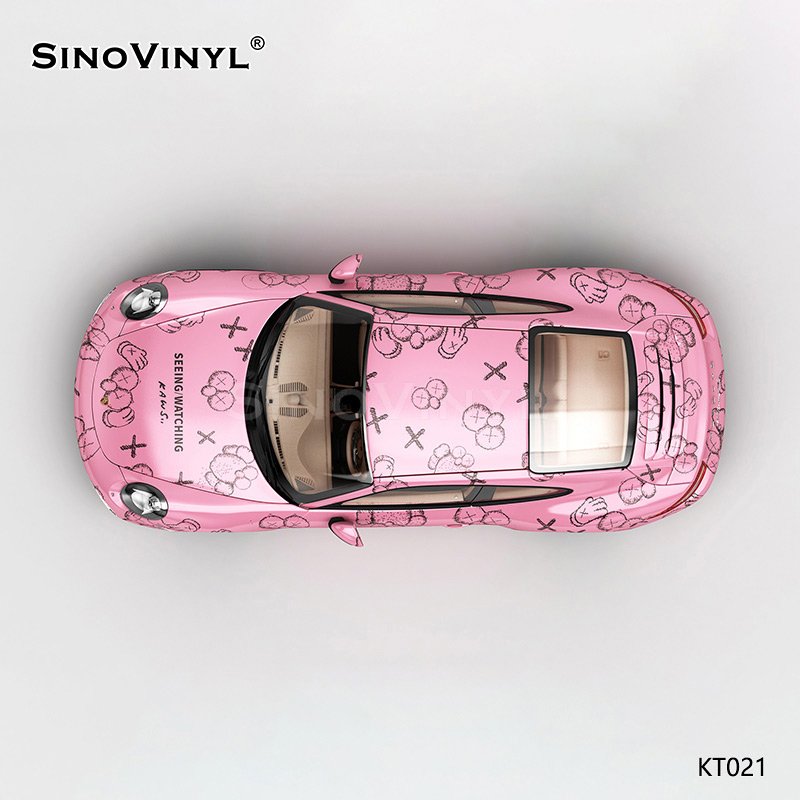 Cartoon Car Wraps for Different Car Types: Sedans, SUVs, and Trucks
When it comes to cartoon car wraps, the possibilities are virtually endless. Here are some fun and creative cartoon car wrap ideas for different car types: sedans, SUVs, and trucks.
1. Sedans
Cartoon Rocket Ride
Transform your sedan into a rocket ship with vibrant colors, stars, and a cute cartoon astronaut at the wheel. Your car will look like it's ready to blast off to space!
Speedy Cheetah
Give your sedan a wild touch with a cartoon cheetah running at top speed along the sides. Add some racing stripes to complete the look.
Pirate Adventure
Turn your sedan into a pirate ship on wheels! Add cartoon pirate characters, a treasure chest, and waves crashing along the sides.
2. SUVs
Jurassic Journey
Take your SUV back to the prehistoric times with a dinosaur-themed wrap. Add playful cartoon dinosaurs roaming around the vehicle.
Enchanted Forest
Create a magical forest scene on your SUV, featuring cartoon fairies, unicorns, and colorful butterflies flying over the vehicle.
Underwater Wonderland
Dive into an underwater adventure with a cartoon oceanic wrap. Add friendly sea creatures like dolphins, turtles, and tropical fish.
3. Trucks
Monster Truck Madness
Embrace the power of your truck with a monster truck-themed wrap. Use cartoon monster truck illustrations, flames, and bold patterns.
Construction Zone
Turn your truck into a cartoon construction site. Add cute construction worker characters and tools like hammers, wrenches, and hard hats.
Farmyard Fun
Convert your truck into a farm on wheels with cartoon barns, farm animals, and rolling green fields.
Remember, when designing a cartoon car wrap, make sure to consider the shape and size of your vehicle. It's also essential to work with a professional car wrap designer to ensure the artwork fits perfectly and looks impressive on the road. Cartoon car wraps are an excellent way to showcase your creativity and add a unique touch to your car.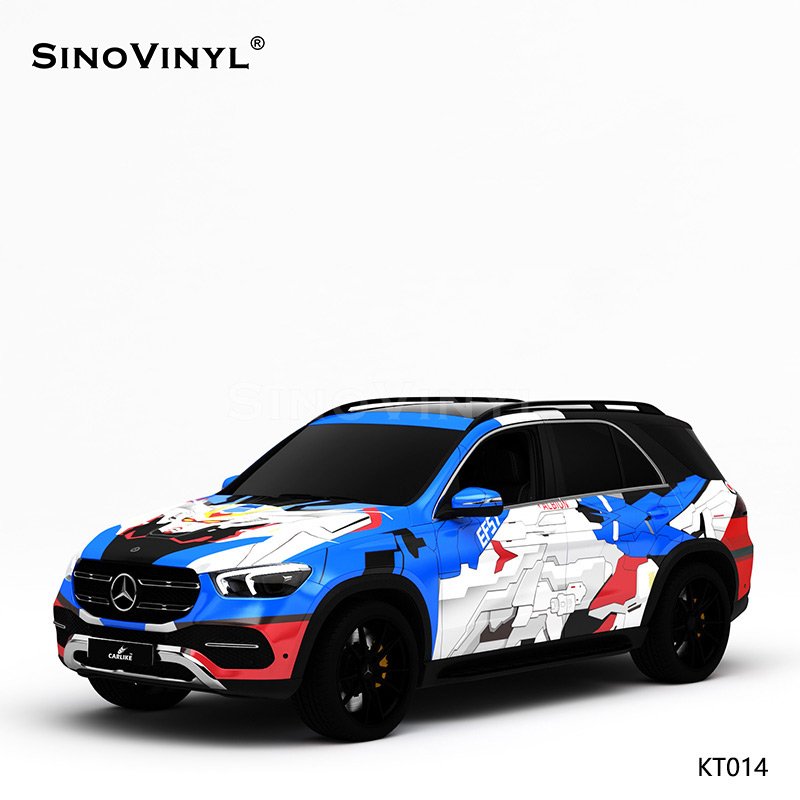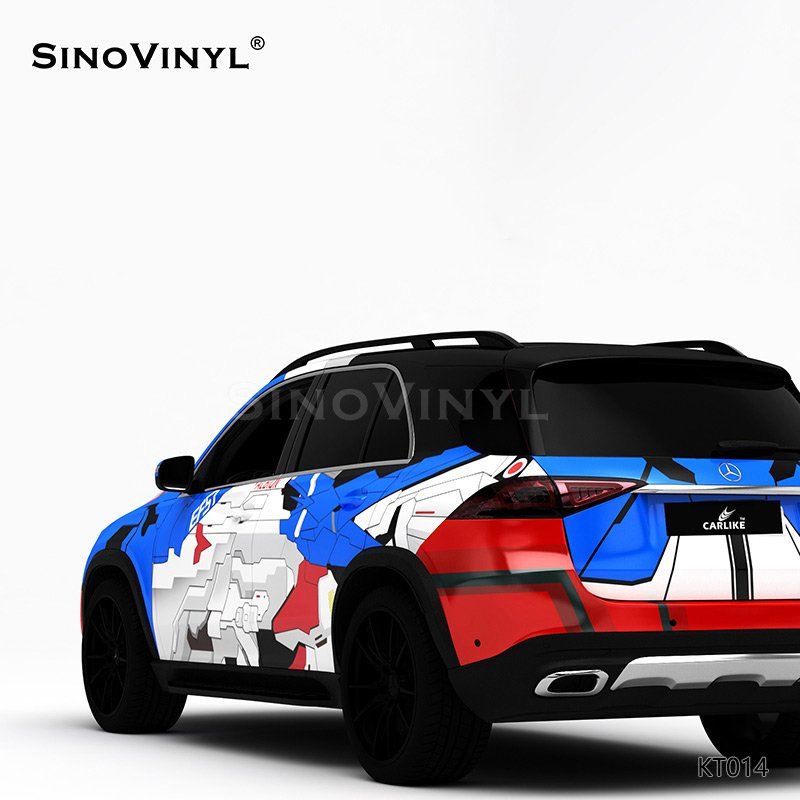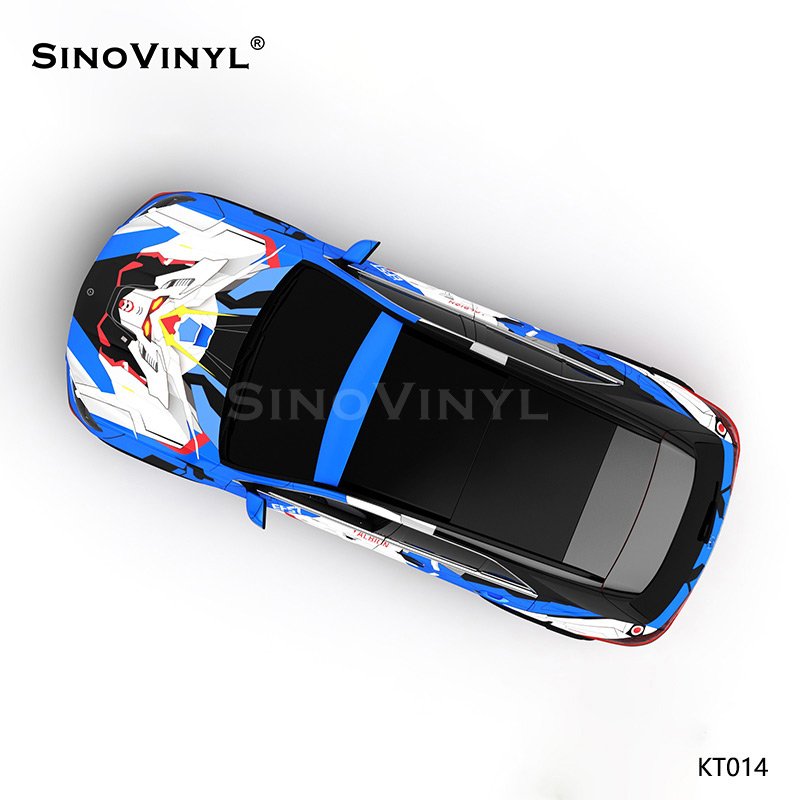 How Much Is It To Wrap A Car iIn Anime?
The cost of wrapping a car with an anime-themed design can vary significantly depending on several factors. Here are some key factors that influence the cost:
1. Size of the Car
Larger vehicles, such as SUVs or trucks, will require more material for the wrap, resulting in higher costs compared to smaller cars.
2. Complexity of the Design
The intricacy and complexity of the anime design you want will impact the cost. Highly detailed designs or custom illustrations will require more time and effort, and thus, can be more expensive.
3. Type of Wrap Material
There are different types of vinyl wrap materials available, ranging from basic to premium quality. Premium materials with special finishes or features may cost more than standard ones.
4. Professional Installation
It's essential to have a professional wrap installer do the job to ensure a seamless and long-lasting application. Their labor costs will factor into the overall price.
5. Additional Services
If you need any additional services, such as design creation, customization, or removal of the previous wrap, these may add to the total cost.
6. Geographic Location
The cost of wrapping a car can vary based on your location and local market conditions.
Given these factors, it's challenging to provide an exact cost without knowing the specific details of the car and design you have in mind. However, as a rough estimate, a professional anime-themed car wrap can range anywhere from a few hundred dollars to several thousand dollars.
To get an accurate quote, it's best to contact local car wrap shops or graphic design companies that specialize in vehicle wraps. They can provide you with a personalized estimate based on your requirements and preferences. Make sure to shop around and compare quotes to find the best deal while ensuring quality workmanship.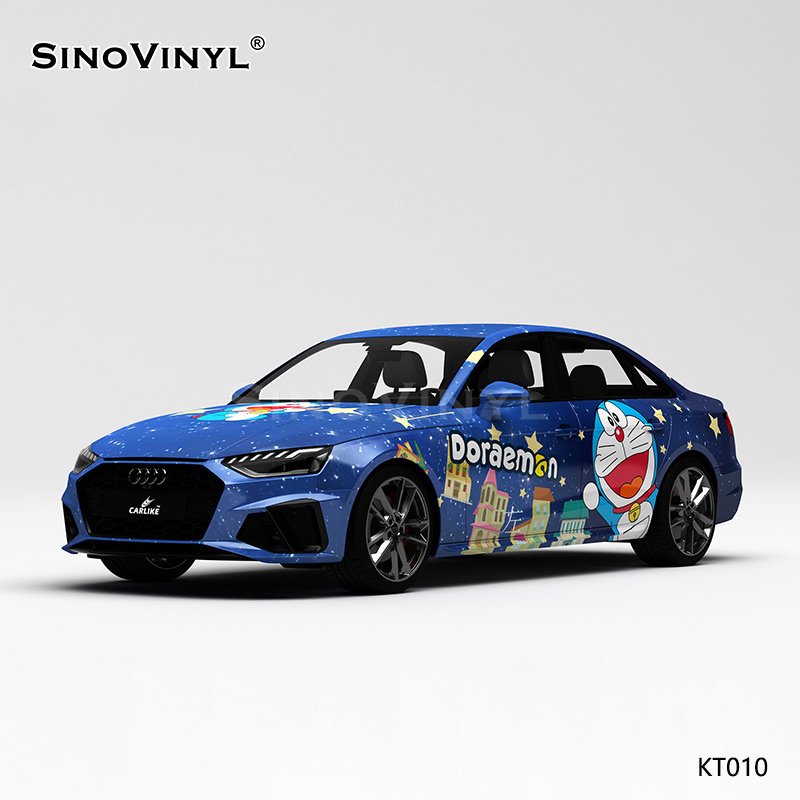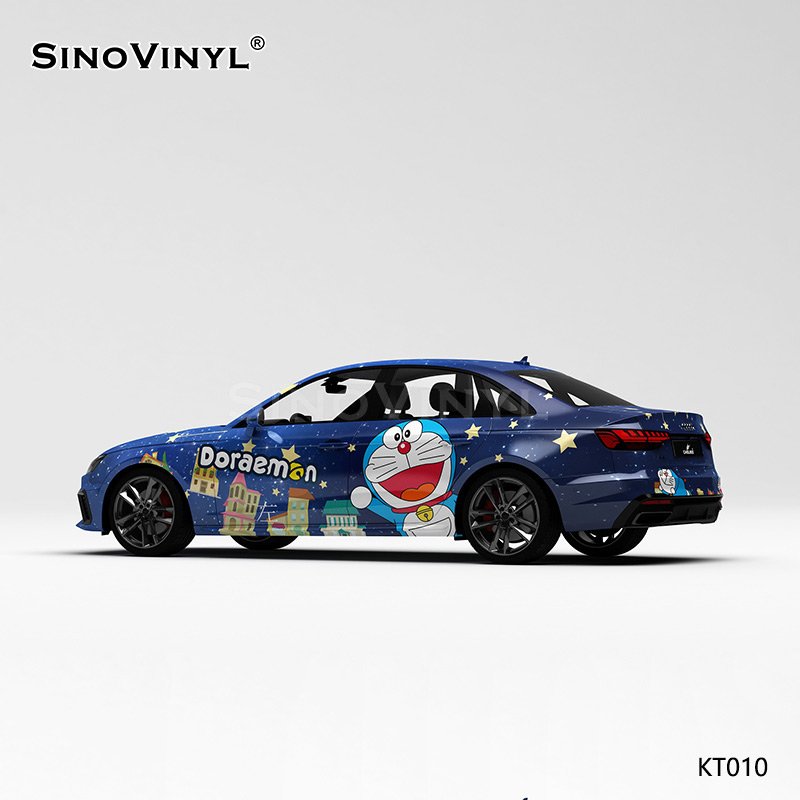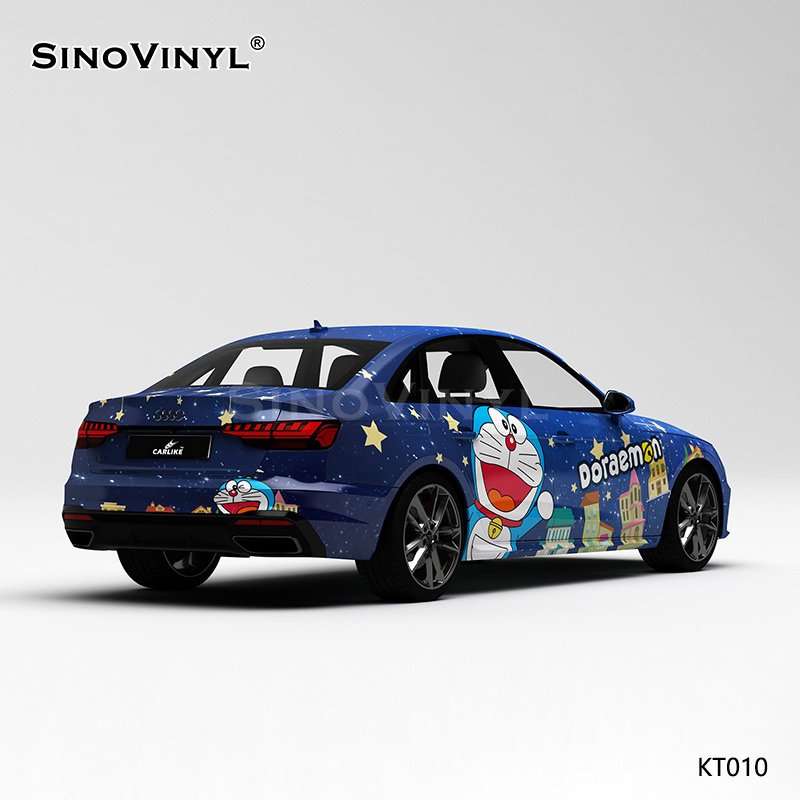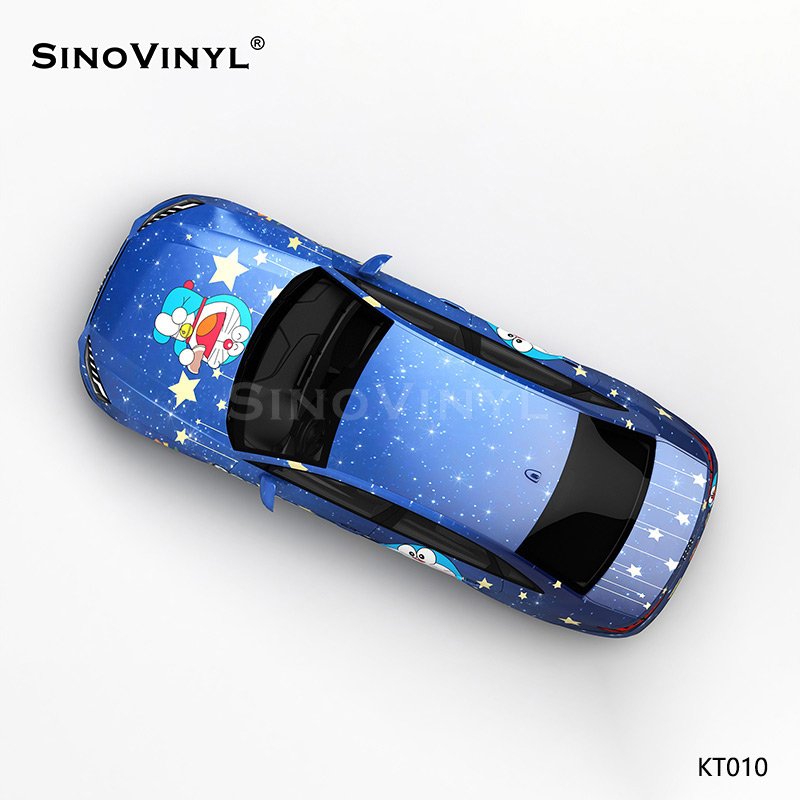 What Is The Difference Between A Car Wrap And Decal?
The primary difference between a car wrap and a decal lies in their scope and coverage on the vehicle's surface:
1. Car Wrap
A car wrap is a large vinyl graphic that covers the entire surface of a vehicle, including the body panels, windows, and sometimes even the roof. It is essentially a full-body covering that can completely transform the appearance of a car. Car wraps are often used for marketing and branding purposes, as well as for personalizing vehicles with unique designs, colors, and textures. They can be printed with various patterns, images, and text, providing a versatile and eye-catching way to customize a car.
Car wraps require professional installation and are generally intended to be semi-permanent, lasting for several years. They also offer additional benefits like protecting the vehicle's original paint from minor scratches and UV damage. If a car owner wants to change the vehicle's look or remove the wrap, it can be professionally removed without causing damage to the original paint.
2. Decal
A decal, on the other hand, is a smaller graphic or sticker that is applied to specific parts of the vehicle's surface, such as windows, doors, bumpers, or other body panels. Unlike a car wrap, decals do not cover the entire vehicle and are typically used for adding smaller details, logos, text, or decorative elements. Decals are available in various shapes, sizes, and designs, and they can be made from different materials like vinyl, adhesive-backed paper, or other types of sticker material.
Decals are relatively easy to apply and can be used for personalization, identification, or promotional purposes. They are often used for adding company logos, racing stripes, bumper stickers, or other design accents to the vehicle. While decals can be removed, they are not as durable as car wraps, and over time, they may show signs of wear, fading, or peeling.
In summary, a car wrap is a comprehensive and large-scale vinyl covering that wraps around the entire vehicle, offering full customization and protection, while a decal is a smaller graphic or sticker applied to specific areas of the car for adding details or personalization. Both car wraps and decals serve their purposes and cater to different preferences and needs in vehicle customization.