How does the cost of a cartoon car wrap compare to other types of vehicle wraps?
The cost of a cartoon car wrap can vary widely depending on several factors, including the complexity of the design, the size of the vehicle, the materials used, and the expertise of the professionals performing the installation. However, when compared to other types of vehicle wraps, cartoon car wraps might have some unique considerations that can impact their cost:
1. Complexity of Design
Cartoon-themed car wraps often involve intricate designs, vibrant colors, and detailed characters. These complex designs can require more time and effort to create and install, potentially driving up the cost compared to simpler designs used in other types of wraps.
2. Customization and Artwork
Creating a cartoon design from scratch or customizing existing characters to fit the contours of a vehicle can involve additional design work and labor. This customization can contribute to higher costs when compared to wraps that use pre-designed patterns or solid colors.
3. Licensing and Permissions
If the cartoon characters being used are copyrighted or require licensing for commercial use, there could be additional costs associated with obtaining the necessary permissions. This is not a concern with all types of vehicle wraps.
4. Materials and Printing Techniques
Vibrant and detailed cartoon designs may require high-quality printing techniques and materials to accurately reproduce the colors and details. These premium materials can be more expensive than standard wraps, affecting the overall cost.
5. Expertise and Labor
Installing a cartoon car wrap effectively requires skill and experience, especially when dealing with intricate designs. Professionals with expertise in handling detailed graphics might charge more for their services compared to basic wraps.
6. Market Demand and Supply
The popularity and demand for cartoon-themed car wraps can also impact their cost. If there's high demand for such wraps, the price might be influenced accordingly.
7. Size and Type of Vehicle
The size and type of the vehicle play a significant role in determining the cost of the wrap. Larger vehicles or those with complex curves and surfaces can require more material and labor, contributing to higher costs.
8. Location and Competition
The cost of vehicle wraps can vary based on geographic location and local competition. In areas with more wrap professionals, prices might be more competitive, while in areas with fewer options, costs could be higher.
In summary, cartoon car wraps can generally be more expensive than simpler designs due to the factors mentioned above. It's important to obtain quotes from reputable wrap professionals, discuss your specific design and customization needs, and consider the quality of materials and installation when comparing costs.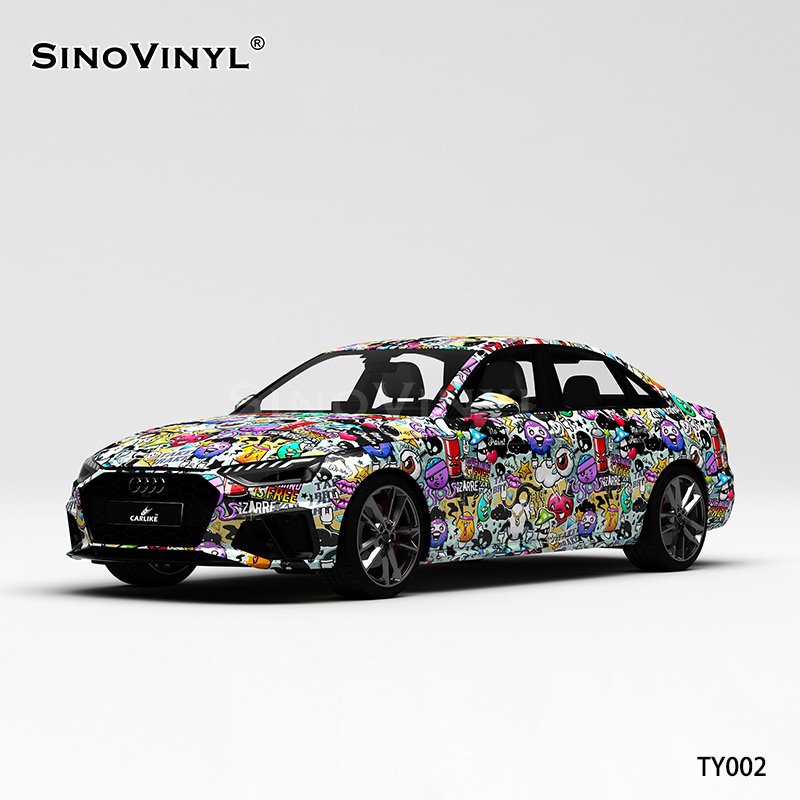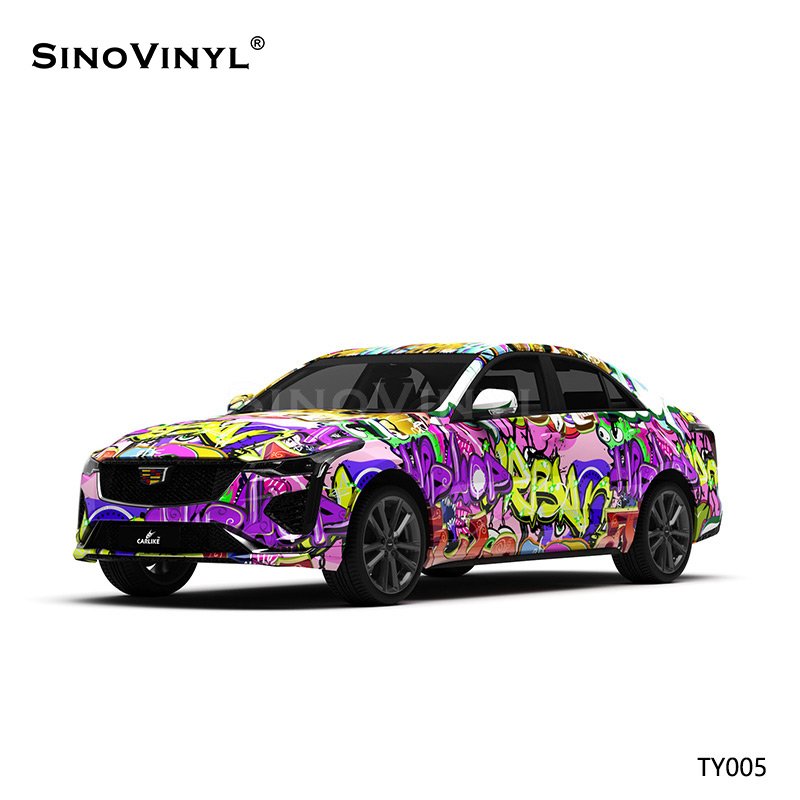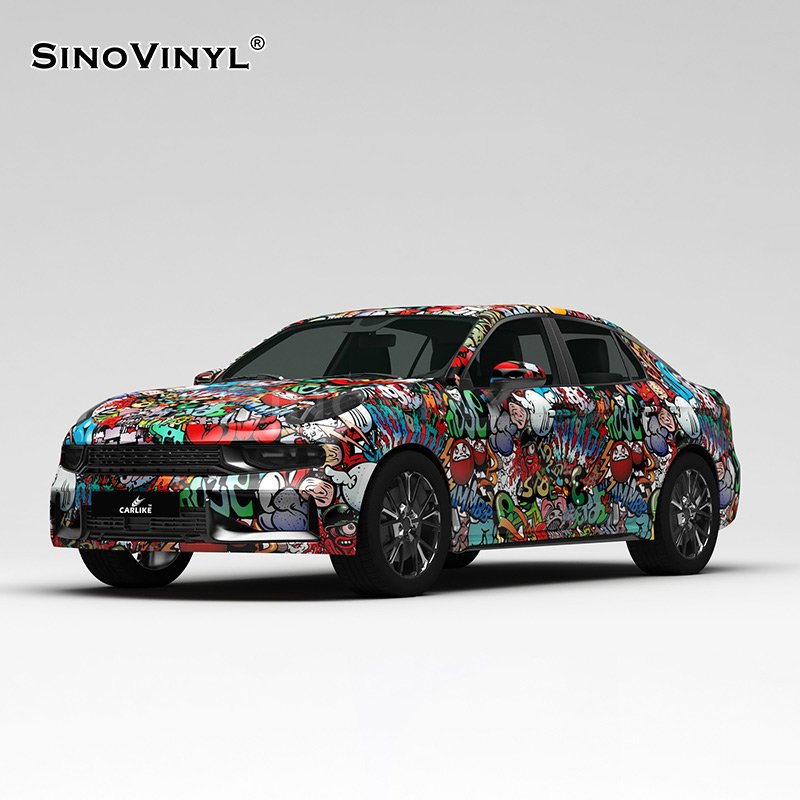 Are there cost-effective alternatives for individuals or businesses on a budget?
Yes, there are cost-effective alternatives for individuals or businesses on a budget when it comes to getting cartoon car wraps. Here are a few options to consider:
1. Partial Wraps
Instead of covering the entire vehicle, you can opt for a partial cartoon car wrap. This involves wrapping specific areas of the car, such as the doors, hood, or roof. Partial wraps can still deliver a striking visual impact while being more budget-friendly than a full wrap.
2. Vinyl Cut Graphics
Vinyl cut graphics involve using pre-cut vinyl decals to create a design on the car's surface. This approach is less labor-intensive than a full wrap and can be a more affordable option. You can use cut graphics to highlight specific cartoon elements or characters on your car.
3. Simple Designs
Choosing simpler cartoon designs or characters that require less intricate detailing can help reduce the overall cost. Complex designs with many colors and intricate patterns tend to be more expensive due to the additional time and material required for installation.
4. Digital Printing
Some wrap providers offer digitally printed vinyl graphics, which can be a cost-effective way to reproduce cartoon characters or themes accurately. Digital printing allows for detailed designs without the need for hand-painted work, potentially saving on labor costs.
5. DIY Installation Kits
For those with some experience and confidence in car wrapping, DIY installation kits are available. These kits provide the necessary materials and instructions to apply the wrap yourself, eliminating the need for professional labor costs. However, keep in mind that achieving a high-quality finish might require some skill.
6. Local Artists and Designers
Consider working with local artists or designers who can create custom cartoon designs for your car wrap. They might offer more competitive pricing compared to larger commercial design firms.
7. Promotional Offers and Discounts
Keep an eye out for promotions, discounts, or seasonal offers from car wrap businesses. Some providers may offer special deals during certain times of the year, allowing you to get a cartoon car wrap at a reduced cost.
8. Refurbished or Recycled Materials
Some car wrap providers may offer refurbished or recycled vinyl materials at a lower cost. While these materials might have minor imperfections, they can still provide a vibrant and visually appealing wrap.
Remember that while cost-saving measures are important, it's also crucial to ensure the quality and durability of the wrap. A poorly executed or low-quality wrap might not only look unprofessional but could also end up costing more in the long run due to repairs or replacements. Always research and choose reputable professionals or providers, even when working within a budget.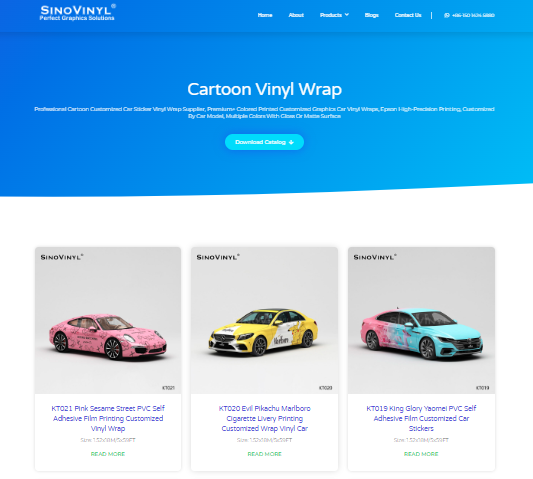 (Click the picture to learn more)