The History and Evolution of Car Vinyl Wrapping: From Basics to Volcanic Grey Elegance
The history and evolution of car vinyl wrapping have seen a fascinating journey, from its humble beginnings to the mesmerizing elegance of today's volcanic grey vinyl wraps. Let's take a step back in time and explore the transformation of this innovative automotive customization technique.
1. Early Beginnings
The concept of vinyl wrapping for cars traces back to the mid-20th century when adhesive vinyl materials were first introduced. Initially, vinyl was used primarily for commercial purposes, such as signage and advertising on vehicles.
2. Racing Roots
In the 1960s and 1970s, vinyl graphics gained popularity in the racing world. Race car teams began using vinyl decals to display sponsors' logos, numbers, and team colors. This practice helped improve brand visibility and create a distinct identity for each racing team.
3. Mainstream Adoption
As the technology for vinyl manufacturing advanced and became more cost-effective, vinyl graphics started to catch the attention of car enthusiasts and consumers. Car owners began using vinyl decals to add unique designs and accents to their vehicles, making a bold statement on the road.
4. Full Car Wraps
The real breakthrough in car vinyl wrapping came in the 1990s when companies started offering full car wraps using large vinyl sheets. These wraps allowed car owners to completely change the color and appearance of their vehicles without the need for a new paint job. Early color options were limited, but this marked the beginning of vinyl wrapping as a viable alternative to traditional painting.
5. Advancements in Materials
Over the years, the materials used for car vinyl wrapping have undergone significant improvements. Manufacturers developed high-quality, durable vinyl films that could withstand various weather conditions, UV exposure, and wear and tear.
6. Customization Boom
With advancements in digital printing and cutting technologies, vinyl wraps became more customizable. Car enthusiasts could now have intricate graphics, patterns, and even photographs printed on vinyl films, creating unique and eye-catching designs that were previously unimaginable.
7. The Rise of Volcanic Grey
As the demand for sophisticated and elegant car wraps grew, volcanic grey vinyl gained popularity for its striking appearance and versatile appeal. The deep, smoky grey tone exudes a sense of luxury and refinement, perfectly complementing a wide range of car models.
8. Mainstream Popularity
With the rise of social media and online platforms, car vinyl wrapping, especially in volcanic grey, gained immense popularity. Automotive influencers, car enthusiasts, and celebrities showcased their stunning vinyl-wrapped vehicles, inspiring others to explore this trend.
9. Protective Benefits
Apart from its aesthetic appeal, volcanic grey vinyl wrapping offers practical benefits. It acts as a protective layer for a car's original paint, safeguarding it against minor scratches, stone chips, and other road debris.
10. Accessibility and Affordability
Today, vinyl wrapping has become more accessible and affordable for car owners. With a wide array of color options and finishes, including the elegant volcanic grey, car enthusiasts can transform their vehicles' appearance without breaking the bank.
In conclusion, the history and evolution of car vinyl wrapping have come a long way, evolving from basic vinyl graphics to the mesmerizing elegance of volcanic grey wraps we admire today. With its blend of style, protection, and customization possibilities, volcanic grey vinyl wrapping continues to be a favorite among car lovers looking to unleash their car's style and make a bold statement on the road.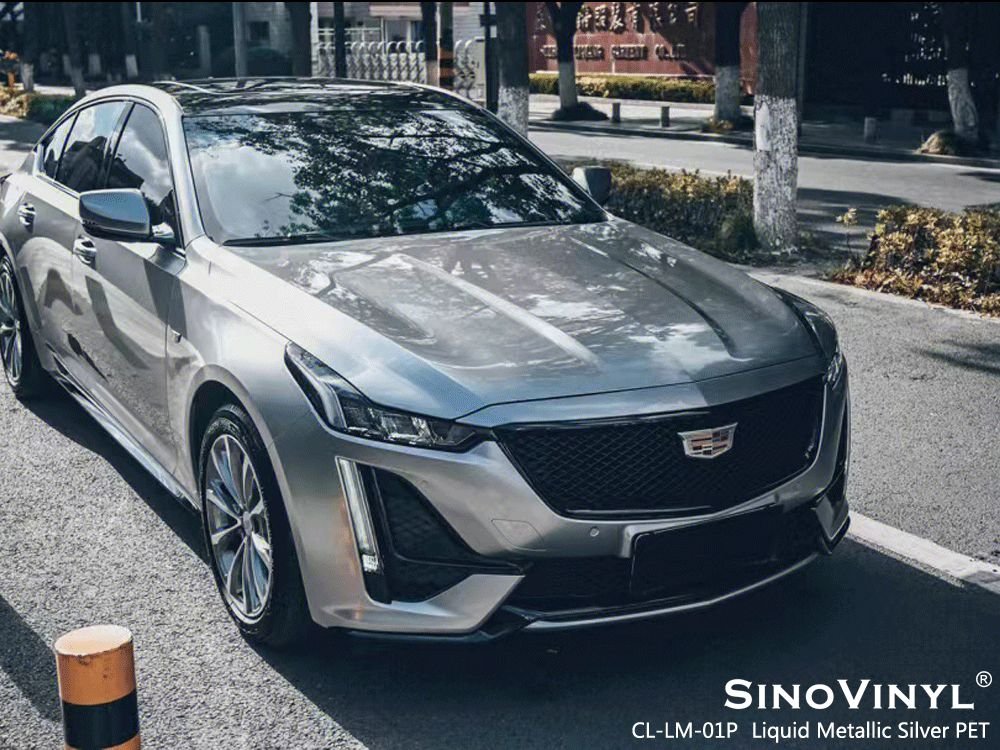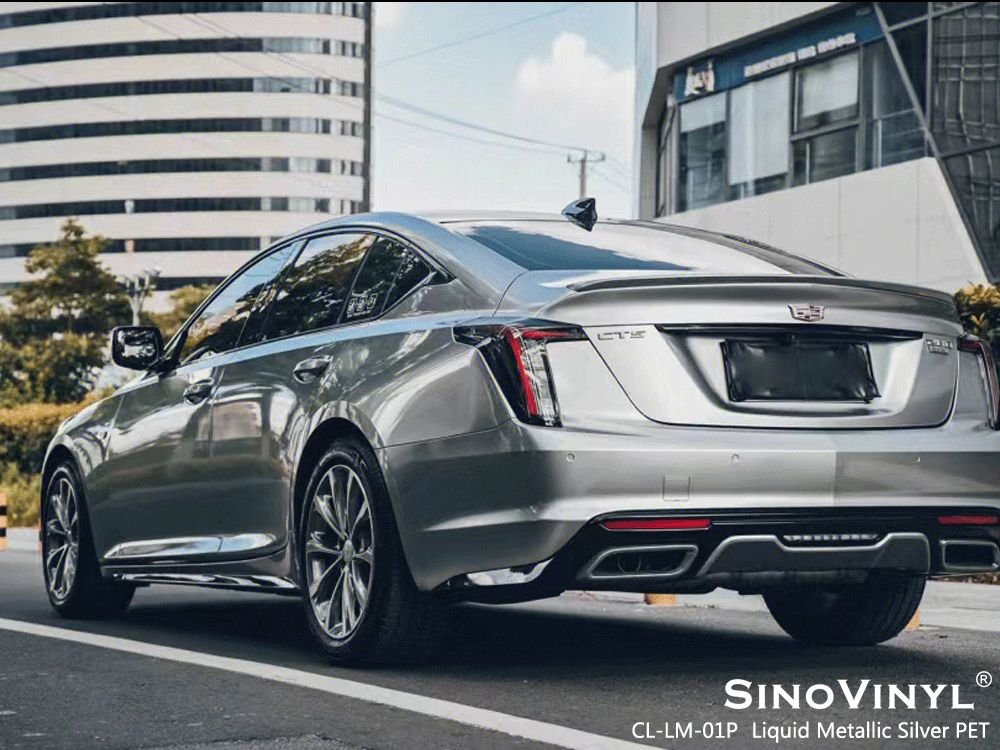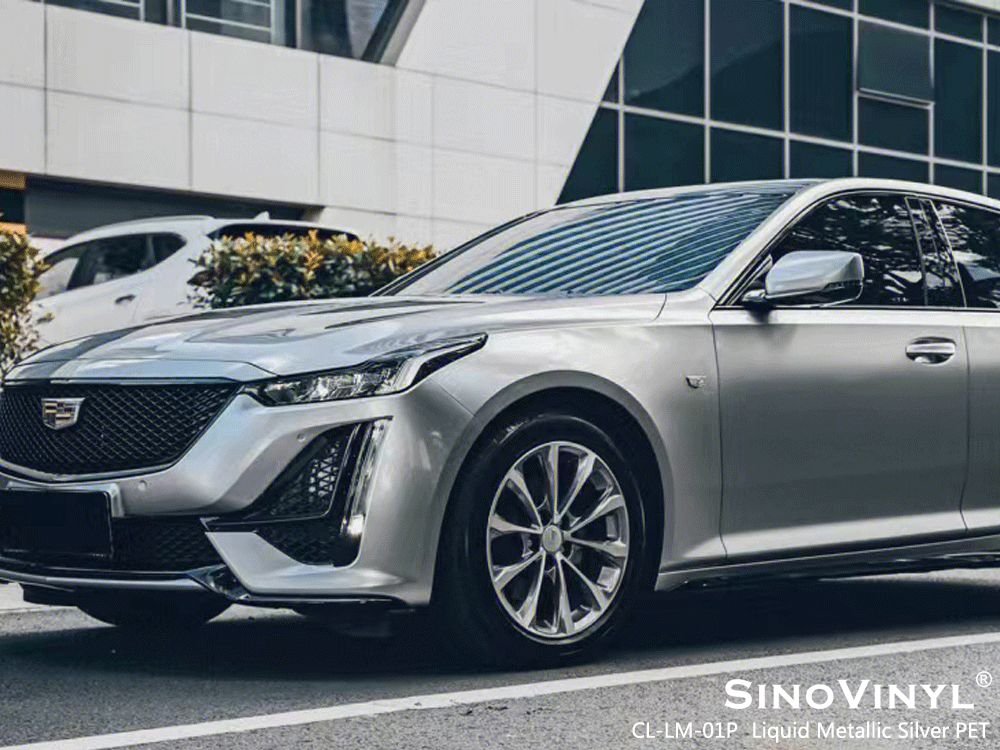 DIY vs. Professional Car Vinyl Wrapping: Which Option Suits Your Needs?
Choosing between a DIY car vinyl wrapping or hiring a professional installer depends on several factors, including your skill level, time, budget, and desired outcome. Let's take a closer look at both options to help you decide which one suits your needs better:
1. DIY Car Vinyl Wrapping
Pros:
– Cost-effective: Doing it yourself can save you money on labor costs associated with professional installation.
– Sense of accomplishment: Successfully wrapping your car on your own can be a rewarding experience.
– Flexibility: You can work at your own pace and have complete control over the process.
– Learning opportunity: DIY projects provide a chance to develop new skills and knowledge.
Cons:
– Steeper learning curve: Car vinyl wrapping requires precision and technique, which may take time to master.
– Time-consuming: DIY projects can be more time-consuming, especially if it's your first time attempting vinyl wrapping.
– Potential mistakes: Incorrect installation may lead to bubbles, wrinkles, or uneven surfaces.
– Limited tools and resources: Professional installers have access to specialized tools and materials that may yield better results.
2. Professional Car Vinyl Wrapping
Pros:
– Expertise and experience: Professional installers have the knowledge and skills to deliver high-quality results.
– Time-saving: Professionals can complete the wrapping process efficiently, reducing downtime for your vehicle.
– Professional-grade materials: They use top-quality vinyl and adhesive that ensure a long-lasting finish.
– Precision and perfection: Experienced installers can handle complex curves and contours for a seamless look.
Cons:
– Higher cost: Hiring professionals can be more expensive due to labor and material costs.
– Limited personalization: Some professional installers may have limitations regarding customization and unique designs.
– Scheduling constraints: You'll need to coordinate with the installer's availability, which may not always align with your schedule.
Which option suits your needs better depends on your comfort level with DIY projects, your budget, and how much time and effort you're willing to invest. If you have experience with similar projects and are confident in your abilities, DIY can be a fun and budget-friendly option. However, if you seek a flawless, professional finish and lack experience in vinyl wrapping, hiring a professional may be the better choice.
If you decide to go the DIY route, make sure to research thoroughly, watch tutorial videos, practice on small surfaces first, and use high-quality vinyl and tools. Alternatively, if you opt for a professional installer, seek recommendations, review their portfolio, and ensure they have positive customer feedback to ensure a satisfactory outcome.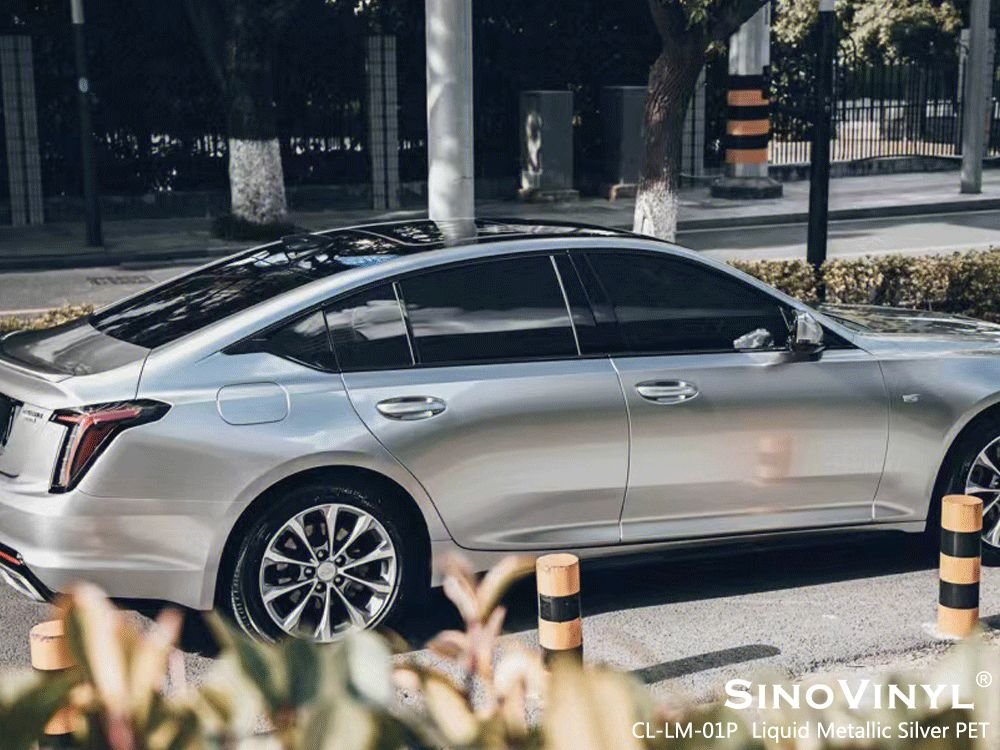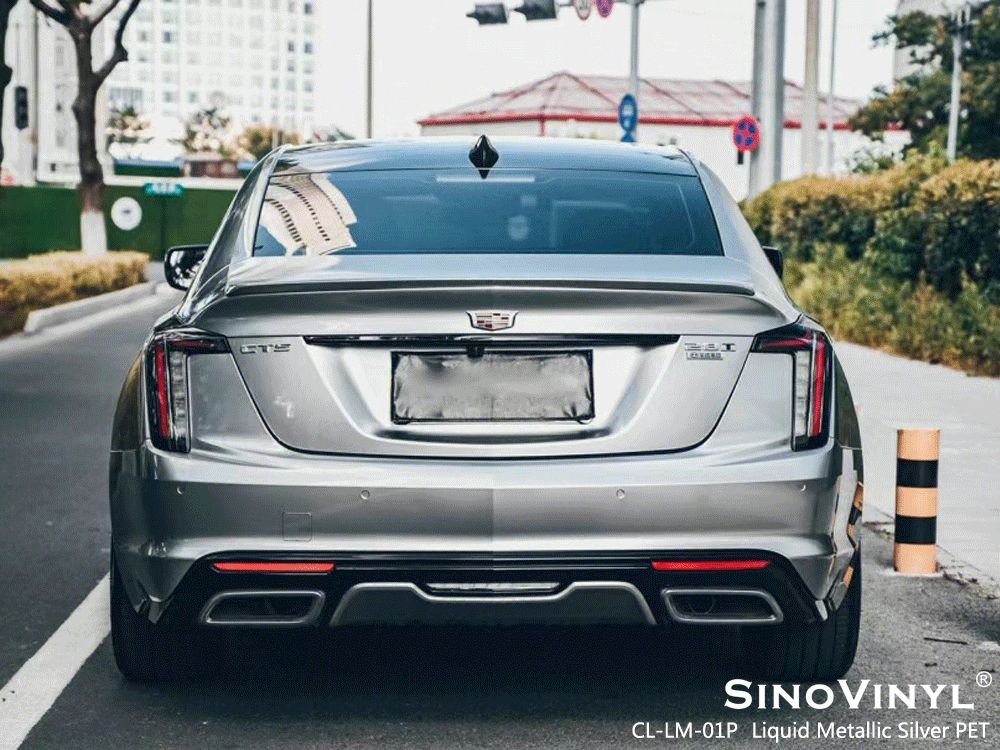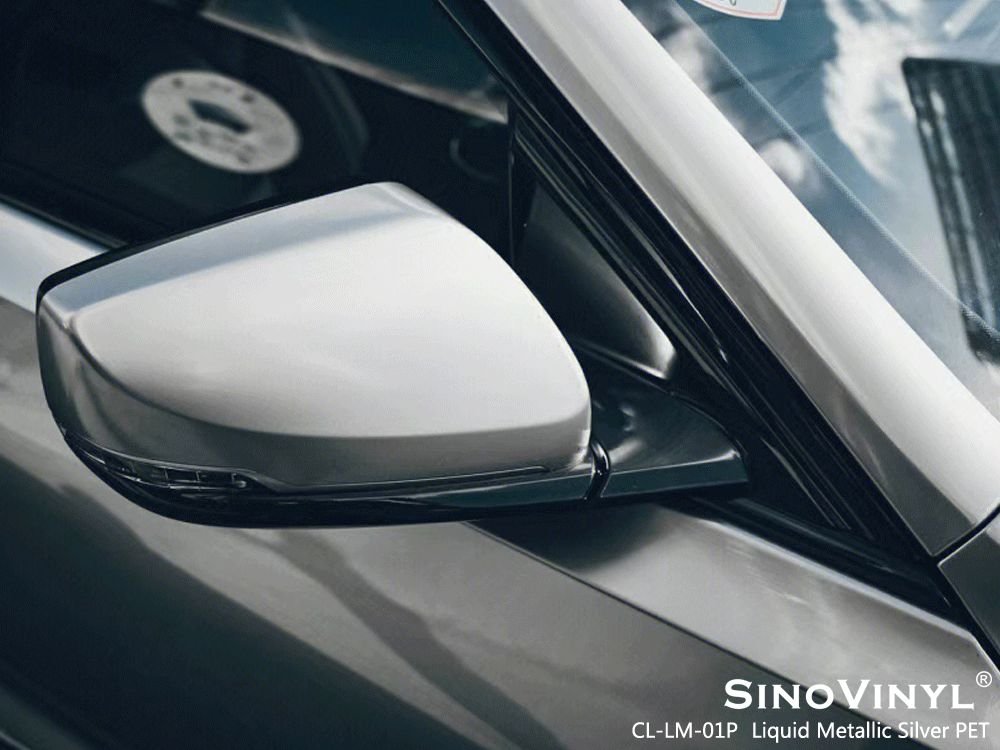 Top 5 Car Models that Look Stunning with Volcanic Grey Vinyl Wrapping
The volcanic grey vinyl wrapping can enhance the look of various car models, but here are the Top 5 car models that particularly look stunning with this unique finish:
1. Audi A5/S5
The sleek and modern design of the Audi A5/S5 complements the volcanic grey vinyl wrap exceptionally well. The combination of clean lines and the striking grey color gives the car an elegant and sophisticated appearance.
2. BMW 3 Series
The BMW 3 Series is known for its sporty and dynamic design, and the volcanic grey vinyl wrap accentuates its contours and adds a touch of aggressiveness to its overall look.
3. Mercedes-Benz C-Class
The Mercedes-Benz C-Class is a luxury sedan that looks stunning in volcanic grey vinyl wrap. The blend of luxury and sportiness creates a unique and captivating presence on the road.
4. Ford Mustang
The iconic Ford Mustang looks even more striking with volcanic grey vinyl wrapping. The bold color complements the Mustang's muscular body and makes it stand out from the crowd.
5. Chevrolet Camaro
The Chevrolet Camaro is a classic American muscle car, and the volcanic grey vinyl wrap enhances its bold and powerful appearance, making it a head-turner on the streets.
These car models, with their distinct designs, are elevated to new heights of style and elegance when adorned with volcanic grey vinyl wrapping. Whether you prefer a luxury sedan, a sporty coupe, or a powerful muscle car, these models are sure to make a statement with this eye-catching finish.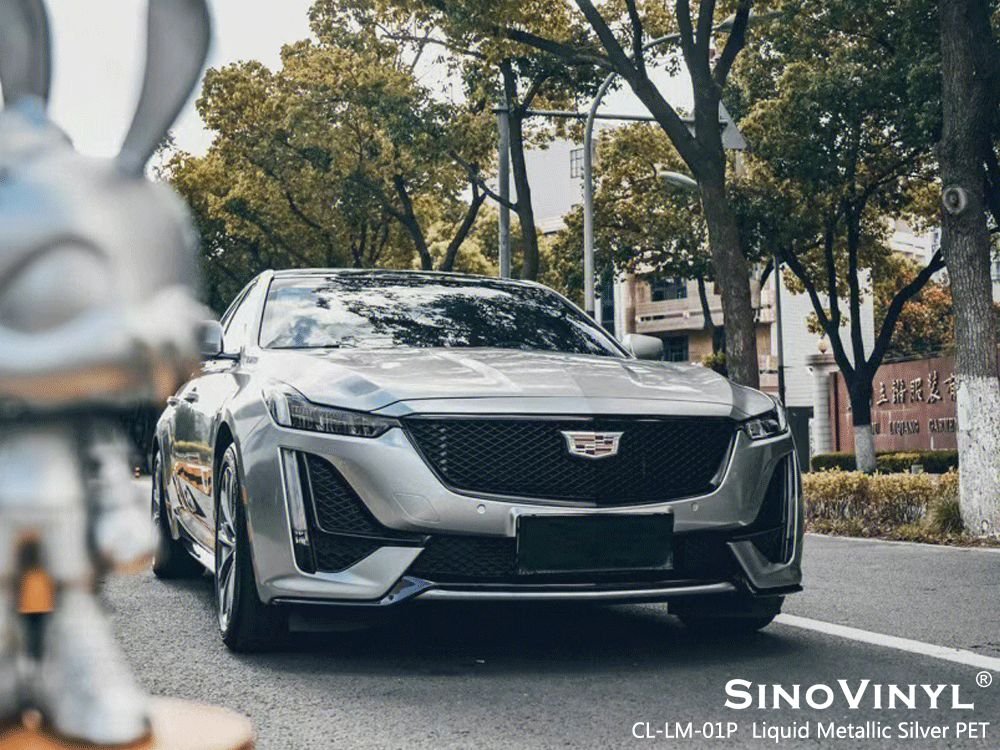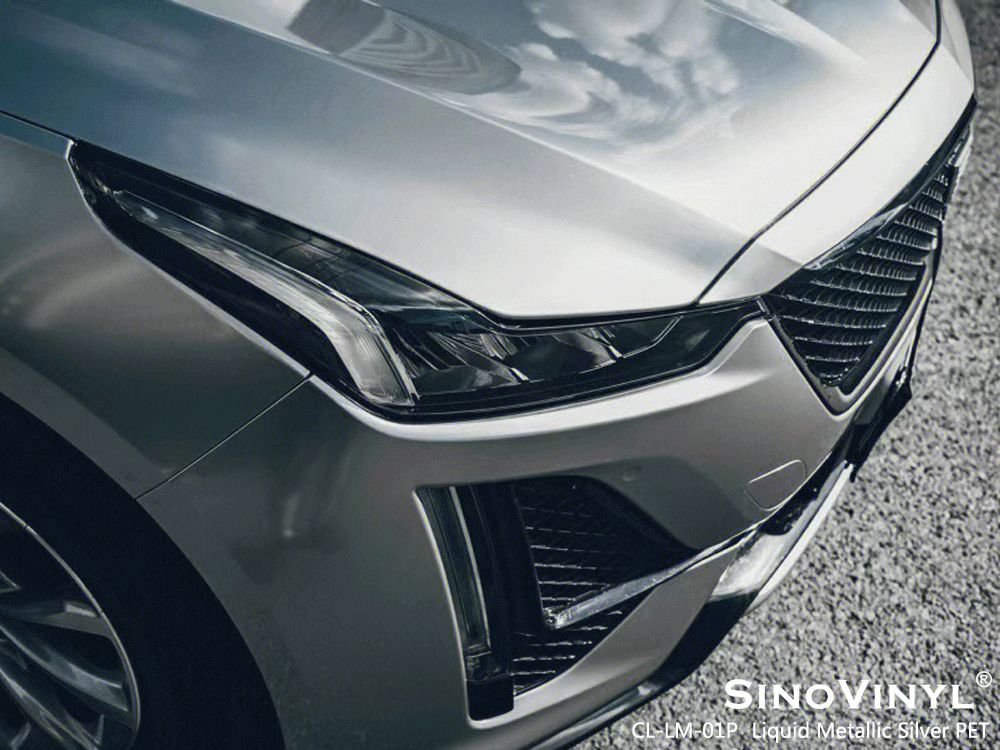 Maintenance and Care Tips for Long-Lasting Volcanic Grey Vinyl Wrapped Cars
Maintaining and caring for a volcanic grey vinyl wrapped car is essential to preserve its stunning appearance and ensure longevity. Here are some tips to help you keep your car wrap in top condition:
1. Regular Washing
Wash your car regularly to remove dirt, dust, and grime that can accumulate on the vinyl surface. Use a mild car wash soap, a soft sponge or microfiber cloth, and plenty of water. Avoid using abrasive brushes or harsh chemicals that can damage the vinyl.
2. Hand Drying
After washing, hand dry your car using a clean, soft microfiber cloth. Avoid letting the car air dry or using automated car washes with high-pressure jets, as they can cause damage to the vinyl.
3. Avoid Scratches and Abrasions
Be cautious with sharp objects or abrasive materials near the vinyl surface. Avoid using automatic car washes with brushes, as they can scratch the vinyl. Additionally, when parking, choose safe and secure locations to minimize the risk of scratches or dings.
4. Waxing
While vinyl wraps don't require waxing like traditional paint, some owners choose to apply a wax specifically designed for vinyl wraps. This can add an extra layer of protection against UV rays and minor abrasions. However, check with the manufacturer's recommendations before applying any product to your wrap.
5. Avoid Harsh Chemicals
Do not use abrasive or solvent-based cleaners on the vinyl wrap. These can damage the surface and cause discoloration. Stick to mild soap and water for cleaning purposes.
6. UV Protection
Parking your car in a shaded area or using a car cover when parked for an extended period can help protect the vinyl from fading due to prolonged exposure to sunlight.
7. Immediate Cleaning of Stains
If your car wrap comes into contact with substances like bird droppings, tree sap, or other stains, clean it as soon as possible. Leaving these substances on the vinyl for an extended time can cause permanent damage.
8. Heat Precautions
Avoid using hot water or high-pressure washers on the vinyl surface, especially in hot weather conditions. High temperatures can cause the vinyl to become more pliable and susceptible to damage.
9. Avoid Parking Near Heat Sources
When possible, avoid parking your car near sources of intense heat, such as exhaust pipes, grills, or engine bays. Prolonged exposure to heat can cause the vinyl to warp or peel.
10. Professional Inspection
Periodically have a professional inspect your vinyl wrap for any signs of damage or wear. They can advise you on any necessary repairs or maintenance to keep your wrap looking its best.
By following these maintenance and care tips, you can extend the life of your volcanic grey vinyl wrapped car and enjoy its mesmerizing elegance for years to come.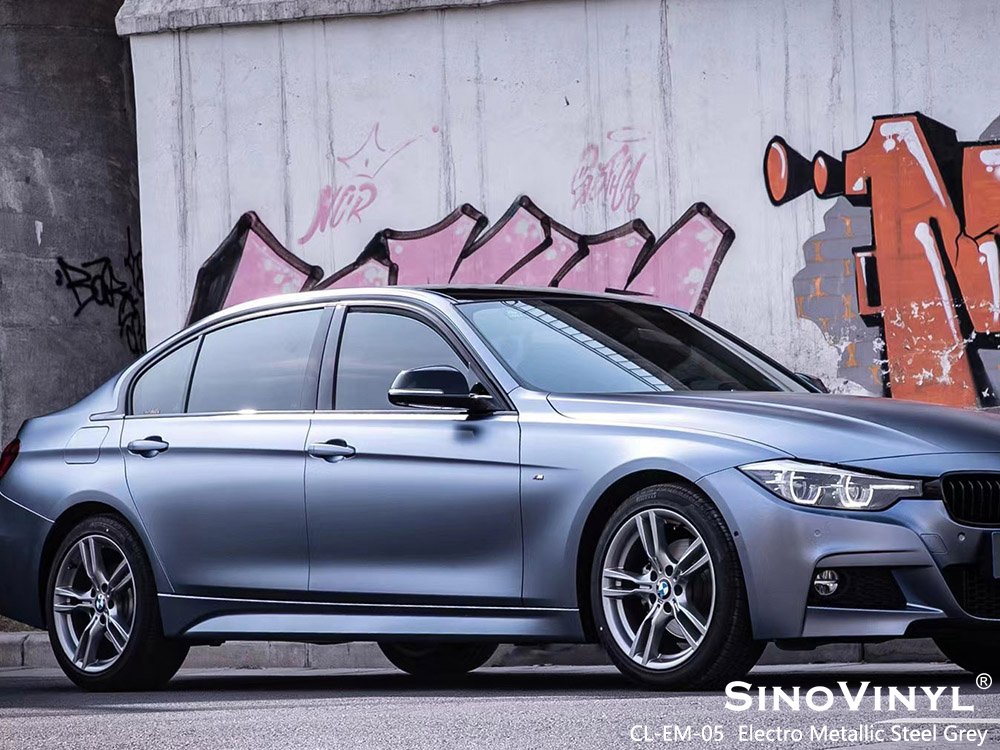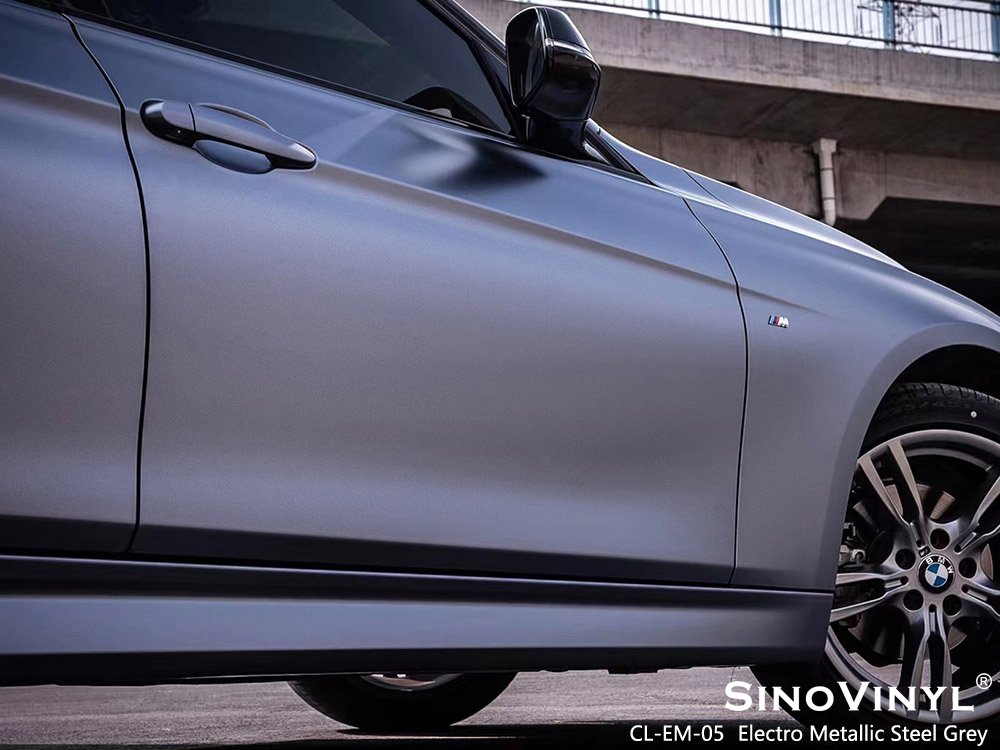 Final Words
In conclusion, the mesmerizing elegance of volcanic grey vinyl wrapping offers car enthusiasts a unique and captivating way to unleash their car's style. From its sleek appearance to its durability and protective qualities, this dynamic car wrap choice has the power to transform any vehicle into a head-turning masterpiece. By exploring the benefits of volcanic grey vinyl wrap, learning about maintenance and care tips, and discovering personalized design possibilities, car lovers can embrace a world of endless automotive possibilities. Whether you seek to refresh your current ride or give your dream car a distinctive look, embracing the art of vinyl wrapping in volcanic grey will undoubtedly leave an indelible mark on the roads. So, let your imagination soar, and embark on a journey of aesthetic refinement as you elevate your car's allure to new heights with this captivating and strikingly elegant automotive trend. Unleash your car's true style, and watch as heads turn and hearts race with every glimpse of your stunning volcanic grey vinyl-wrapped ride.