Exploring the Science Behind Waterproof Car Wrap Vinyl's Resilience
The science behind the resilience of waterproof car wrap vinyl lies in its composition and the materials used in its manufacturing. To understand this, let's delve into the key factors that contribute to its remarkable durability:
1. Vinyl Material
Waterproof car wrap vinyl is typically made from polyvinyl chloride (PVC), a synthetic plastic polymer known for its exceptional strength and resistance to various environmental factors. PVC is chosen for its ability to withstand moisture, heat, UV rays, and other external elements that can degrade conventional car paint.
2. Multilayer Structure
High-quality car wrap vinyl consists of multiple layers, each serving a specific purpose. The top layer, also called the protective film or clear coat, shields the wrap from scratches, abrasions, and fading. Beneath this layer are the color and design layers, responsible for giving your car the desired appearance. The combination of these layers provides enhanced protection and longevity.
3. Adhesive Technology
The adhesive used in waterproof car wrap vinyl is formulated to bond firmly with the car's surface while remaining removable without causing any damage to the original paint. Advanced adhesive technologies ensure that the wrap stays securely in place even in harsh weather conditions, preventing any water or debris from seeping underneath.
4. UV Resistance
Waterproof car wrap vinyl is engineered with UV inhibitors that protect the material from the damaging effects of sunlight. This prevents color fading and ensures that the wrap retains its vibrant appearance for an extended period.
5. Chemical Resistance
The vinyl material is chemically resistant to common automotive contaminants like gasoline, oils, and solvents, making it less susceptible to stains and discoloration.
6. Flexibility and Conformability
High-quality car wrap vinyl is designed to be flexible and conform to the contours of the vehicle's surface. This property allows it to adhere tightly to complex shapes and curves, ensuring complete coverage and protection.
7. Heat Activated Installation
During the installation process, heat is used to activate the adhesive, allowing the vinyl to conform better to the car's surface and create a strong bond. The heat also helps eliminate any creases or bubbles that may form during the application.
8. Self-Healing Properties
Some premium car wrap vinyls come with self-healing properties. These wraps have the ability to repair minor scratches and swirl marks on their own when exposed to heat or warm water, maintaining a flawless appearance over time.
In summary, the resilience of waterproof car wrap vinyl can be attributed to the combination of durable materials, advanced adhesive technology, UV resistance, and the ability to conform to various car surfaces. When installed correctly and properly maintained, it can provide long-lasting protection and preserve the beauty of your car even in challenging weather conditions.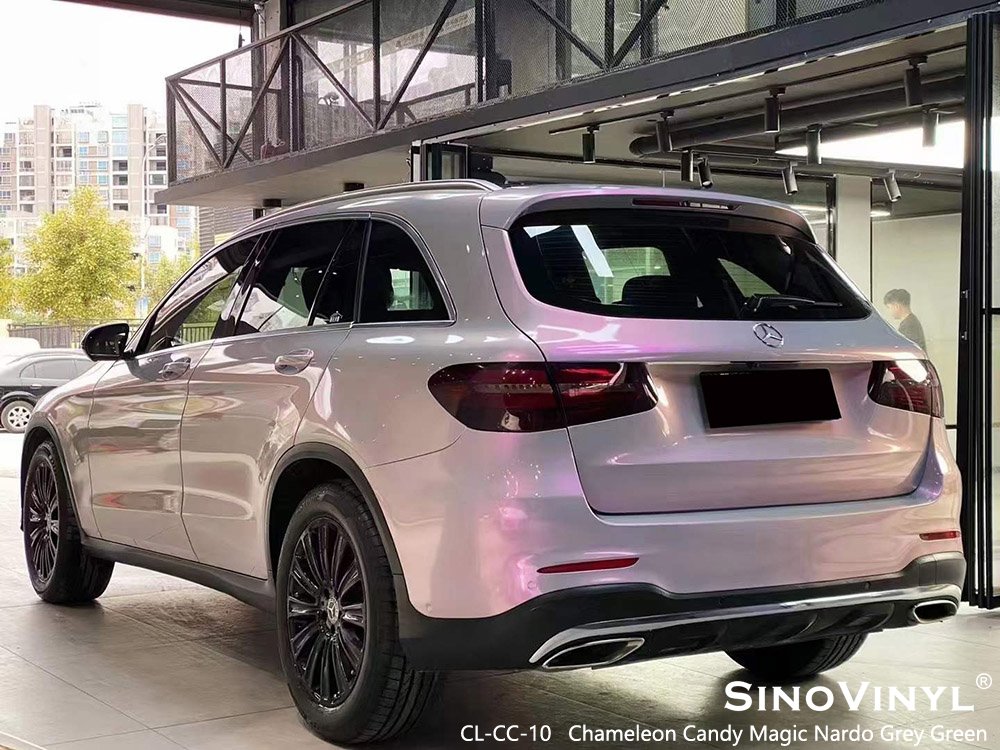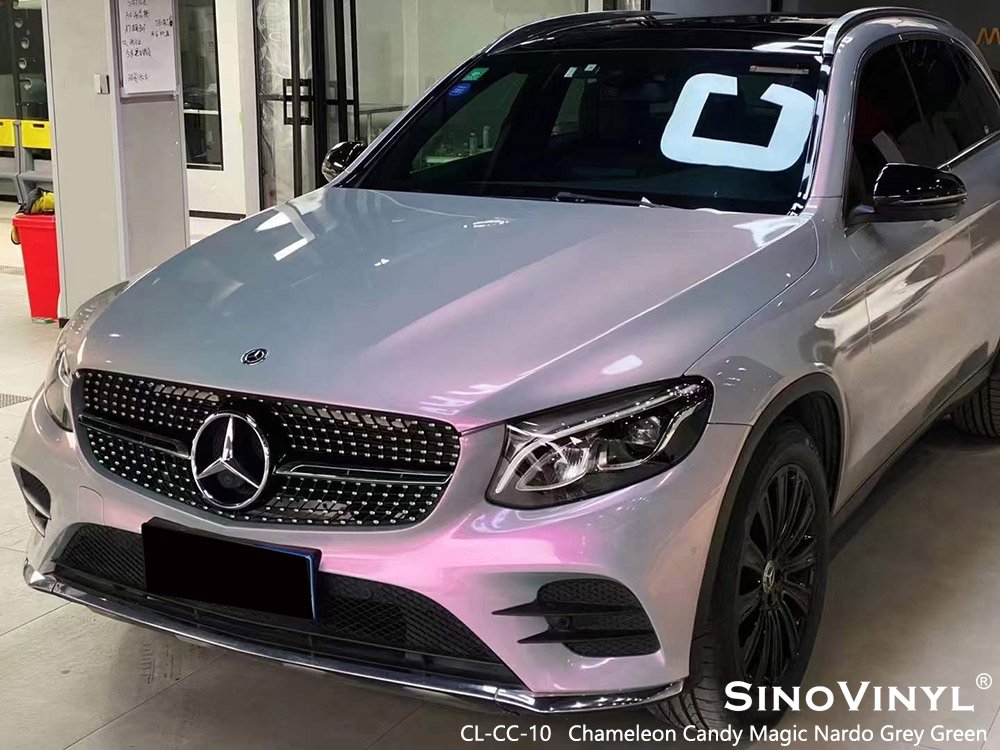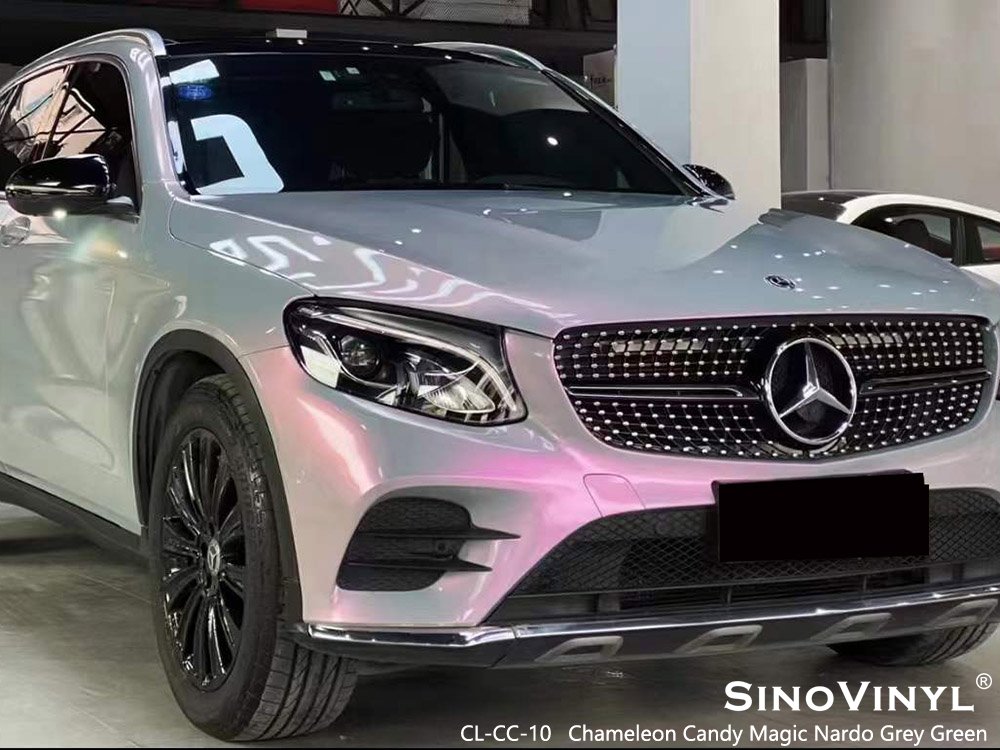 Step-by-Step Guide: Applying Waterproof Car Wrap Vinyl to Your Car
Applying waterproof car wrap vinyl to your car requires careful preparation and attention to detail. Follow this step-by-step guide to ensure a smooth and successful installation:
Materials You'll Need
– Waterproof car wrap vinyl
– Isopropyl alcohol or car surface cleaner
– Squeegee or application tool
– Heat gun or hairdryer
– Utility knife or precision cutting tool
– Microfiber towels
Step 1: Prepare Your Workspace
Choose a well-ventilated area with minimal dust and debris, such as a garage or carport. Make sure the temperature is around 60-80°F (15-27°C) for optimal vinyl flexibility.
Step 2: Clean Your Car Thoroughly
Wash your car with soap and water to remove any dirt, grime, or wax. Rinse it thoroughly and use isopropyl alcohol or a car surface cleaner to ensure there are no traces of residue. A clean surface is crucial for proper adhesion.
Step 3: Measure and Cut the Vinyl
Measure the panels of your car you want to wrap and cut the vinyl accordingly, leaving some extra material for overlapping edges. Use a precision cutting tool to achieve clean and accurate cuts.
Step 4: Start with a Small Panel
Begin with a small and flat panel, like the hood or roof. Peel off a few inches of the backing from the vinyl and align it correctly on the car surface. Make sure to leave a bit of excess material around the edges for trimming later.
Step 5: Apply the Vinyl
As you peel off the backing, use a squeegee or application tool to press the vinyl firmly onto the car surface. Work from the center outwards to minimize air bubbles and ensure a smooth application.
Step 6: Use Heat to Mold the Vinyl
As you progress, you might encounter curved or contoured areas. Use a heat gun or hairdryer on low heat to warm up the vinyl. This softens the material, making it easier to mold around edges, corners, and curves. Be gentle and avoid overheating.
Step 7: Trim Excess Vinyl
Once the vinyl is securely applied to a panel, use a utility knife or precision cutting tool to trim the excess material along the edges. Be cautious not to cut the car's paint underneath.
Step 8: Repeat the Process
Continue applying the vinyl to the remaining panels, following the same steps of peeling, aligning, applying, and trimming. Take your time and ensure a precise fit for each section.
Step 9: Address Air Bubbles
If you encounter air bubbles during application, use the squeegee to push them toward the edges, where they can be released. If needed, you can make small punctures with a pin to release trapped air and then smooth out the vinyl.
Step 10: Final Touches
Once all the vinyl is applied, go over the entire car surface with the squeegee to ensure proper adhesion. Use a heat gun or hairdryer again to apply gentle heat to the entire wrap, helping it set and conform to the car's contours.
Step 11: Allow Time to Set
Let your car sit in a covered area for at least 24-48 hours to allow the vinyl to fully adhere and settle.
Remember that applying car wrap vinyl requires patience and precision. If you're unsure about doing it yourself, consider seeking professional help to ensure a flawless finish and long-lasting protection for your car.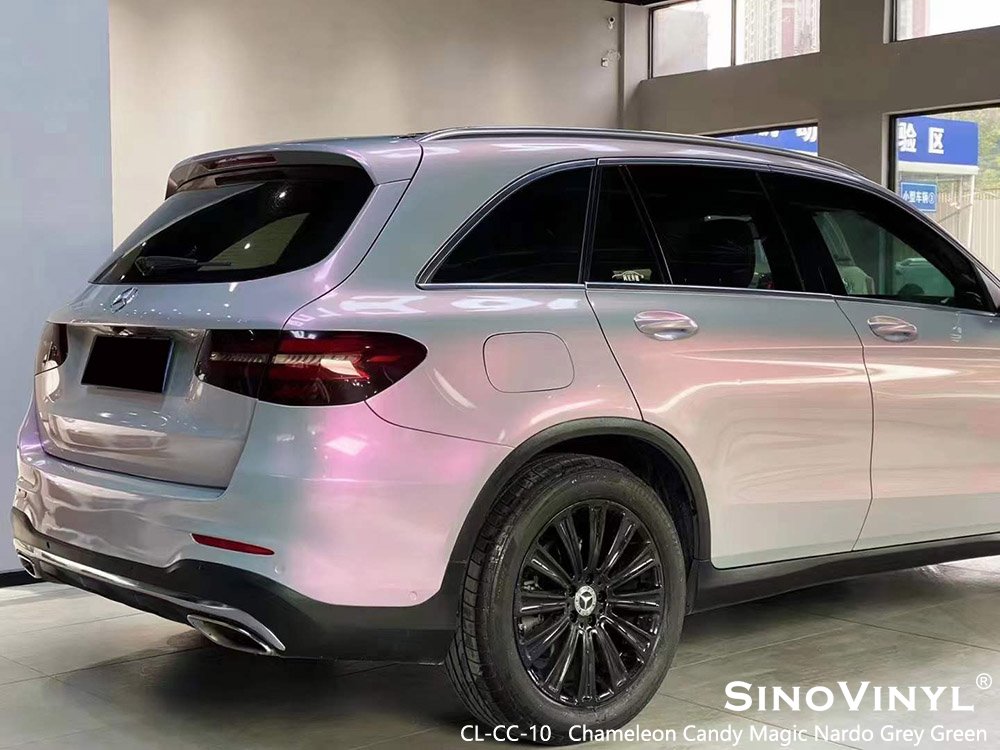 Caring for Your Car Wrap: Maintenance Tips to Ensure Longevity
Certainly! Proper maintenance is essential to ensure the longevity and appearance of your car wrap. Here are some maintenance tips to help you care for your car wrap:
1. Regular Washing
Wash your car wrap regularly, ideally once a week, using a mild detergent and a soft sponge or microfiber cloth. Avoid using abrasive materials, brushes, or high-pressure washers, as they can damage the wrap.
2. Hand Drying
After washing, hand dry the car wrap using a clean, soft microfiber cloth. This prevents water spots and ensures a streak-free finish.
3. Avoid Harsh Chemicals
Do not use harsh chemicals, solvents, or abrasive cleaners on the car wrap, as they can degrade the vinyl and cause discoloration. Stick to gentle, pH-neutral cleaning solutions.
4. Clean Spills Promptly
If your car wrap comes into contact with any harsh substances or spills, clean them up promptly. The longer certain substances sit on the wrap, the more likely they are to cause damage.
5. Avoid Automatic Car Washes
It's best to avoid automatic car washes with brushes or harsh chemicals. Instead, opt for touchless or hand-wash facilities that are more gentle on the car wrap.
6. Protect from Extreme Temperatures
Whenever possible, park your car in shaded areas to protect the wrap from prolonged exposure to direct sunlight. Additionally, avoid parking near heat sources or in extremely cold environments.
7. Use Wax and Sealants Carefully
Waxing a car wrap is generally not necessary, but if you choose to do so, use a wax that is safe for vinyl wraps. Avoid waxing matte finishes. Sealants specifically designed for vinyl wraps can be applied to enhance protection.
8. Mind the Edges
Pay special attention to the edges of the wrap. They are more vulnerable to lifting or peeling, so avoid pulling on them or using pressure washers near the edges.
9. Protect Against Scratches
Be cautious when loading and unloading items from your car to avoid scratches or punctures on the wrap. Consider using door edge guards and bumper protectors for added protection.
10. Regular Inspection
Periodically inspect your car wrap for any signs of damage, lifting, or bubbling. Address any issues promptly to prevent further damage.
By following these maintenance tips, you can keep your car wrap looking fresh and vibrant, extending its longevity and protecting your car's beauty for years to come.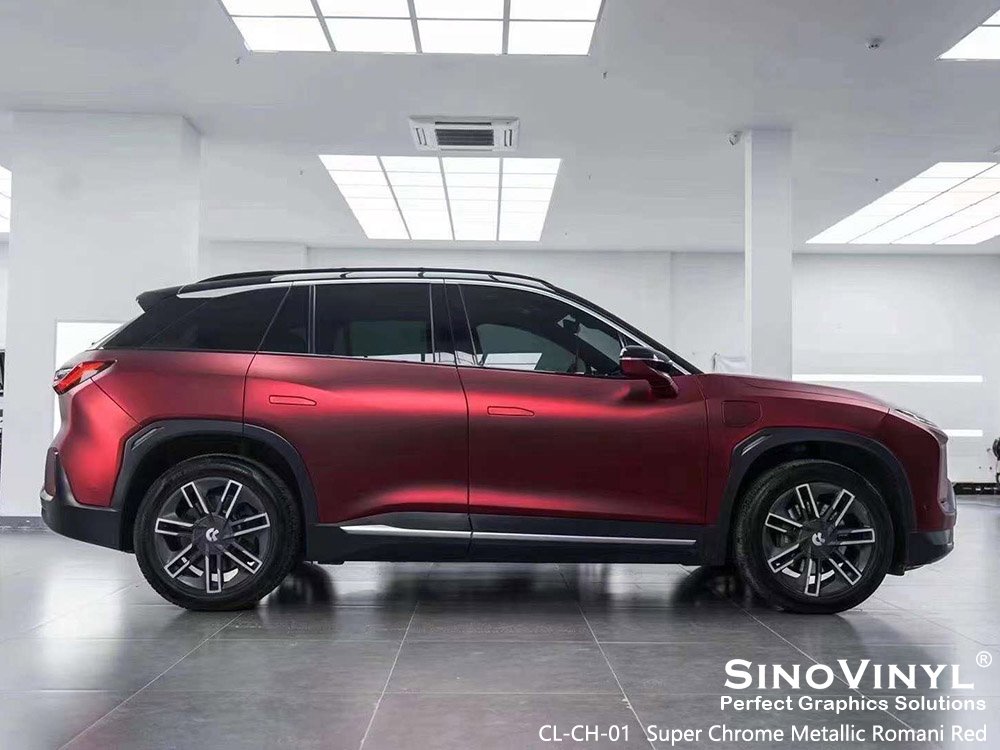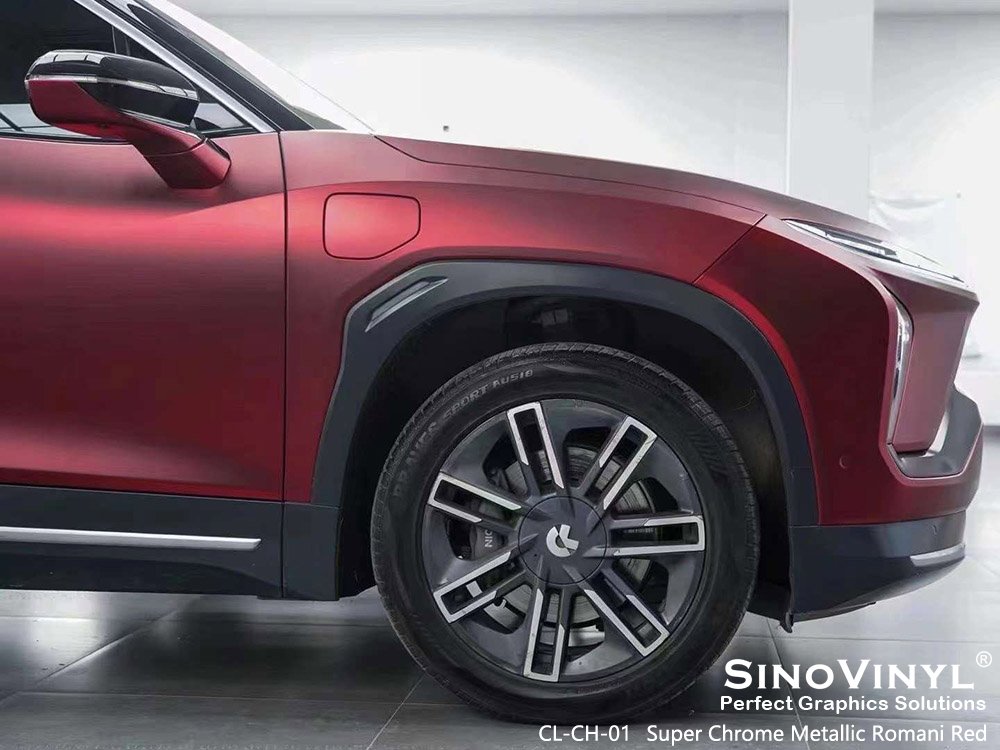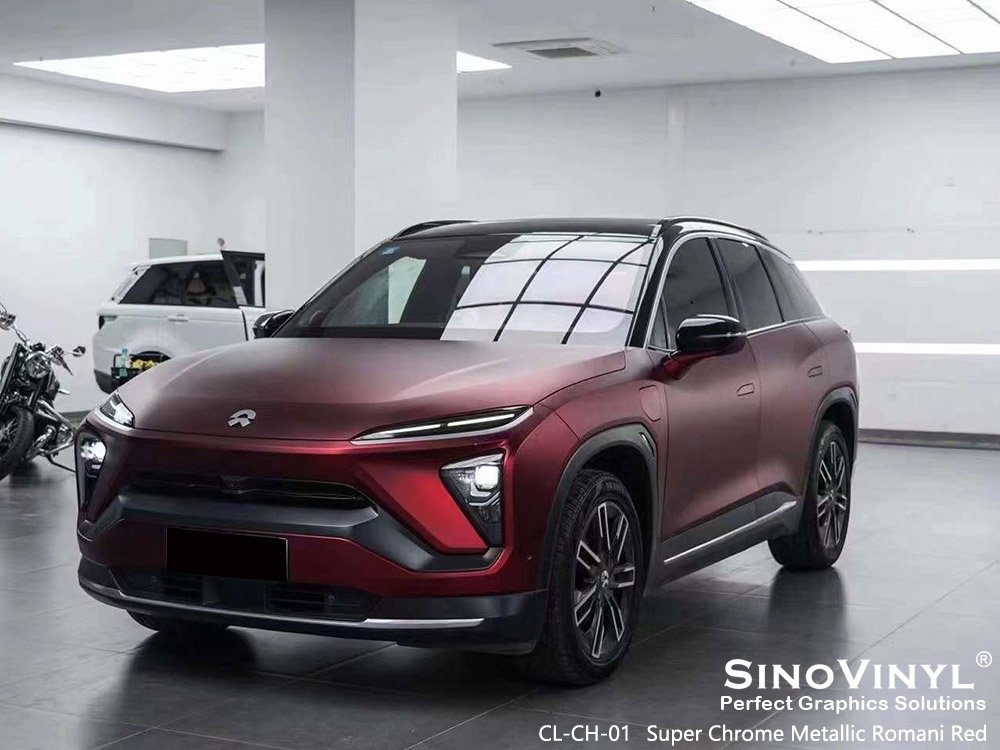 Weathering the Storm: How Waterproof Car Wrap Vinyl Shields Against Elements
Waterproof car wrap vinyl is designed to provide a protective barrier against various elements, safeguarding a car's exterior from potential damage. Here's how waterproof car wrap vinyl shields against different elements:
1. Rain and Moisture
As the name suggests, waterproof car wrap vinyl is highly resistant to water, making it an excellent shield against rain, dew, and moisture. The vinyl's impermeable surface prevents water from seeping into the car's paintwork, protecting it from potential rust and water damage.
2. UV Rays
The sun's ultraviolet (UV) rays can cause significant damage to a car's paint over time, leading to fading, oxidation, and a dull appearance. Waterproof car wrap vinyl is equipped with UV-resistant properties, which help to reflect harmful rays away from the car's surface, preserving the paint's color and finish.
3. Dirt and Dust
The smooth and non-porous surface of car wrap vinyl makes it difficult for dirt, dust, and other debris to adhere to the car's exterior. This means that less grime accumulates on the car's surface, reducing the need for frequent washes and preventing potential scratches caused by abrasive particles.
4. Bird Droppings and Tree Sap
Bird droppings and tree sap can be highly corrosive and damaging to a car's paint if left unattended. Waterproof car wrap vinyl provides an added layer of protection, acting as a barrier between the car's paint and these harmful substances, making it easier to clean and preventing etching and staining.
5. Scratches and Minor Abrasions
While no material is entirely scratch-proof, waterproof car wrap vinyl offers a certain level of scratch resistance. It can help to protect the car's paint from minor abrasions caused by everyday encounters, such as branches, bushes, or light contact with other objects.
6. Road Salt and Chemicals
During winter months, road salt and chemical deicers are commonly used to melt ice and snow on roads. These chemicals can be harsh on a car's paint. Waterproof car wrap vinyl acts as a barrier against these substances, reducing the risk of paint damage and corrosion.
7. Minor Impact Protection
Although not as impact-resistant as paint protection films specifically designed for that purpose, the additional layer of car wrap vinyl can provide some level of protection against minor impacts, such as small rocks or pebbles that may cause surface damage.
It's important to note that while waterproof car wrap vinyl provides valuable protection against many elements, proper maintenance and care are still necessary to ensure its longevity and effectiveness. Regular cleaning, avoiding abrasive chemicals, and addressing any damage promptly are essential to keep the car wrap in top condition and ensure its continued protection against the elements.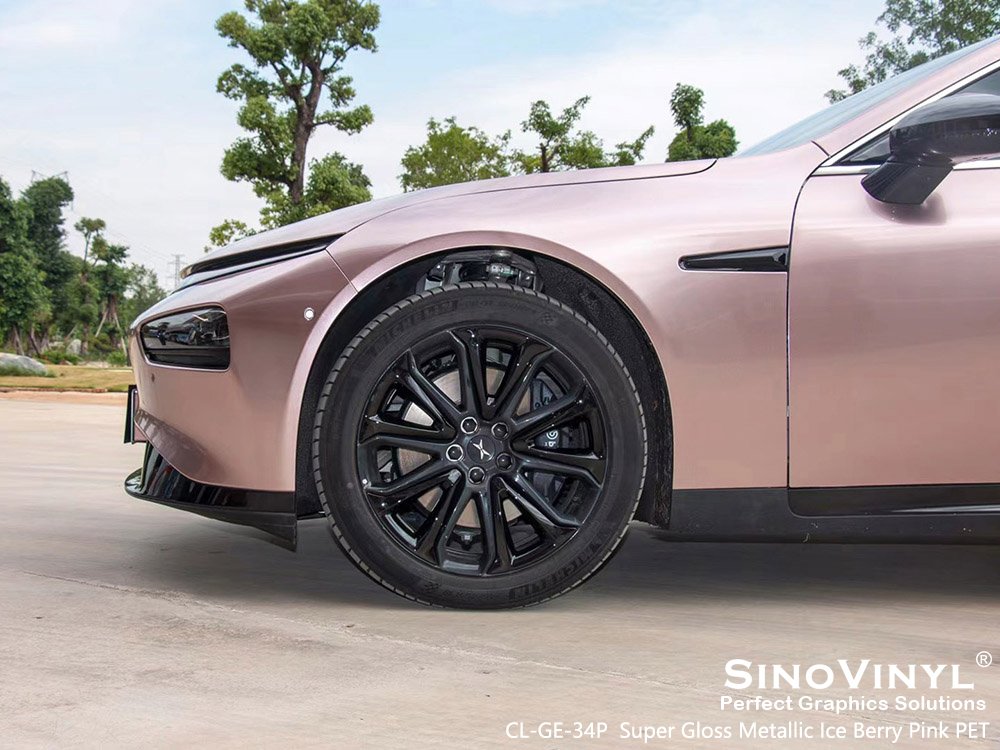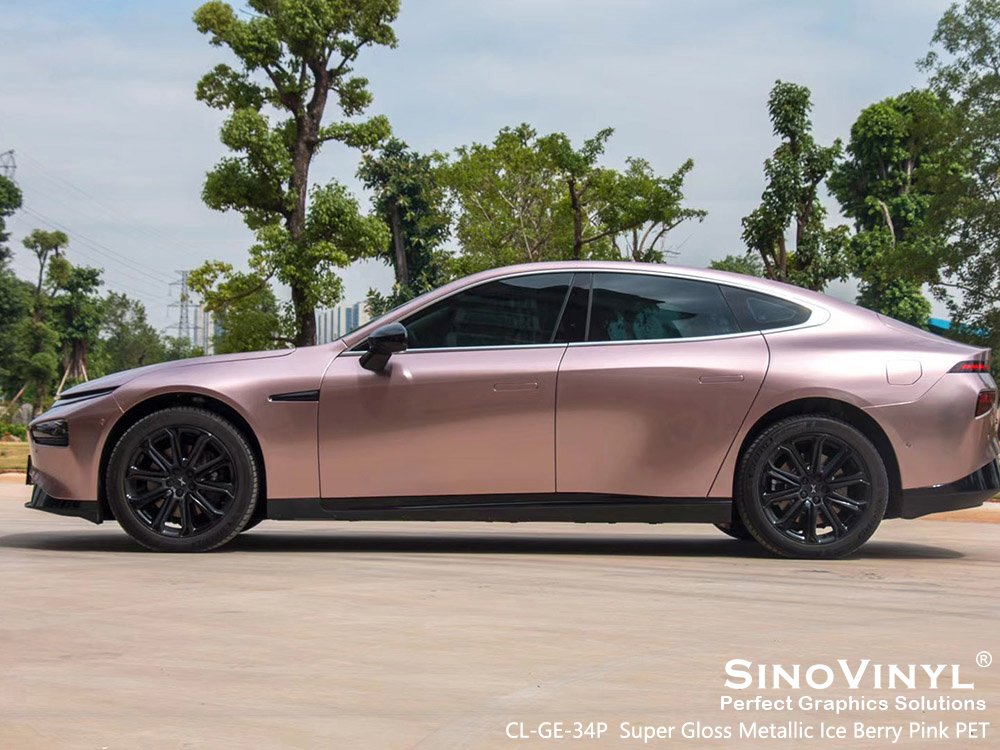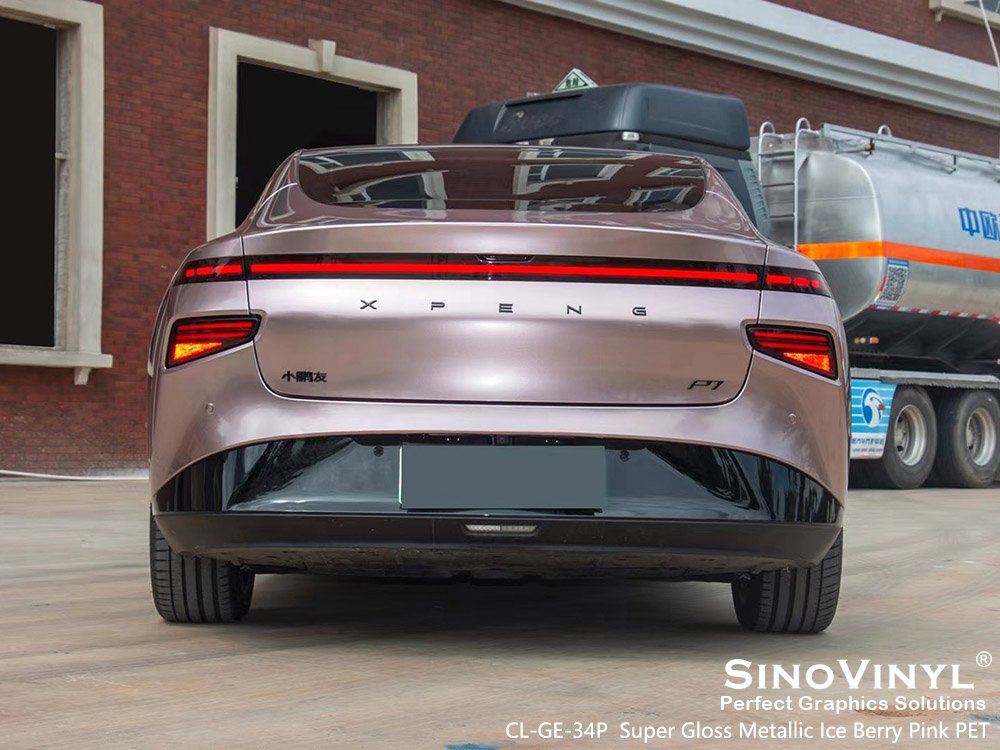 Final Words
In conclusion, embracing the wonders of waterproof car wrap vinyl allows car owners to preserve their vehicle's beauty and enhance its resilience to the ever-changing elements. Rain, UV rays, dirt, and other environmental hazards are no match for the protective shield offered by this remarkable material. By investing in a high-quality waterproof car wrap, car owners can confidently navigate any weather condition, knowing that their prized possession remains shielded and shining, rain or shine. With its ability to safeguard against scratches, UV damage, corrosive elements, and more, waterproof car wrap vinyl proves to be a valuable and practical solution to elevate both the aesthetics and longevity of every car. So, join the league of smart car owners who prioritize protection and style, and experience the transformative benefits of waterproof car wrap vinyl on your beloved ride.