DZ007 Captain America Painting Customized Car Stickers rolling film for Sale
Model number: CL-DZ007
Characteristic: Super stretch, incredible restorable
Performance level: Premium+
Film produce technology: Calendered
Film thickness: 160micron, 6.4mil(with glue)
Release paper: 160g/m², Silicone coated
Adhesive thickness: 30μm
Durability: 1-3 years
Air bubble free: Yes
Application: Car wrap
Application temperature: From +80°С to +120°С
Temperature resistance: From -50°С to +130°С
Storing period: 3 years if stored in +10°С to +25°С, relative humidity 50%, in original package, away from direct sunlight, clean and dry place
Package: Full roll width 1.52m, length 20m, weight 16KG
Packing size: 1.55×0.18×0.18m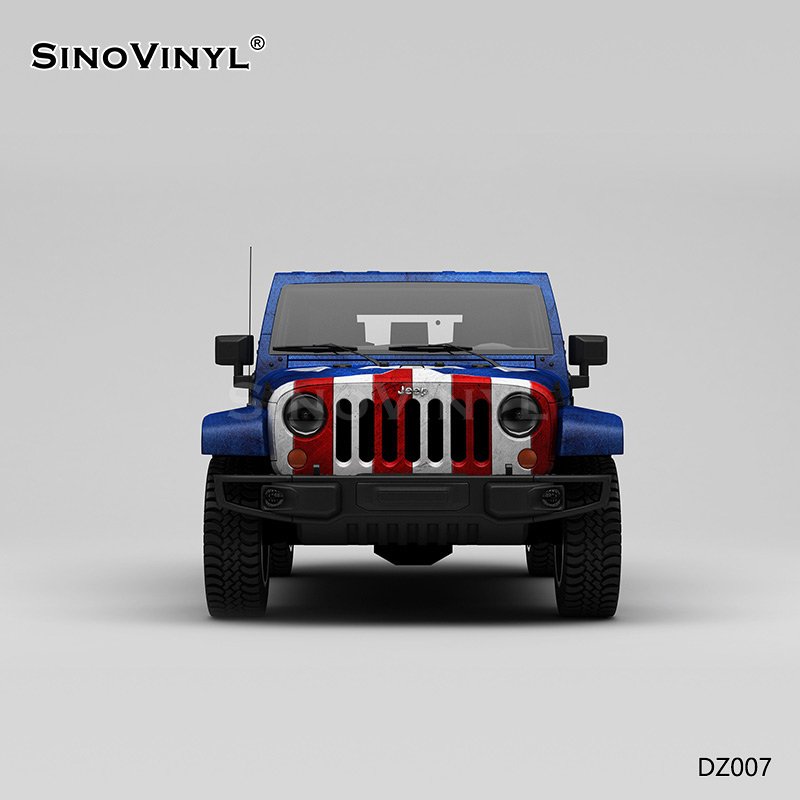 DZ007 Captain America Painting Customized Car Stickers rolling film Supplier
"Captain America Painting Customized Car Stickers Rolling Film" refers to a specific product or service offered by SINO VINYL, a company specializing in vinyl wraps and stickers for vehicles.
Here's a breakdown of the components:
1. Captain America Painting: This refers to the design itself. It likely includes iconic elements associated with Captain America, such as his shield, star emblem, and patriotic color scheme. The design aims to capture the essence of the superhero's persona and convey it visually on the vehicle.
2. Customized Car Stickers: The product involves vinyl stickers that are designed to be applied to the car's exterior surfaces.
3. Rolling Film: The term "rolling film" likely refers to the material used for the stickers.These rolls are available in various sizes and can be cut to match the design and dimensions required for a specific car model.