A Step-by-step Guide for Car Enthusiasts Looking to Try Camo Vinyl Wrapping Themselves
Here's a step-by-step guide for car enthusiasts looking to try camo vinyl wrapping themselves. Keep in mind that camo vinyl wrapping can be a bit challenging, so patience and attention to detail are essential.
Step 1: Gather Your Materials and Tools
Before you begin, make sure you have all the necessary materials and tools ready:
– Camo vinyl wrap (make sure you have enough for your entire project plus some extra for mistakes).
– Heat gun or hair dryer.
– Squeegee or plastic applicator tool.
– Utility knife or precision cutting tool.
– Surface cleaner (isopropyl alcohol or a vinyl prep solution).
– Microfiber towels.
– Measuring tape.
– Masking tape or painter's tape.
– A clean, dust-free workspace (preferably indoors).
Step 2: Prepare Your Vehicle
Clean your vehicle thoroughly to remove dirt, dust, and any contaminants that could affect the adhesion of the vinyl wrap. Use the surface cleaner and microfiber towels to ensure the surface is completely clean and dry.
Step 3: Plan Your Design
Before applying the vinyl wrap, plan your camo design. Measure the sections of your vehicle you want to wrap and cut the vinyl wrap into manageable pieces, leaving a few inches of extra material around the edges for trimming.
Step 4: Apply the Vinyl Wrap
1. Begin with a Panel: Start with a relatively flat and easily accessible panel, such as a door or a hood. Peel the backing off the vinyl wrap, exposing the adhesive side.
2. Position the Vinyl: Carefully align the vinyl with the panel, ensuring it's straight and symmetrical. Use masking tape to temporarily hold the vinyl in place.
3. Smooth It Out: Use the squeegee or applicator tool to smooth the vinyl onto the surface, working from the center outward. This helps eliminate air bubbles and wrinkles. Apply firm but even pressure.
4. Stretch and Heat: If necessary, gently stretch the vinyl to conform to curves and contours of your vehicle. Use the heat gun or hair dryer to warm the vinyl slightly, making it more pliable. Be cautious not to overheat it.
5. Trim Excess: Once the vinyl is properly applied, use the utility knife or precision cutting tool to trim away the excess along the edges and contours of the panel. Be precise to achieve clean lines.
6. Repeat: Continue this process panel by panel, ensuring each piece of vinyl aligns with the previous one for a seamless look.
Step 5: Finishing Touches
After wrapping all desired areas of your vehicle:
– Go over the entire surface with the squeegee to ensure proper adhesion and remove any remaining air bubbles.
– Use the heat gun or hair dryer again to heat the vinyl and help it conform perfectly to the contours.
– Inspect your work for any imperfections or areas that may need rework.
Step 6: Maintenance and Care
After completing the camo vinyl wrap, be mindful of maintenance:
– Avoid washing your vehicle for at least 24-48 hours to allow the adhesive to fully set.
– Clean the wrapped surface gently with a mild car wash soap and water. Do not use abrasive materials or high-pressure washers.
– Protect the wrap from prolonged exposure to harsh weather conditions and UV rays to ensure its longevity.
Remember, camo vinyl wrapping can take time to master, so don't be discouraged if your first attempt isn't perfect. Practice and patience will lead to better results with each project.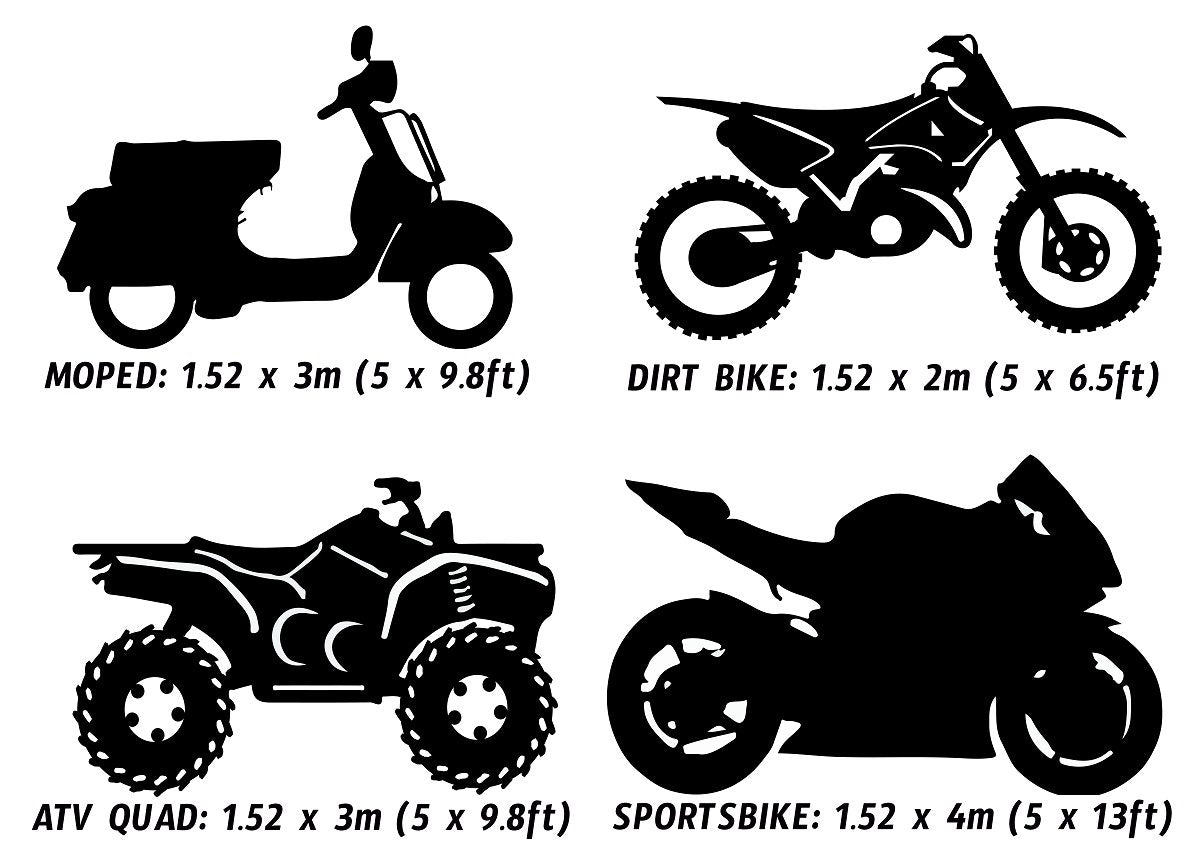 (Learn more about CAR WRAP VINYL SIZE CALCULATOR GUIDE)
Advice on choosing the right materials and tools and avoiding common mistakes
Choosing the right materials and tools, as well as avoiding common mistakes, is crucial when embarking on a DIY camo vinyl wrap project. Here's some advice to help you make informed decisions and achieve the best results:
Materials
1. High-Quality Vinyl Wrap: Invest in premium vinyl wrap material designed for automotive use. It should be durable, UV-resistant, and easy to work with. Check for a reputable brand known for quality.
2. Appropriate Vinyl Finish: Choose between matte, satin, gloss, or other finishes based on your aesthetic preferences. Keep in mind that matte and satin finishes are often easier to work with for beginners because they hide imperfections better than glossy finishes.
3. Adhesive Promoter: Consider using an adhesive promoter to enhance the bond between the vinyl and your vehicle's surface. This can help prevent peeling or bubbling.
4. Squeegee and Heat Gun: Invest in a high-quality squeegee and a heat gun. The squeegee will help you smooth out the vinyl without scratching it, while the heat gun is essential for stretching and conforming the wrap to complex curves.
5. Knifeless Tape or Cutting Tools: Knifeless tape is a great tool for making precise cuts without damaging the vehicle's paint. Alternatively, have sharp cutting tools like precision knives and blades on hand.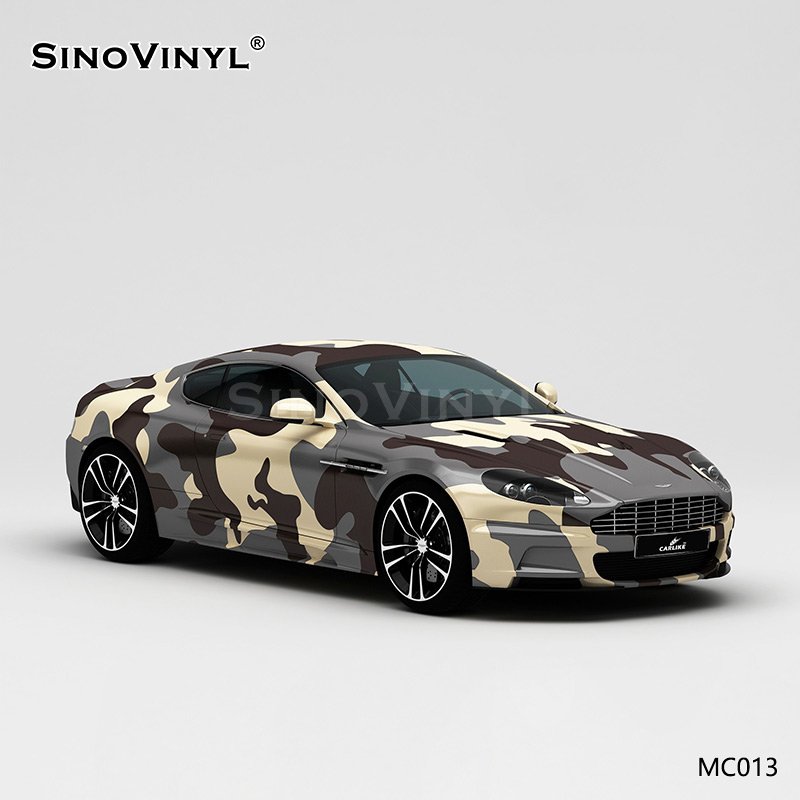 Tools and Preparation
1. Vehicle Prep: Thoroughly clean your vehicle's surface before applying the vinyl wrap. Remove any dirt, wax, or contaminants that can interfere with adhesion.
2. Workspace: Choose a clean, well-lit, and dust-free environment to work in. Avoid windy conditions as dust and debris can easily stick to the adhesive.
3. Measure and Plan: Measure your vehicle's dimensions accurately, and plan the layout of your wrap to minimize seams and overlaps. Consider removing or disassembling certain parts, like door handles or side mirrors, for easier application.
4. Practice on Small Areas: If you're new to vinyl wrapping, practice on small, flat surfaces before tackling the entire vehicle. This will help you get a feel for the material and techniques.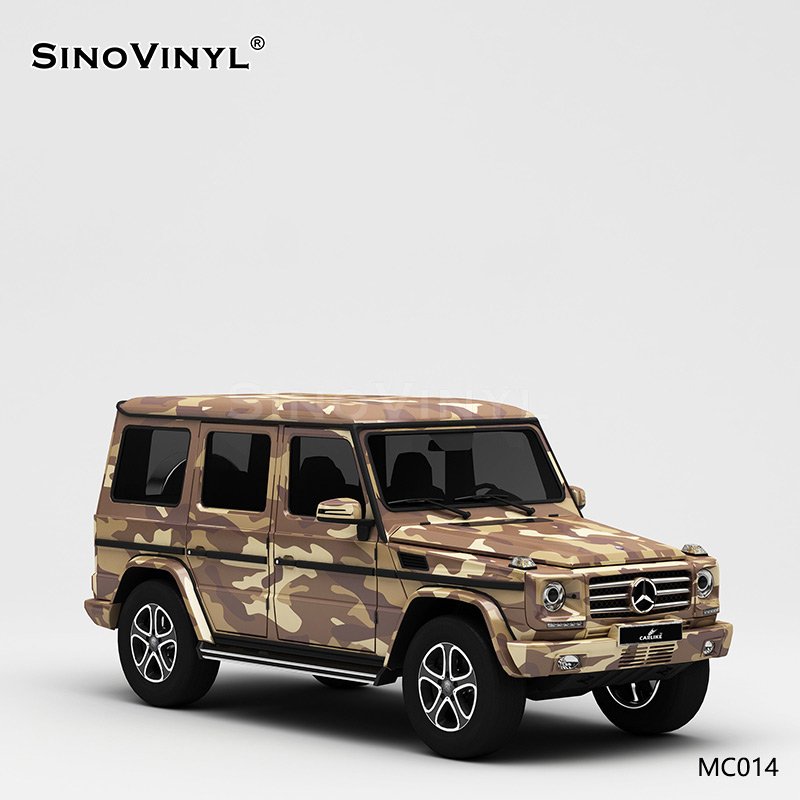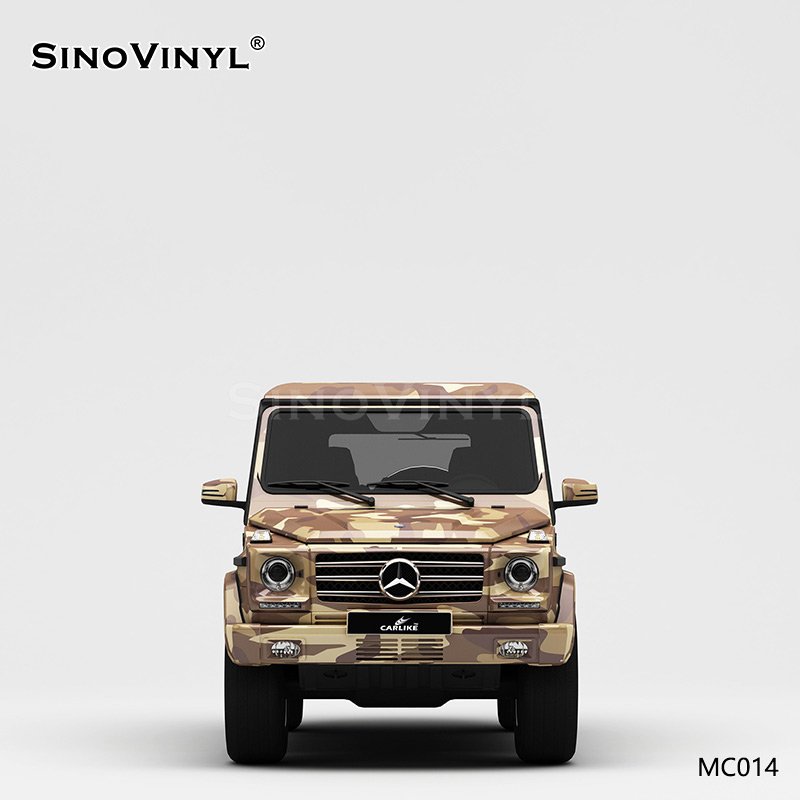 Common Mistakes to Avoid
1. Stretching Too Much: Overstretching the vinyl can lead to creases, wrinkles, or premature failure. Use the right amount of tension and heat to conform the vinyl to curves.
2. Lack of Patience: Take your time. Rushing the process can result in misalignment, air bubbles, or uneven edges.
3. Skipping Surface Preparation: Failing to clean the surface properly can result in poor adhesion and the wrap not sticking well.
4. Inadequate Heat Application: Proper use of a heat gun is essential. Ensure you heat the vinyl enough to make it pliable but not so much that it melts or bubbles.
5. Not Using Knifeless Tape or Cutting Carelessly: Without precision, you risk cutting into the vehicle's paint. Use knifeless tape or cutting tools cautiously.
6. Ignoring Maintenance: After the wrap is applied, maintain it regularly. Clean it gently, avoid abrasive cleaning materials, and protect it from harsh chemicals.
7. Not Seeking Professional Help When Needed: If your project involves intricate curves, unique surfaces, or if you're uncertain about your skills, it's often wise to consult or hire a professional to avoid costly mistakes.
By carefully choosing the right materials, preparing adequately, and being patient and precise during the application process, you can achieve a successful DIY camo vinyl wrap that enhances the appearance of your vehicle while protecting its original paint.