Exploring the Different Types of Body Car Wrap Vinyl: Matte, Glossy, Chrome, and More
When it comes to body car wrap vinyl, there are various types available, each offering distinct visual effects and characteristics. Here are some different types of body car wrap vinyl:
1. Matte Vinyl Wrap
Matte vinyl gives your car a non-reflective, flat finish that is both modern and sophisticated. It is a popular choice for those seeking a more understated and subtle look for their vehicles. Matte wraps can add a touch of elegance and uniqueness to any car.
2. Glossy Vinyl Wrap
On the contrary, glossy vinyl offers a high-shine, reflective surface that makes your car stand out and catch the light beautifully. It provides a vibrant and eye-catching appearance, enhancing the car's curves and lines.
3. Chrome Vinyl Wrap
For an ultra-luxurious and attention-grabbing effect, chrome vinyl wraps are an excellent option. These wraps create a mirror-like finish that reflects the surroundings, making your car look like it's covered in shiny chrome.
4. Satin Vinyl Wrap
Satin vinyl strikes a balance between matte and glossy finishes. It has a smooth texture with a subtle shine, offering a unique look that can make your car appear both refined and bold.
5. Metallic Vinyl Wrap
With metallic vinyl wraps, you can achieve a glimmering and dynamic appearance. The metallic flakes in the vinyl create a sparkling effect under light, adding depth and visual interest to the car's surface.
6. Color-Shift Vinyl Wrap
Color-shift or chameleon vinyl wraps are designed to change colors depending on the viewing angle and lighting conditions. They offer a captivating and mesmerizing effect, showcasing a range of hues as you move around the car.
7. Carbon Fiber Vinyl Wrap
Emulating the appearance of real carbon fiber, this type of vinyl wrap provides a sporty and high-performance look. Carbon fiber wraps are a popular choice among car enthusiasts who want a racing-inspired aesthetic.
8. Brushed Metal Vinyl Wrap
If you desire an industrial and textured appearance, brushed metal vinyl wraps can deliver just that. These wraps mimic the look of brushed aluminum or steel, giving your car a rugged and distinctive feel.
9. Camouflage Vinyl Wrap
For a unique and adventurous vibe, camouflage vinyl wraps are a fun choice. Whether you prefer classic military-style camo or a more contemporary design, this wrap can make your car stand out in any urban or wilderness setting.
10. Printed Graphics Vinyl Wrap
Printed vinyl wraps allow you to add custom graphics, patterns, or even images to your car. Whether you want a bold racing stripe or a full-on artistic design, printed vinyl wraps offer endless creative possibilities.
When selecting a body car wrap vinyl, consider your personal style, the intended look for your car, and the level of attention you want to attract. Each type has its appeal, and the right choice can truly enhance your car's overall appearance.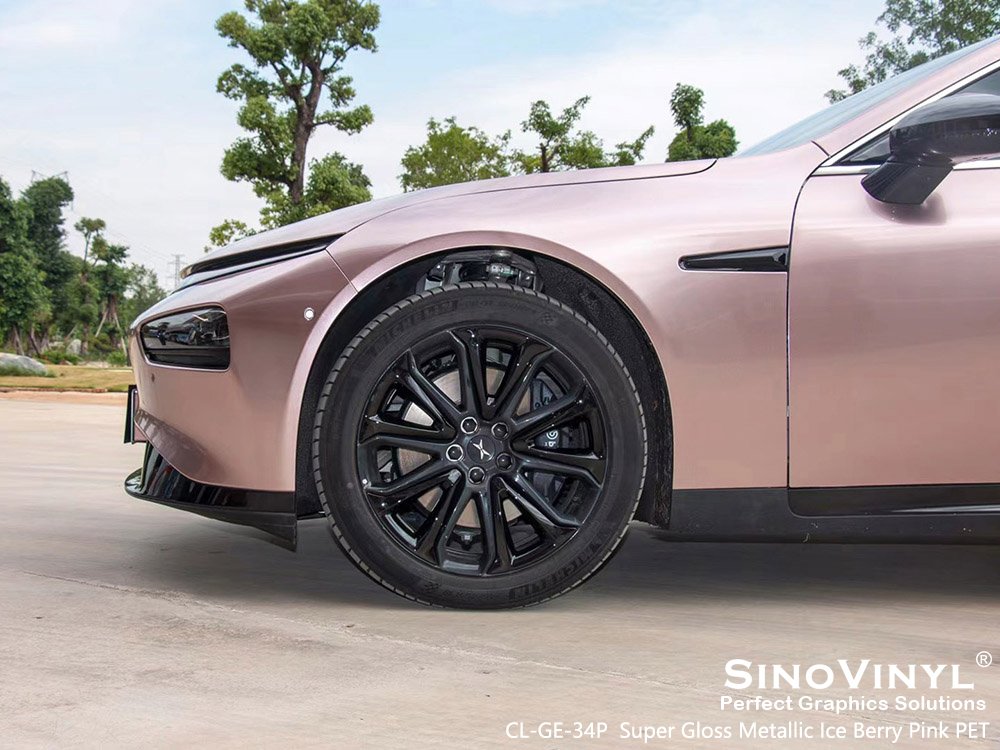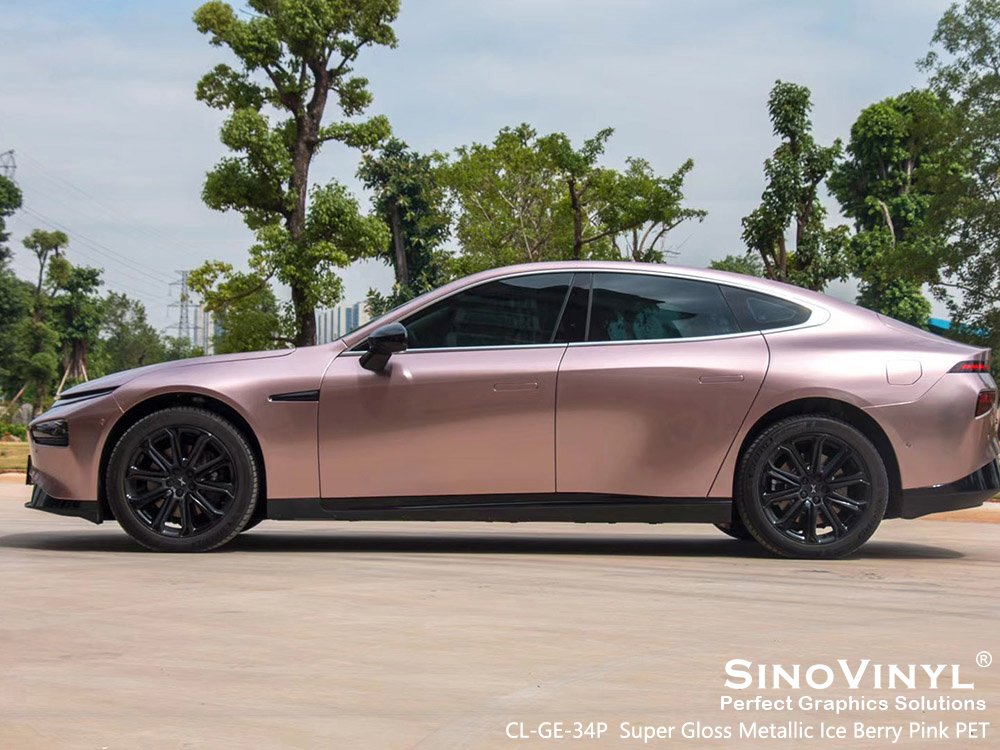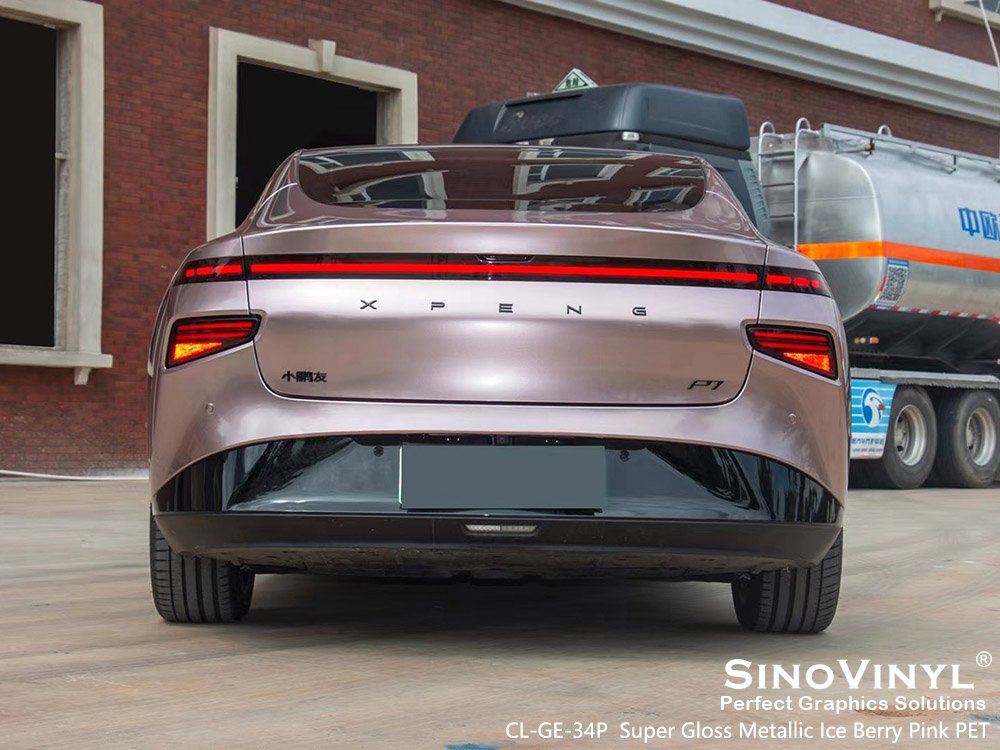 Step-by-Step Guide: Preparing Your Car for a Body Car Wrap Vinyl Application
Preparing your car properly before applying a body car wrap vinyl is crucial to ensure a smooth and long-lasting installation. Here's a step-by-step guide to help you get your car ready:
Step 1: Gather the necessary tools and materials
Before you begin, make sure you have all the tools and materials you'll need for the installation, including the vinyl wrap, heat gun or torch, squeegee, razor blade, isopropyl alcohol, and microfiber cloths.
Step 2: Clean the exterior of your car thoroughly
Start by washing your car with car wash soap and water to remove any dirt, debris, and contaminants from the surface. Use a microfiber cloth to dry the car completely.
Step 3: Remove any emblems, badges, and accessories
Take off any emblems, badges, or accessories on your car's body carefully. Use a plastic wedge or a fishing line to gently lift and remove them without damaging the paint.
Step 4: Inspect the car's surface for imperfections
Check for any scratches, dents, or imperfections on the car's body. Fix these issues before proceeding with the vinyl wrap application. Repair minor scratches or imperfections with touch-up paint and sand down larger imperfections for a smoother surface.
Step 5: Remove residue and adhesive
If there are any adhesive residues left from previously installed emblems or decals, use an adhesive remover to clean them off. Wipe the area clean with isopropyl alcohol to ensure a residue-free surface.
Step 6: Remove the bumpers and trim pieces (optional)
For a more professional installation and complete coverage, you may consider removing the bumpers and trim pieces. This step is optional but can yield better results.
Step 7: Pre-stretch the vinyl wrap
Before applying the vinyl to the car, pre-stretch the material using a heat gun or torch. This will help minimize the vinyl's natural shrinkage after installation.
Step 8: Cut the vinyl wrap to size
Lay the vinyl wrap over the car's body and cut it to the appropriate size, leaving a few inches of overlap on all sides. Be precise with your cuts to avoid wastage.
Step 9: Start the application process
Carefully peel back a portion of the backing of the vinyl wrap and start applying it to the desired section of your car. Use a squeegee to smooth out the vinyl, starting from the center and moving outward. Work slowly and methodically to avoid air bubbles and wrinkles.
Step 10: Use heat to mold the vinyl
As you apply the vinyl, use a heat gun or torch to warm the material. This will make it more pliable and allow you to stretch and mold it around curves and contours.
Step 11: Repeat the process
Continue applying the vinyl wrap section by section, repeating the steps above, until the entire car is covered.
Step 12: Trim excess vinyl
After the vinyl is applied to the entire car, use a sharp razor blade to trim the excess material carefully along the edges and panel gaps.
Step 13: Final smoothing and heat application
Go over the entire car with a heat gun to ensure the vinyl is adhering properly and to smooth out any remaining imperfections or bubbles.
Step 14: Reinstall emblems and accessories
Once the vinyl wrap is in place, reattach the emblems, badges, and accessories that you removed earlier.
Step 15: Allow the vinyl wrap to cure
Let the vinyl wrap cure for at least 24-48 hours before exposing it to water or extreme weather conditions. This will ensure a strong bond and better longevity.
Remember, if you're not confident in your ability to apply the vinyl wrap yourself, it's best to seek professional installation to achieve the best results.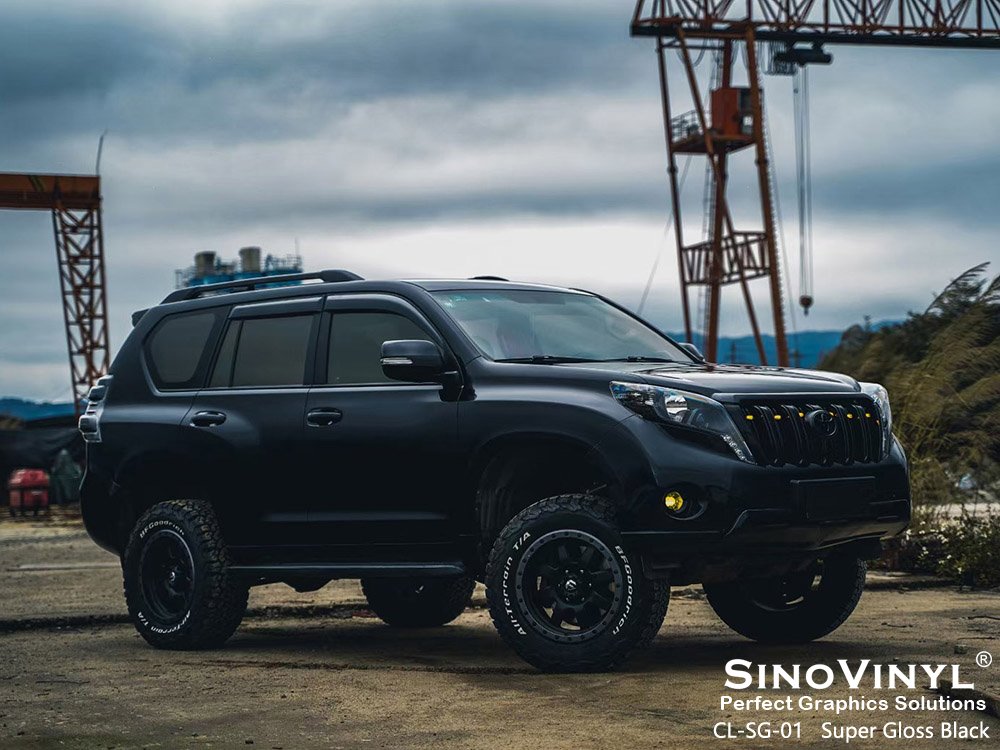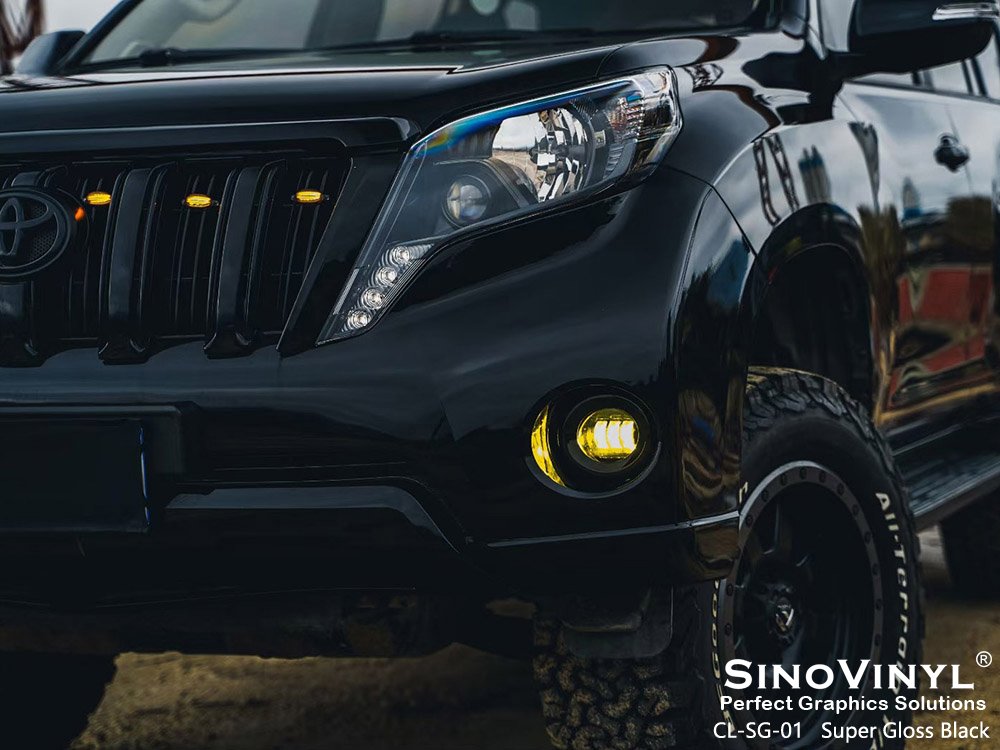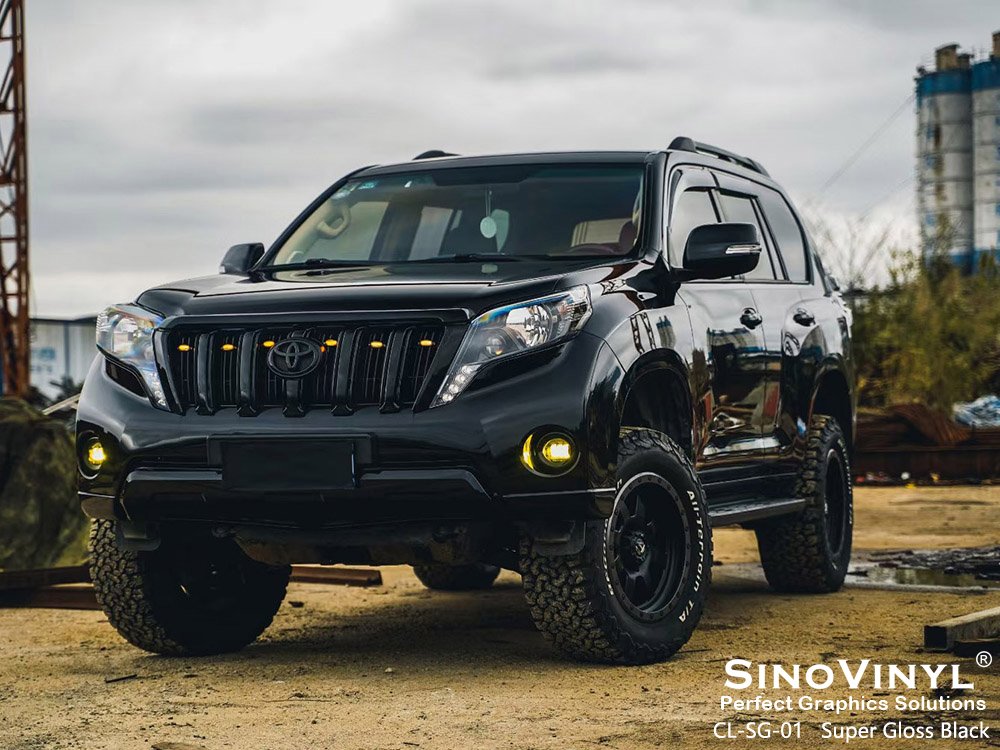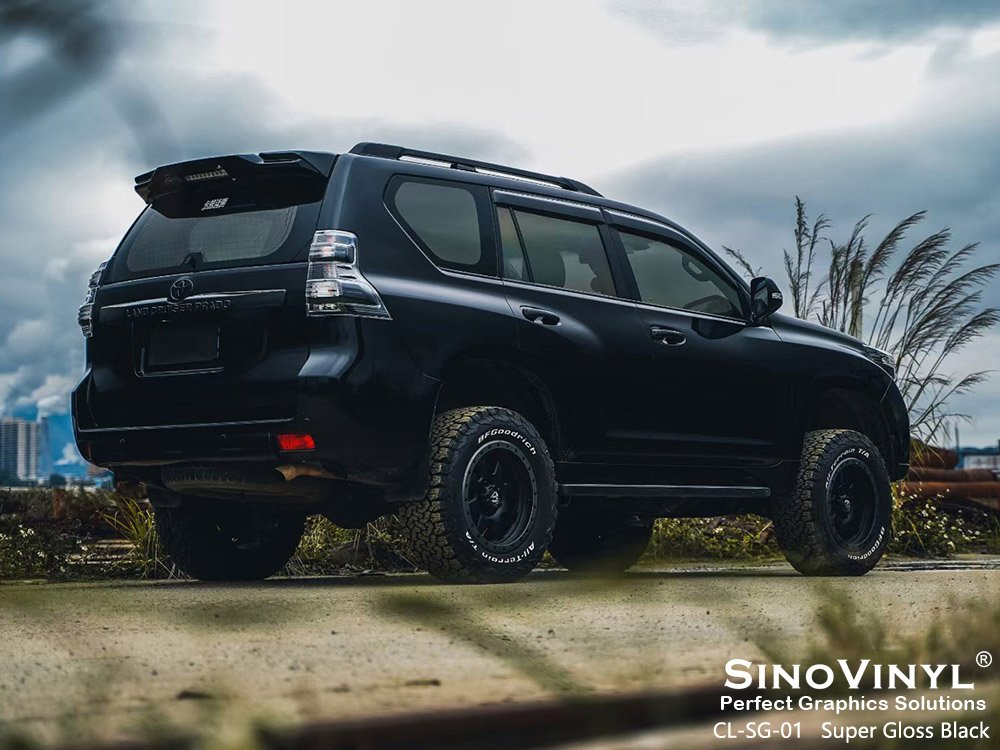 Case Studies: Before and After Transformations with Body Car Wrap Vinyl
Case Study 1: "Sleek Stealth Transformation"
Before: A silver sedan that blended into the crowd, lacking personality and excitement on the road.
After: The same sedan, now wrapped in a matte black body car wrap vinyl. The once nondescript car now exudes an air of mystery and sophistication. The sleek and stealthy appearance turns heads and makes the owner feel like they're driving a brand new luxury vehicle.
Case Study 2: "From Drab to Fab"
Before: A faded and worn-out red coupe that had seen better days. The paint had lost its shine, and the car looked dated.
After: The red coupe got a complete makeover with a vibrant and eye-catching color-changing body car wrap vinyl. The iridescent vinyl created a stunning visual effect, shifting colors as the car moves. The coupe now looks like a unique and futuristic ride, attracting attention wherever it goes.
Case Study 3: "Racing Stripes Revival"
Before: An ordinary white hatchback that blended in with other cars on the road, lacking any distinctive features.
After: The white hatchback now boasts bold racing stripes in a contrasting color, applied using high-quality body car wrap vinyl. The addition of racing stripes gives the car a sporty and dynamic appearance, making it stand out from the crowd of mundane vehicles.
Case Study 4: "Graphic Artistic Expression"
Before: A plain black SUV that didn't reflect the owner's personality or interests.
After: The black SUV received a customized vinyl wrap featuring a stunning graphic design inspired by the owner's favorite hobby – surfing. The vibrant colors and intricate details of the vinyl wrap turn the SUV into a moving work of art, showcasing the owner's passion and individuality.
Case Study 5: "Luxury Transformation"
Before: A standard white luxury sedan that looked elegant but lacked that "wow" factor.
After: The luxury sedan underwent a premium makeover with a brushed metallic body car wrap vinyl. The wrap added a touch of opulence and sophistication, giving the car a high-end finish that turns heads and leaves a lasting impression on anyone who sees it.
These case studies highlight the transformative power of body car wrap vinyl, demonstrating how it can elevate the appearance of a car from ordinary to extraordinary, capturing individual tastes and preferences. Each vinyl wrap showcases a unique before-and-after story, illustrating the potential for personalization and the artistry involved in vinyl wrap applications.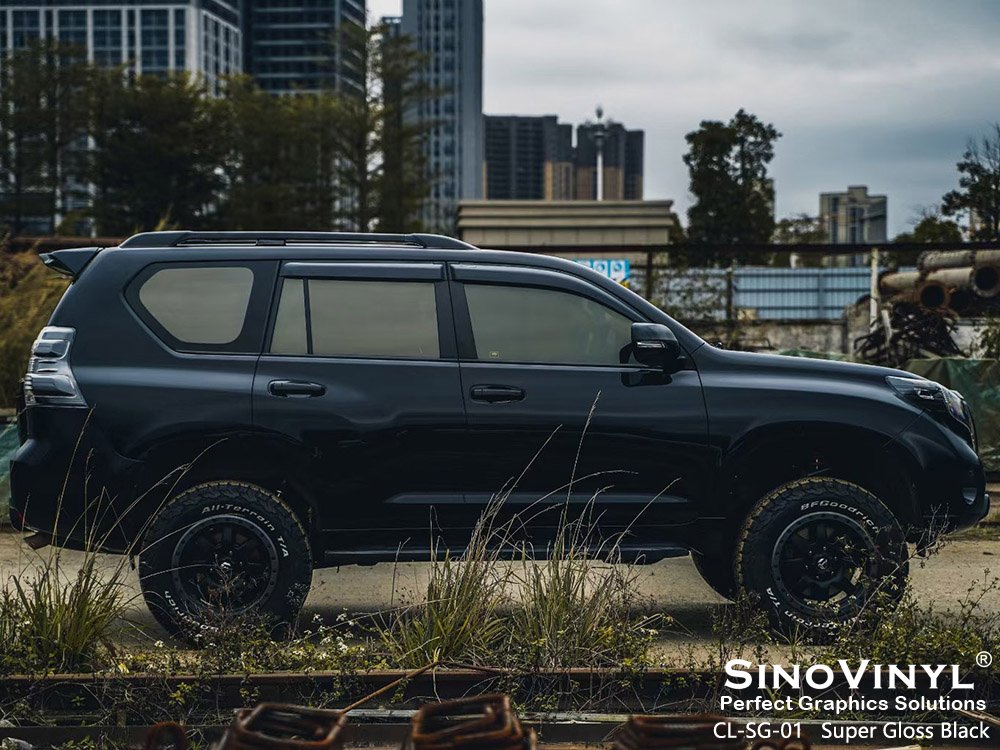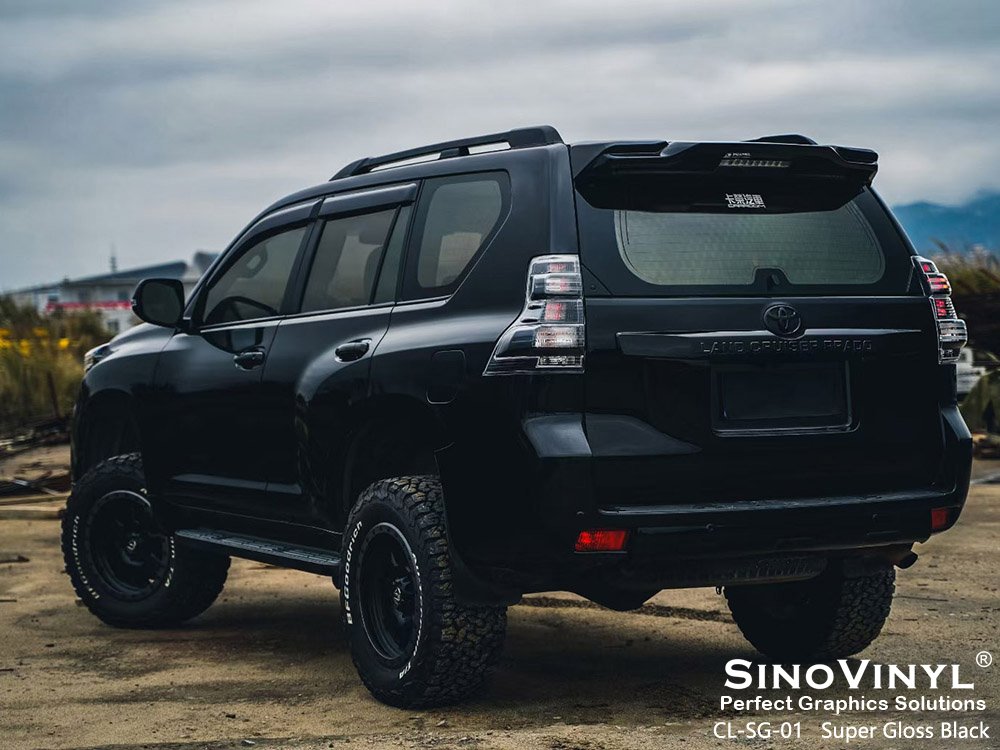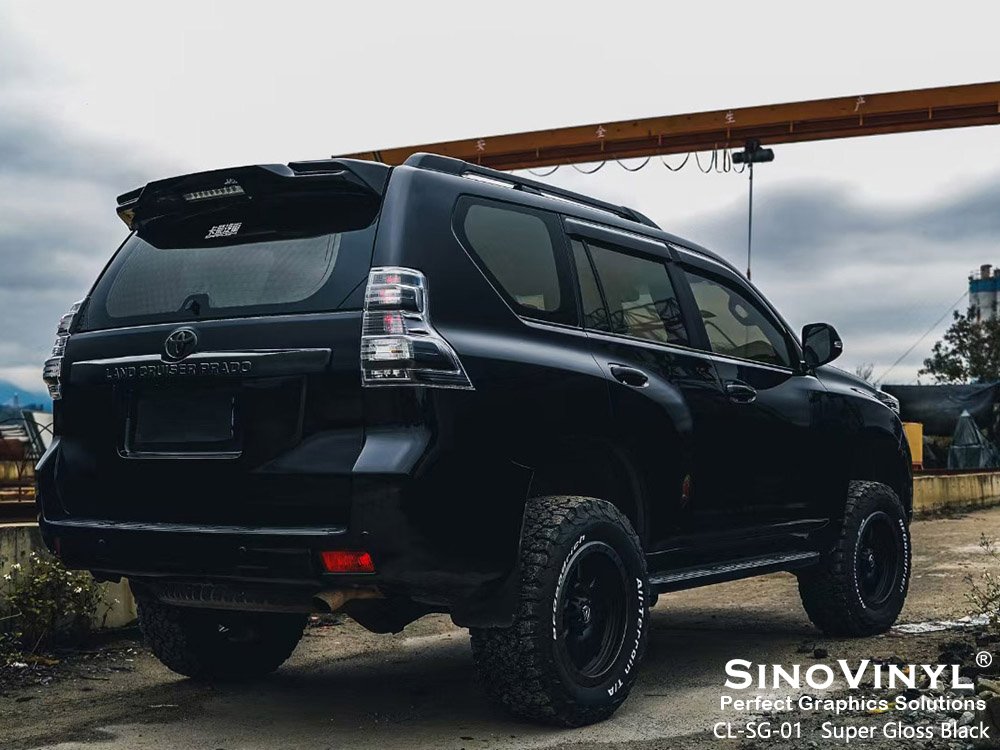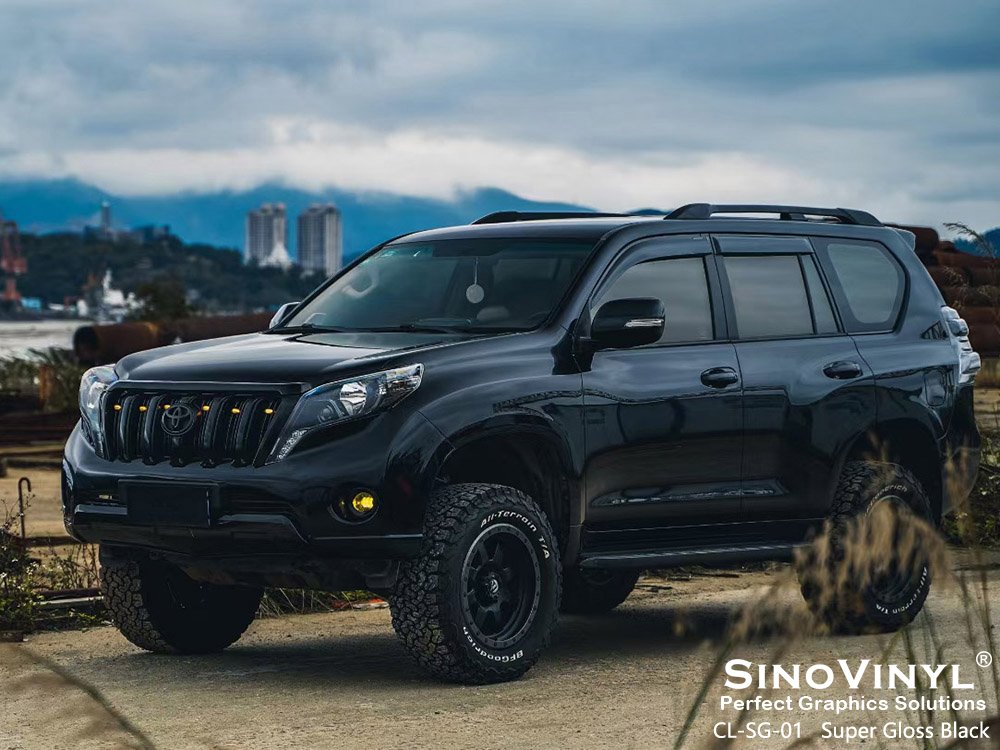 Beyond Aesthetics: How Body Car Wrap Vinyl Can Add a Layer of Protection
Body car wrap vinyl can indeed add a valuable layer of protection to your vehicle's original paintwork. Here are some ways how:
1. Scratch and Chip Resistance
The vinyl wrap acts as a protective barrier against small scratches and chips that can occur from everyday driving and road debris. It helps to keep the original paint of your car safe from minor damages, preserving its appearance and resale value.
2. UV Ray Shielding
Prolonged exposure to the sun's ultraviolet (UV) rays can fade and damage your car's paint over time. Body car wrap vinyl is designed with UV-resistant properties, providing an additional layer of defense against harmful rays, preventing fading and keeping your car's colors vibrant.
3. Stone Chip Protection
Vinyl wraps can help guard your car's paint against stone chips and gravel damage that commonly occur while driving on highways or rough roads. The flexible and durable nature of vinyl allows it to absorb impact and shield the underlying paint from harm.
4. Chemical and Contaminant Resistance
The vinyl wrap's surface is resistant to various chemicals, such as bird droppings, tree sap, and harsh cleaning agents. It creates a protective barrier, preventing these substances from directly contacting the car's paint and causing damage.
5. Easy-to-Clean Surface
Vinyl wraps have a smooth and non-porous surface, which makes them easier to clean and maintain compared to traditional paint. Regular washing with mild soap and water helps keep the wrap looking fresh and can extend its lifespan.
6. Paint Preservation
If you plan to resell your car or return a leased vehicle, having a vinyl wrap can help maintain the pristine condition of the original paintwork. By protecting the paint from wear and tear, the vinyl wrap ensures that the car's exterior remains in excellent condition.
7. Temporary Customization
Vinyl wraps offer a reversible way to personalize your car temporarily. You can change the color or design without committing to a permanent paint job. This is especially beneficial if you enjoy trying out different looks for your vehicle.
8. Avoiding Paint Fading
In addition to UV protection, vinyl wraps can safeguard your car's paint from other environmental factors that may lead to fading, such as pollution, dirt, and acid rain.
9. Resale Value
Since the vinyl wrap helps preserve the car's original paint, it can enhance the vehicle's resale value. Potential buyers are more likely to be interested in a well-maintained exterior, and the added protection from a vinyl wrap can be a selling point.
It's essential to have a professional install the vinyl wrap to ensure it adheres correctly and provides the desired protective benefits. When maintained properly, a high-quality vinyl wrap can protect your car's paint and keep it looking stunning for years to come.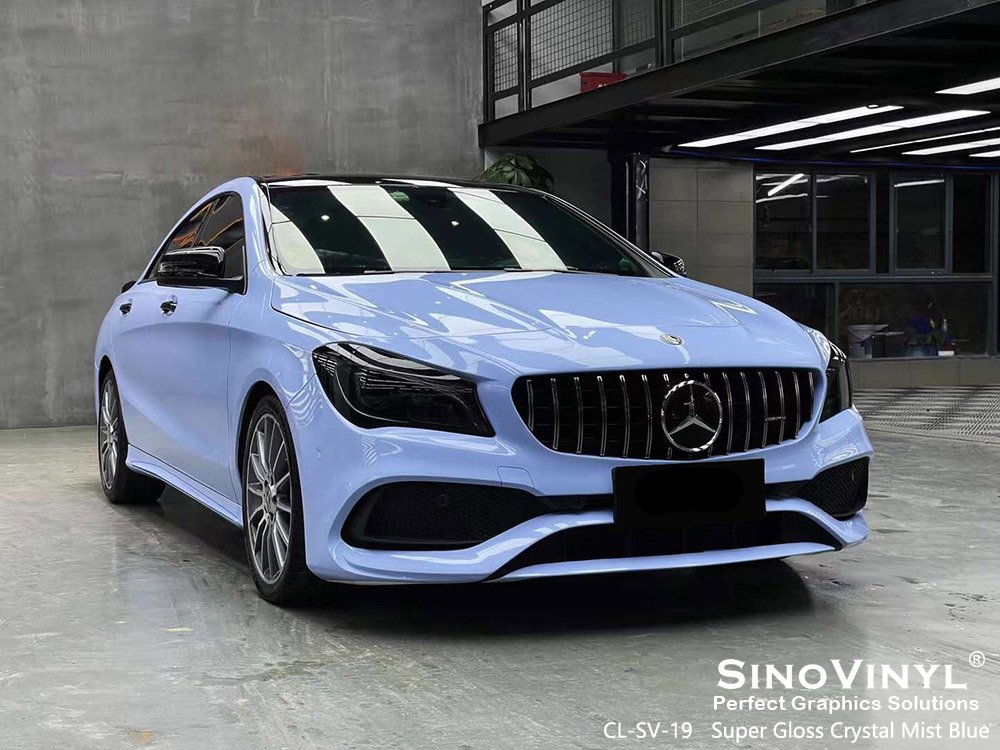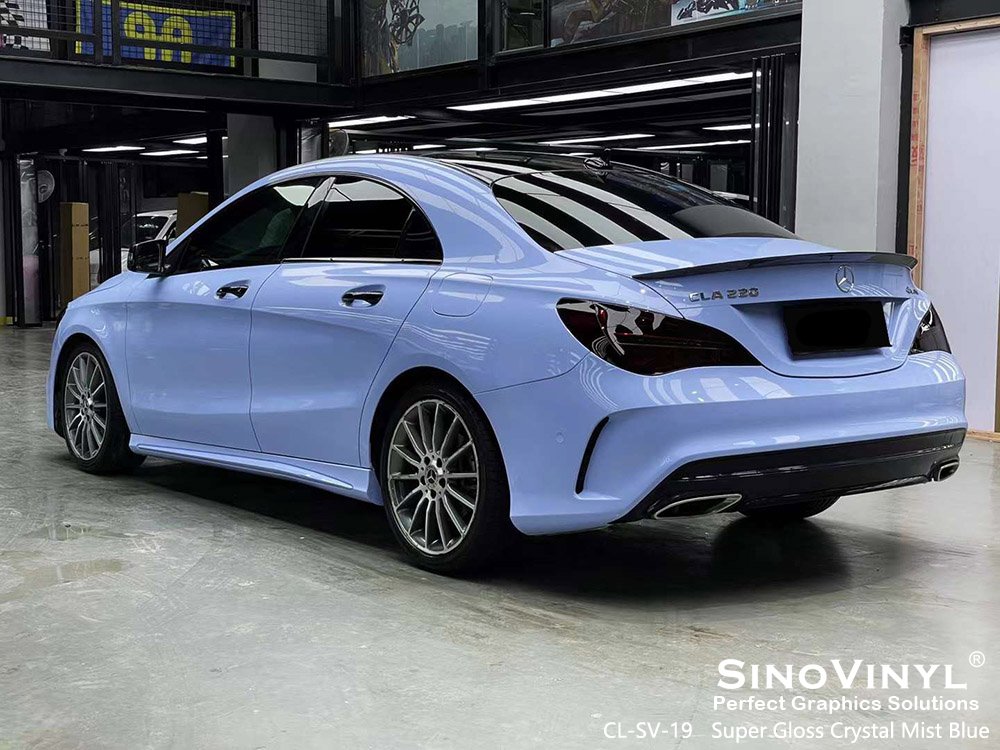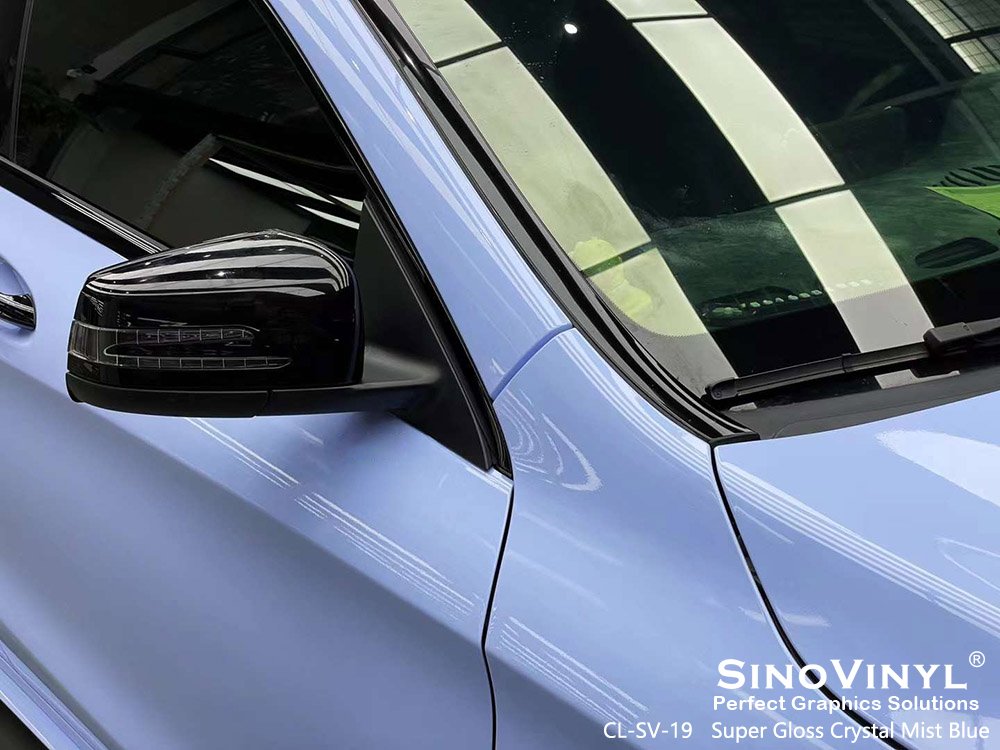 Final Words
In conclusion, embracing the art of personalization through body car wrap vinyl opens up a world of creative possibilities for car owners seeking to elevate their vehicles' appearances. From stunning color transformations to eye-catching graphics and unique designs, vinyl wraps offer a versatile and temporary way to express your style and make a statement on the road. Beyond the aesthetics, these wraps also serve as a shield, safeguarding your car's original paint from scratches, chips, UV rays, and environmental contaminants, ultimately preserving its value and allure. Whether you seek a bold change or subtle accents, the beauty of vinyl wraps lies in their ability to breathe new life into your car while allowing for easy customization and removal when desired. Embrace the artistry of personalization with vinyl wraps and take your car's look to a whole new level of individuality and distinction. Let your creativity run wild and transform your ride into a true reflection of your unique personality and taste. Unleash the potential of your vehicle and embark on a personalized journey that will turn heads and make every drive an extraordinary experience.