Popular Blue Vinyl Wrap Designs
Here are some popular blue vinyl wrap designs that have gained traction among car enthusiasts:
1. Carbon Fiber Accent: Incorporating carbon fiber textures in strategic areas for a sleek and high-tech appearance.
2. Gradient Fade: Transitioning from a darker shade of blue at the bottom to a lighter shade at the top, creating a dynamic and eye-catching effect.
3. Geometric Patterns: Utilizing geometric shapes and lines to create a modern, abstract look that adds depth and visual interest.
4. Brushed Metal Finish: Mimicking the look of brushed metal in a metallic blue finish for a luxurious and unique appearance.
5. Racing Stripes: Adding bold, contrasting racing stripes in a different shade of blue for a sporty and dynamic vibe.
6. Matte Blue with Gloss Accents: Combining a matte blue base with glossy accents or detailing to create a striking contrast.
7. Chrome Blue Finish: Applying a chrome blue vinyl wrap for an ultra-reflective, attention-grabbing appearance.
8. Digital Camouflage: Using a blend of different shades of blue in a digital camouflage pattern for an edgy and adventurous look.
9. Brush Stroke Effect: Mimicking the look of brush strokes or paint splatters in varying shades of blue for an artistic and expressive design.
10. Abstract Artwork: Showcasing unique and customized abstract artwork or graphics in shades of blue for a one-of-a-kind look.
11. Pearlescent Blue: Using a pearlescent vinyl wrap that shimmers and shifts colors in different lighting conditions, creating a mesmerizing effect.
12. Aqua Blue Metallic: Choosing a bright, vibrant aqua blue with a metallic finish for a refreshing and energetic appearance.
13. Nautical Theme: Incorporating nautical elements like waves, anchors, or fish in various shades of blue for a maritime-inspired design.
14. Frozen Blue Inspired: Drawing inspiration from the icy and ethereal hues of "Frozen" for a cool and enchanting aesthetic.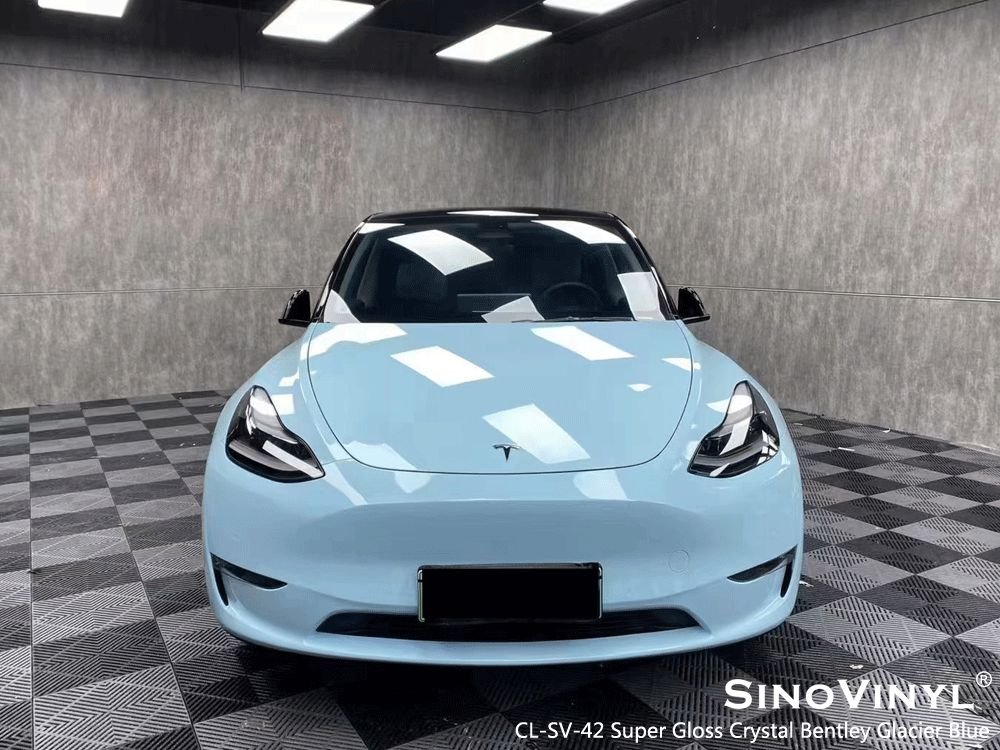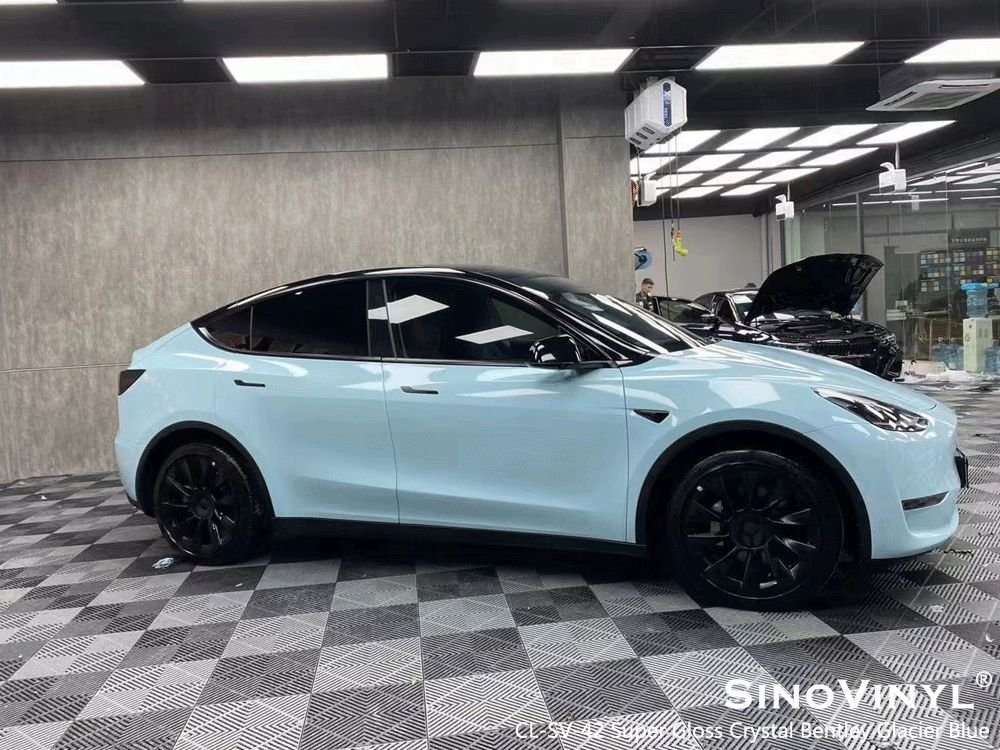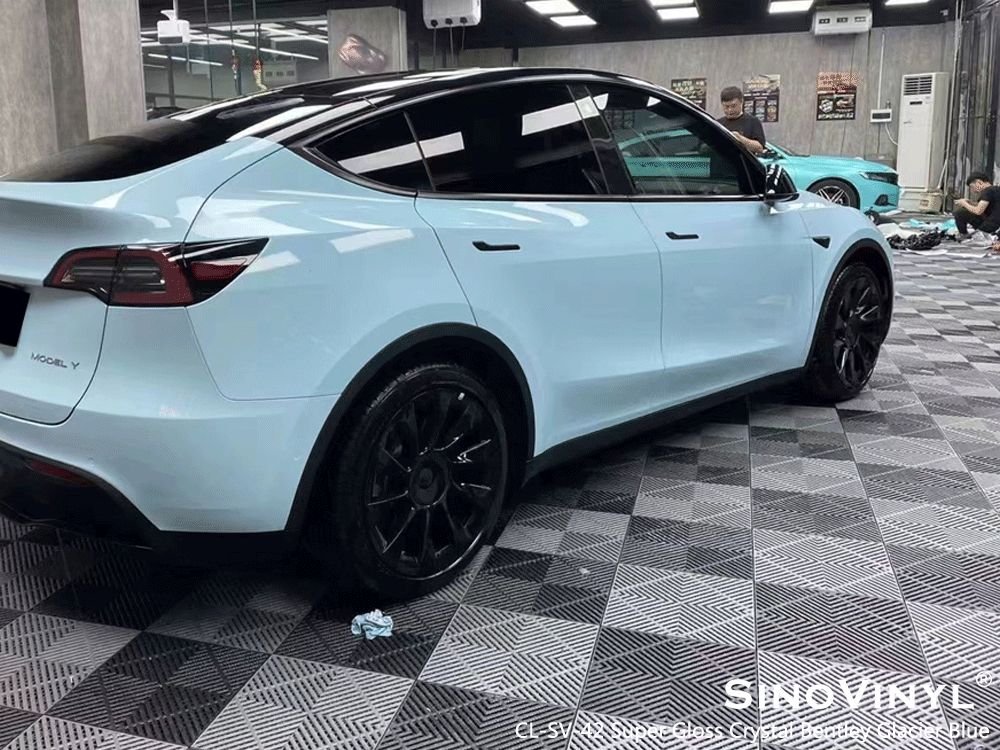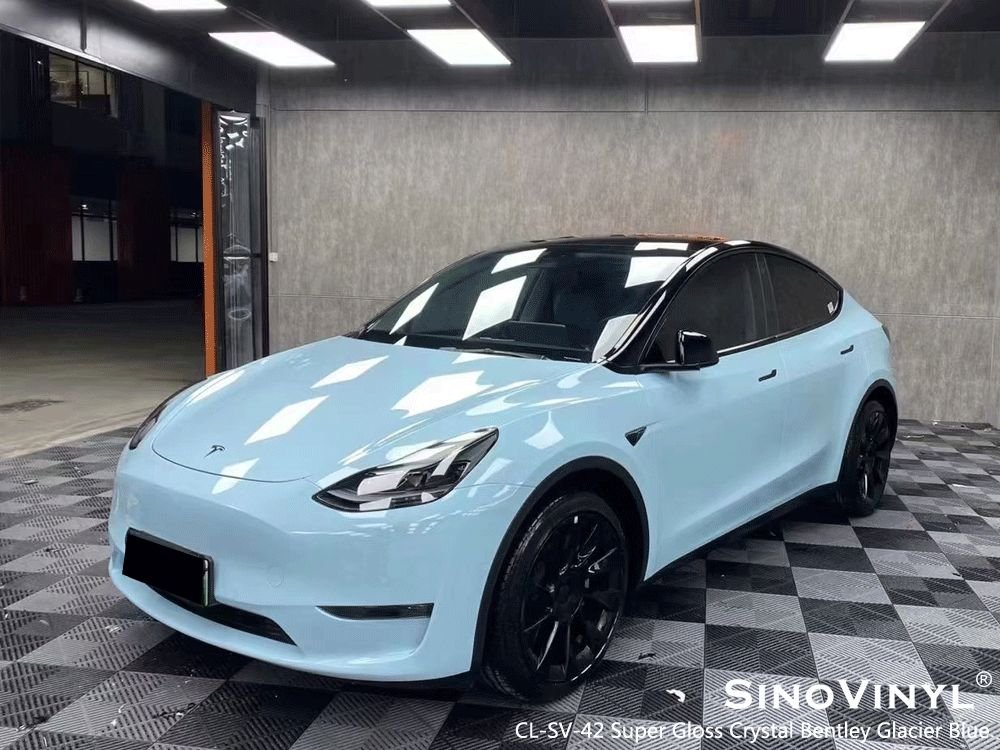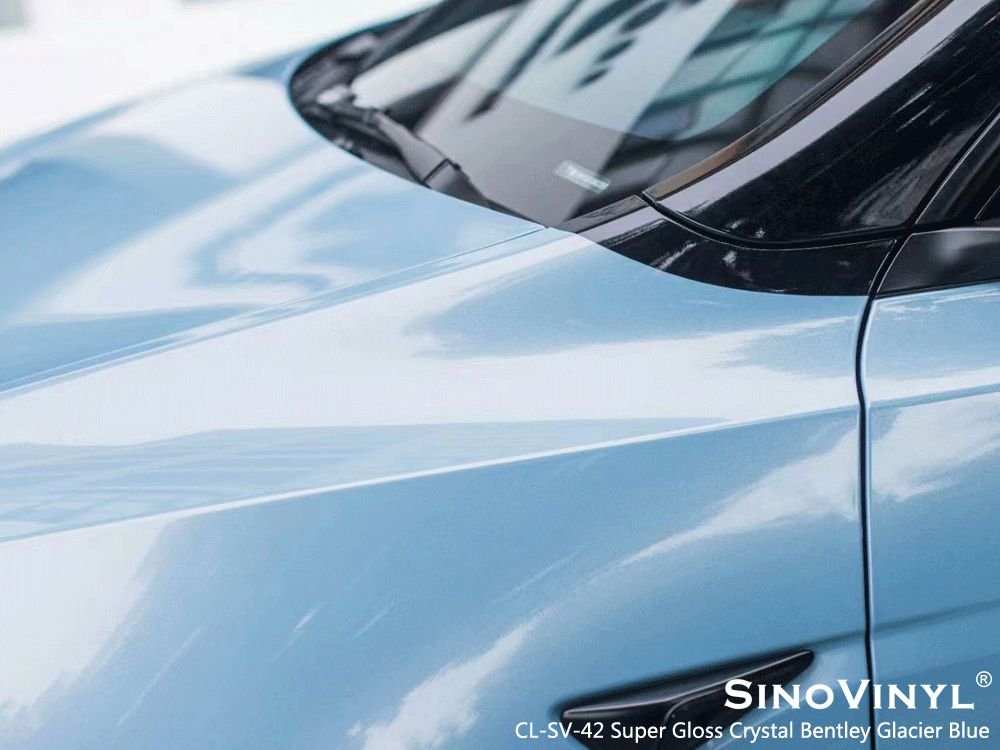 Blue Vinyl Wrap vs. Paint: Which is Right for You?
Blue Vinyl Wrap
Pros
1. Variety of Finishes
Vinyl wraps come in various finishes, including matte, glossy, satin, and metallic. This allows for a wide range of customization options.
2. Non-Permanent
Vinyl wraps are not permanent, which means they can be removed without damaging the original paint. This provides flexibility for changing the car's appearance.
3. Preservation of Original Paint
Wrapping your car in vinyl helps protect the original paint from chips, scratches, and UV rays.
4. Cost-Effective
Generally, vinyl wrapping is more cost-effective than a high-quality paint job. This is particularly beneficial for those on a budget.
5. Quick Application
Vinyl wraps can be applied relatively quickly, especially by experienced professionals.
Cons
1. Potential for Damages
While vinyl is durable, it's not immune to scratches, tears, or other damage, especially in high-impact areas.
2. Limited Lifespan
Vinyl wraps have a finite lifespan, typically around 5-7 years, depending on factors like climate and maintenance.
3. Professional Installation Recommended
While some enthusiasts might attempt DIY installation, professional installation is often recommended to ensure a flawless finish.
Paint
Pros
1. Unmatched Quality
A high-quality paint job can achieve a level of depth, gloss, and finish that is hard to replicate with vinyl.
2. Permanent and Durable
A well-done paint job is typically more durable and can last longer than a vinyl wrap.
3. Customization Options
Skilled painters can create intricate designs, gradients, and effects that might be challenging with vinyl.
4. Easier Repairs
Paint can be touched up or repaired more easily than vinyl if it gets damaged.
Cons
1. Costly
A professional paint job, especially a custom one, can be significantly more expensive than a vinyl wrap.
2. Time-Consuming
A paint job, particularly a high-quality one, takes time to prepare, apply, and cure.
3. Limited Color Options
While there is a wide range of paint colors available, custom or unique shades might be more challenging to achieve.
4. Permanent
Once painted, it's not as easily reversible as a vinyl wrap.
Conclusion
Choosing between a Blue Vinyl Wrap and a Paint job ultimately depends on individual preferences, budget, and desired level of customization. If you're looking for a temporary change, cost-effectiveness, and a wide range of finishes, a vinyl wrap might be the way to go. However, if you're seeking a permanent, high-end finish with unmatched quality, a professional paint job could be the better choice. Always consult with professionals to get the best advice for your specific situation.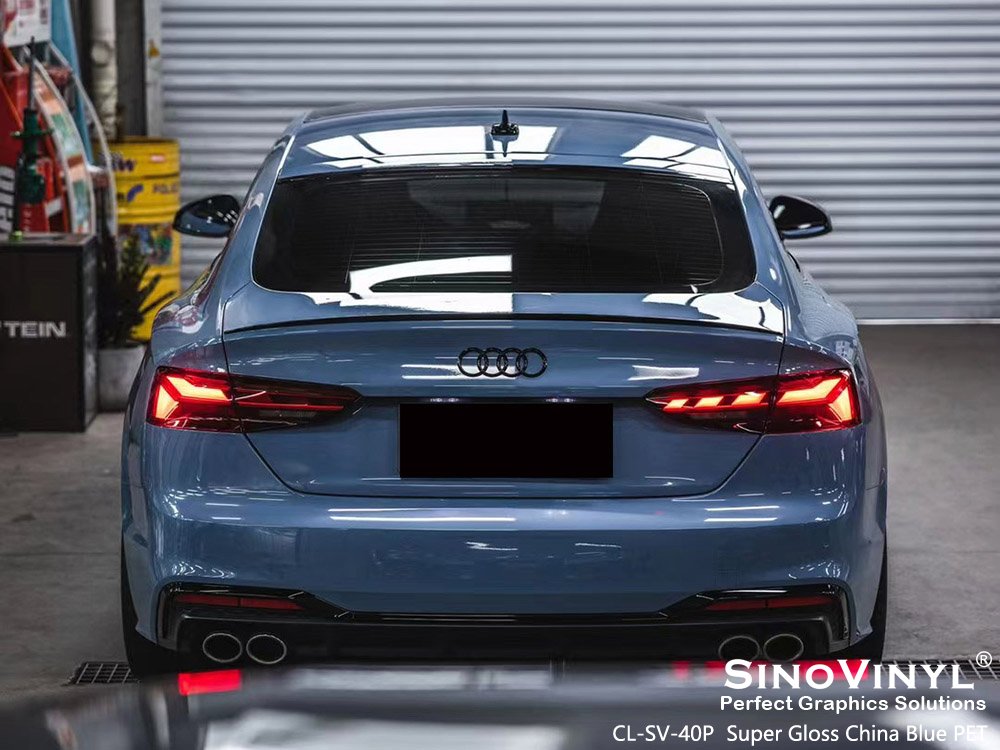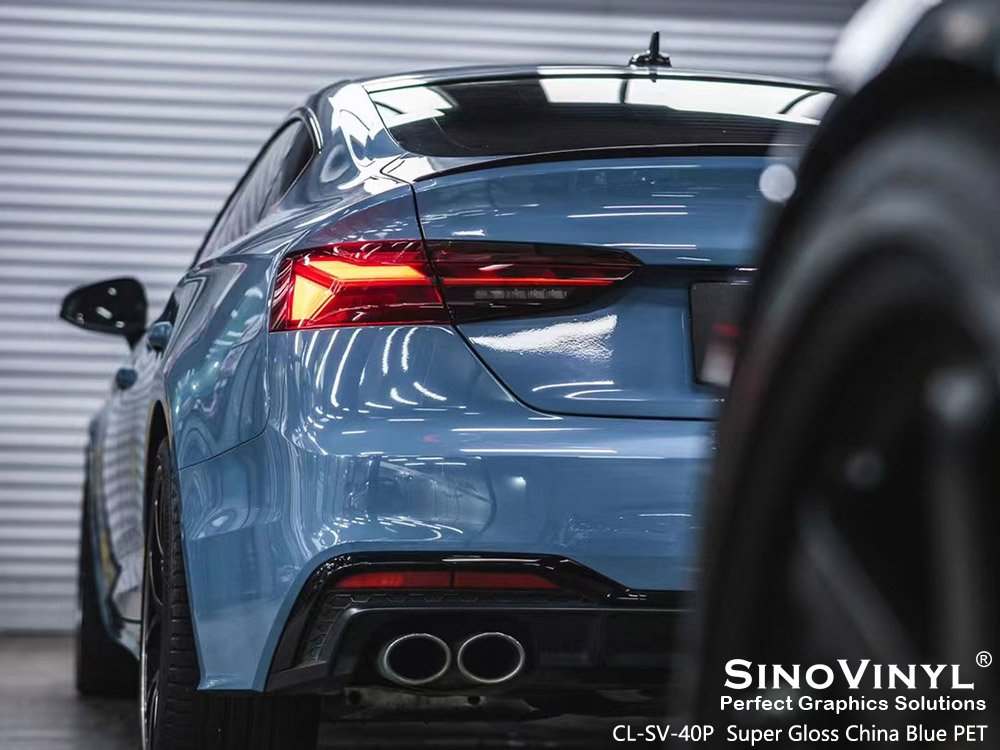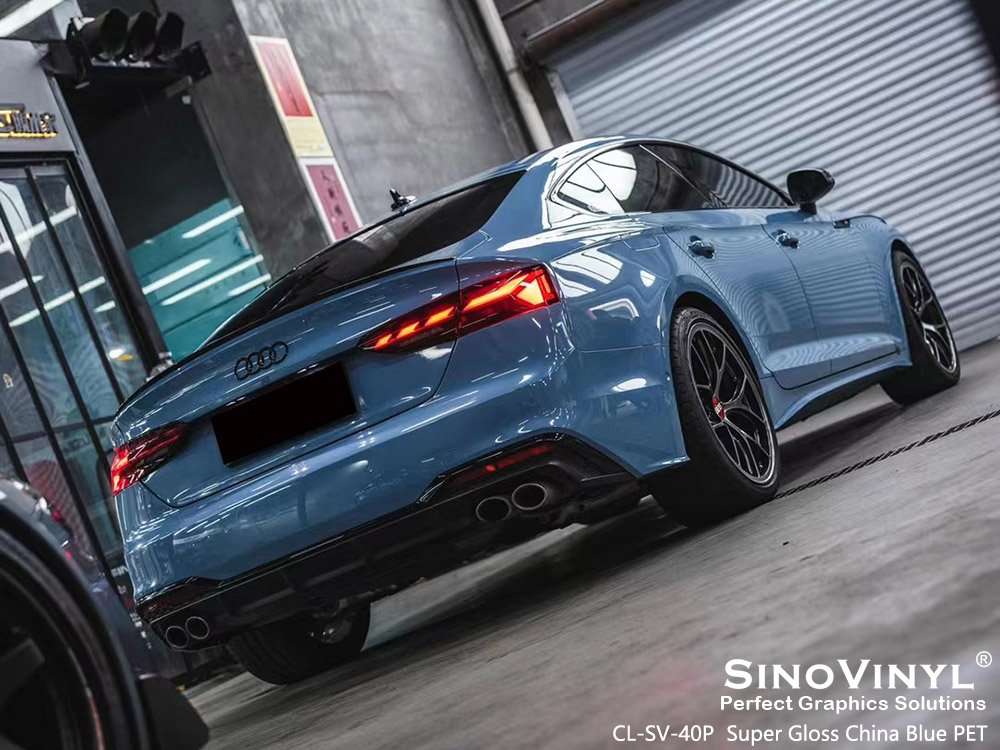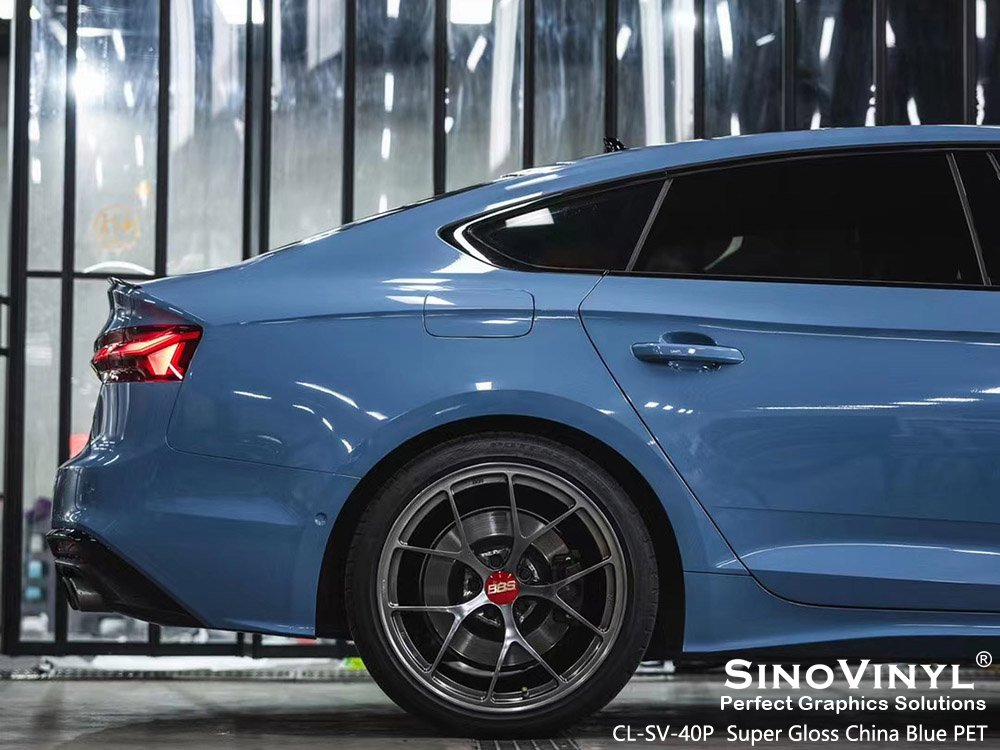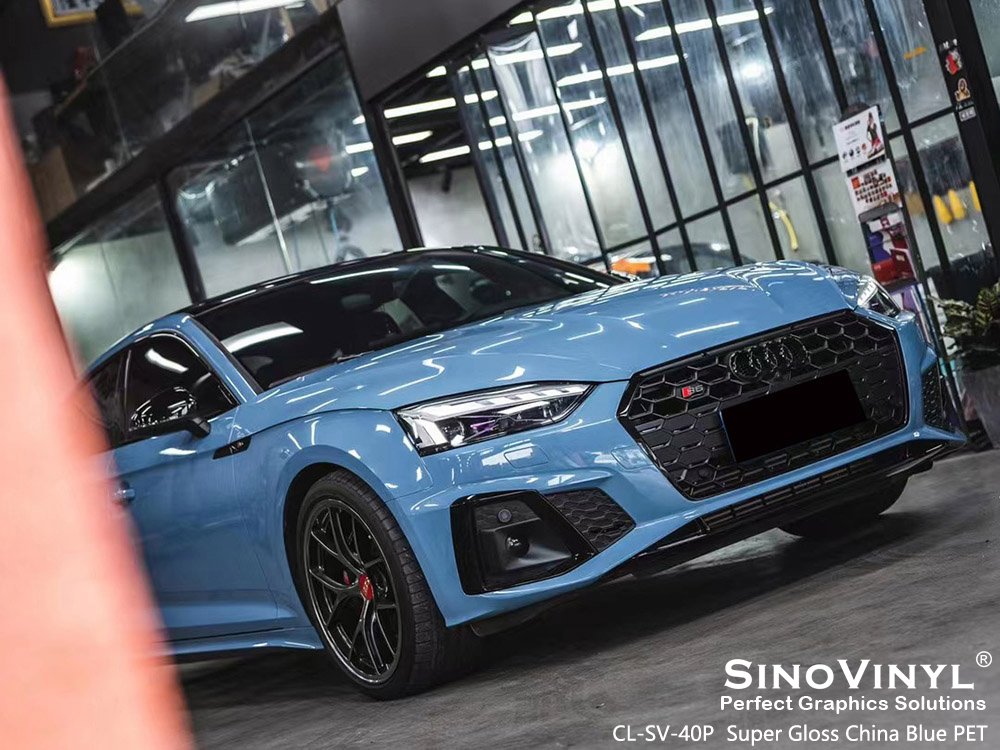 Sapphire Splendor: Elevate Your Ride with Blue Vinyl Wrap Finishes