Black to White Gradient Vinyl Car Wrapping: Elevating Automotive Aesthetics and Customization
In the dynamic realm of automotive customization, where personal style meets technological innovation, black to white gradient vinyl car wrapping has emerged as a captivating and trendsetting technique.
I. Aesthetic Marvel: Defining Visual Sophistication
The interplay between these contrasting shades harkens back to the chiaroscuro methods observed in classical art, amplifying the perception of depth and three-dimensionality.
II. Personal Expression: Tailoring Identity on Four Wheels
For those passionate about automobiles and individuals who own cars and desire to showcase their distinctiveness, the black to white gradient vinyl car wrapping provides an incomparable platform for self-assertion.
III. Seamless Craftsmanship: Precision in Application
Achieving a flawless black to white gradient on a vehicle's exterior requires a high level of expertise and precision. Professional installers meticulously align and apply the vinyl film, ensuring a seamless transition from one shade to the next.
IV. Protection and Preservation: Beyond Aesthetics
While the aesthetic impact of the black to white gradient vinyl car wrap is undeniable, its benefits extend beyond visual appeal. The vinyl film acts as a protective layer, shielding the vehicle's original paintwork from minor abrasions, UV rays, and environmental elements.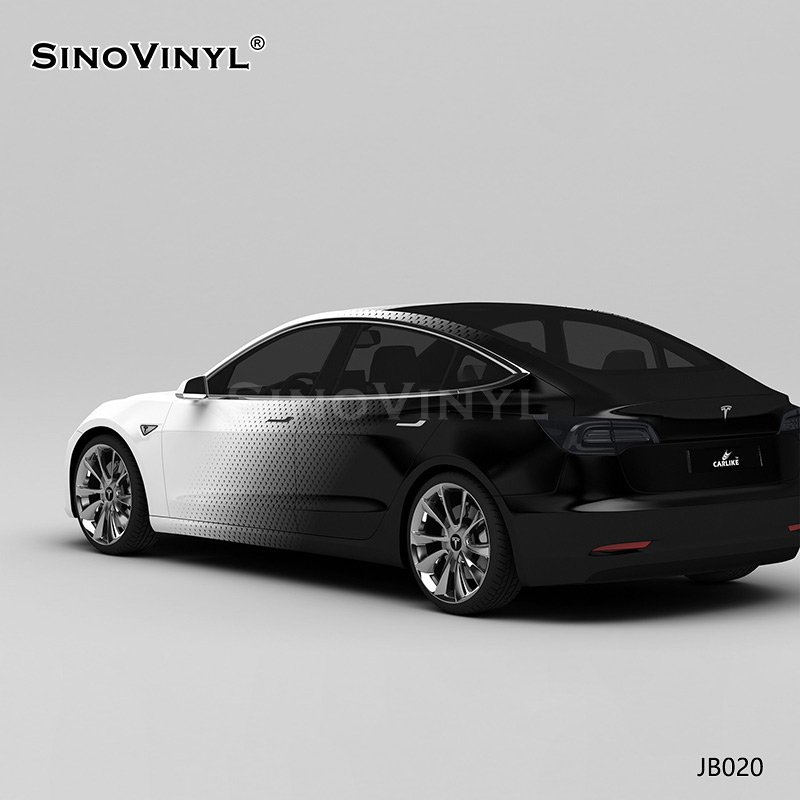 V. Marketing and Branding: Commercial Applications
Beyond personal vehicles, the black to white gradient vinyl car wrapping technique has found a niche in the commercial sector.
As automotive customization continues to progress, the black to white gradient vinyl car wrap exemplifies the strength of innovation and the boundless opportunities for individualization.