Popular Car Models that Shine with Black Gloss Vinyl Wraps
Here are some car models that are known to particularly complement the black gloss finish:
1. Porsche 911 Carrera
– The sleek and iconic design of the Porsche 911 Carrera looks stunning in black gloss, emphasizing its sporty and elegant features.
2. Audi R8
– The Audi R8's sharp lines and aggressive stance are accentuated by a black gloss wrap, giving it a bold and sophisticated appearance.
3. BMW M4
– The BMW M4's aggressive styling and distinctive body lines make it an excellent canvas for a black gloss wrap, adding a touch of luxury and performance.
4. Mercedes-Benz S-Class
– The Mercedes-Benz S-Class exudes luxury and refinement, and a black gloss wrap enhances its already opulent appearance.
5. Tesla Model S
– The minimalist design of the Tesla Model S takes on a modern and futuristic look with a black gloss wrap, creating a striking contrast against its electric profile.
6. Ford Mustang
– The Ford Mustang's classic muscle car appeal is elevated with a black gloss wrap, giving it a menacing and powerful presence on the road.
7. Lamborghini Huracán
– The Lamborghini Huracán's angular and aggressive design is emphasized by a black gloss wrap, giving it a high-end and exotic look.
8. Chevrolet Camaro
– The Chevrolet Camaro's bold and muscular lines make it a standout choice for a black gloss wrap, enhancing its dynamic and eye-catching appearance.
9. Jaguar F-Type
– The Jaguar F-Type's combination of elegance and performance is elevated with a black gloss wrap, giving it a refined and sophisticated edge.
10. Maserati GranTurismo
– The Maserati GranTurismo's Italian flair and luxurious styling are enhanced by a black gloss wrap, creating a striking and opulent look.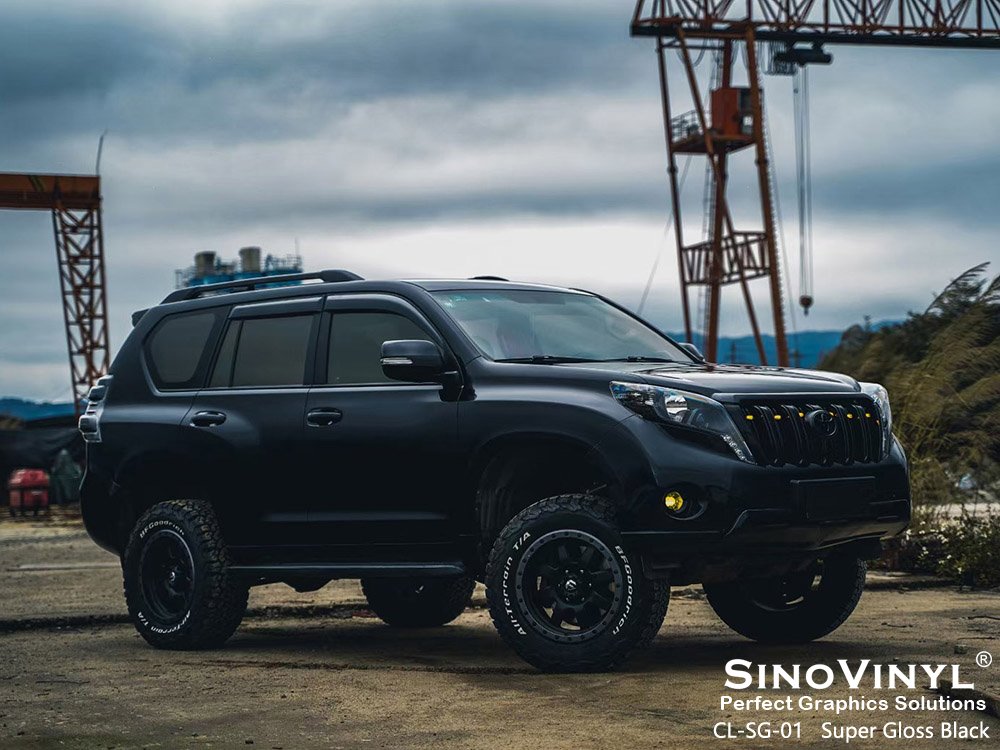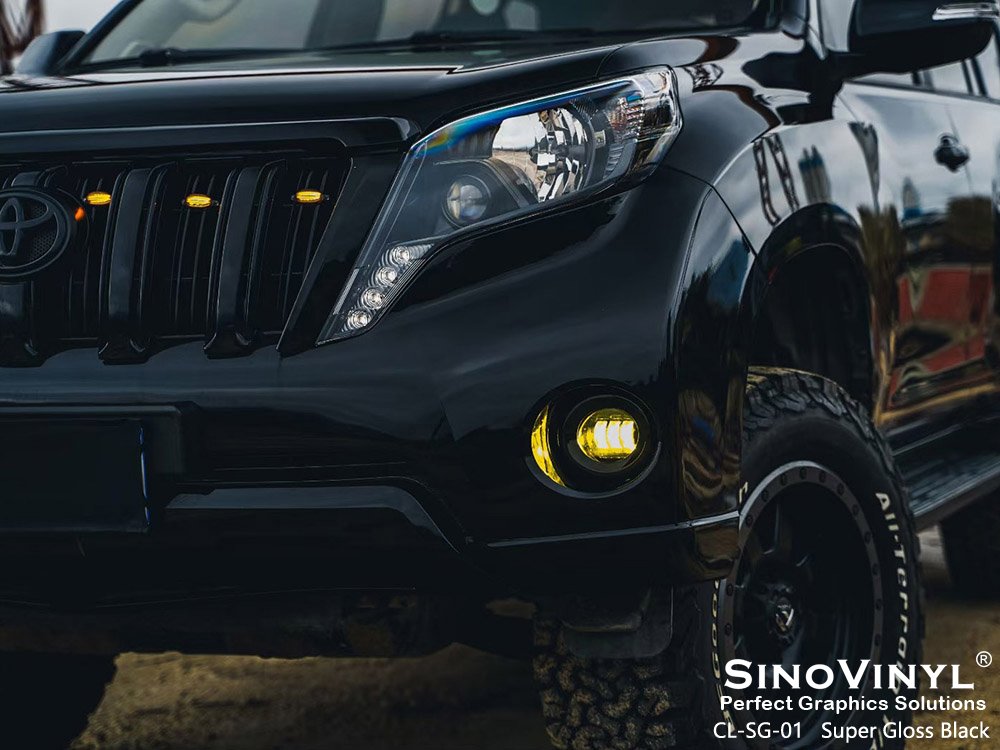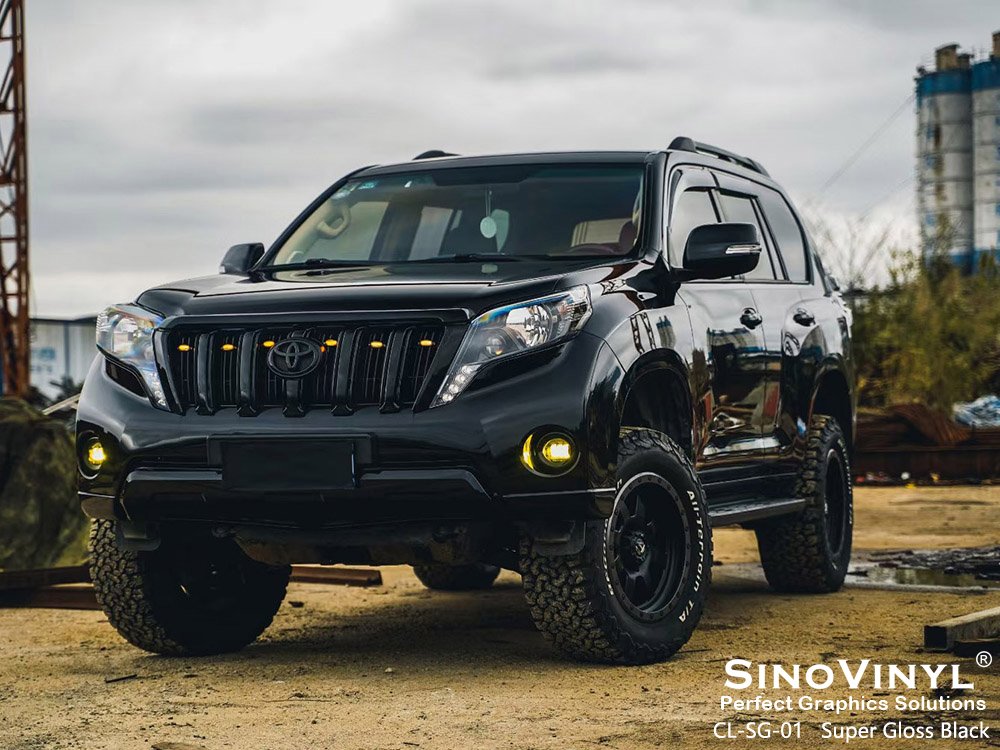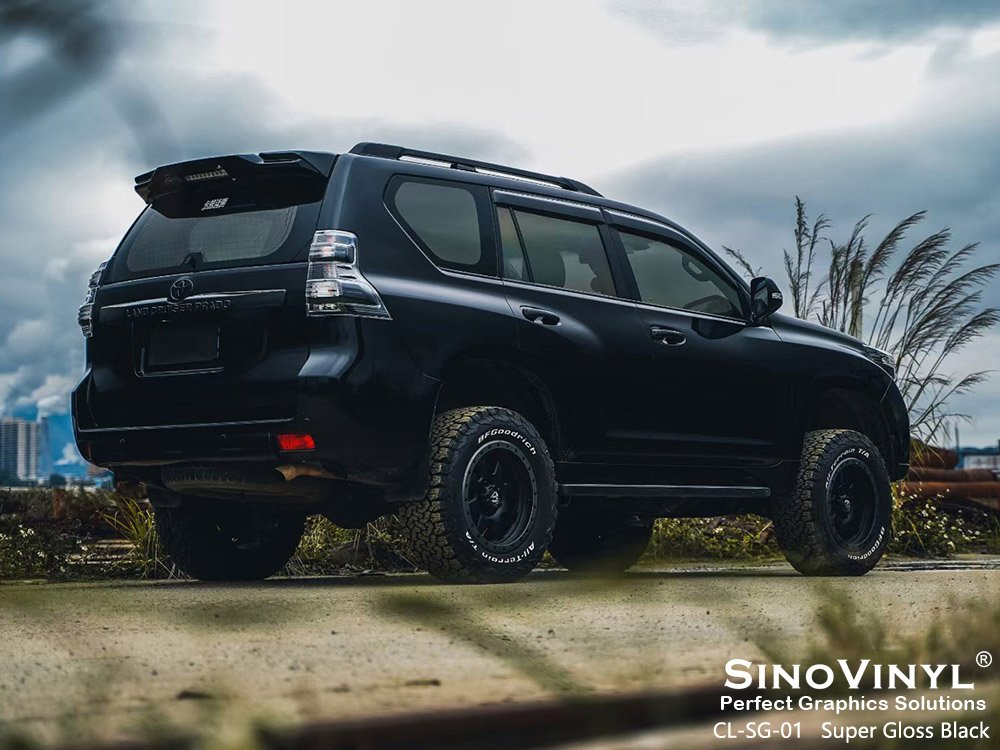 Matte vs. Gloss: Choosing the Right Finish for Your Style
Here's a comparison between the two:
Matte Finish:
Pros:
1. Understated Elegance: Matte finishes have a subtle, sophisticated appearance.
2. Hide Imperfections: Matte finishes are excellent at concealing minor imperfections in the vehicle's bodywork. They don't highlight dents, dings, or scratches as much as gloss finishes.
3. Reduced Glare: Matte wraps have a non-reflective surface, which means they don't produce glare when exposed to direct sunlight or artificial light sources.
4. Unique Aesthetic: Matte wraps are less common than gloss, which can make a vehicle stand out and look distinctive.
Cons:
1. Maintenance Challenges: Matte finishes can be more challenging to maintain than gloss.
2. Limited Color Choices: The range of available colors for matte wraps is generally more restricted compared to gloss finishes.
Gloss Finish:
Pros:
1. High Shine and Reflectivity: Gloss finishes have a brilliant, mirror-like shine that can enhance the visual appeal of a vehicle.
2. Easier to Clean: Gloss wraps are typically easier to clean and maintain.
3. Wider Color Range: Gloss finishes offer a broader spectrum of colors and shades, providing more options for customization.
4. Greater UV Protection: The glossy surface can offer better protection against UV rays, which can help preserve the underlying paint.
Cons:
1. Highlight Imperfections: Gloss finishes tend to emphasize any imperfections on the vehicle's surface, such as scratches or dents.
2. Glare in Bright Light: The reflective nature of gloss wraps can lead to glare, especially in direct sunlight or under strong artificial lighting.
3. Common Appearance: Gloss finishes are more prevalent, so a vehicle with a gloss wrap might not stand out as much in a crowd.
Summary:
– Aesthetic Preference: Choosing between matte and gloss often comes down to personal preference.
– Maintenance: Matte wraps require more careful maintenance to keep them looking their best, whereas gloss wraps are generally easier to clean.
– Visibility of Imperfections: Matte is better at concealing minor imperfections, while gloss can highlight them.
– Color Options: If you want a broader range of colors to choose from, gloss finishes may be the better option.