What type of materials are typically used in black glitter car wraps?
Black glitter car wraps are typically made from a combination of high-quality vinyl and adhesive layers. The specific materials used can vary slightly between manufacturers and brands, but here's a general overview of the materials commonly used:
1. Vinyl Film
The base material of the car wrap is usually a vinyl film, and it's available in various thicknesses and qualities, with higher-quality vinyl often having better durability and color retention.
2. Glitter Particles
The "glitter" effect is achieved by incorporating fine metallic or holographic particles into the vinyl film, these particles catch and reflect light, creating the sparkly appearance associated with glitter.
3. Adhesive Layer
A strong, pressure-sensitive adhesive layer is applied to the back of the vinyl film, this adhesive allows the wrap to securely adhere to the vehicle's surface while still being removable without causing damage to the underlying paint.
4. Release Liner
The adhesive layer is protected by a release liner, which is typically made of silicone-coated paper or film. The liner prevents the adhesive from prematurely sticking to anything before the wrap is applied.
5. Protective Clear Coat
Some high-end black glitter car wraps may include a clear protective layer or coating, this coating provides additional safeguarding against wear and tear, ultraviolet (UV) radiation, and the impact of environmental factors.
High-quality materials will result in a longer-lasting and more visually appealing wrap that maintains its glitter effect over time. It's recommended to work with reputable installers who use well-regarded materials to ensure a professional and satisfactory outcome.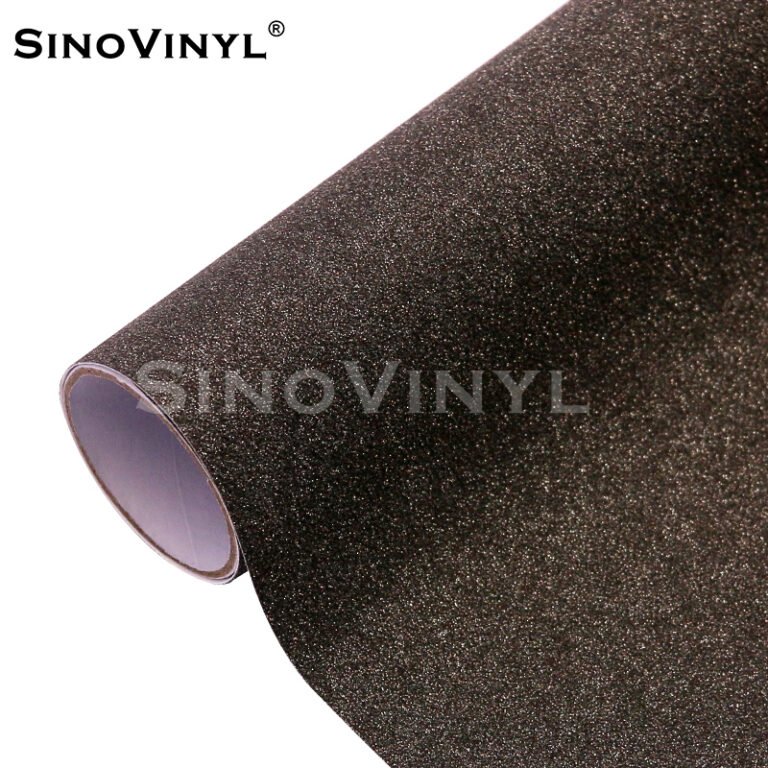 What factors affect the durability and lifespan of the wrap?
The durability and lifespan of a black glitter car wrap are influenced by several factors. Here are some key factors that affect the durability and lifespan of a black glitter car wrap:
1. Quality of Materials
The quality of the vinyl material used for the wrap plays a significant role in its durability. Higher-quality vinyl with UV protection and weather-resistant properties tends to last longer than lower-quality alternatives.
2. Installation Quality
The skill and expertise of the installer are crucial. A professionally installed wrap with proper techniques, such as ensuring the vinyl adheres smoothly and without bubbles, can greatly extend the wrap's lifespan.
3. Surface Preparation
The condition of the vehicle's surface before installation is important. Proper cleaning, wax removal, and surface smoothing help the wrap adhere well and reduce the likelihood of premature peeling or bubbling.
4. Environmental Exposure
Environmental factors such as sunlight, heat, cold, rain, and pollution can impact the wrap's longevity. The high levels of UV exposure can lead to color fading and material deterioration over time.
5. Maintenance and Cleaning
Regular and proper maintenance is essential. Using recommended cleaning products and techniques helps preserve the wrap's appearance and prevent damage. Harsh chemicals or abrasive cleaning methods can negatively impact the wrap.
6. Usage and Driving Conditions
The way you use your vehicle affects the wrap's lifespan. Excessive driving in harsh conditions, such as off-road terrain or gravel roads, can lead to increased wear and tear on the wrap.
7. Physical Damage
Scratches, impacts, or accidental damage can compromise the integrity of the wrap. Small tears or punctures can allow water and debris to get under the wrap, leading to further deterioration.
8. Storage and Parking
Where you park your vehicle matters, exposure to the elements, such as extended periods of direct sunlight or extreme temperatures, can accelerate the aging process of the wrap.
9. Waxing and Sealants
Certain types of wax and sealants can negatively interact with vinyl wraps. Using wax or sealants that are not compatible with the wrap material can cause discoloration or other issues.
10. Type of Wrap
Different types of vinyl wraps have varying levels of durability. Cast vinyl is generally more durable and longer-lasting than calendared vinyl, as it can withstand stretching and shrinking better.
11. Color and Finish
Darker colors, such as black, might absorb more heat from the sun, potentially affecting the wrap's longevity. Glossy finishes might require more maintenance to retain their appearance compared to matte finishes.
12. Warranty and Care Instructions
Following the manufacturer's care instructions and understanding the warranty terms can help you take the right steps to maintain your wrap properly and address any issues that arise.
By considering these factors and taking proactive steps to protect your black glitter car wrap, you can maximize its lifespan and keep your vehicle looking stylish for an extended period.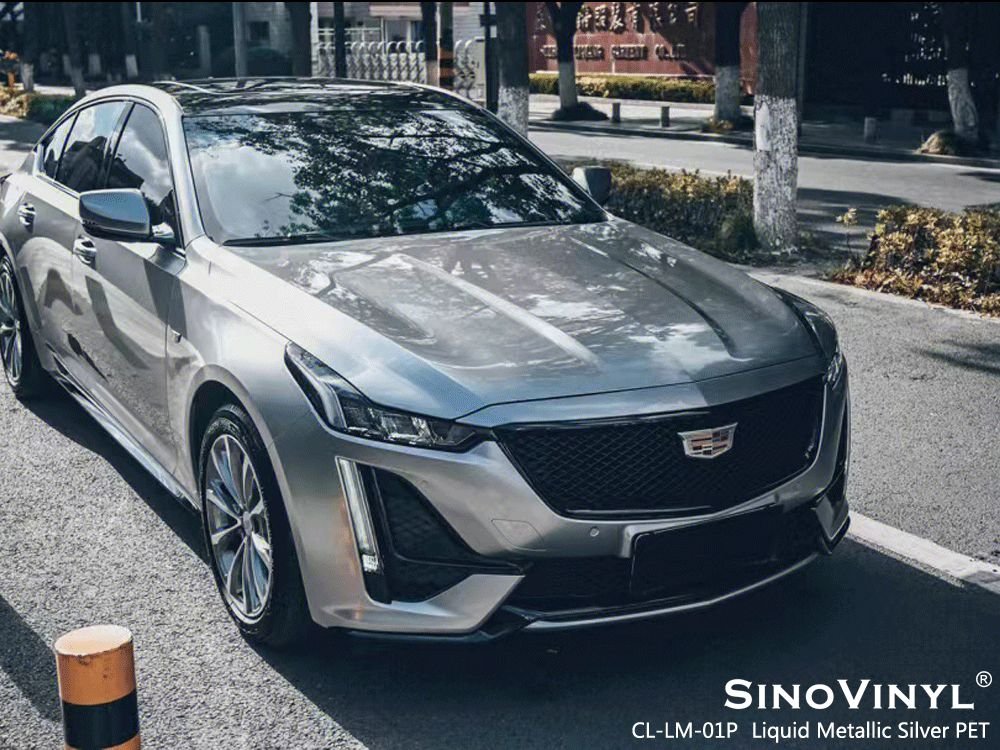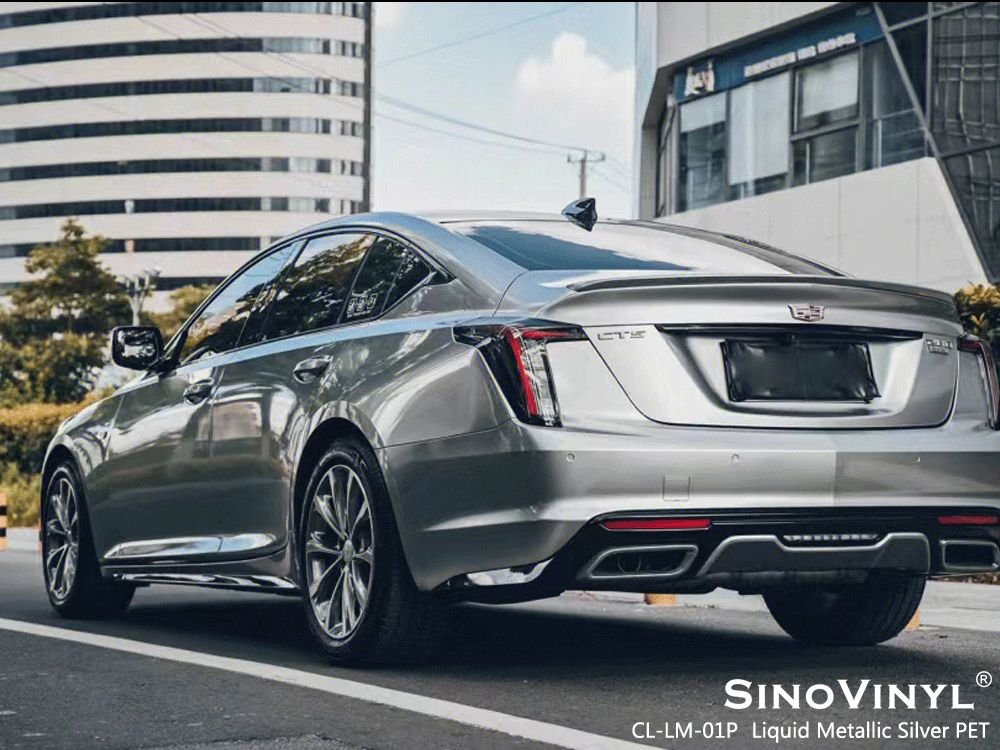 You May Interest